ESQUIRE PHILIPPINES: One of the things we've always loved about your work is that we never know what role you're going to inhabit next. How did you decide to say yes to playing Gallardo?
DIEGO LUNA: I sat down with [showrunner] Eric Newman and he convinced me. I was reluctant to do it, because I didn't know what I could bring; I didn't know what was the point of view because I live in that country, and it's different than when they invite you to tell a story that you know but don't belong to, versus something that you're living every day.
Whatever happened in the 80s got us into the mess we're living in today. So it's very personal. But when Eric sat down with me, with this cause we were going to talk about, the first thing he said that I remember he said was [that] we're not going to tell the story of good and bad people. It's not a classic story of a criminal, and there is a good guy chasing the criminal where my character has a very important role in this system, in building this system, but he's also just working for it. He still has a boss.
I kind of like the idea of doing a show where the characters are not necessarily the leads. The lead of the story is cocaine, you know? It's the story of how cocaine gets distributed, and how this happened, and what kind of organization has to be built around it, and the reach of corruption in every level of power.
ADVERTISEMENT - CONTINUE READING BELOW
Here it tells you that [the drug trade] could not happen if the politicians were not involved, if the police was not involved, if the military was not involved, if there were no powerful people involved on the other side of the border in the United States, if there was no market.
What I like isn't it tries to depict something more complex than what we hear a lot in the news, where there's a bad guy—let's put him in jail. That has never fixed anything. What we have is a problem in the market, and as long as you have a market, somebody will supply that market. And to me, that was great.
And then he talked to me about how he wanted shoot the series in Mexico. It was very important to be in Mexico, and be near my family and friends and live in my country. The show allowed me to work for a year in my country, which I loved. It doesn't happen often.
And then he told me about all the other Mexican actors that he was hiring, that normally don't get to be and shows this big and I was like f*** this is amazing, this is a chance to bring attention to people who I think are great.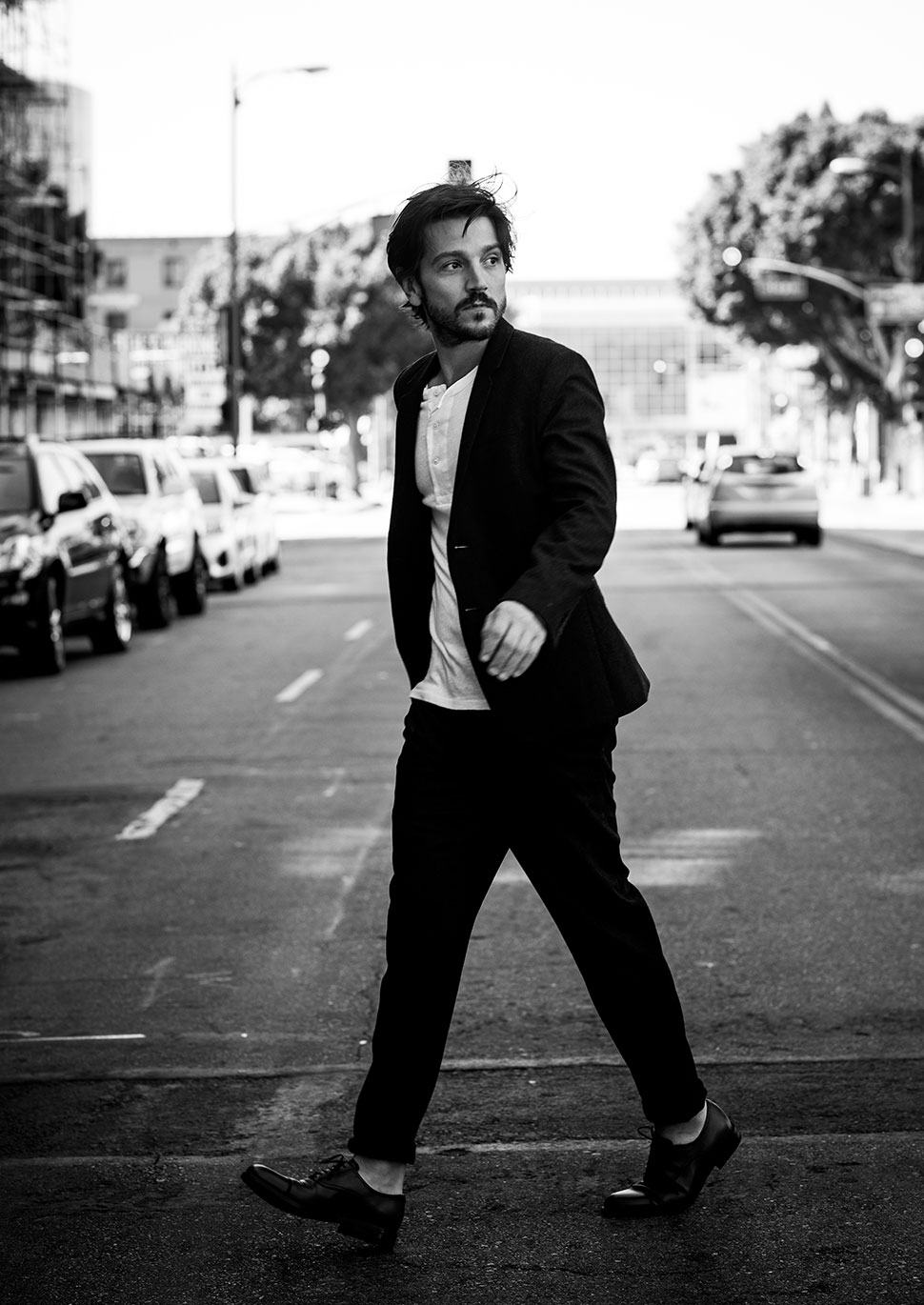 ESQ: It's also difficult to portray such a negative part of your country's history.
DL: Yes, it is sad, but it would be sadder not to talk about it. Who wants to live in a lie? I want to live in a place that doesn't accept its issues? I want to live in a country that celebrates what is there to celebrate, and that also complains about what needs to change, and to me that's very important: to live in a free country where we can say, we cannot live in this level of violence, we have to stop this. Because it has reached every angle of society. And that has to change.
And a good way to start change is to start talking about it, by telling these stories. That doesn't mean this is the only story that has to be told about Mexico.
ESQ: You do a lot of work in documentary films, too. I'm sure you agree that there are some truths that are better told as documentaries, and there are some truths that are better told as fiction. Was fictionalization the proper vehicle for this story?
DL: I think both are necessary. If I put together a documentary about this issue, it will probably be seen by a very few people around the world, even though documentaries are growing. But what I can tell you is that the amount of documentaries about drug trafficking that have been seen since Narcos has come out has grown.
ADVERTISEMENT - CONTINUE READING BELOW
You can tell, because you go into Neflix and you watch Narcos, and the next day it's suggesting you see three or four documentaries about the issue. That's interesting, and that's a good way to hook you into a thing….suddenly you are seeing material that you were never going to see before. Storytelling has that power of triggering curiosity in audiences.
You know what's very dangerous? When we talk about things as if they were black and white. What's happening that is dangerous is that positions are radicalizing, polarizing.