The Langun-Gobingob Cave is the largest cave complex in the country. Once known as the Calbiga Cave, it spans seven kilometers and features 12 chambers, some so big that small skyscrapers can fit inside.
Robbed of sight, I focus on the pitter-patter of water droplets, the clicking of bats, the chirping of birds. Staccato echoes bounce around the cavern, making it hard to distinguish exactly where the critters are. I inhale deeply. The damp air smells musty, old and very much alive.
View from below: Many cave systems extend hundreds of meters below the surface of the earth. The entrance of the Langun-Gobingob Cave, the largest of all Philippine caves, is the only portion bathed in sunlight.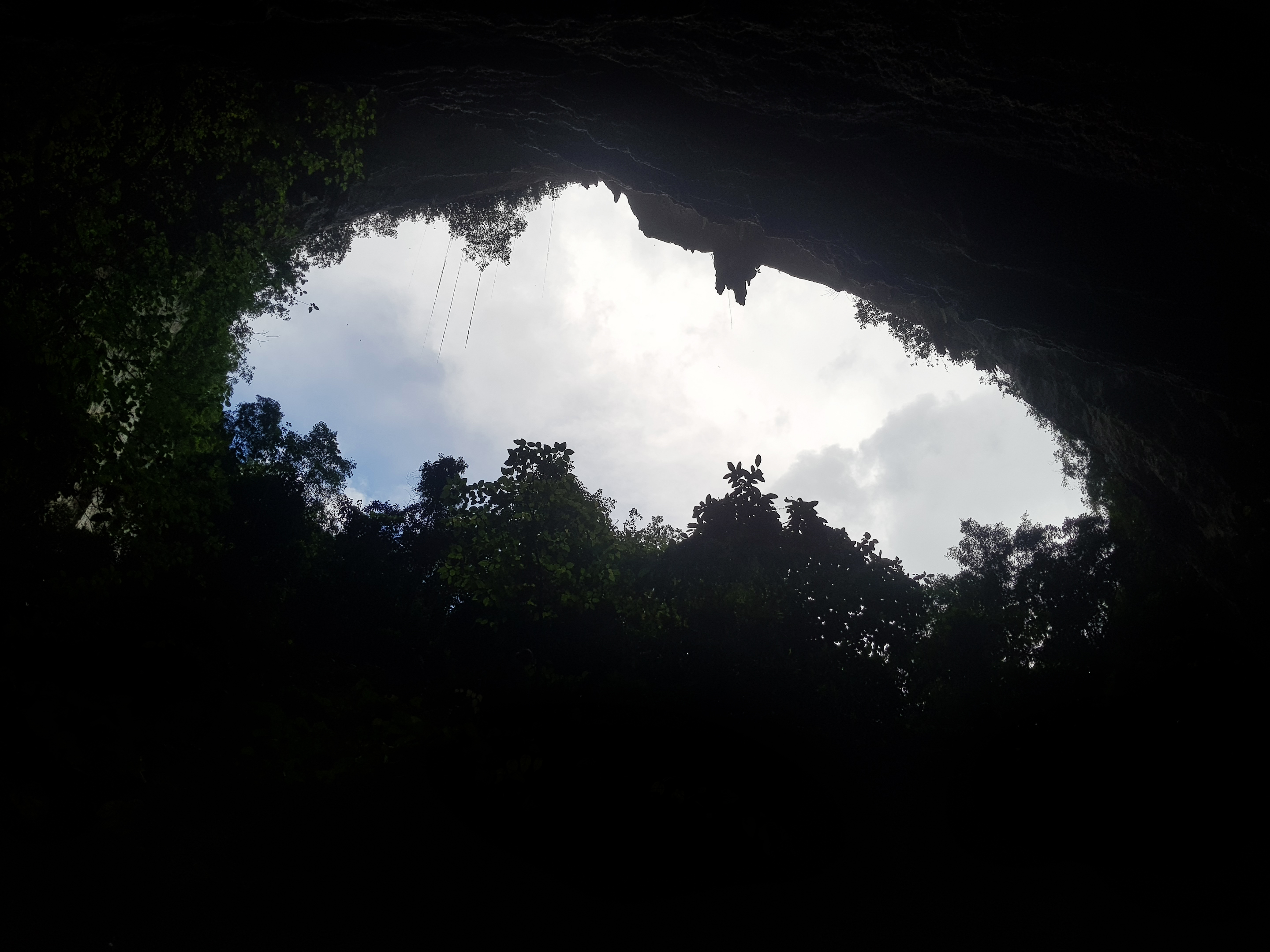 "Done recording ambient cave sounds. We can turn on our lights and go," says LUPAD director Nataniel Luperte. Together with the Department of Environment and Natural Resources (DENR), Department of Tourism (DOT) and the LUPAD film crew, our team from the United Nations Development Fund's Biodiversity Finance Initiative (UNDP-BIOFIN) is helping document several protected areas in the Philippines.
ADVERTISEMENT - CONTINUE READING BELOW
Light in the darkness. LUPAD production staff Mon Peter de Pedro illuminates the cave's stone-strewn substrate with his trusty superlight.