Eduardo Lechonsito was a government employee working for Tacurong, Sultan Kudarat. The 53-year-old suffered a mild stroke earlier that day and was worried. He decided not to risk it and took a day off to get a check-up. Tacurong is a city, yes, but it wasn't anything like Davao or Cagayan de Oro. It wasn't like exciting things happen every day in Tacurong City Hall. They could spare a day without him, he thought. Besides, health comes first, right?
Two of his co-workers, Mercy Palabrica and Daryll delos Reyes, decided to accompany him, along with his wife Cecille and their driver, Wilhelm. They were on their way to the regional hospital in Cotobato City, crossing the National Highway to get there from Sultan Kudarat. It was early in the morning, just barely 10 a.m., and traffic was light. Just a few other vehicles were on the road.
They were stopped at a police checkpoint in Sitio Malating, Ampatuan, Maguindanao. Nothing new in Mindanao, especially so close to the 2010 elections, and especially in Maguindanao where local rivalries were heated, to say the least. Lechonsito and his friends waited for the routine checkpoint to finish so they could continue their journey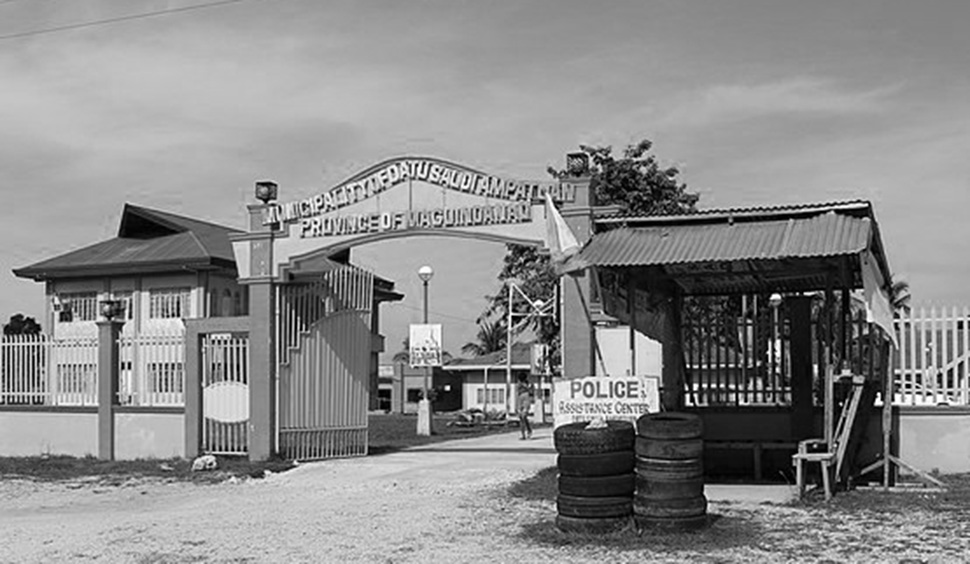 ADVERTISEMENT - CONTINUE READING BELOW
Suddenly, more vehicles arrived. At least 10. This was not part of the checkpoint. Like water from a glass, people poured out from the vehicles, civilian paramilitaries armed to the teeth, and surrounded the cars, including Lechonsito's. They were forced to step down from their vehicles and surrender their belongings, before they were driven through a side road to a clearing in Sitio Masalay, Barangay Salman, Ampatuan.
Lechonsito and his companions became unwilling victims along with 53 others. Named after the town it took place in, the Ampatuan Massacre and its date, November 23, 2009, will live on in infamy.
A Dynastic Conflict
Maguindanao, much like the rest of the country, was ruled by local cacique politician clans. The decade-long presidency of Gloria Macapagal-Arroyo created an environment where she was free to build alliances through her supermajority bloc, the Lakas-Kampi-CMD party. Arroyo was smart, making sure to get the confidence of any local elites to make sure her presidency ran smoothly.
In Maguindanao, Arroyo had two allies—the Ampatuans and the Mangundadatus, both of whom were key to securing positions in both Congress and local politics. The Ampatuans had long entrenched themselves in Maguindanao politics for decades; during the Marcos dictatorship, the Ampatuans acted as local lords in their seat of power in Maganoy (now Sharif Aguak), Maguindanao.
Marcos, on enacting Martial Law, sought to consolidate his power by bringing local dynasties under his fold, and the Ampatuans were no exception. It would be a mutually beneficial deal for both parties: The Ampatuans get to keep Maganoy, and Marcos could use the area for the AFP to operate in.
When the People Power Revolution happened in 1986, it left a power vacuum in all levels of political life. Marcos and all his strongmen were replaced with people President Cory Aquino could trust. The mayor of Maganaoy, Pinagayaw Ampatuan, was no exception.
He was replaced by his vice mayor, Andal Ampatuan, Sr.
Since then, Ampatuan dominance only rose in Maguindanao politics. From their base in Maganoy, they were successfully able to maneuver themselves into the governorship by 1998, with the family patriarch Andal, Sr. holding the position and other members also in key positions. The Ampatuans were instrumental to Arroyo's policy in Muslim Mindanao, helping her maintain control within the ARMM. By 2009, it seemed that there was no stopping them. Andal, Sr. was famously quoted as saying, "Because I am so loved by the constituencies of the municipalities, they ask me to have my sons as representatives."
This state of affairs would not last forever. Preparations for the 2010 presidential elections were heating up, and local strongmen were similarly getting ready for the transition of power. In some places, this simply meant running relatively unopposed for re-election or treating the position like a pseudo-monarchy with heirs chosen from the extended family. Andal Sr. was legally unable to run a fourth time in 2010, and so was preparing his son, Andal, Jr. to take his place.
Enter Esmael Mangudadatu. The Mangudadatus, like the Ampatuans, were key Arroyo allies in ARMM, and were themselves a prominent family in Maguindanao politics, tracing a line all the way back to the Royal House of the Rajahs of Buayan. Esmael's uncle, Pax Mangudadatu, is currently the Sultan of the House of Rajah Buayan.
ADVERTISEMENT - CONTINUE READING BELOW
In 2009, the Mangudadatus sensed an opportunity and decided to cash in. Esmael would be the linchpin in their attempted coup, with plans to run against Andal. Jr. for the position of governor. The following year would not be a peaceful transition for the Ampatuan powerbase.
This did not sit well with Arroyo and her Lakas-Kampi-CMD coalition. Nationally, they were backing Secretary of National Defense Gilberto Teodoro to continue the party's position in politics, and it was important that her allies locally delivered with voter turnout. Infighting would mean split votes, and that simply would not do.
Arroyo and Lakas-Kampi-CMD quickly went about mediating between the two dynasties to prevent any election day violence. Teodoro even hosted one of the meetings between the two, all in the name of party unity. Arroyo's adviser for political affairs, Gabriel Claudio, disclosed that there was an initial agreement between the two—that Mangudadatu would not challenge any Ampatuan post.
Black Monday
Cut to November 23, 2009. Contrary to any initial agreement, Esmael Mangudadatu decided to push through with filing his candidacy and challenge Andal, Jr. Tensions were high and the Mangudadatus received information that the Ampatuans were likely to retaliate with force; hardly an idle threat when the Ampatuans control the civilian paramilitaries like a private army.
The Mangudadatus didn't take any chances. On the day itself, Esmael invited a host of journalists, reporters, photographers, and other media workers to cover the event. By 7 a.m., 32 journalists arrived at Mangudadatu's residence in Buluan, and they convoyed from there toward Sharif Aguak to witness the filing of his Certificate of Candidacy.
The group left at around 9 a.m., a convoy of six vehicles. Esmael himself wasn't part of the convoy. An hour ago, they tried to request assistance from the police and the military. In an affidavit, Esmael recalled calling Col. Medrado Geslani and P/Chief Supt. Faisal Ampao Umpa, PNP-ARMM. The military explained that any requests for election-related security had to go through COMELEC and the police. In any case, he said, two battalions just pulled out of the area.
It was 10 a.m. when the convoy was stopped at the police checkpoint in Sitio Malating. Five of the six vehicles were flagged down by over a hundred members of CAFGU; the sixth vehicle intentionally trailed behind and turned back when its passengers sensed what was going on. Two other vehicles were unfortunately caught in a bad place at a bad time: Lechonsito, in his Toyota Vios, and Anthony Ridao, who worked at the National Statistics Coordination Board, and drove a Toyota Tamaraw FX.
ADVERTISEMENT - CONTINUE READING BELOW
Andal, Jr. led the men who stopped the convoy. They ordered the policemen manning the checkpoint to step aside at gunpoint and took over. An eyewitness account had Andal, Jr. opening the door of the vehicle that carried Gigi Mangudadatu, Esmael's wife. Gigi was on the phone with her husband. Andal, Jr. slapped her, cutting off the conversation, and took her phone away. This was the last conversation Gigi had with her husband.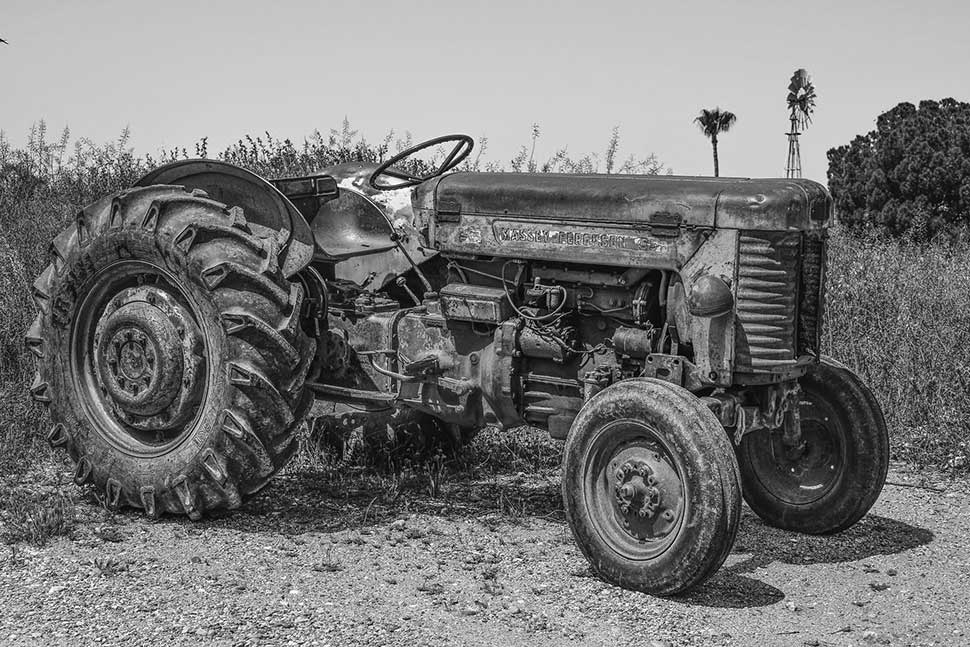 The Ampatuan group then took the vehicles and brought them to a clearing in Sitio Masalay, far from prying eyes. A backhoe awaited the group, with the words "Property of the province of Maguindanao – Gov. Datu Andal Ampatuan Sr." written on the back. The backhoe was used to dig three mass graves.
The massacre was quick. By 10:30 a.m., all the passengers were ordered to get out of their vehicles before getting shot dead. Gigi was riddled with bullets. The subsequent investigation revealed that "practically all" of the women showed signs of getting raped before being killed. Fifty-eight people all in all were killed and hastily buried in shallow graves.
By 1 p.m., soldiers from the 64th Infantry Battalion arrived at Barangay Masalay, acting on reports of suspected abduction. The 64 IB quickly set to work with rescue operations, hoping that they might get there in time. Four armored vehicles went toward Barangay Salman. By 3 p.m., they saw six vehicles along a trail and decided to follow it.
What they saw was more than a simple abduction case.
The following days were a wash. Excavation procedures unearthed more bodies and more facts. The National Union of Journalists of the Philippines, whose members were some of the first to arrive on the scene, condemned the Ampautan Massacre. Lechonsito's co-workers staged a protest and condemned the act. A criminal case was filed against at least 198 suspects, including Andal, Jr., Andal, Sr., Zaldy, and Akhmad Ampatuan, among others. Martial Law was declared in Maguindanao for one week and a warehouse belonging to Andal, Jr. was raided. A Humvee and over 330,000 rounds of ammunition were found.
The world stood in shock at what just happened, as the Philippines became the world's most dangerous place for journalists, beating warzones like Iraq and Somalia.
ADVERTISEMENT - CONTINUE READING BELOW
The Wheels of Justice
Justice has been slow. With almost 200 suspects and over 300 witnesses, due process has taken a long time. Harry Roque, then the lawyer for the prosecution, lamented that the size of the case meant it could "take 100 years." Ten years later, a decision will be made on December 19, 2019. Journalists are, to say the least, eagerly awaiting the trial.
The Ampatuan Massacre is one of the blackest days in Philippine history. The world has turned since then. The Ampatuans were quickly excommunicated from Lakas-Kampi-CMD, and Esmael Mangudadatu took the governorship. The Mangudadatus have dominated Maguindanao politics since. Gilberto Teodoro lost the 2010 Presidential bid, in part due to his association with Arroyo and also because of Cory Aquino's passing, which propelled her son Noynoy to the national spotlight.
Most important, it is an event that can never be forgotten. For the families of the victims and the people who carried the case for 10 long years, no retelling of the minute details can perfectly capture the violence of the day itself. Nothing can replace the loss of journalists, family members, friends, husbands, and wives. We did not simply lose 58 people on that day to violence and greed. The nation lost a part of its conscience on November 23, 2009.
Ten years later and many years more after, it is now up to us, who live in a post-Ampatuan world, to never forget.
Sources:
Philippine Daily Inquirer. (Nov. 21, 2014) Maguindanao Massacre – How it Happened.
GMA News Online. (Nov. 25, 2009) The Ampatuan Massacre: a map and timeline.
ABS-CBN News. (Nov. 23, 2017) Maguindanao Massacre: Wheels of Justice.
>