Arthur Cantor was one of those wide-eyed, optimistic college students in 2007 when a really good idea came to him: Rue Bourbon. It was a partnership with his brother Alex, and it was their first venture into serious business in the food and beverage industry.
Initially just a hangout place for the brothers and their friends, Rue became a notable restaurant-bar chain in the country. Rue Bourbon was the answer to what many college kids wanted back in those days: A laid-back bar and restaurant where they could chill and enjoy comfort food with no irritatingly loud music.
After a decade of nurturing and expanding the business, Arthur decided to leave Rue in the hands of his brother Alex and pursue a completely different business: Construction.
Arthur Cantor Partners with DENR for LoveBoracay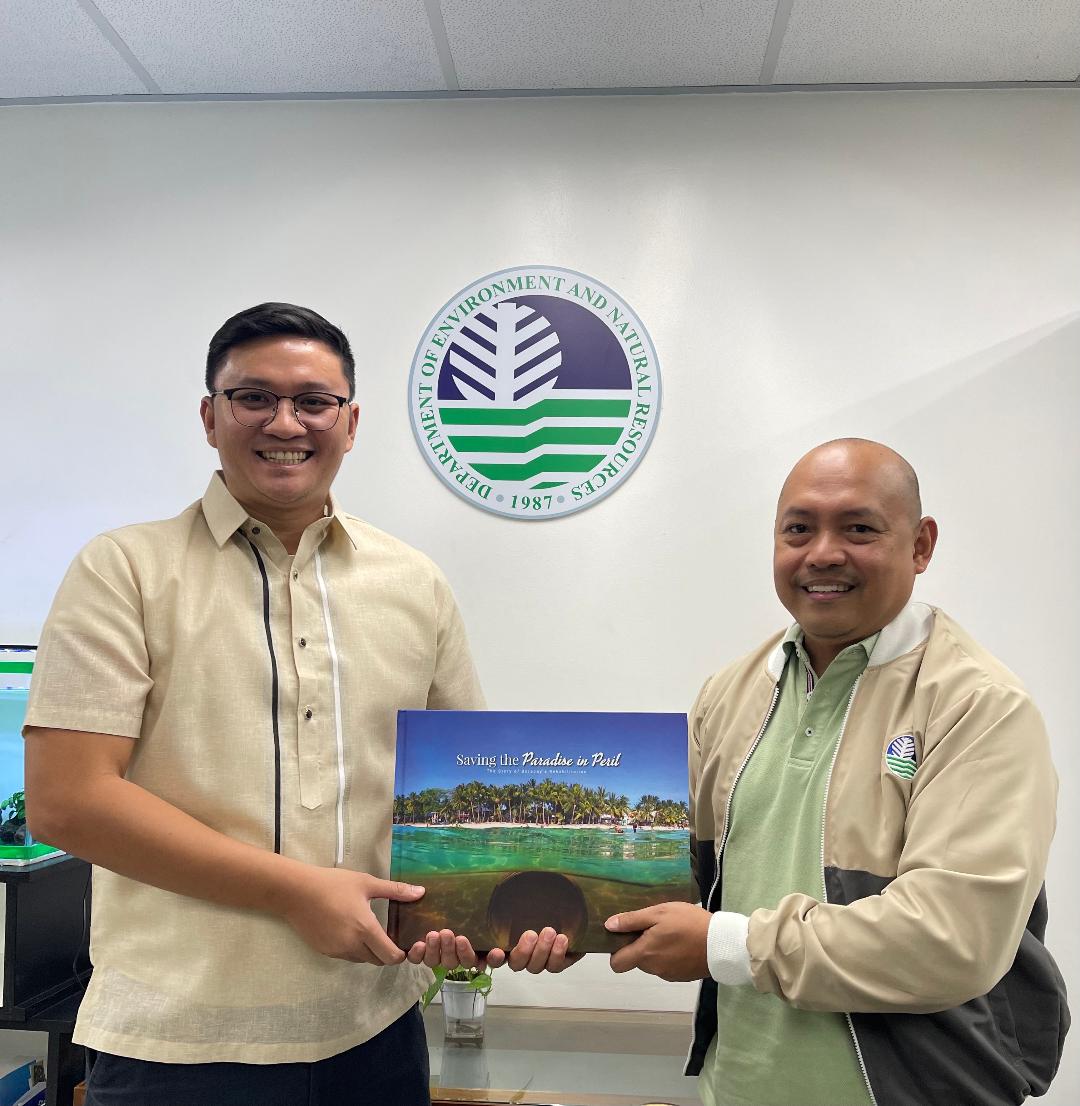 Now, he is the president of Thaison Builder and Developer, Inc., a construction firm that specializes in building hospitals. It was founded by his father, Engr. August Cantor.
ADVERTISEMENT - CONTINUE READING BELOW
It was in this industry that Arthur would face his greatest challenge yet: Sustainability.
"With around 40 percent of manmade carbon emissions arising from constructing and operating buildings, it is fair to say the industry often falls under the spotlight for its negative contribution to the planet," says Cantor.
Arthur with His Dad (Middle) and Brother Alex (Right)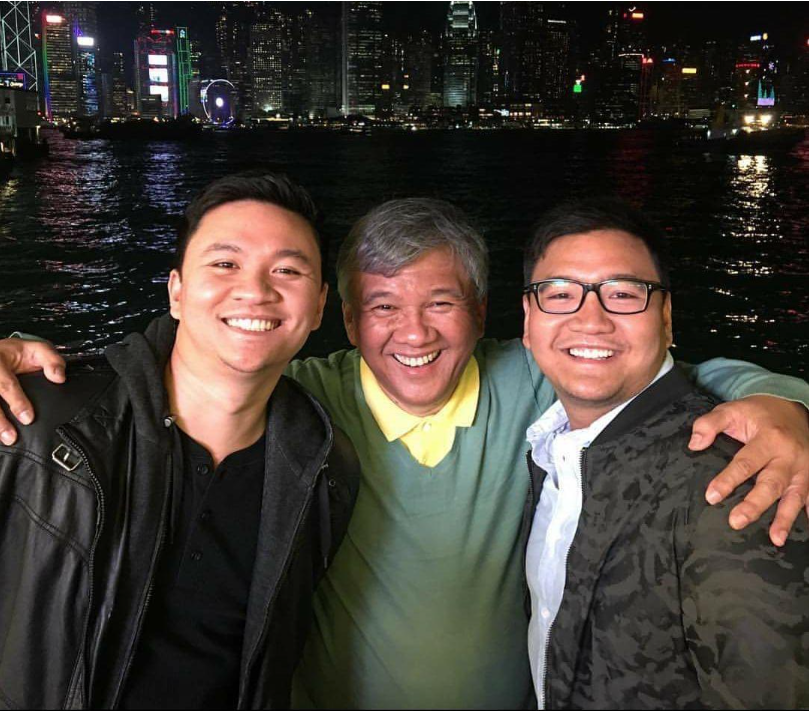 Cantor is one of the few businessmen taking climate change seriously, and he's determined to find a sustainable solution to limit his company's carbon footprint.
"Climate change is here. Our seas are dying and our forests are burning. Mass displacement of human populations will inevitably follow. But to where? Our cities are already overpopulated. If there is still hope, humanity must build a better, more resilient planet for all," he says.
It was the vivid images of the effects of climate change that steered Cantor into a more sustainable direction with his businesses.
Horror struck Cantor when he saw the sobering reality of life in the Philippines seas.
"The Philippines generates an enormous amount of trash and is the third worst ocean plastic polluter in the world," Arthur notes sadly.
"Implementing zero plastics campaign in our restaurants and our construction sites is simply not enough."
Cantor and his companies joined forces with the DENR and have been one of the major partners in advocating sustainable tourism in popular destinations such as La Union and Boracay.
Instead of discarding all the wood from their construction sites, they used these to build classroom tables and chairs for adopted sites. Typically, such wood is considered waste by other construction companies.
It is during his years as CEO of Thaison that he started developing and came across the concept of lean construction and green practices for his company.
"The construction industry uses tons of minerals and natural resources. The need to lessen our carbon footprint has become one of my priorities. There will always be finite resources and so we try to reduce our environmental impact."
Going Back to F&B—but with a Post-Apocalyptic Twist
In 2023 Arthur is launching his newest restaurant, Electric Garden, the first tech-driven restaurant in Southeast Asia with sustainability and tech features never before seen in the local dining scene.
"For me, the most important part of the restaurant is the story behind it. He added. The theme is a post-apocalyptic glimpse of the future!"
There's a glint of excitement in Cantor's eyes as he animatedly talks about this new project.
ADVERTISEMENT - CONTINUE READING BELOW
"It will be a political and theatrical approach to gastronomy with a multisensory room."
It's not unlike this immersive "Journey Through Time" fine-dining multisensory experience by Sixth Sense Agency. But with Electric Garden's post-apocalyptic twist, it's going to be an emotional and awakening gastronomic experience.
"I haven't been with food and beverage industry in a while so it's a good reunion with my old team. It took us two years to conceptualize Electric Garden with our team of experts, the whole idea is to raise awareness on climate change through food and experience."
Electric Garden also features sustainable features: an edible wall of lettuce and hydroponics inside and outside of the restaurant.

"Part of our mandate is to support the indigenous tribes that can help supply us their produce. We expect to have a high cost on our fresh ingredients to give fair livelihood to these communities," says Cantor.
Electric Garden is launching in February 2023 but Cantor is keeping most of the pizzazz under wraps.
Electric Garden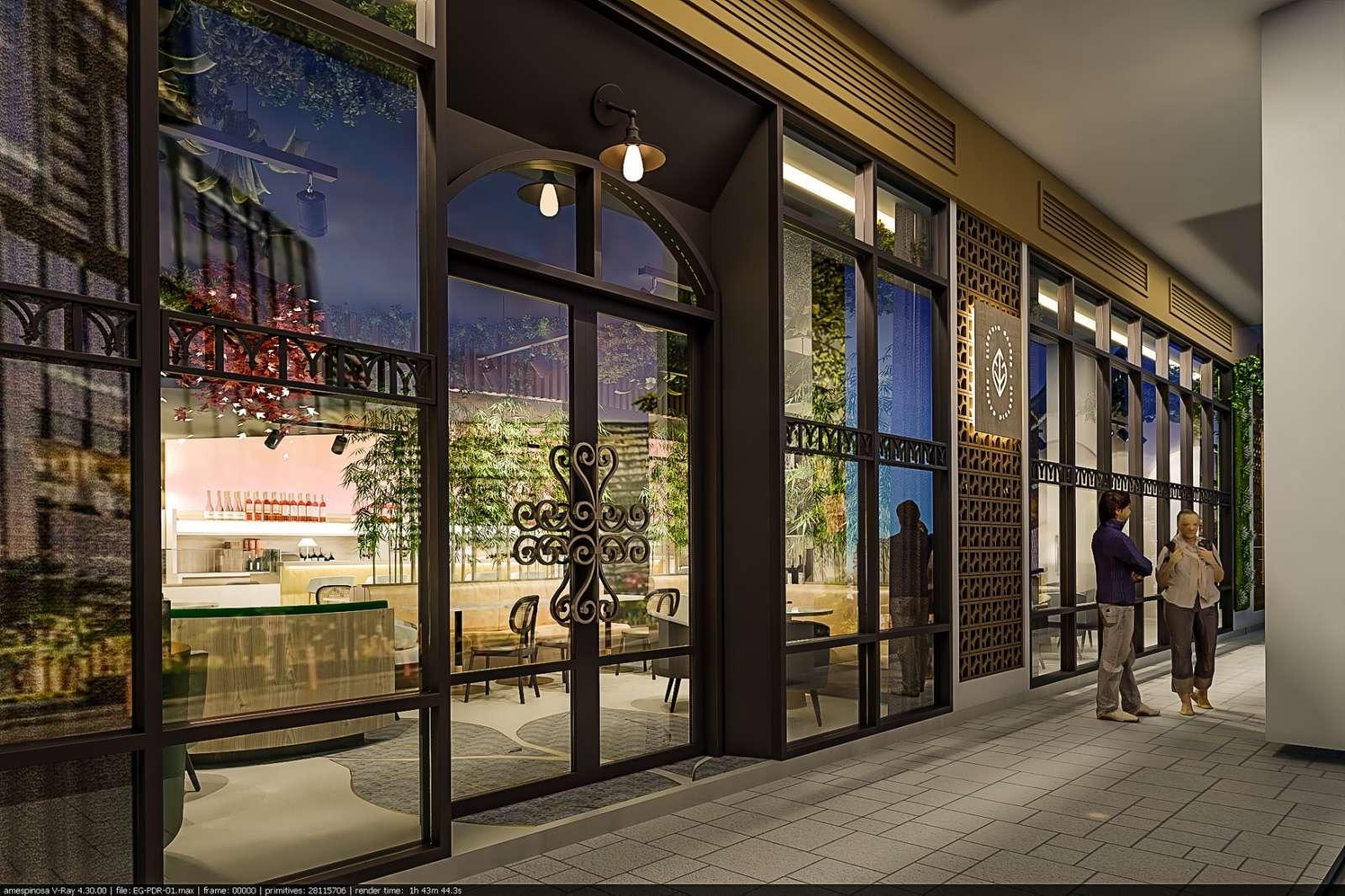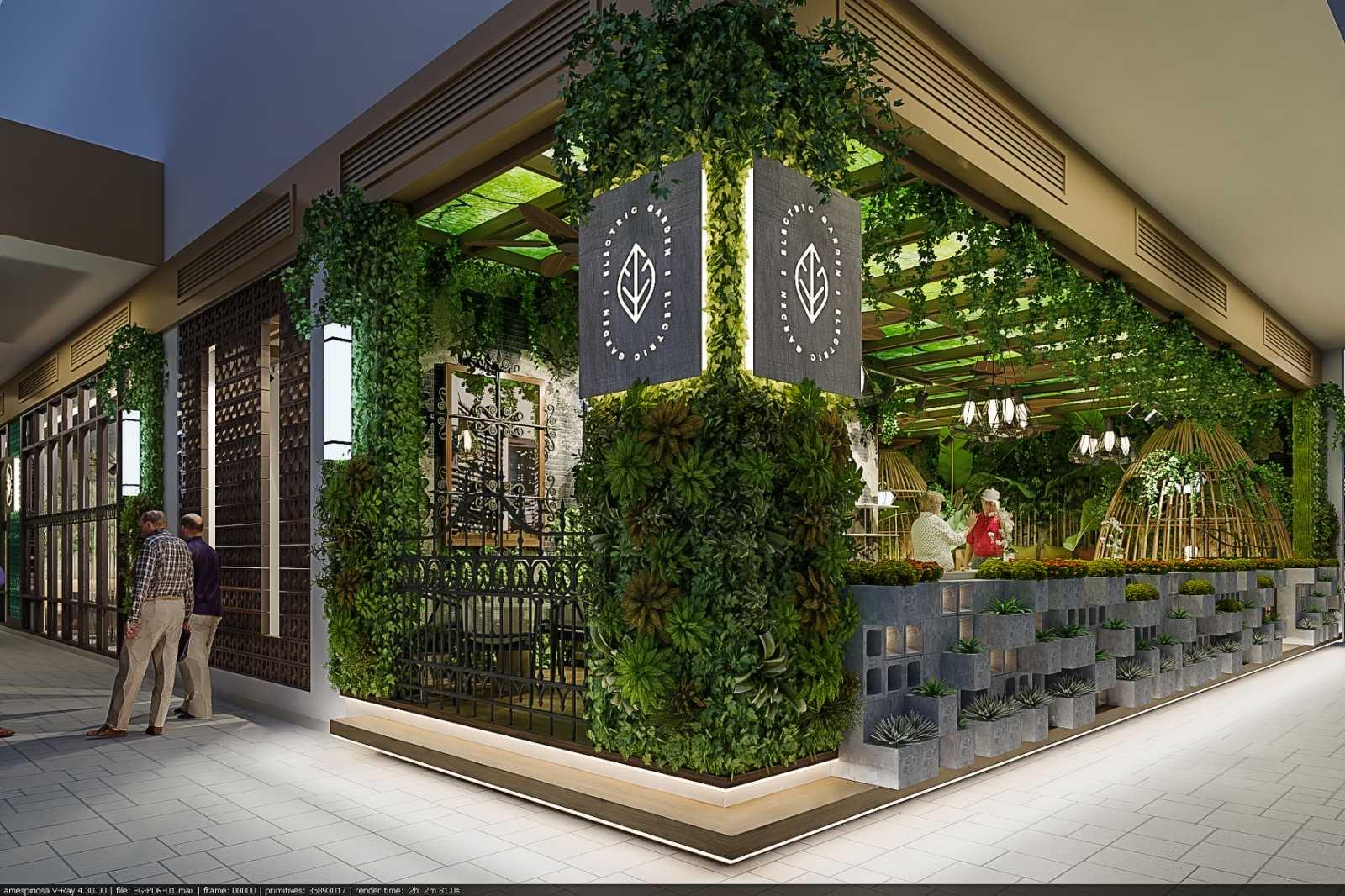 ADVERTISEMENT - CONTINUE READING BELOW
Arthur Cantor is Green-Minded
For Cantor, sustainability is about giving people and the environment the same importance as a business and financial objectives. And if there was something that hammered this principle deep in his mind, it was the pandemic.
"Before the pandemic, our construction business was having a great year. But 2020 really showed me that social and environmental developments could affect the most favorable commercial trends," Cantor says.
"Sustainable and green, these are big words. You have to have them in mind from the beginning of any new business. In our case, we want to spread information and raise awareness. Afterward, we always ask ourselves what services we can give to customers in a sustainable way," he adds.
Last Piece of Advice
Cantor understands that a company cannot work alone on achieving true sustainability—which is why many efforts fail in this endeavor. Sustainability is achieved with the cooperation of the community, hence, Cantor has one last piece of advice.
"One of the best things a company can do is educate the community about sustainability. So think about your marketing in terms of helping others reach their sustainability goals. If you've done something great with regard to sustainability, you should talk about it. But try to use it as an opportunity to teach others: customers, partners, vendors, about the work it took to get there and how they can accomplish the same thing."