This year marks the 10th anniversary of Esquire Philippines. What better way to celebrate than with our annual Man at His Best (MAHB) event. This year, we honor 10 heroes and mavericks from the worlds of film, music, business, art, sports, politics, and more. These are men and women who have inspired us through their work, achievements, and advocacies.
We present Esquire's Innovator of the Year, Carvey Maigue.
---
Carvey Maigue's first use of a power tool was a revelation. When he got his hands on a power drill, everything clicked and he knew he wanted to create things. Growing up, he only had access to a plain old screwdriver and make-shift tools to turn his toys into machinery. He ended up modding Legos and Tamiya.
"I wanted my Lego to move," he says. "So, I took the Tamiya motor and put it together with the Lego using a band. I remember the first thing I made was a motorized windmill."
From being able to build, Maigue realized early on that he could build to solve problems. He began to think about what to solve or change next. "I've been [building] for quite a long time but the realization that it had a purpose came later," he says. "From interest, it became purpose-driven."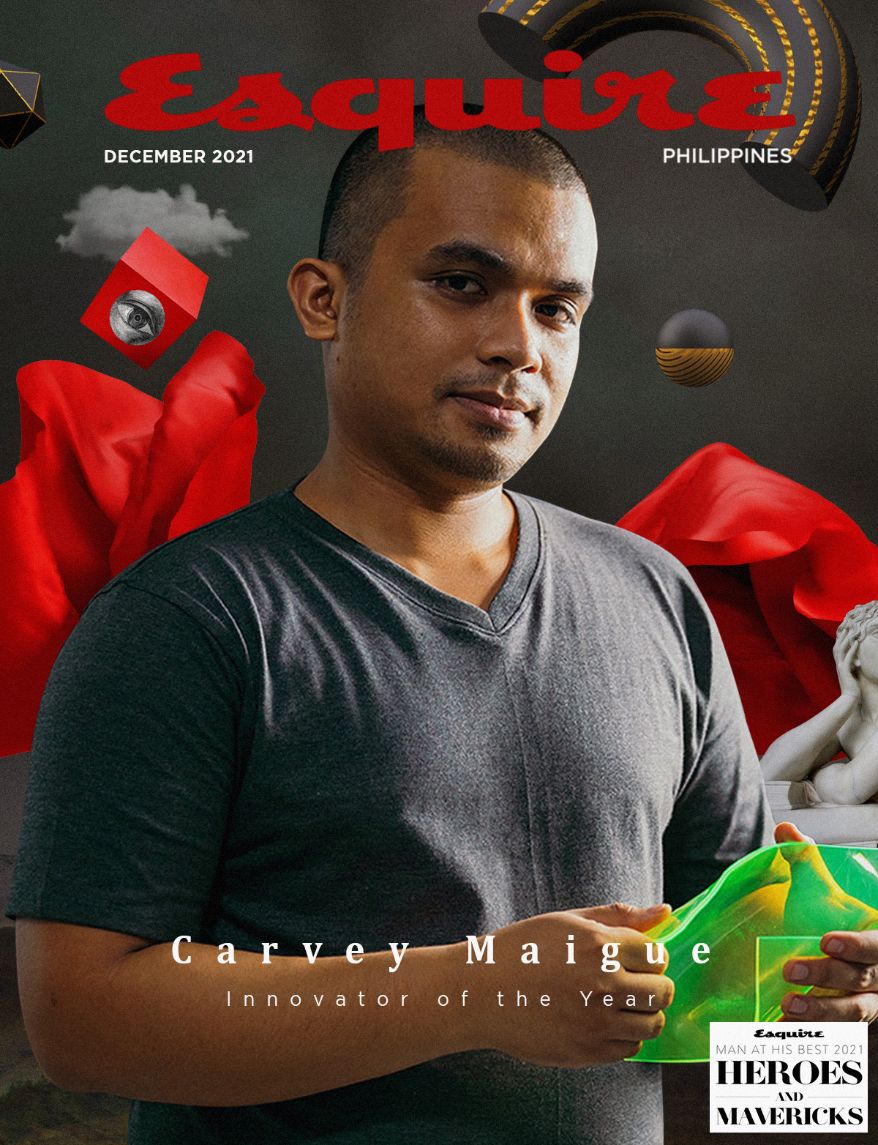 ADVERTISEMENT - CONTINUE READING BELOW
A school visit to Mapúa University showed him that engineering was so much more than just the building-focused course he thought it was. By the end of the day, his mind was made up after seeing how the course was portrayed as creating solutions for problems—something that he would eventually love doing all throughout his career with technology.
"[What I love about it] is the end result," he says. "When you're coding a program and it works. Or when you're making a prototype and it works. It's fun because it's something that I only used to see and study in books, and now I can do it myself."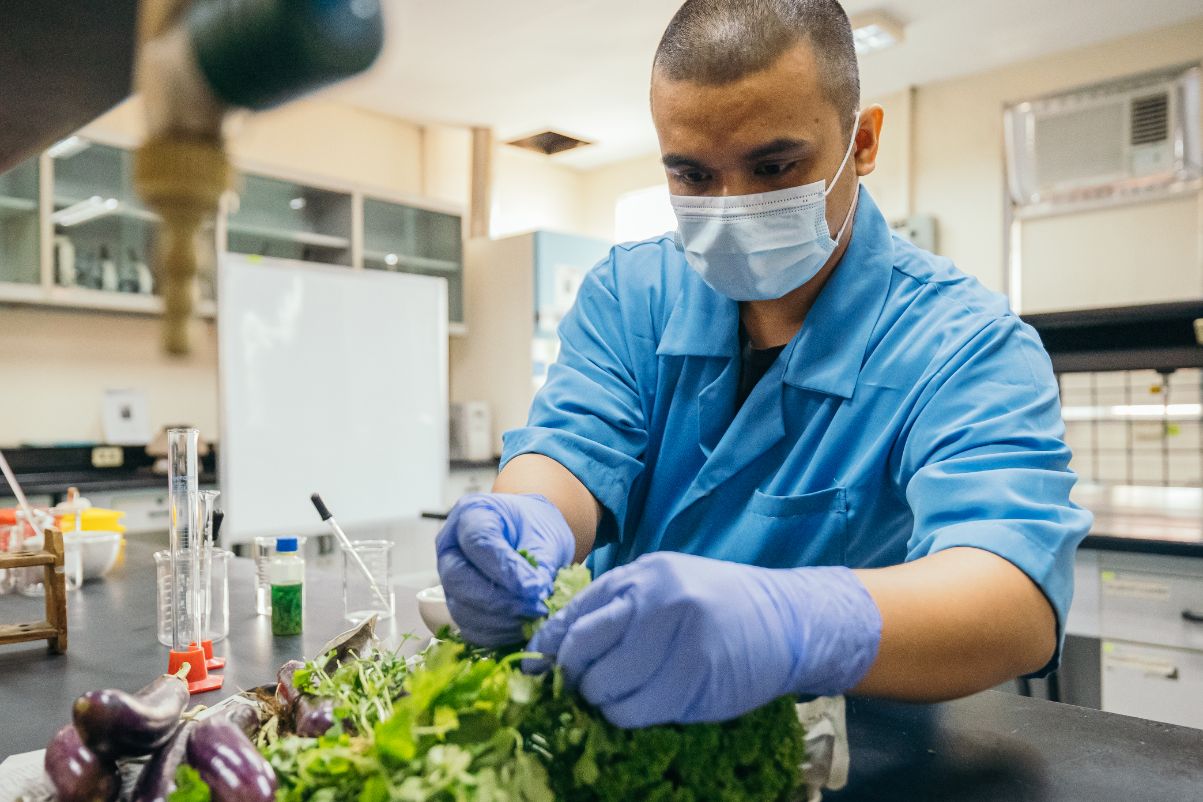 All this led to the young creator inventing the AuREUS System Technology—a device that transforms rotten fruit and vegetables into clean, renewable electricity—and being named the first-ever Global Sustainability Winner at the James Dyson Award for it. But it was a long process that was filled with ups and downs.
CONTINUE READING BELOW
Recommended Videos
Maigue first submitted an entry in the James Dyson Award In 2018, back when AuREUS System Technology was just a window that aimed to utilize ultraviolet light from sunlight, and convert it into electricity. He failed to make the national stage of the award, but he stuck at it and developed his idea. At the same time, he juggled his studies while working to fund his schooling. He took prototyping projects and other jobs, as well as helping other students who needed support with their projects and theses.
He used these experiences and challenges to learn more about his craft. In an interview with Dyson, he said: "I've had to pause my studies from time to time—the finances would just not be enough. But that's okay with me. By taking on different projects, from different students, in different schools, I was able to expand my horizon of what I know. So, there are a lot of learnings that I got, especially in terms of design, and how it would affect the user, and on the business side of things.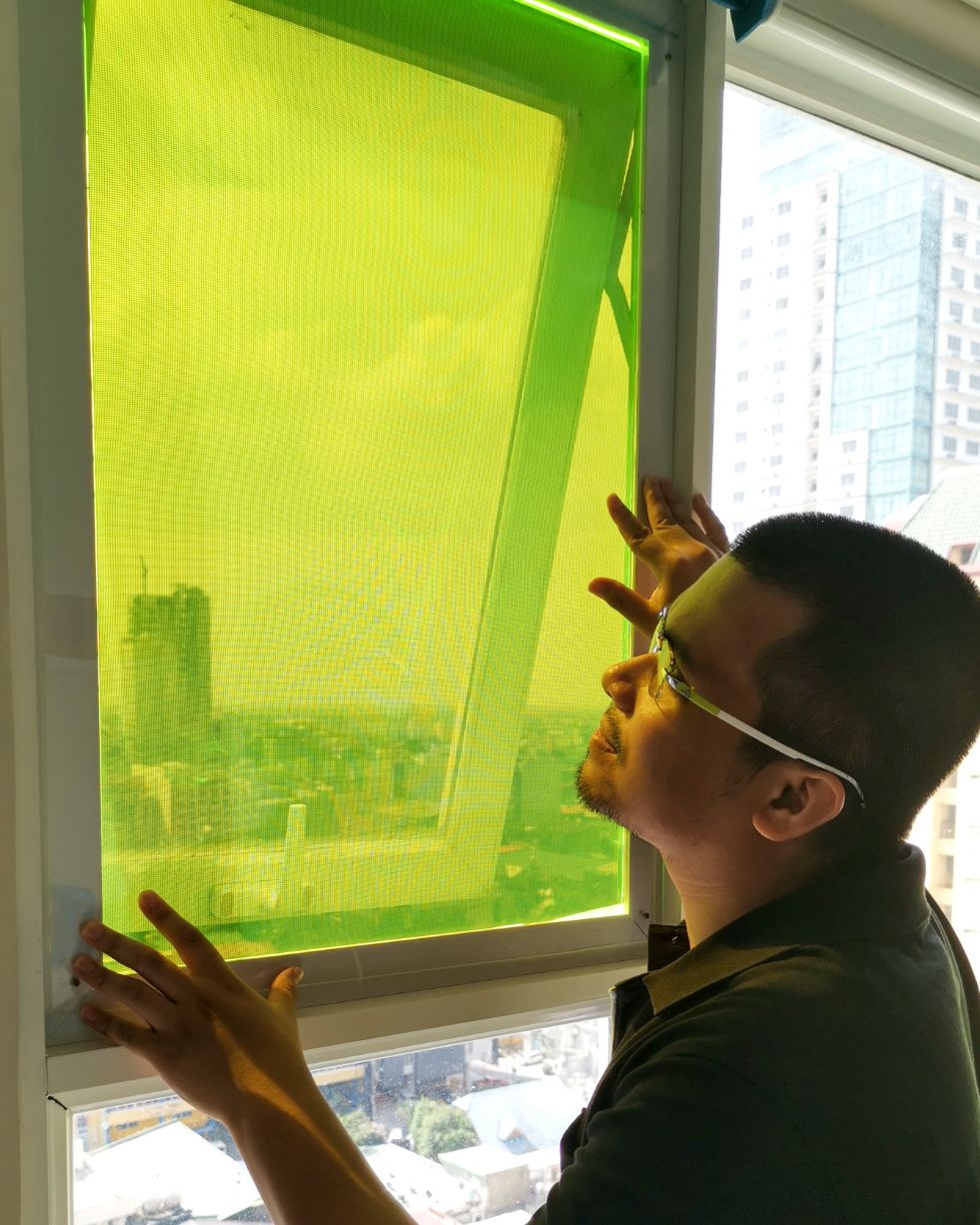 ADVERTISEMENT - CONTINUE READING BELOW
AuREUS is a material, or a technology, that is used for windows and walls for buildings. The device uses the same technology derived from the phenomena that creates the Northern lights. High energy particles are absorbed by luminescent particles that re-remit them as visible light.
He was finally shortlisted for the James Dyson Award in 2020, among 1,800 entries from young inventors and design engineers from 27 countries around the world. He went on to win an award and considers it one of his greatest achievements.
The real work to bring AuREUS System Technology to the market has just begun, however.
"With my mindset before as an engineer, my goal was just to build something," he says. "Winning the award and interacting with people, I realized that beyond building things there's another journey to making it accessible to the people. It entails doing business. Will I be able to do it at a cost that will really make it accessible? What requirements do I need to do that? I'm trying to learn more about it and how to start it the right way."
Maigue confesses that he is a little nervous to talk about AuREUS' progress a year after our first interview. Since then, he's divided his focus between working on AuREUS and completing his studies all while recently getting COVID. "If we go by the numbers, AuREUS hasn't flown much throughout the year. At most, we've set it up as a startup. We joined incubators and learned how to transition the invention as a startup," he says. It's a way of saying that the business side of things may have held up progress on the technology itself.
ADVERTISEMENT - CONTINUE READING BELOW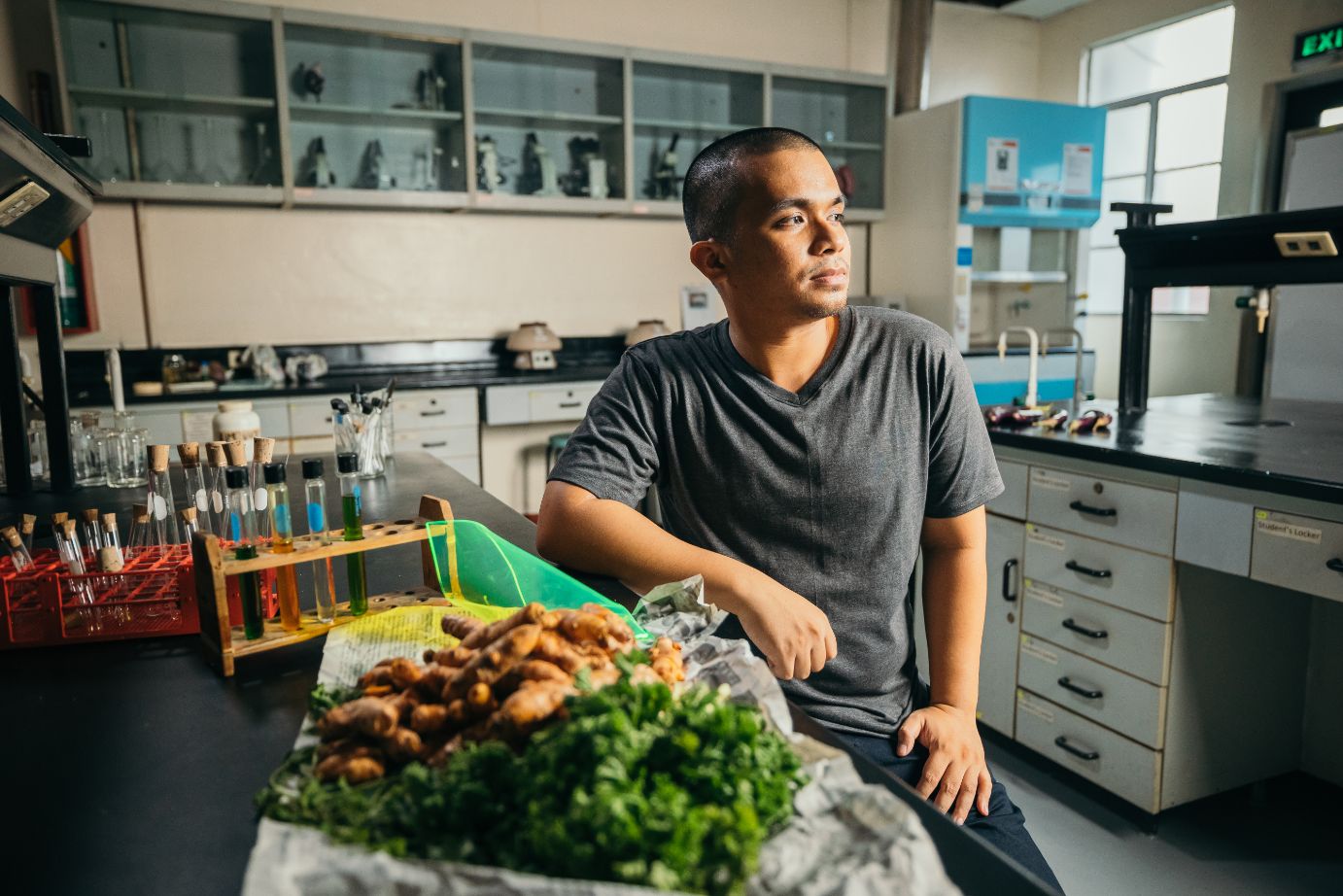 When AuREUS System Technology was first written about last year, many were interested in investing especially in Europe and North America. And up until September this year, the team was still talking to the same interested investors. The difficulty that they've encountered is explaining that AuREUS is still an invention and that commercializing and manufacturing it is another level altogether.
Then, there are instances where his and his team's values differed with the investors. "We spoke with an interested investor that said 'Your technology is okay, but we could do without the farmers.' They just wanted the solar component of AuREUS," he shares. Doing so would take out the invention's social mission of upcycling crops by farmers that were hit by natural disasters. It continues to puzzle Maigue, who worked hard to incorporate those in need into the AuREUS equation.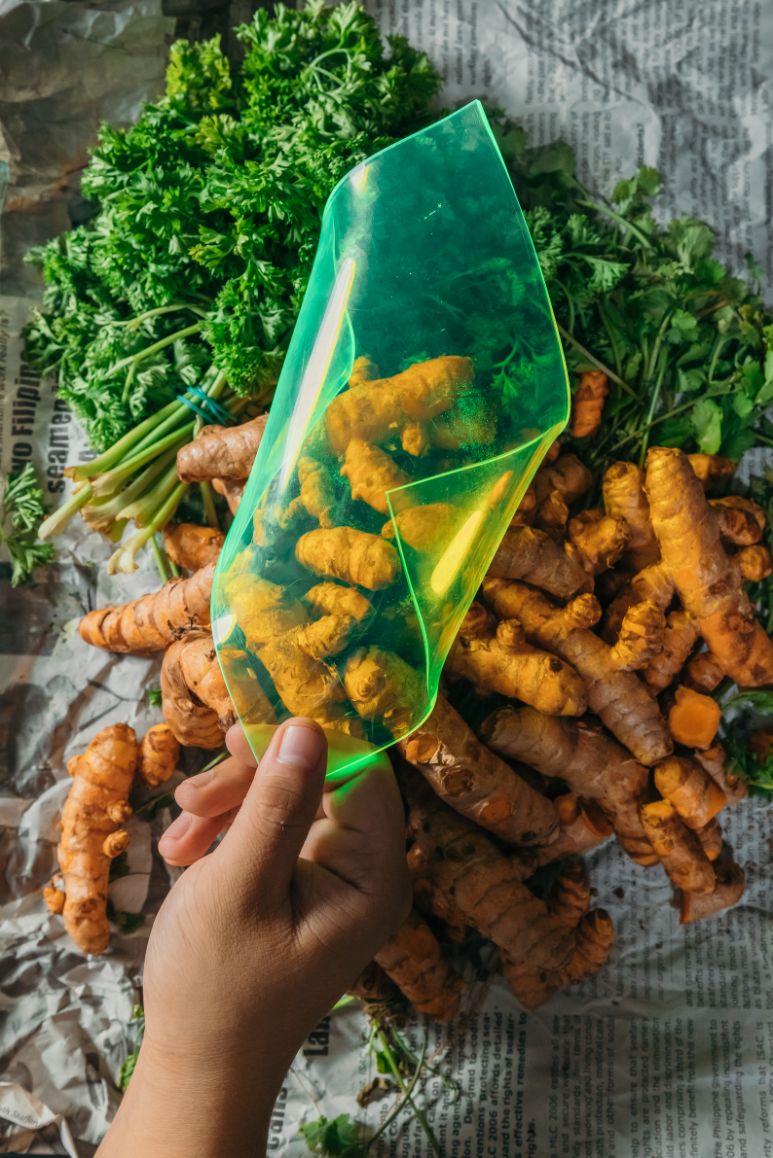 ADVERTISEMENT - CONTINUE READING BELOW
"We became cautious with investors," he says. "Others approach with a goal in mind to enter public trading to offer us into the North American stock market. For me, it's a waste since we have a chance to build a business that can profit not just us, but a whole ecosystem of people who will have a chance to get back their investments from wasted crops. That's one of the decisions we made. Should we go for the valuation game? Or should we go for a business that sustains itself then maybe think about valuation later? We chose to go for the latter."
Maigue is taking it day by day, not intimidated by the long road ahead. He hopes to continue to inspire teachers and students by openly talking about the process and all the challenges that come along the way. "It's not always going to be easy or up there. It's not always happy or full of energy. Sometimes, it's down or sometimes you get COVID," he jokes.
His advice? As long as you know which direction you're going—forward—you know where to go. So, just keep going until you reach your goal. It might be the boring side of the story but, as he says, it's part of the journey.
Photos by Dyson • Special thanks to Dyson