This is the place she fled at 11 years old, during World War II, after her father, a successful town trader, was tortured by a Makapili, and their home was turned into a garrison. Fearing for their lives, they ran away to Manila, hopping on a small banca with her family and none of their belongings to take the sea route until they reached Baler, where a jeepney took them to the city. At that time, roads to Casiguran were impassable. Until recently, they were still unpaved and difficult.
To this day, my grandmother will not lay her hands on beef—living largely on carabao meat during the war had turned the meat bitter to her tastes. She is the type of woman who still enjoys rural places, like a farm, and, instead of sitting inside the modern cement houses built for example by its hacienderos, she will go to the back kitchen to chat with the local wives who tend to its fields, and ask them for the day's gossip. She still has the habit of picking food off other people's plates with her bare hands, a habit that my father, raised in postwar Manila, finds atypical.
ADVERTISEMENT - CONTINUE READING BELOW
As the sun rose over the mountains on the horizon on the road to Casiguran, it cast toward the sky the most beautiful sunrise I swear I have ever seen. I admit: this is a sentiment that I seem to feel about every sunrise. But the candescent pink, orange, and purple hovering above us was undeniably stunning in its neon haze, and even more surreal because when I looked back at the road behind us, now far away from Manila, the full moon was still aglow—both celestial bodies just amicably sitting side by side. I would tell my companions later on at a highway carinderia beside an empty rice paddy, "Did you know that you could see both the sun and the moon in the same sky," and they would nod with knowing, sleepy eyes.
In 2012, about 124 people from Casiguran, including indigenous people, fisherfolk, and farmers, staged a memorable pilgrimage that would take them from the province 370 km to Manila. By car, the journey is already a grueling eight hours if you're blessed with impeccable road conditions, so one can only imagine the arduous path by foot. They were protesting the building of a government project called APECO, or the Aurora Pacific Economic Zone, which boasted of constructing water cottages, hotels, a pier, and a naval base, all over 12,923 hectares of virgin land. An APECO investor's video will remark on Casiguran's 25 meter deep harbor—suitable for accommodating cargo ships, they say. In return, they promised progress and development to its original inhabitants, Agta and Dumagat tribes, who have lived and thrived here for years.
In 2012, about 124 people from Casiguran, including indigenous people, fisherfolk, and farmers, staged a memorable pilgrimage that would take them from the province 370 km to Manila.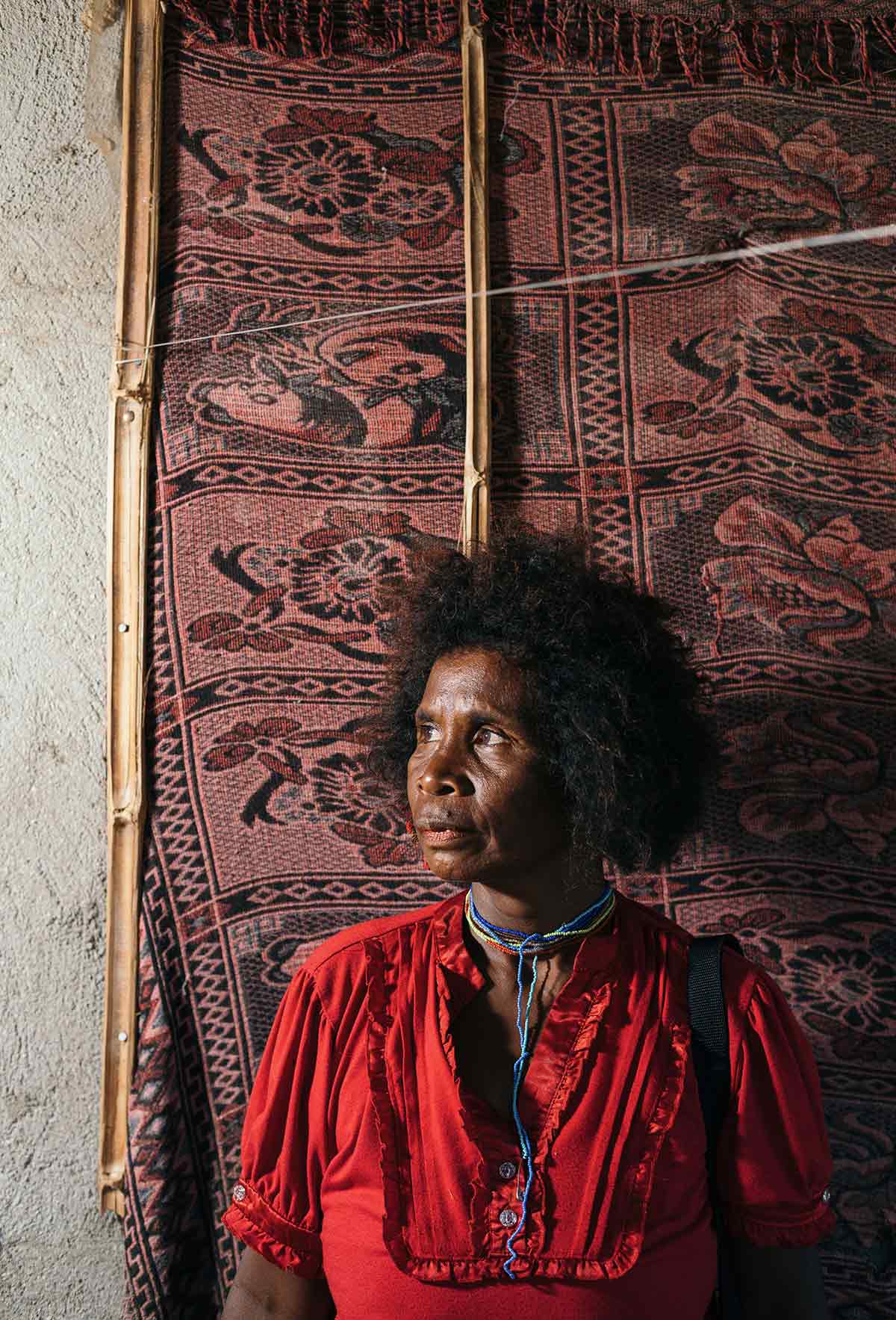 CASIGURAN IS A SOMNOLENT COASTAL TOWN—remote and kept secret by those who have been fortunate to make it this far. Away from the hungry eyes of travel bloggers looking for their next dose of #vitaminsea, it is a haven for people tolerant enough to deal with its frenetic nature (mostly treasure hunters searching for lost gold in sunken ships). The place is no stranger to hardships, its location makes it a constant target of typhoons and flooding; the roads are rough and unpredictable; and accommodations are not for the finicky. But see, I feel that it is a place that, if waited on patiently enough, unfurls a paradise—one which is callous, and if approached heedlessly could even be quite harmful. But perhaps it is in this paradox where you can also find its charm.
ADVERTISEMENT - CONTINUE READING BELOW
We insisted on staying in Casapsapan Beach, 20 minutes away from the town proper. "There is no water there, or cellphone signal, or electricity," says our worried tour guide.
But I didn't come eight hours from Manila for signal or electricity; I came for the beach, and Casapsapan has its way of seducing you. Initially, any city-dweller would be alarmed—there is nothing here but the sand and the water. The entire stretch of the beach, two kilometers long, is all yours: creamy fine granules, unadulterated, uninhabited, with calm shallow waters during the day, perfect for a swim. The beach faces the open Pacific Ocean, and if you look at the map, you can trace Casapsapan Bay along the edge of the Philippines. Instead of tourists, you share this sanctuary with the Agta, who live nearby and fish in its water for daily sustenance.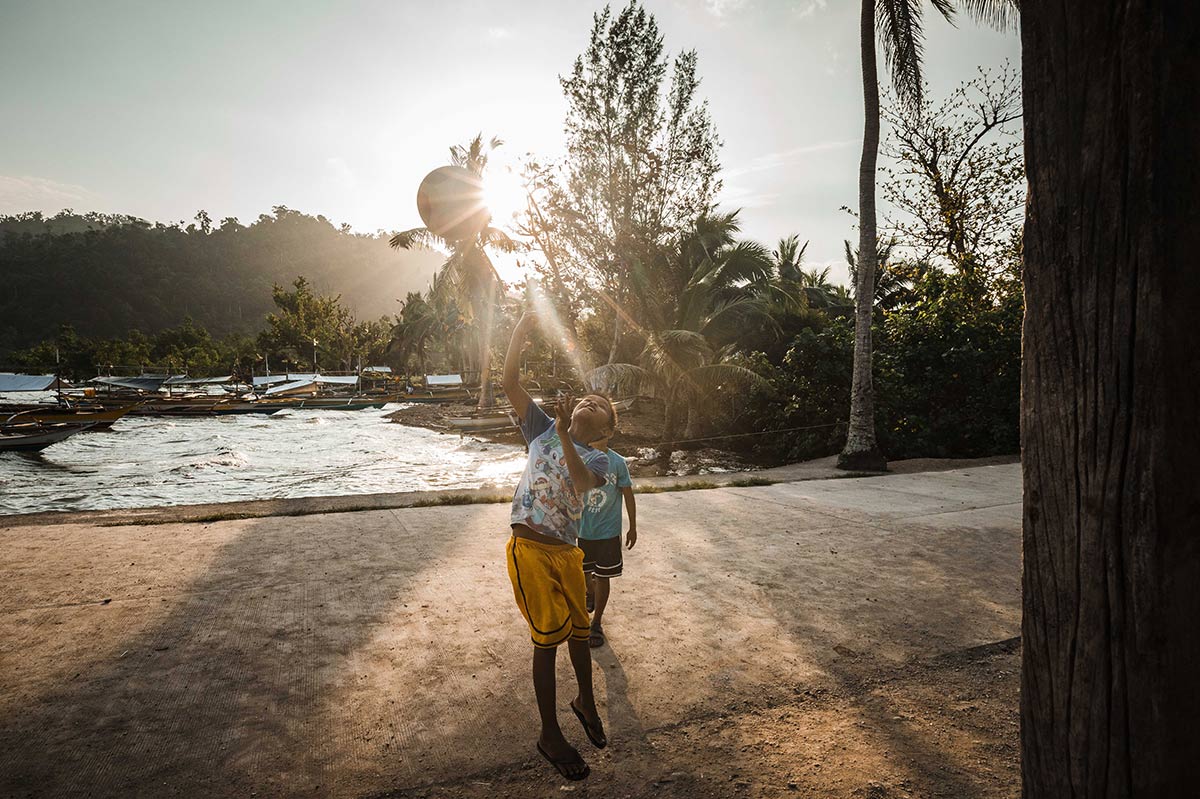 ADVERTISEMENT - CONTINUE READING BELOW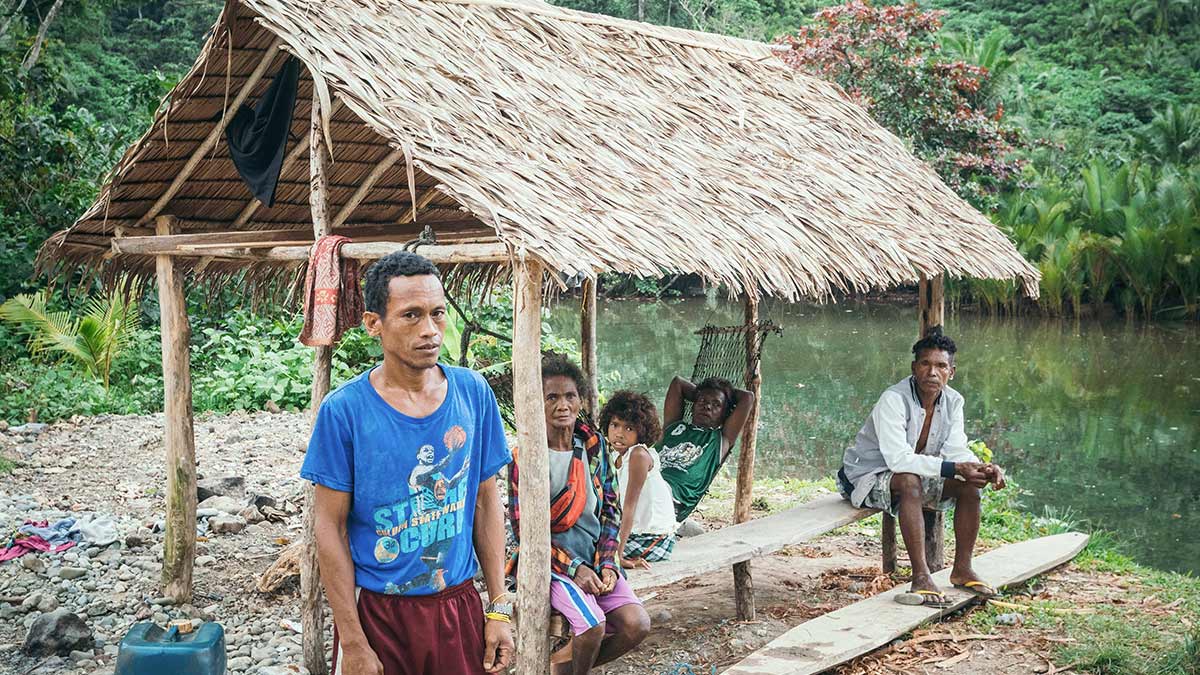 The sun is beating down on us heavily when we make a stopover at Sitio Paraiso, a cluster of homes by the road, surrounded by dry grasslands. Alisa, one of the Agta women who joined the march in 2012, meets us here. Her neck is draped in manek, or colorful beads, their people's way of beautifying, and she excuses herself as she indulges in her merienda, the mama or betel that locals in this region chew on. "'Pag wala kasi kaming merienda sa bundok, ito kinakain namin, nabubusog na rin kami," she says in a soggy, maternal tone, unwrapping a gawed leaf. She recalls that the march to Manila was so difficult that by the time they had reached Baler, her slippers were worn thin.
ADVERTISEMENT - CONTINUE READING BELOW
Larry, an Agta living in the neighboring Sitio Dipontian, also narrates the same hardships—that initially, he was struck with fever from the shock of the journey, but that they pursued it for 17 days because they were passionate about the cause. They also talk about the support they would receive along the way, strangers handing over pieces of bread, or passengers in jeepneys offering money. Their schedule was stringent: a 4 A.M. wake-up call, breakfast, a little bit of exercise, and then a 20-30 km walk per day. But the Agta were unwavering in their protest: they are afraid of the changes brought about by the so-called development being imposed upon their land, especially because no one even talked to them about it.
Larry's home can only be accessed by traversing a long, narrow path. His neighborhood is buried farther away from the main road, nuzzled in between lush mountains, safeguarded by a forest. To get here, you must cross the Pasaruboy river, which runs 10 km long. When the stream becomes too high, you have to be rafted over by the locals. When we first chanced upon Larry, he was resting in a hammock just by the river (which we crossed on foot, water thigh-high).
ADVERTISEMENT - CONTINUE READING BELOW
"Who are you looking for?" he asked.
"A man named Larry," we say. "Do you know him?"
He pauses.
"He must be there," he says, still staring at us quizzically. And then he wonders, "What do you want from Larry?"
Our guide, a local, tells him in Casiguranin, the local dialect, that we just want to ask him about his experiences during the 2012 march.
The man pauses, and then he admits: "I am Larry." The people here are intriguing in this manner, and their humor is bleak and laconic. I reckon that, during instances like this, they just want to be left alone.
"Paano 'yung mga anak ko, saan sila titira? Eh, 'yung alam nilang hanapbuhay ay sa dagat, sa bundok"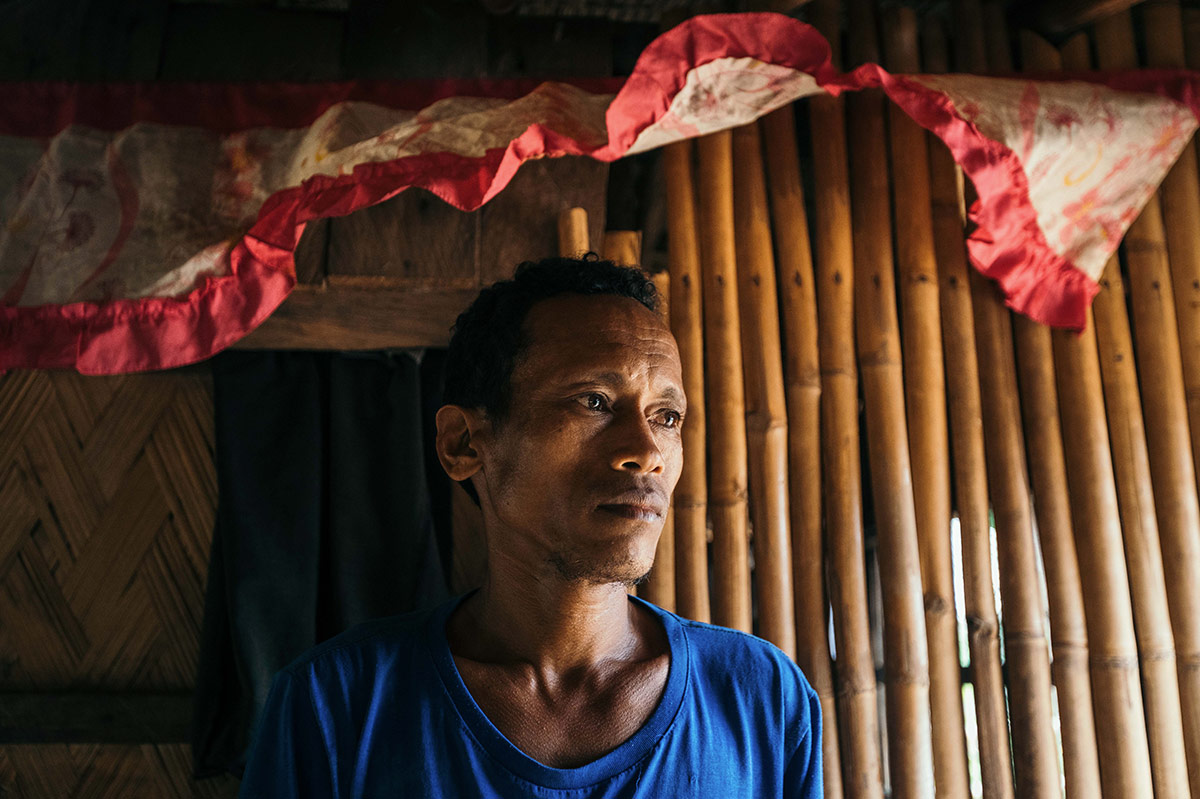 ADVERTISEMENT - CONTINUE READING BELOW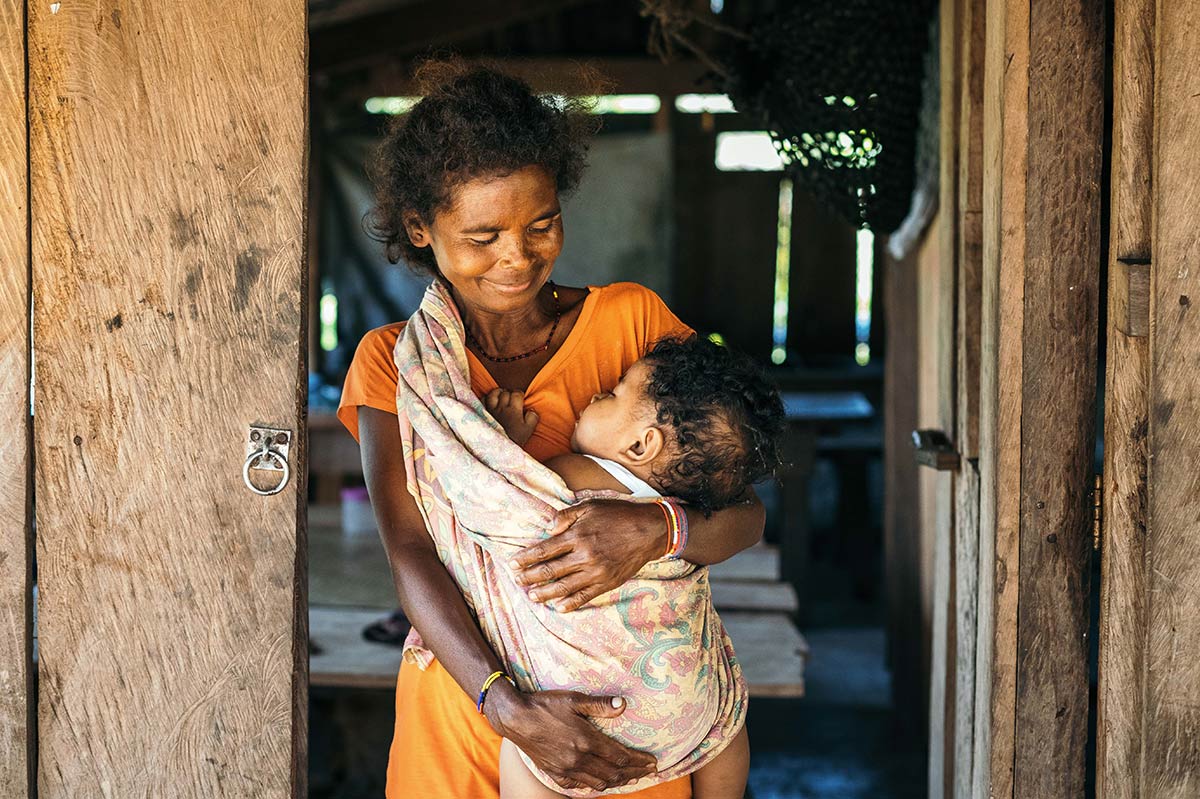 Larry walks us through his secluded village, generally tranquil except for the roaring laughter of the children. He tells us that he joined the march because he was worried about the future of his kin. "Paano 'yung mga anak ko, saan sila titira? Eh, 'yung alam nilang hanapbuhay ay sa dagat, sa bundok," he says. During the summer, he says, they harvest crops from the mountain, and make money from selling them at the market. They also culture orchids as a means to sustain themselves, and then for food, they hunt and they fish. When APECO comes into the picture, what will happen to the nature on which they thrive, he asks.
ADVERTISEMENT - CONTINUE READING BELOW
Alisa also shares the same concern. She remembers that when they had finally reached Manila after the march, and they were allowed to walk around, she cried at the sight of the poor of the city. "'Nung nakita ko 'yung mga pulubi, doon na ako umiyak. Kasi...maganda na pala ang bahay namin, kahit ganito lang ang bahay namin," she says gesturing to where we are seated: a makeshift home out of logs, with coconut branches for a roof. "Hindi ako natutulog sa lupa. Doon ako umiyak talaga sa karamihan namin, kasi sabi ko, kapag sasakupin kami ng APECO—mga matataas na tao, mayayaman—sariling bayan namin, magiging katulong kami—ayaw ko. Doon ako lumuluha kasi para makakain 'yung tao doon naglilimos sila. Pero para sa amin, hindi namin ginagawa 'yun. Ayaw namin 'yung nakikihingi. Sariling kayod para kumain. Walang binibili dito sa amin: libre ang isda, libre ang kahoy, libre ang tubig. Samantala sa Manila bawat kilos mo may pera."
ADVERTISEMENT - CONTINUE READING BELOW
That night, we slept curled up in our kubo in Casapsapan with the windows wide open, allowing the sound of the sea crashing and the howling wind of the Pacific Ocean to taunt us to slumber.
In the morning, we would buy our breakfast from a man on a motorcycle selling fresh pan de sal, two pesos apiece. And even before the sun rises we are already perched on a boat to San Ildefonso.