How the Philippines Lost a Potential World Chess Champion in Wesley So
IMAGE chesshive.com
Eugene Torre knew instinctively that there was something special about this kid competing in a 10-and-under chess tournament upon seeing him solve a complex chess endgame faster than most of us find our way around Manila's horrendous traffic.
"I said it a long time ago, this kid is a rare find," Asia's first grandmaster said.
Wesley So had more or less that same wow effect on veteran journalist Ignacio Dee, who, after seeing So dismantle the opposition one by one in his age group back in 2001, remembered murmuring to himself, "This kid doesn't belong in this tournament."
A decade later, So, 23, has not only fulfilled expectations, but he has also reached rarefied air in his sport. He became a full-fledged grandmaster at 14—the ninth youngest player ever to do so—and in a phenomenal rise over the last few years has sky-rocketed to super-GM status.
So is now the world's No. 2-ranked player and, after winning the Board 3 gold medal in the Chess Olympiad last year and his first US chess championships title just last April, saw his ELO rating soar past 2800—a level only 12 players have reached in the sport's long, rich history (For comparison, the highest ELO rating Torre ever reached back in 1983 was 2580; Bobby Fischer's was 2785).
There's just one hitch: he now represents the U.S., not the Philippines, in tournaments.
How the Philippines discovered a chess player described by Star sportswriter Joey Villar as a once-in-a-generation athlete in the mold of Manny Pacquiao and somehow managed to lose him is another head-scratching moment which best captures the sorry state that Philippine sports is in.
ADVERTISEMENT - CONTINUE READING BELOW
Getting to the root of the problem felt like a chess puzzle in itself. To begin with, So isn't easy to read. His life is complicated as it is, and it's always a challenge to read how the mind of a genius works. While chess may be easy for him, figuring out his life away from the chessboard obviously wasn't.
It is no secret in the local chess community that So, like most prodigies, didn't have what you would consider a normal childhood. He soon became estranged with his Filipino-Chinese family—the gap widening after they immigrated to Canada and left the chess whiz alone in Manila.
But as complex as the situation was, So himself was certain he wouldn't have left had it not been for the politics that has permeated every single aspect of Philippine society, sports included.
"It was almost impossible to get ahead in the Philippines. So I thought I should just use my chess to get an education in the States and maybe find another job."
"I was thinking about it for a while but unconvinced I should do it," So told SPIN.ph when asked what prompted the decision to switch allegience to the US chess federation in an email interview through Lotis Key, a former actress who now stands as So's adoptive mother in the US.
"But it was almost impossible to get ahead in the Philippines. So I thought I should just use my chess to get an education in the States and maybe find another job," So added.
To be fair, So wasn't entirely deprived of support during his years in the Philippines, receiving backing from the Philippine Sports Commission (PSC), the National Chess Federation of the Philippines (NCFP) headed by Rep. Prospero Pichay, and chess patrons like Reginald Tee, who took So under his wings.
The NCFP, in fact, insisted that So still received a monthly allowance reserved for elite national athletes from the PSC even after moving to the U.S. on the invitation of former women's world champion Susan Polgar to play for Webster University in Missouri.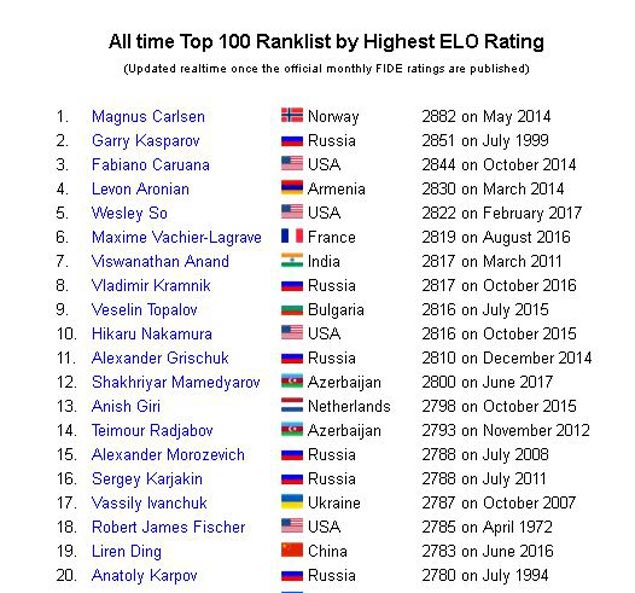 Yet there was no question about the disenchantment over the system that So bottled up inside for so long until it reached breaking point after one incident where, in his own words, he got caught in the middle of a feud among the 'kings of the sports bodies.'
That happened back in 2013 after So's gold medal from the World Universiade Games in Kazan, Russia had some quarters raising the possibility of a seven-figure incentive from the government. He got none.
In denying So a P1-million bonanza, the PSC explained the Universiade wasn't among the international events where gold medalists are guaranteed monetary incentives from the government under the old RA No. 9644, otherwise known as the Incentives Act.
ADVERTISEMENT - CONTINUE READING BELOW
It didn't help that So's cause never received backing from the Philippine Olympic Committee, which had, in the first place, refused to sanction the Universiade trip since the delegation was sent by a group whose members had previously clashed with the POC over the long-drawn basketball leadership row.
Amid the power play, So was left holding an empty bag.
"To be poor and unconnected in the Philippines is to be trash for rich people to step on," So said.
"Because of a quarrel between the kings of the sports bodies, not only did the country refuse to acknowledge my efforts, they refused to give me the P1 million promised to athletes who bring home a gold medal."
"To be poor and unconnected in the Philippines is to be trash for rich people to step on," So said.
According to Key, So grew so disillusioned that he almost quit the sport. But the chess whiz somehow found renewed vigor upon his return to the US where he eventually left Webster University and moved to Minnesota to stay with Key's family.
His game took a turn for the better, but the anger hardly waned. By 2014, the NCFP, according to its former executive director GM Jason Gonzales, received an email from world chess body Fide informing them of So's desire to switch federations under rules unique to chess where non-citizens are allowed to represent countries in tournaments.
Their hope bolstered by people close to So, Gonzales said NCFP officials were so confident the GM won't make the move that they didn't even bother to respond to the Fide email, or, at the very least, collected the 50,000-euro fee for players switching federations.
Six months later, the break was complete; So was flying the U.S. flag in tournaments overseas.
Disappointing as So's departure may be, Torre, 65, was quick to put a positive spin on the development, saying So wouldn't have reached such heady heights had he not packed his bags to go to the US.
"So what if he's representing the U.S. federation?" said the country's preeminent chess figure. "Sa akin, I look at it positively. Kung di nangyari 'yan, baka di n'ya naabot ang naaabot n'ya ngayon. Nag-improve s'ya because he was exposed to the level of competition there."
More than the exposure to top-level competition and the support from the U.S. federation that So now enjoys, Torre said he was happy to see the chess whiz find 'peace of mind' in the U.S. as well as in Lotis Key, husband Bambi Kabigting, and their daughter the family he has always longed for.
"Wes knows what's best for him. Kung best position nga sa chess, na-master n'ya, sa buhay pa kaya," said Torre. The endgame he wishes for So, he added, is a 'happy ending for his biological family and his second family."
Key said: "You need more than talent to rise to a world-class level. You need a stable life, financial support, physical training, experienced coaches, equipment … You can't get these when no one really cares about chess in the Philippines."
As for So's chess, Torre said there was no denying the major leap in his game. Wesley has always been hailed for never, ever making any major blunder during games and his run of 67 games unbeaten this year is proof of that. But what caught Torre's eye was So's newfound ability to turn even the slightest endgame advantages into wins.
ADVERTISEMENT - CONTINUE READING BELOW
"Na-notice ko, konting lamang, nako-convert na n'ya ngayon into wins," said Torre, pointing out that players of So's stature need wins to maintain their ELO rating. "Kung tagilid naman, he's resourceful. In the few times na tumagilid, nakikita ang saving line."
If So maintains his current ranking, Dee said the Bacoor, Cavite-born chess player is in line to get a spot in the candidates matches for the right to challenge Norway's Magnus Carlsen, who has been world champion since 2013.
Torre and Dee agree that the quest for the world championship would require an unprecedented effort from So's camp, both in terms of logistics—coaches, seconds, E-books—and on the chessboard itself. But the two also agree that So has what it takes to be a world champion.
So sounded happy to be in the U.S.—and as far away as possible from the Philippines and what he described as the 'endless cycle of corruption' back home that he has come to abhor.
Dee pointed out that a few years back, Carlsen himself hired So as one of the 'helpers' in his camp while he prepared for a major tournament.
"He's ripe to be a world champion, pero mahirap ang dadaanan," said Torre.
Key said: We are Christians. That means our confidence is not in ourselves but in our Lord. The top chess players of the world are enormously gifted. Wesley works hard to compete on this level and if it is His will for Wesley to shine in this arena, then he will.
"If despite the hard work Wesley does not progress, then the Lord will open another door. We don't worry much about it. Advancing in anything is a step by step, sometimes inch by inch proposition. No one does this overnight."
Notwithstanding the U.S. switch, So remains very popular in the land of his birth. Chess forums tracking So's games online enjoy a wide following from Filipinos, Dee said, while a video about him done recently by the History Channel has been viewed over 1.7 million times on Facebook alone.
Like most Filipino chess fans, Torre hasn't given up on So returning to the country's fold, clinging to hope from seeing So wear the traditional barong tagalog during awarding ceremonies, which they see not just as a nod to his roots but as an affirmation that the Philippines remains close to his heart.
"Tampo lang siguro, hindi galit," Torre said.
But for now at least, So, who has yet to acquire U.S. citizenship, or not yet anyway, sounded happy to be in the U.S.—and as far away as possible from the Philippines and what he described as the 'endless cycle of corruption' back home that he has come to abhor.
"I am a true Filipino who cares about the future of Filipino children growing up in an endless cycle of corruption and zero opportunity," he said in an email. "My heart aches for talented people there who because of poverty haven't any hope for their futures."
Is there a chance that he'll come back and represent the Philippines again in the future, he was asked.
"What for? To endorse corruption?" he said. "Anyway, you wouldn't even be writing this article about me if I was still there."
ADVERTISEMENT - CONTINUE READING BELOW
Probably true.
This story originally appeared on Spin.ph.
* Minor edits have been made by the Esquiremag.ph editors.
More Videos You Can Watch