This year marks the 10th anniversary of Esquire Philippines. What better way to celebrate than with our annual Man at His Best (MAHB) event. This year, we honor 10 heroes and mavericks from the worlds of film, music, business, art, sports, politics, and more. These are men and women who have inspired us through their work, achievements, and advocacies.
We present this year's Businessman of the Year, Jollibee Foods Corp. President and CEO Ernesto Tanmantiong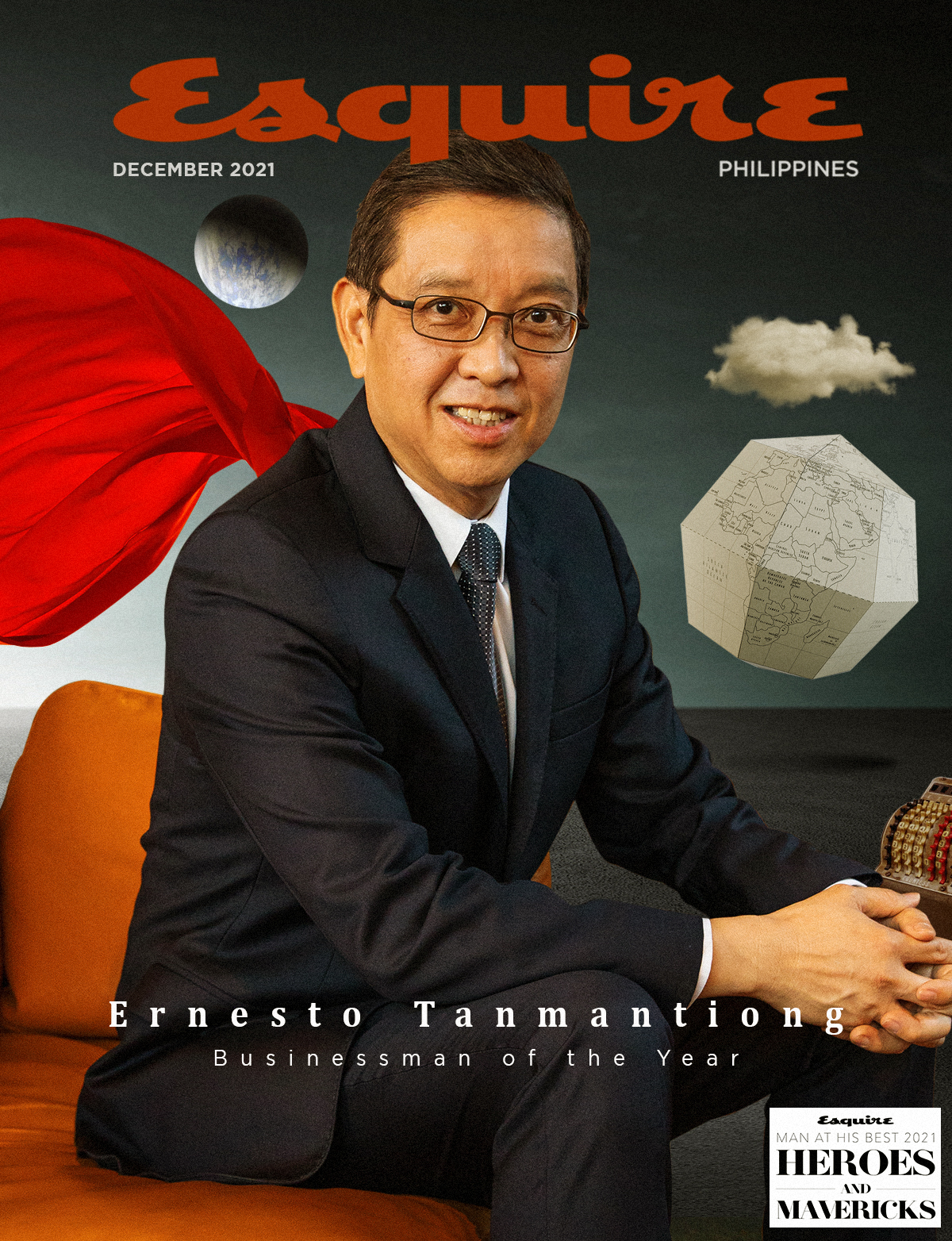 Like many other industries, the hospitality and food and beverage sectors experienced tremendous losses over the past year. Reduced hours and store closures were a common sight as strict lockdowns and quarantine restrictions forced people indoors. Jollibee Foods Corporation (JFC), the country's largest food service network, was no exception, posting its first ever net loss in its 46-year history in 2020.
While the company was forced to close down a number of stores last year, it continues to chug along and opened even more stores domestically and overseas, including first-ever openings of its flagship Jollibee brand in places like Rome, London's West End, and Spain. There are clear signs of recovery as management recalibrates and continues to focus on its goal of becoming one of the top restaurant companies in the world. Clearly the 'Bee is still flying high and has no plans of slowing down.
ADVERTISEMENT - CONTINUE READING BELOW
We honor JFC and its management team led by Chairman Tony TanCaktiong and President and CEO Ernesto Tanmantiong for being a symbol of the Filipino's entrepreneurial spirit and becoming a beacon of joy and hope in a year wracked by nearly endless news of strife and grief. In this rare interview, Tanmantiong discusses the company's most challenging year ever; its efforts to assist its employees, the community, and the country amidst the pandemic; its acquisitions strategy; and what his favorite thing is to order when he pops in to visit a Jollibee store.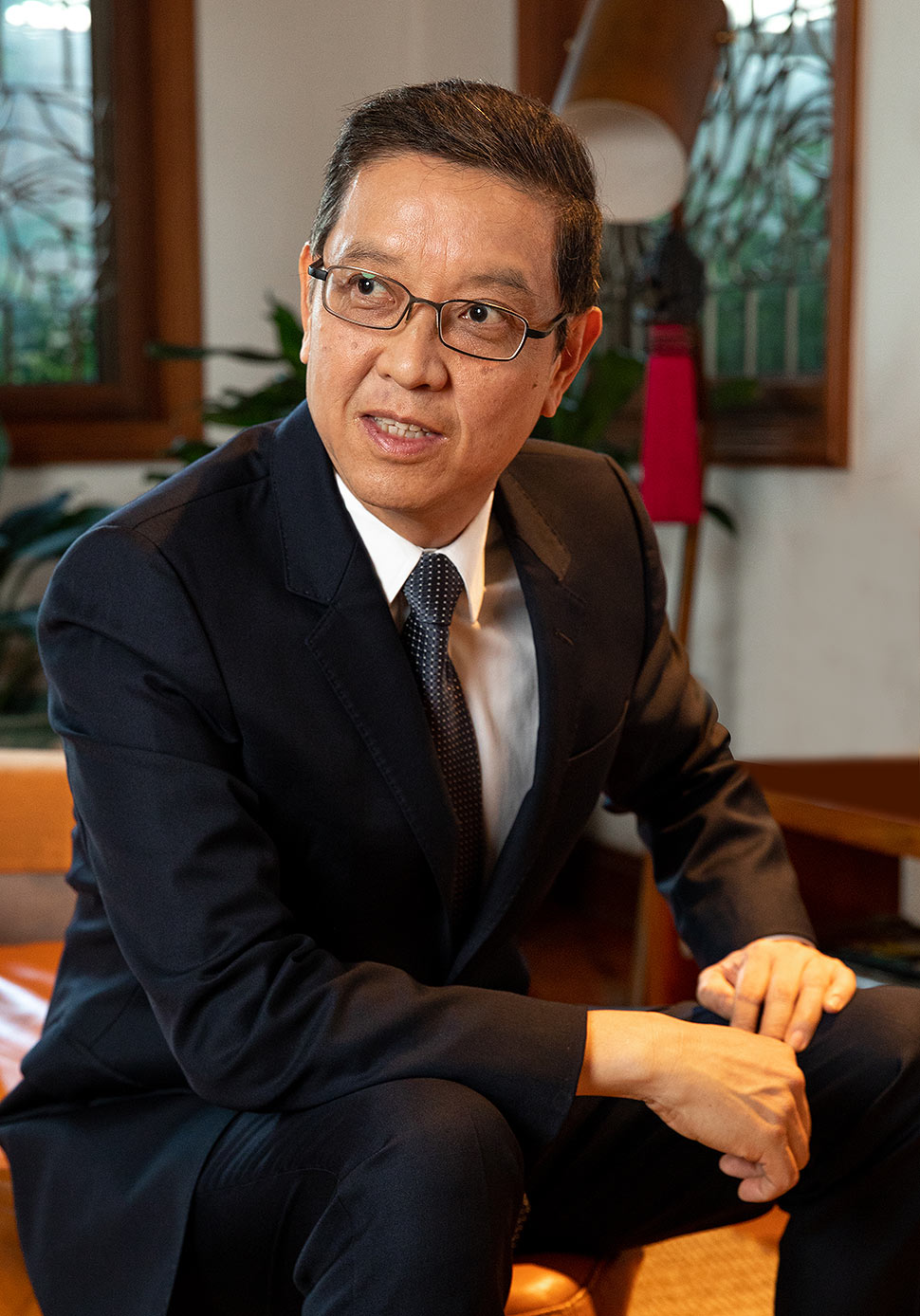 ESQUIRE PHILIPPINES: Can you please give us an overview of how the pandemic has affected your business? Would you say this has been the most difficult challenge you have faced as a businessman? If not, how does this compare to previous challenges?
Ernesto Tanmantiong: This ongoing pandemic has been our biggest challenge so far—perhaps even more so than the Asian financial crisis back in the late '90s.
The quick-service restaurant industry was among the hardest-hit sectors by the pandemic. Even though we all are trying hard, this crisis spared nobody. For the Jollibee Group, this meant we had to close hundreds of stores, affecting many of our people, and resulting in a loss in 2020—a first in our company's history. This number could have gone higher if not for the substantial pivots we made to adapt to the changing needs of our customers and our business transformation. I cannot emphasize enough our appreciation for the hard work of our people and our partners, and through their collective effort, we swung back to profitability by the fourth quarter of 2020 and continue to grow and expand in 2021.
ESQ: What steps did the company take to address revenue and profit losses? What measures did you adopt to cut expenses and preserve cash?
ET: We continue to run the business in more cost-efficient ways: streamlining operational processes; consolidating commissaries and services that can be shared across brands; rationalizing non-performing stores; and shifting ad budgets to more digital media, which allows better targeting at a lesser cost vs. traditional media.
More significantly, we also took steps recognizing that the pandemic brought shifts and lasting changes to consumer behavior, such as the greater use of digital, work from home, and more reliance on delivery and take-out. As part of our Business Transformation, we continued building our off-premise channels such as delivery, drive-thru, and take-out. For example, our strengthened partnership with aggregators has resulted to sales growth of two to six times, depending on the market. We have implemented call and pick-up to help boost take-out sales, and even curbside pick-up for stores that do not have a drive-thru.
ADVERTISEMENT - CONTINUE READING BELOW
We also speeded the turnaround time of our drive-thru operations to service more customers. We also opened Cloud Kitchens and Delivery and Takeout Stores, which are locations dedicated to delivery and/or takeout in lower rent areas that allow us to expand faster with less capital requirements. We also have Mobile Kitchens that can travel to different places where people can get our food without having to build a brick-and-mortar store.
Aside from these, we introduced new Family and Group Meals as people often dine at home in groups now vs before. We also introduced new products like Jollibee's Spicy Champ, Nasi Lemak Chickenjoy in Singapore and Malaysia, Greenwich's Extreme Overload Pizza, Mang Inasal's Liempo, and other products to attract certain segments. Across all channels, we continue to highlight value for money through our delicious but still affordable products, which remains highly relevant during these times.
Although much progress has already been made, we know that we are still not out of the woods yet. There is still much for us to learn and do, but with these efforts, I believe JFC will emerge stronger than ever before.
ESQ: Could you please tell us about your company's own COVID-19 response for your staff members and employees? I understand the company set aside P1 billion as an emergency response fund for its own employees. What was the thinking behind such a generous amount dedicated just for COVID relief?

ET: It was important to us to ensure our people's safety and well-being. We would not have made it this far if not for their commitment and unwavering service, and we wanted to extend as much support as we could. We allocated a P1 billion emergency response fund to provide salaries and subsidies even when the stores were closed and they couldn't work and advanced the 13th month pay from December to April to help with their financial needs. This covered all of our store work teams, including senior citizens and PWDs, and it was also extended to our partner employers to give financial support to their respective employees.
ADVERTISEMENT - CONTINUE READING BELOW
On top of the emergency fund, we have also prioritized our people's health and safety, whether they are working on-site or at home. We implemented a health and wellness program that provided our employees with PPEs, free shuttle services, free vitamins, health webinars, and access to mental health professionals to ensure their holistic well-being. We also vaccinated our employees for free under our #JabForJoy program and extended the sourcing of vaccines for their families and dependents. We take care of our employees because they are at the heart of our company.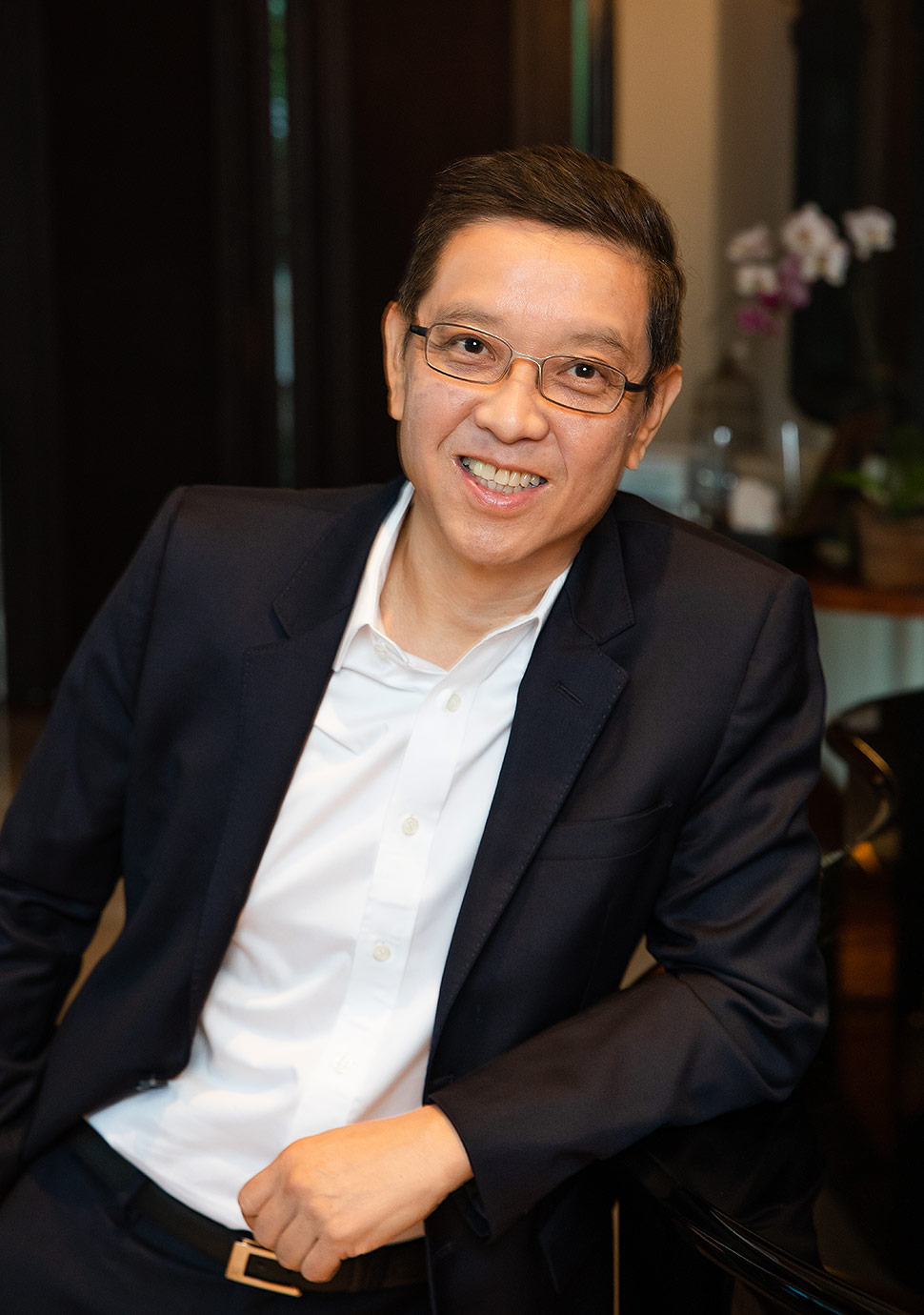 ESQ: JFC has also actively contributed to healthcare workers, law enforcement personnel, and other frontliners during the height of lockdown and strict quarantine periods during the past year. Could you also talk about the company's efforts to help the government and public sector navigate the health crisis?
ET: Since we are in the restaurant industry, we felt we could do the most good by focusing on food accessibility, which is the main thrust of the Jollibee Group Foundation. We ramped up our FoodAID Program and since the start of the pandemic in 2020, we have donated over P300 million worth of food to thousands of frontliners and families who were severely affected by the pandemic.
ADVERTISEMENT - CONTINUE READING BELOW
Together with civic groups and the private sector, we also initiated Project Karinderya to re-establish 320 karinderyas or eateries that have closed due to the pandemic. By re-opening and training them well, we were able to improve the livelihoods of the Karinderya owners and assist other families in the community by providing them free food vouchers that they could claim in the Karinderyas, creating a synergy. To date, 6,400 family beneficiaries or approximately 32,000 individuals have benefited from this program. As with our other programs, we hope to give not just one-off assistance, but a lasting, sustainable impact on the community.
We are also working with the Inter-Agency Task Force, leveraging our experience in supply chain operations, to fast-track vaccinations to more Filipinos and help the county achieve herd immunity the soonest time possible.
ESQ: JFC has also been on an aggressive expansion phase as of late, but especially in the past year. The company has made no secret of its plans of becoming one of the world's top food companies. Where is the company now in terms of that goal? What are the next steps and what else needs to be done?
ET: We continue to dream big, and even despite the changes brought by the pandemic, our vision remains unchanged: to become one of the top five restaurant companies in the world by serving great tasting food and bringing the joy of eating to everyone. Towards this, we did not just aim for recovery, but pushed for expansion. Hence, we accelerated the growth of our international business in the midst of the pandemic, with many milestones such as our first Jollibee in Rome, London's famous West End, Wales, Maryland State and San Antonio, Texas, in the U.S., and, just a few months ago, we opened our first Jollibee in Spain.
ADVERTISEMENT - CONTINUE READING BELOW
Jollibee appeals to a more global and diverse audience and not only Filipinos, with stores in the U.K., Hong Kong, Singapore, Brunei, and Vietnam seeing more and more local customers, if not the majority. We are also encouraged by the growth of our other international brands such as Yonghe King and Hong Zhuang Yuan in China; and Smashburger, Chowking, Red Ribbon, aside from Jollibee in North America. All of them are now doing even better today versus pre-pandemic.
We target a 50-50 split in our Domestic and International sales, and with our accelerated international expansion, we are closer to that goal than ever before. In 2020, the majority of our openings happened abroad—a first in our history. This year, we are targeting to open 450 stores. We are optimistic that our existing and upcoming international stores will help us further grow as more countries reopen their economies.
ESQ: Could you walk us through the strategy behind acquisitions? How do you determine which companies would work within the JFC ecosystem and would complement JFC's own business?
ET: Acquisitions have always played an important role in our growth. We look at the track record of a prospective company and assess the company's scalability and potential for broad acceptance across a country, and even globally. We also look for partners whose vision and goals are anchored on the same set of values that guide our organization.
The Coffee Bean and Tea Leaf is by far our largest acquisition, with over 1,000 outlets across 27 countries. Our strategic intent is to be big in coffee, which is in the very lucrative beverage segment expected to significantly grow globally. This also synergizes our expertise from operating Highlands Coffee in Vietnam to produce better, higher-quality coffee beans for our customers.
ADVERTISEMENT - CONTINUE READING BELOW
We also have the Michelin-starred Tim Ho Wan as one of our brands, and we have seen long queues and jampacked restaurants in all the restaurants we've opened in the past months. We are excited to open 100 stores in Mainland China in the next five years.
Recently, we announced our plan to acquire 51 percent of Taiwan's best-rated milk tea brand Milksha, which has over 250 outlets in five countries. This acquisition allows us to compete in this fast-growing beverage category and, together with its founder, rapidly grow the brand globally. We are also very excited to introduce Milksha to Filipinos soon through Chowking.
In North America, Smashburger is doing better today even compared to pre-pandemic. In the Philippines, our goal is to be the leading developer of international restaurants, bringing in and operating brands such as Panda Express, Burger King, PHO24, and Yoshinoya.
ESQ: How do you deal with competition?
ET: Many of the changes we've gone through were always predicated on our customers—from the time we shifted to hot meals from ice cream during our early ice cream parlor beginnings to today, where we pivot our business to adapt to the changing habits brought by the pandemic. We always strive to stay in tune with our customers, from their shift to digital, reliance on delivery and take-out, and dining in larger groups with their families at home. We responded as quickly as possible.
We focus more on serving delicious food, because in the end, good taste knows no borders and boundaries. Despite the many pivots that we've done, we haven't changed our commitment in giving quality, superior tasting food.
ADVERTISEMENT - CONTINUE READING BELOW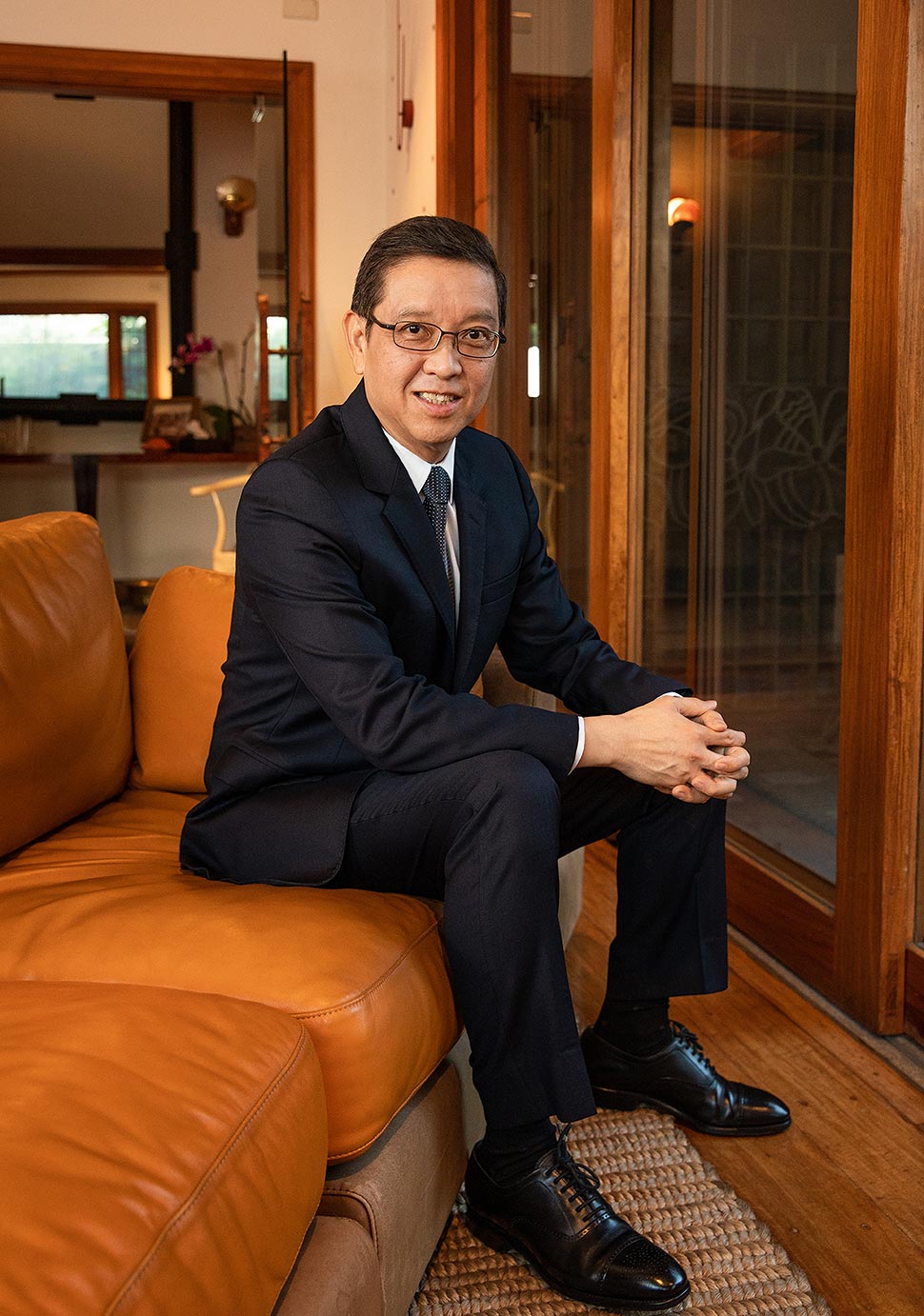 ESQ: How do you balance ensuring the viability and sustainability of the business with corporate responsibility to contribute to the community and nation-building?
ET: As the Jollibee Group grows, we want to make sure that the communities we serve grow with us. On top of providing employment opportunities, we also leverage on our expertise as a food company to help communities through the Jollibee Group Foundation.
Our programs in the foundation are centered around access to food. The Farmer Entrepreneurship Program trains small farmers to become entrepreneurs, providing them a set up so they can directly sell to institutional buyers such as JFC, thus improving their livelihoods substantially and sustainably. To date, we have bought P300 million worth of fresh produce from the farmer groups, benefitting hundreds of farmers.
On the other hand, our school feeding program, called Busog, Lusog, Talino (BLT), aims to address hunger among grade school pupils to help them stay in school by providing nutritious daily lunch meals prepared in collaboration with the pupils' parents, the Local Government Unit, and other partners. Through the BLT program, we've served over 240,000 pupils since 2007.
ADVERTISEMENT - CONTINUE READING BELOW
ESQ: Often, your names are included in "richest people" lists like the one Forbes comes out with every year. How do you feel about these lists and what is your reaction when your names are included?
ET: It makes me more appreciative of how far we've come from our small ice cream house beginnings. It was really about working hard and dreaming big. More importantly, Jollibee Group would not be where it is today if not for the people and partners we've worked with all these years. I am grateful to everyone for sharing our vision and working hard together to achieve it.
ESQ: Please tell us about how you spent the most severe lockdown periods last year. What did you do to keep busy? Or did this become a time for you to slow down and take it easy?
ET: Pre-pandemic, I used to spend half of my time on foreign business travels. But when lockdown and quarantine restrictions were implemented, I spent most of my time attending zoom meetings and webinars on business, finance, health, and digital.
ESQ: If possible, please give us the names of books you read, TV shows and movies you watched, games you played, etc.
ET: The books that I've read during the quarantine include Better, Simpler Strategy by Felix Oberholzer-Gee and The Outsiders by William Thorndike. These books were very thought-provoking. I also read trade magazines to remain attuned with industry trends.
For movies and Netflix series, I watched For Life, The 100, Sweet Tooth, and Money Heist.
ADVERTISEMENT - CONTINUE READING BELOW
For exercise, I do yoga and use the elliptical. I also do morning and evening walks with my wife, Susan. On Sundays, we go around to visit different places in and out of the city to see how the situation is during the different levels of lockdowns.
ESQ: Do you still sometimes go inside Jollibee (or any of the other JFC brands) and order? What are your favorite items to get?
ET: Yes, of course! My favorite is still Chickenjoy and Amazing Aloha Champ from Jollibee. But I also love Chowking's Pork Chao Fan with Siomai and Wonton Mami, as well as Bola-Bola Siopao.
I also love Mang Inasal's Chicken and Pork Barbeque and Palabok. In Red Ribbon, I order Yema Caramel Cake, the Chocolate Dedication Cake, and a lot of Mamon. In Greenwich, my personal favorite is the Hawaiian Extreme Overload. I also go to Burger King and get the 4-Cheese Whopper or Mushroom Swiss King.
ESQ: What are the most important lessons you are teaching your children about business and about life?
ET: I always tell them that dreams are free. But dreaming is not enough. Dream big and put your dreams into action. Be passionate about it. If ever you fail, don't be discouraged as these mistakes are part of the experience. Recognize your shortcomings and learn from them as fast as you can.
Also, do things with excellence. My dad always used to tell us that if you are a tailor, then you have to make sure the clothes you make fits well. If you're opening a restaurant, you have to make sure that the food really tastes good. In the end, I tell my children that this is the goal: to always have the passion to excel in life, but also keep in mind to be of service and do good.
ADVERTISEMENT - CONTINUE READING BELOW
ESQ: Jollibee has become such an iconic and integral part of the Filipino's way of life. How does it feel to have built something that has gone beyond merely being a business into an enterprise that genuinely delivers joy to millions of people every day?
ET: We are inspired to do more for our people and customers, to offer more of our great-tasting food to everyone, and to create more progress for the communities where we operate.
We are humbled and honored to be among the brands that are loved by so many people across the globe. We have come a long way from our ice cream house beginnings in 1975. Back then, we were just looking for a stable source of livelihood for our family. But through everyone's hard work, we've grown into a company with over 5,800 stores across 34 countries carrying 17 brands. We know there's still much to do, and we will not stop in our mission of serving delicious food, bringing the joy of eating to everyone.
ESQ: What's a practical business tip or piece of advice you can share with SMEs or those just thinking of opening their own business?
ET: Our learning is that it is important to know your purpose and to remain steadfast towards that vision and mission. Every crisis and setback comes with a learning moment to progress myself or the company.
We also always prioritized taking care of our people even when times were difficult. Our people are at the heart of our business, and we wouldn't be able to recover as fast as we did without their hard work and passion for the company.
ADVERTISEMENT - CONTINUE READING BELOW
Part of staying true to our mission is also sticking to the fundamentals even if circumstances change. Even if we had to adapt many things, we never sacrificed the quality of our food. For Jollibee Group, our core is to serve great tasting food at good value for money; this is what propelled our success in the past, and will continue to do so in the future.
ESQ: What kind of legacy would you like to leave behind if and when the time comes for you to take a step back from the business?
ET: Even as a small ice cream parlor back in 1975, we always set ourselves to bigger and bigger dreams: from being the best in the country, and when we achieved that, to being the best in Asia, and now to being among the top five in the world. I believe that the next generation of leaders will continue to dream big, and work hard to make the dream happen.
I am happy to share that the big difference of JFC is the culture of our people and how we always have the humility to listen and learn, how we work with the spirit of family and fun, how we focus on our customers and how we do things with speed and excellence and integrity. It is our culture that moves and supercharges our strategy. When the time comes that I step back from the business, I feel confident that the best for JFC is yet to come.
ADVERTISEMENT - CONTINUE READING BELOW
Photographs by Joshua Tan • Special thanks to Edison Lacea of JFC
Man At His Best (MAHB) is Esquire's annual celebration that honors the life and work of inspiring men and women throughout the year.
Explore the Esquire Playhouse for the full immersive experience. Enter using the browser on your phone or laptop, and click the one-step log-in button to unlock all the exciting content hidden inside each room in the Playhouse: art, podcast, videos, and stories.
To keep up with everything else happening for Esquire MAHB 2021, don't forget to follow us on Facebook, Twitter, Instagram, and YouTube, as well as the hashtags #EsquireMAHB2021 and #EsquireManatHisBest.