20 Rare Photos of Jose Rizal Through the Years
Look back at Jose Rizal's life in photos.
IMAGE WIKIMEDIA COMMONS
Jose Rizal is many things to Filipinos: a hero, patriot, martyr, novelist, and even a god. Over the course of his life, the national hero had plenty to share, including novels, poems, and essays. But, it's about time we explore the few photos of Rizal that exist.
ALSO READ:
Ukraine's Defense Chief Quotes Jose Rizal
Jose Rizal Published This Children's Story 130 Years Ago
Sure, we already have his first selfie but nothing beats seeing how Rizal was like in his rare and most casual moments. In fact, according to leading experts on Rizal such as Renato Constantino and Ambeth Ocampo, the first step to appreciating his heroism is to appreciate his humanity, limitations, shortcomings, sins, and quirks.
On what would have been his 159th birthday, we pay tribute to Jose Rizal with 20 rare photos of him through the years. Check them out below.
A young Jose Rizal
Born in Calamba, Laguna on June 19 in 1861, Jose Rizal learned to read and write by age five.
ADVERTISEMENT - CONTINUE READING BELOW
Rizal at age 14
Rizal during his teenage years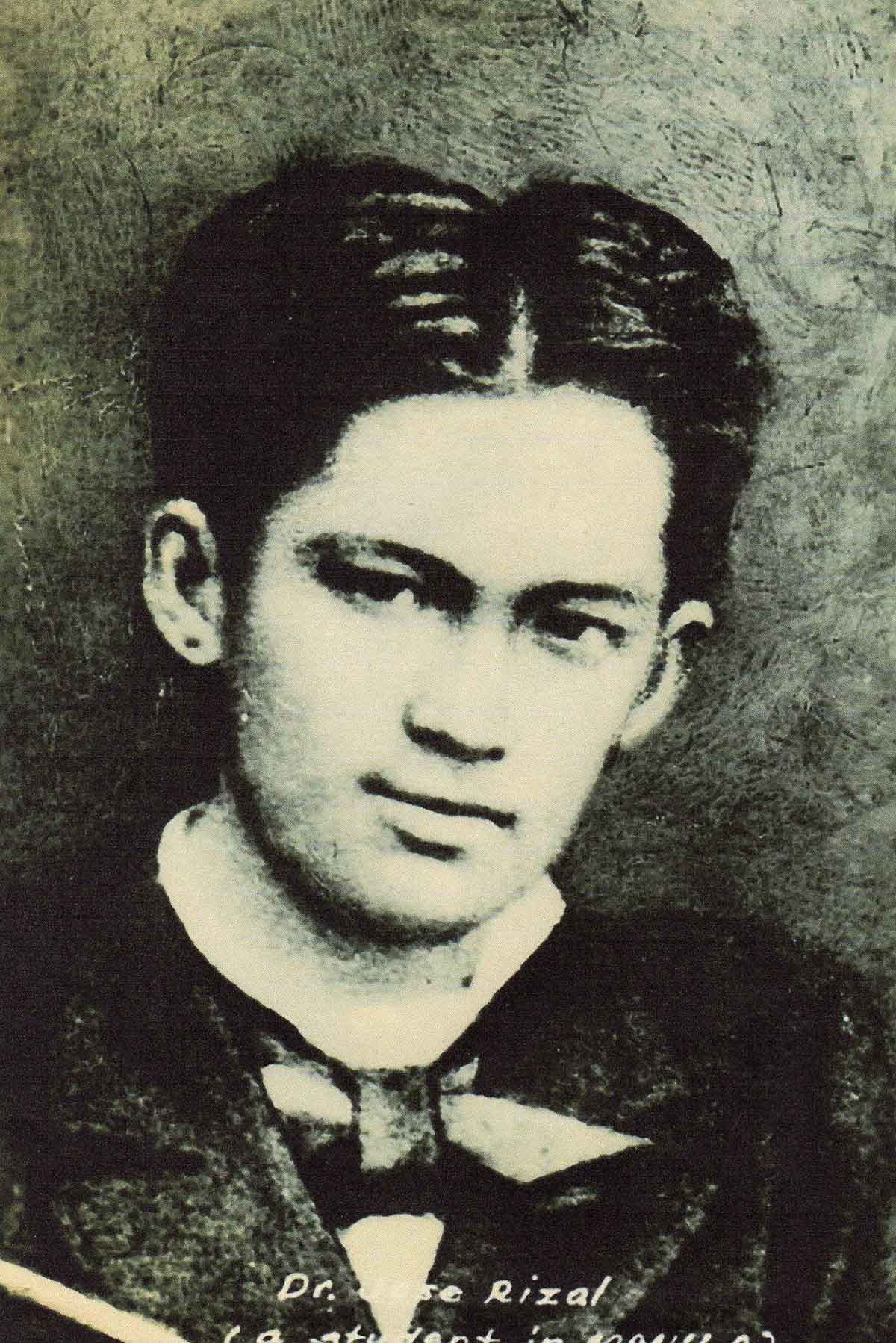 Rizal received his secondary education in the city of Manila, and then traveled overseas to study philosophy and medicine at the University of Madrid, the University of Paris, and the University of Heidelberg.
More: The 15 Best Jose Rizal Quotes
One of the national hero's most iconic portraits
Jose Rizal on a picnic in Paris with friend Juan Luna and wife Paz Pardo de Tavera
While he was living in Europe, Rizal began publishing a series of works including Noli Me Tangere and El Filibusterismo, which established him as a leading voice for reform in his homeland.
ADVERTISEMENT - CONTINUE READING BELOW
A group photo with Jose Rizal at center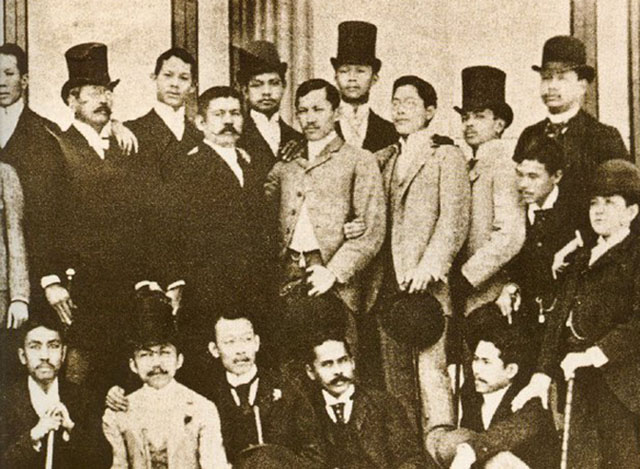 More: Jose Rizal's First Selfie Has Resurfaced in a Private Collection
A close-up of Jose Rizal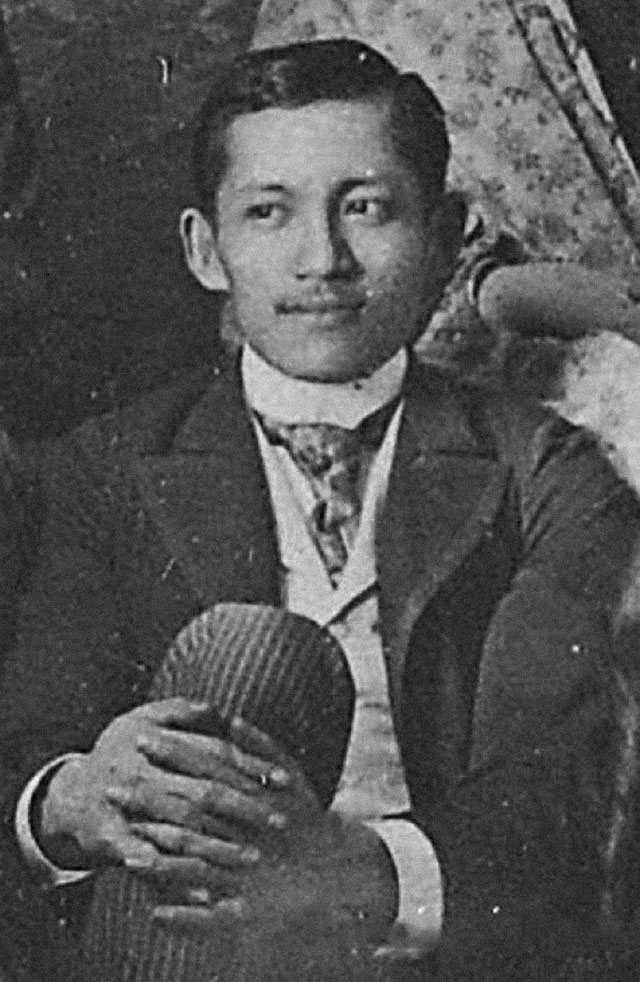 Another close-up of the national hero
An undated photo of Jose Rizal
More: The Tragic Story of Leonor Rivera, Jose Rizal's Most Significant Love and Heartbreak
Jose Rizal with Sixto Lopez in Hong Kong
ADVERTISEMENT - CONTINUE READING BELOW
According to the Presidential Museum and Library, the photograph of Sixto Lopez and Jose Rizal was taken on during Rizal's return from Europe in 1891. Lopez, a relative and a good friend, was also active in the Propaganda Movement.
Rizal, the avid fencer
In the photo, Rizal poses with friends Valentin Venture and Juan Luna in Luna's home in Paris.
Dr. Jose Rizal treating a patient
"Rizal was an eye doctor who received his medical degree from the Universidad Central de Madrid at the age of 23, and pursued further studies in the field of ophthalmology in France and Germany," the Presidental Museum and Library says.
More: The 5 Timeless Leadership Lessons Everyone Can Learn from Dr. Jose Rizal
Jose Rizal and María de la Paz Pardo de Tavera with friends
Jose Rizal, Trinidad Hermenegildo, Pardo de Tavera, and Felix Pardo de Tavera posing for a Juan Luna portrait
ADVERTISEMENT - CONTINUE READING BELOW
Jose Rizal with Marcelo H. del Pilar and Mariano Ponce
More: This Is How the World Mourned Jose Rizal
Jose Rizal with Juan Luna and Félix Resurección Hidalgo
Jose Rizal in London
According to historians, Rizal stayed in London for 10 months from May 1888 to March 1889. There, he lived with the Beckett family at 37 Chalcot Crescent in Primrose Hill.
A rare photo of Jose Rizal smiling
The student residents of Casa Tomasina
ADVERTISEMENT - CONTINUE READING BELOW
First row: Silvestra Rivera, Gregoria Peña, Honorio Lasam, Placido; Second row: Standing, Prudencio Ruiz, Simplicio Lopez, Jose Rizal, Antonio Rivera, Julian Afable, Deogracias Duque, child Pelayo Cabrera, Jorge Bauzon, Leoncio Bauzon, Crisanto Aguilar, Pascual Lopez, Sixto Lopez; Third row: seated, Pedro Ferrer, Vicente Gella, Leon Apacible, Mariano Lopez, Galicano Apacible, Jose Ma. Cecillo, Semeon Dadivas, Feliciano Cabrera, Clemente Sol, Florentino Buhay, Pedro Bachine; Fourth row: seated on the floor, Juan Bauzon, Ireneo Afable, Manuel Valois, Simeon Espina.
A rare photo of Rizal's last moments
On the morning of December 30, 1896, Jose Rizal was executed in Bagumbayan, just outside the walled city of Intramuros, on charges of masterminding a rebellion. Read more here.
More Videos You Can Watch