Luke Landrigan taught me how to surf. It was 2008 and my friends and I made the trip to San Juan, La Union, which, by then had already earned a reputation as the surfing capital of the north. It was my first time ever on a surfboard, but Luke and another instructor patiently taught us the basics before sending us off into the water. For a beginner I wasn't too bad; I managed to at least stand up and hold steady for a few seconds before crashing back down and letting the waves wash over me.
I tell Landrigan this story nearly 14 years later, a few days before 2022. We're hanging out having watermelon juice at Seabuds, the vegan restaurant and juice bar located within San Juan Surf Resort, which his family owns and is so popular in the area that it never saw the need to change its generic-sounding name.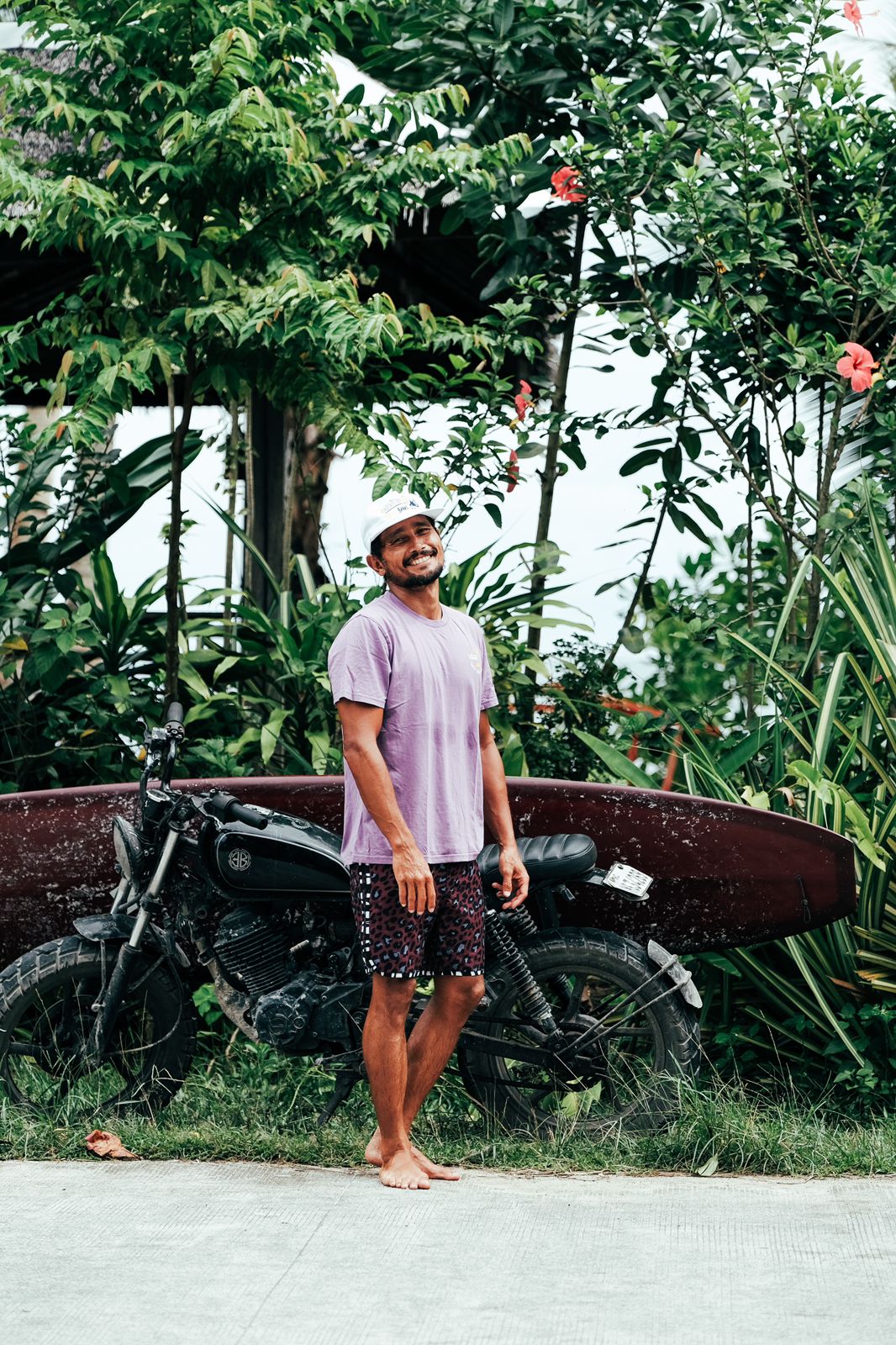 ADVERTISEMENT - CONTINUE READING BELOW
"Funny you (mention that story) because two days ago, there was this girl who was like 18 years old who came up to me and she said, 'You taught me how to surf 10 years ago!'" he says with a grin. "And I was like 'Really? Pinakita pa niya yung photo (when she was a little girl)."
I tell him that there are probably more of these types of stories, from countless people that he and his instructors at his surf school have helped put on surfboards and taught how to ride the waves over the years. Surfing has been seeing a steady increase in popularity in the country, culminating in a stellar showing for the Philippines in the sport at the last SEA Games held in Manila in 2019. But Landrigan is perhaps the closest the country has to a surfing superstar. He's competed and won awards from multiple surfing competitions here and abroad, including the prestigious Lanuza International Longboard Invitational in 2006 and the La Union Long Board Open. He's been tapped as an endorser and represented multinational sporting brands eager to associate themselves with an authentic sporting icon. And he's a fixture in the country's surfing community; a leader admired and respected by veterans and newbies alike. Luke Landrigan is a name that is part of any conversation involving Philippine surfing.