This year marks the 10th anniversary of Esquire Philippines. What better way to celebrate than with our annual Man at His Best (MAHB) event. This year, we honor 10 heroes and mavericks from the worlds of film, music, business, art, sports, politics, and more. These are men and women who have inspired us through their work, achievements, and advocacies.
We present Esquire's Hero of the Year, Maria Ressa.
---
Maria Ressa, founder and CEO Rappler, is the first Nobel Peace Prize Laureate of the Philippines. In this exclusive interview, she talks about growing up with bullies, standing up to dictators, and how being a journalist today is more difficult than it was before.
As she ponders on her Nobel prize, Ressa dissects the most pressing issues in technology today: Social media and "information operations," a tactic of war being used on the Filipino people. She compares herself to Cassandra of Greek mythology, who receives the gift of prophecy but is cursed to never be believed.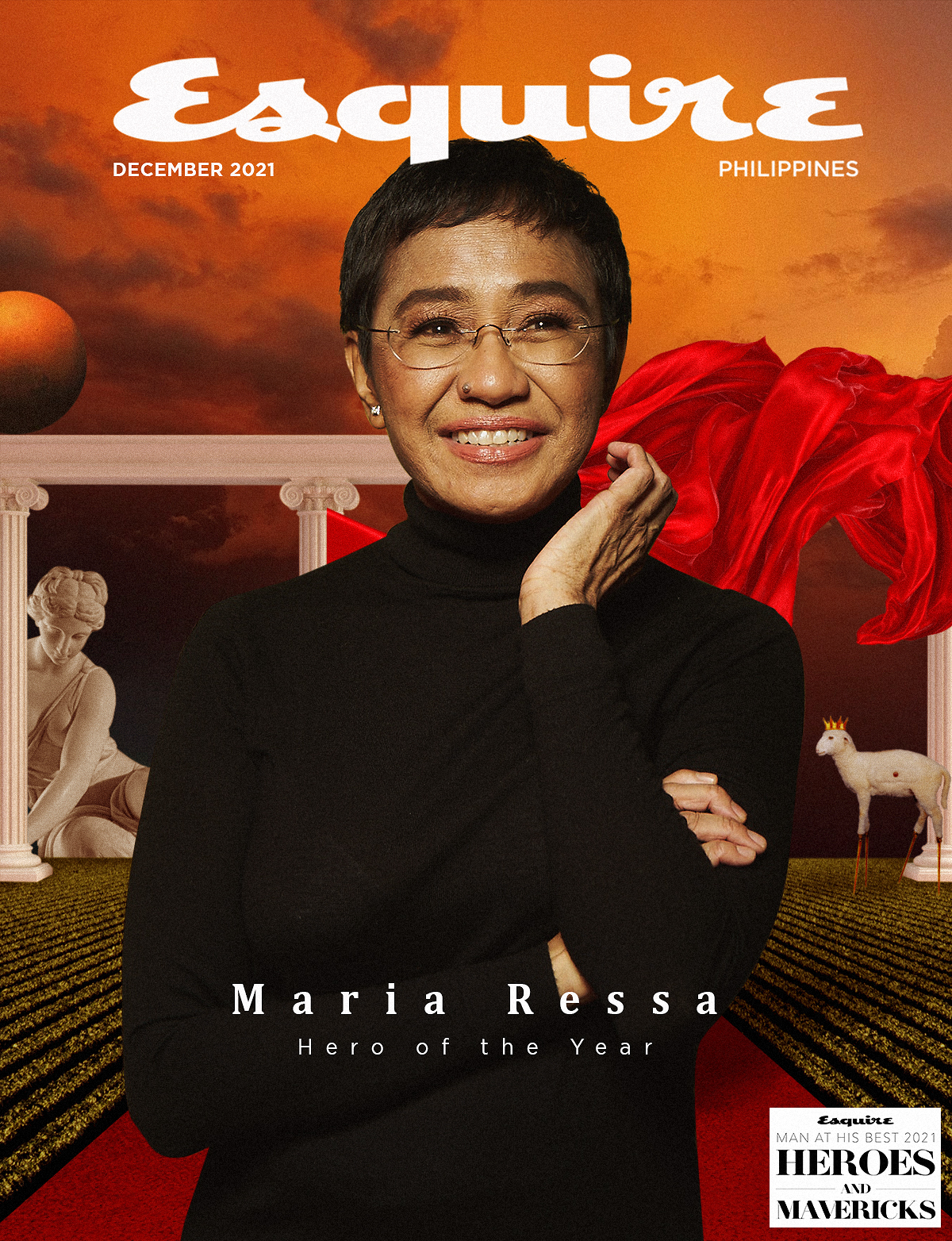 ADVERTISEMENT - CONTINUE READING BELOW
ESQUIRE PHILIPPINES: Congratulations, Maria, on winning the Nobel Peace Prize. What do you think the Nobel Peace Prize should mean for ordinary Filipinos? Considering some Filipinos are also downplaying or devaluing your Nobel Peace Prize, what should this mean for them?
MARIA RESSA: I think it shines a light on the Philippines. It means that the world is watching, that's one. And secondly, for human rights activists, for journalists, for people who are trying to fight for their rights. This tells you the world is watching. In terms of people who are divided, the reality is the insidious manipulation that we are living through on social media divides us. And this is information operations—we have been the target of information operations since 2016. In fact, I would go earlier because if you look at some of the first videos of Bongbong Marcos, they went as early as 2015. So, we are what we are today because of the shifts in reality that happened first in our minds, and then were carried out in the real world.