Power isn't always obvious, but often you can sense its presence. It's in how the dynamics of a room changes when a VIP walks in. It's what causes goosebumps when someone is delivering an impassioned speech. And it's how we calibrate our own responses when faced with a person who we believe wields it.
Power is authority. Power is control. And power is influence.
The 100 people named here have all three. Whether it's a government official bestowed with actual powers granted by his or her office, or a businessperson who sits at the top of an organization manifesting authority, or an entertainment or social media personality with a following in the hundreds of thousands or even millions—they embody what power is and what can be done with it.
The 100 Most Powerful People in the Philippines: Government and Spiritual Leaders
The 100 Most Powerful People in the Philippines: Wielders of Soft Power
---
Minette Navarrete
ADVERTISEMENT - CONTINUE READING BELOW
Minette Navarrete is the president of Ayala-backed Kickstart Ventures Inc., and is a significant player in the Philippine startup ecosystem. As the VC's head, she is an influential thought leader, investor, and mentor for startups, MSMEs, and Filipino entrepreneurs.
The health of Philippine startups is a direct product of a flourishing economy, and Kickstart's contribution to this can't go unnoticed. It was one of the first capital funds to be backed by large conglomerates, and its portfolio boasts startups like Wattpad, Coins.ph, Zalora, and more. Through Kickstart, Navarrete and her team help discover and nurture new and innovative Filipino entrepreneurs.
Arthur Ty
Born to the influential Ty family, Arthur Ty worked his way up in the family empire, GT Capital Holdings, whose subsidiaries include one of the country's biggest banks, Metrobank, as well as Toyota Motor Philippines Corp. and Federal Land. The eldest of the Ty sons had already been an active leader in the conglomerate but stepped up and took on a larger role after the passing of his father, Metrobank founder Dr. George S. K. Ty. He was the president of Metrobank from 2006 and eventually became chairman in 2012, when he oversaw the bank's debut on the Philippine Stock Exchange.
ADVERTISEMENT - CONTINUE READING BELOW
Recommended Videos
Aside from Metrobank, Ty is also a director of GT Capital Holdings Inc., chairman of Metropolitan Bank (China) Ltd., chairman of Metrobank Foundation, vice chairman and director of Philippine Savings Bank, vice chairman of AXA Philippines, and director of Federal Land Inc. At 55 years old, Ty is undoubtedly one of the biggest movers and shakers in the landscape of Philippine business and finance.
Carlo Katigbak
Even without a franchise, ABS-CBN Corporation has still managed to maintain its status as a leading news and entertainment network. A scion of the influential Lopez family that owns the broadcast company, Carlo Katigbak assumed the role of president and CEO of ABS-CBN in 2015 and would eventually oversee the biggest crisis in the company's history when it was refused an extension of its congressional franchise in 2020.
In the midst of political and online attacks against the network, Katigbak led ABS-CBN's shift to new media, shoring up the corporation's digital assets to maintain its presence among viewers and consumers. Through it all, Katigbak's "keep calm and carry on" persona during ABS-CBN's franchise controversy didn't go unnoticed, or unappreciated, not just by the company's employees, but by the public in general.
ADVERTISEMENT - CONTINUE READING BELOW
Martin Yu
How Shopee overtook its rivals to become the dominant player in e-commerce might just be one of the most fascinating business success stories in recent times. While the Tencent-backed platform gained footing in regional markets, it was thanks to Martin Stevenson Yu's leadership that Shopee boomed in the Philippines, managing to leapfrog over its closest competitors. The University of Pennsylvania alumnus is only in his 30s but already heads one of the biggest e-commerce brands in the country.
Despite not being founded by Filipinos and the monumental challenge to turn a profit, Shopee has been embraced by many consumers in the country, so much so that the brand name has become a part of daily vocabulary, especially during sale days. Remember this the next time you "add-to-cart."
Ernest Cu
ADVERTISEMENT - CONTINUE READING BELOW
Under Ernest Cu's leadership, Globe Telecom, Inc. became both a powerful and influential force in the Philippines telecom industry. The president and CEO of Globe helped fast-tracked Globe's technological innovations, including the transition from 3G/4G to 5G. He also steered Globe toward unprecedented growth as the telco doubled-down on modernizing IT infrastructure, strengthening its customer service, and creating a culture of innovation.
Cu was also a driving force in the meteoric rise of GCash as the country's number one e-wallet, so much so that GCash has become not just a brand but a verb.
Kevin Hoang, Justin Banusing, and Ariane Lim
Justin Banusing, Kevin Hoang, and Ariane Lim are the founders and Co-CEOs of AcadArena, Southeast Asia's leading organization for campus gaming and esports education. The three were recognized in Forbes' 30 Under 30 for helping shape the region's multibillion-dollar esports landscape. They partnered with over 600 schools covering 100,000 students interested in pursuing a career in the esports industry. But it's not just about play: AcadArena enables students to develop their skills for esports—from competition, streaming, commentating, backend management, coaching, marketing, and design. In December 2021, AcadAdrena secured a $3.5-million seed fund from investors such as Iterative Capital, Infinity Ventures Crypto, and Kevin Lin, co-founder of Twitch.
ADVERTISEMENT - CONTINUE READING BELOW
Jaime Augusto Zobel De Ayala
The eldest son of Jaime Zobel De Ayala, Jaime Augusto has been running the 180-plus-year-old Ayala Corporation as its chairman and CEO since 2006. In 2020, he announced that his brother Fernando would take over as CEO of the conglomerate, but in early September 2021, the younger Zobel De Ayala announced his resignation from his positions within the company due to health reasons. Afterward, JAZA, as he is known in business circles, was elected chairman of the executive committee, and director of various other committees within the company.
An economics graduate and holder of an MBA from Harvard University, JAZA sits on the board of multiple companies and institutions worldwide and has been cited with numerous awards throughout his extensive career, including the Presidential Medal of Merit in 2009 and recognition as a United Nations Sustainable Development Goals Pioneer for his work in sustainable business strategy and operations in 2017. Recently, he has been reaching new audiences with his verified Facebook page as well as an online chat show called After Six. With JAZA at the wheel, Ayala Corp seems destined to live on for many more years to come.
ADVERTISEMENT - CONTINUE READING BELOW
Lance Gokongwei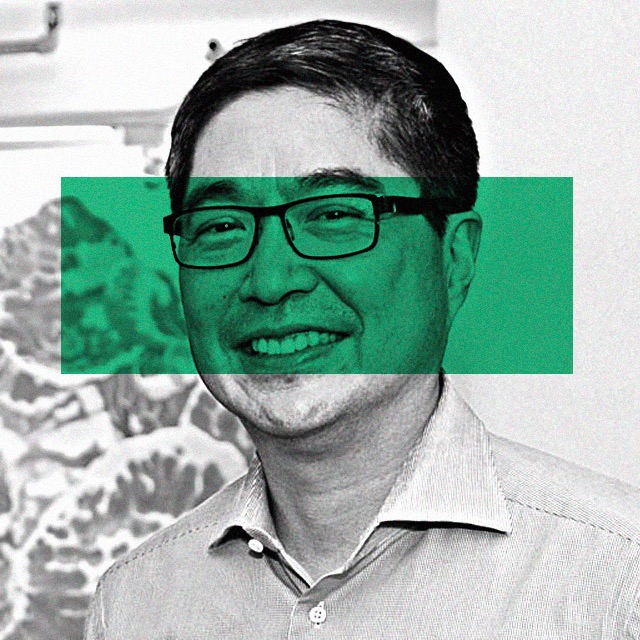 The only son of one of the country's original taipans, Lance Gokongwei is the president and CEO of JG Summit, a diversified conglomerate with interests in real estate, banking, airlines, telecoms, food, power, and petrochemicals, among others. He graduated with a double degree in Finance and Applied Science from the University of Pennsylvania.
Despite his privileged background, Gokongwei has mentioned in interviews how much he had to work to prove himself when he was younger. Today he leads an organization with an estimated 50,000 employees that touches the day-to-day lives of many Filipinos here and abroad. In late August 2022, the Gokongwei family consolidated all of its businesses into one master brand called the Gokongwei Group, with Lance as its head.
Andrew Tan
ADVERTISEMENT - CONTINUE READING BELOW
Andrew Tan is the chairman and CEO of Alliance Global Group Inc., whose subsidiaries include Megaworld Corporation (real estate), Emperador Distillers, Inc. (liquor), and Golden Arches Development Corporation (the local franchisee of McDonald's).
Born in Quanzhou, Fujian, China, Tan later made his way to Manila where he founded Megaworld and built it from the ground up. The self-made tycoon has an estimated net worth of $2.3 billion, and is currently the 10th richest person in the Philippines, according to Forbes magazine. Today his son Kevin has begun to take on more leadership roles, but Andrew Tan himself still plays an active role within the organization.
Anthony Tantoco Huang
As the president of the SSI Group, Inc., Anthony "Anton" Huang heads the country's leading specialty store retailer, which locally distributes brands such as Lacoste, Zara, and Hermès, to name a few.
The son of Zenaida "Nedy" Tantoco, Huang was born to the Rustia-Tantoco retail family that founded Rustan's. He graduated from the University of Asia and the Pacific with a degree in humanities in 1993. Today SSI is the home of many of the world's most luxurious and well-known clothing brands, bringing to Filipinos more sophisticated and stylish apparel and accessories. In recent years, the SSI group has gone beyond retail and entered the food business with the American burger chain Shake Shack.
ADVERTISEMENT - CONTINUE READING BELOW
Ben Chan
Ben Chan has been dressing Filipinos for 35 years. He started by selling t-shirts at SM Department Store in Makati City. Today his flagship brand Bench has grown to become one of the country's largest clothing brands and retailers.
The son of Chan Lib and See Ying who established Liwayway Marketing Company, Chan comes from a family of serial entrepreneurs (his brother is Oishi's Carlos Chan). Chan's company Suyen Corporation, which has interests in apparel, cosmetics, and real estate, has also grown its food business, with brands such as Maisen, St. Marc Cafe, Pablo, Paul Boulangerie, and Bench Cafe.
Zenaida "Nedy" Tantoco
ADVERTISEMENT - CONTINUE READING BELOW
Zenaida "Nedy" Tantoco is the chair and CEO of Rustan's Commercial Corporation and Stores Specialists, Inc., which owns multi-brand stores Rustan's and Adora, as well as monobrand international stores in the Philippines including Hermès, Prada, and Burberry, to name a few.
The daughter of Bienvenido Tantoco Sr. and Glicera Rustia-Tantoco, Nedy Tantoco started working behind the department store's claim counter during her summer breaks when she was younger. Today, she continues her parents' vision for Rustan's and remains at the helm of the company as it charts a new course amidst many different challenges.
Paulo Campos
Tech investor and entrepreneur Paulo Campos is the founding managing general partner at Kaya Founders. The early-stage investment firm was founded in 2021 to fund promising early-stage startups in the Philippines and Southeast Asia, providing them with the right tools, mentorship, and connections to survive and thrive in an environment famously hostile to founders. Campos also helped get Zalora Philippines off the ground as co-founder and CEO of the pioneering fashion e-commerce company. If you're a startup founder with a great idea, connecting with people like Campos might just be the best thing you can do to bring those ideas to life.
ADVERTISEMENT - CONTINUE READING BELOW
Steven Tan
Steven Tan is the president of Shopping Center Management Corporation, the mall management company of retail giant SM. As head of operations for both the Philippines and China, he was instrumental in getting SM Mall of Asia, one of the world's biggest shopping malls, off the ground in 2006, as well as SM Aura Premier in Bonifacio Global City in 2013 and nearly every other mall in SM's portfolio. Tan graduated from the Paris School of Management with a master's degree in Business Administration. Afterward, he began a career in hospitality management in Taipei and Shanghai. Today you'll have Tan (as well as the Sy family) to thank when you find yourself inside an SM mall.
Danilo Concepcion
ADVERTISEMENT - CONTINUE READING BELOW
Danilo Concepcion is the 21st president of the University of the Philippines. His administration has often used the word malasakit as a sort-of battle cry as it focused on issues like improving the institution's financial aid system, management of public resources, and academic freedom.
Concepcion, former associate dean of the UP College of Law, became president of the UP System during a tumultuous period of academic, economic, and political transition. Even now he is faced with a looming budget cut to the tune of P22.295 billion.
But even in trying times, Concepcion has proven that he will always advocate for the welfare of students and the nation. At no time was this more evident than when the Department of National Defense pulled out of its accord with UP that essentially restricted military and police operations within the university. Concepcion made clear in no uncertain terms whose side he was on, and this he looks to further stress as he enters the last year of his six-year term.
Fr. Roberto C. Yap, S.J
ADVERTISEMENT - CONTINUE READING BELOW
A trained economist, Fr Roberto Yap SJ is best known by Ateneo alumni as "Father Bobby." He entered the Society of Jesus in 1982 and has never looked back.
Father Bobby is the 31st and current president of Ateneo De Manila University. He's an alumnus himself, graduating cum laude from the university in 1980. He went on to study in institutions like the John F. Kennedy School of Government of Harvard University and the University College London, where he earned his doctorate degree in economics.
In the past, Yap also served as president of Xavier University – Ateneo de Cagayan and was the provincial treasurer of the Jesuit Philippine Province. He is also a member of the Board of Trustees of Ateneo de Davao University, Ateneo de Manila University, and Ateneo de Zamboanga University.
Lucio Tan
As the founder and chairman of the LT Group, Lucio Tan (a.k.a. El Kapitan) has an estimated net worth of $2.1 billion and holds significant interests in various sectors—from sin products (tobacco and spirits), travel and tourism (the country's flag carrier), banking, property development, among many others.
ADVERTISEMENT - CONTINUE READING BELOW
The 88-year-old self-made business mogul was born in Fujian, China, and was raised in Cebu. His family was not well off, with Tan mopping floors of a tobacco factory to pay for his education. He later learned how to cook tobacco and move his products in the market, allowing him to establish his business empire and diversify into a spectrum of different industries. Despite many challenges over the years, he remains involved in his businesses and is one of the most recognizable industry leaders in the country today.
Manuel Villar Jr.
We're pretty sure that everyone still knows his campaign jingle when he ran for President in 2010. Although his rags-to-riches story wasn't enough to win Manny Villar the highest office in the land, things just might have worked out for the best. Today, he is the country's richest person according to the most recent rankings of Forbes magazine, which estimates his net worth at P7.4 billion.
ADVERTISEMENT - CONTINUE READING BELOW
A close ally of former President Duterte and current President Bongbong Marcos, Villar's main business capitalizes on the need of Filipinos for housing. He has recently ventured into media after gaining control of the broadcast frequencies previously held by ABS-CBN. His new ALLTV channel has attracted big-name talents and is sure to shake up the local media industry.
Enrique Razon Jr.
A third generation Filipino-Spanish businessman, Razon had it easier than most as his family was already involved in marine cargo handling. But his grit, determination, and business acumen allowed Razon to grow his family's enterprises into one of the largest port operators in the world, with subsidiaries in almost all of the inhabited continents.
With interests in gaming, energy, mining, and gas exploration, Razon is also big in philanthropy, having assisted different administrations in various social projects, including the acquisition of COVID-19 vaccines.
Maria Ressa
ADVERTISEMENT - CONTINUE READING BELOW
A seasoned journalist who has made it her mission to seek out truth and uncover lies, Ressa has spent decades championing the right of Filipinos to access useful, relevant, and accurate news and information. Her passion for journalism has earned the ire of many, including some of the most powerful people in the country.
For her doggedness and dedication to the most basic tenets of journalism through the news agency that she founded (Rappler), Ressa has been honored with countless awards and citations all over the world, including the biggest one of them all: the Nobel Peace Prize. Unfortunately, that has also led her to being charged with numerous criminal cases. She has even been arrested and almost jailed on a few occasions. Despite the challenges, Ressa remains a stalwart of a free and responsible press and is the most vocal proponent of her own rallying cry: Courage On.
Karen Davila
ADVERTISEMENT - CONTINUE READING BELOW
Karen Davila has been a prominent fixture in Philippine broadcast journalism for years. Known for her commanding voice and way of questioning sources that sometimes lead to admissions of wrongdoing, her interviews have gone viral all over the internet on many occasions. She has been the recipient of countless awards, including the prestigious Ten Outstanding Young Men and The Outstanding Women in the Nation's Service, among many others.
Apart from her brand of journalism, Davila also has a YouTube channel that features lifestyle content, which has so far attracted over 93 million views as of early September 2022. She only joined the video platform in September 2020.
Felipe L. Gozon
Felipe L. Gozon, or simply FLG, currently sits as chairman and chief executive officer of GMA Network Inc., the country's leading broadcast network. Regularly appearing on Forbes' list of richest people in the country, he is one-third of the company's biggest shareholders (alongside the Jimenez and Duavit families), although it is Gozon who has steered the company since the early 2000s and turned it into the powerful and profitable media giant that it is today.
ADVERTISEMENT - CONTINUE READING BELOW
Aside from his stint in broadcasting, Gozon was also an aviation lawyer and used to be part of the Philippine Air Negotiating Panel that helped negotiate for air traffic rights to boost travel in the country. Today GMA is the undisputed leader in local broadcast media, and has set the standard for other other media organizations to follow.
Vicente Del Rosario Jr.
Boss Vic, as he is called in the entertainment industry, founded Viva Group, an entertainment company that has interests in talent management, events production, digital publishing, radio broadcasting, and film production. Most recently, his company has ventured into the streaming business via Viva Max, whose content often features sexy and risqué titles that have launched a new generation of talents into stardom.
Having been in the business for decades, Del Rosario is known to be the "man behind the careers" of some of the biggest names in Philippine entertainment, including Vice Ganda, Sarah Geronimo, Sharon Cuneta, James Reid, Nadine Lustre, and a whole galaxy of stars.
ADVERTISEMENT - CONTINUE READING BELOW
Ramon Ang
Down-to-earth and often extremely informal—he even calls reporters "Ate," "Kuya," "Pogi," or "Ganda"—Ramon Ang is undoubtedly one of the most high-profile and prolific Filipino businessmen. RSA, as he is called in business circles, runs San Miguel Corp. (SMC), one of the country's oldest and most diversified conglomerates, as its president and vice chairman.
The 68-year-old is a licensed pilot and used to head Philippine Airlines, until fellow tycoon Lucio Tan bought him out in 2014. Now, apart from food and beverages (its iconic beer included), his SMC has interests in infrastructure development, airport management, construction, power, finance, transportation, real estate, and others. With an estimated personal net worth of $2.5 billion, Ang spearheaded one of the company's biggest projects yet—the $14 billion New Manila International Airport in Bulacan.
Manuel V. Pangilinan
ADVERTISEMENT - CONTINUE READING BELOW
There are many businessmen who are also somewhat superstars in their own right, but few are probably as well-known as Manny Pangilinan, thanks to his affinity and genuine love for sports, especially basketball. MVP, as he is referred to by most people, manages First Pacific Co. Ltd., an investment management and holding company based in Hong Kong whose flagship companies in the Philippines include telco titan PLDT and infrastructure conglomerate Metro Pacific Investments Corp. (MPIC). The conglomerate has interests in Meralco, Maynilad, LRT-1, NLEX, CAVITEX, CALAX, CCLEX, and several hospitals, among many others.
MVP is a known patron of sports, having been raised in a family that loves basketball. He now owns three PBA teams and founded the Samahang Basketbol ng Pilipinas (SBP).
Tessie Sy-Coson
After her father died in 2019, TSC, as she is called in business circles, assumed power as the so-called Sy-blings' matriarch. She holds several management positions in many of SM Investments Corp.'s companies, including chairmanship at BDO, the largest Philippine bank in terms of total assets. TSC has also been named by several international media titles, including Forbes and Fortune magazines, as one of the most influential and powerful women not just in the Philippines, but in the world.
ADVERTISEMENT - CONTINUE READING BELOW
With the entire SM conglomerate's interests in shopping malls, property development, banking, tourism and hospitality, and many others, it's no stretch to say that TSC and the Sy family's enterprises have become a constant presence and are now deeply embedded in nearly every Filipino's way of life.
Tony Tan Caktiong
Without a doubt, Tony Tan Caktiong is an icon in Filipino F&B. His Jollibee, which he founded as an ice cream parlor in the late 1970s, has become a household name for many Filipinos (and even foreigners!), establishing a huge brand love that it could probably leverage for decades to come.
But Jollibee is just the tip of the iceberg for Tan Caktiong. Jollibee Foods Corp., which now has nearly 6,000 outlets across several different brands worldwide, has been on a shopping spree over the last few years, acquiring foreign brands such as Coffee Bean and Tea Leaf, Tim Ho Wan, Yoshinoya, Smashburger, and many others. The company is making good on its promise to become one of the top five food companies in the world.
ADVERTISEMENT - CONTINUE READING BELOW
Edgar "Injap" Sia II
A native of Iloilo City, Edgar "Injap" Sia dropped out of college to start Mang Inasal, a popular barbecue chicken chain that threatened the dominance of Jollibee in the QSR market. After opening 338 branches in just seven years, he was eventually persuaded to sell his controlling stake in the enterprise to Jollibee Foods Corp (JFC) in 2012.
With fresh capital, Sia then established DoubleDragon Properties Corp. a real estate development company that is a partnership with JFC's Tony Tan Caktiong. As of 2022, Sia's estimated net worth is $330 million, enough to land him a place in Forbes' 50 Richest Filipinos list. Part of a new generation of self-made tycoons, Sia serves as an inspiration to many of his countrymen who see entrepreneurship as a way out of poverty.
Alfredo S. Panlilio
ADVERTISEMENT - CONTINUE READING BELOW
Charismatic, soft-spoken, and decisive, Panlilio is currently the president of the largest integrated telecommunications company in the Philippines, PLDT. He helped steer the company off the "woods" and planted seeds that sprouted as "green shoots of recovery." Aside from his business sense, Panlilio is also a sports advocate, sitting as the president of the MVP Sports Foundation and is part of committees for international football, basketball, and the Olympics in the country.
---
Profiles written by the Esquire Philippines Team
Art by Warren Espejo
Project supervised by Mark Austria