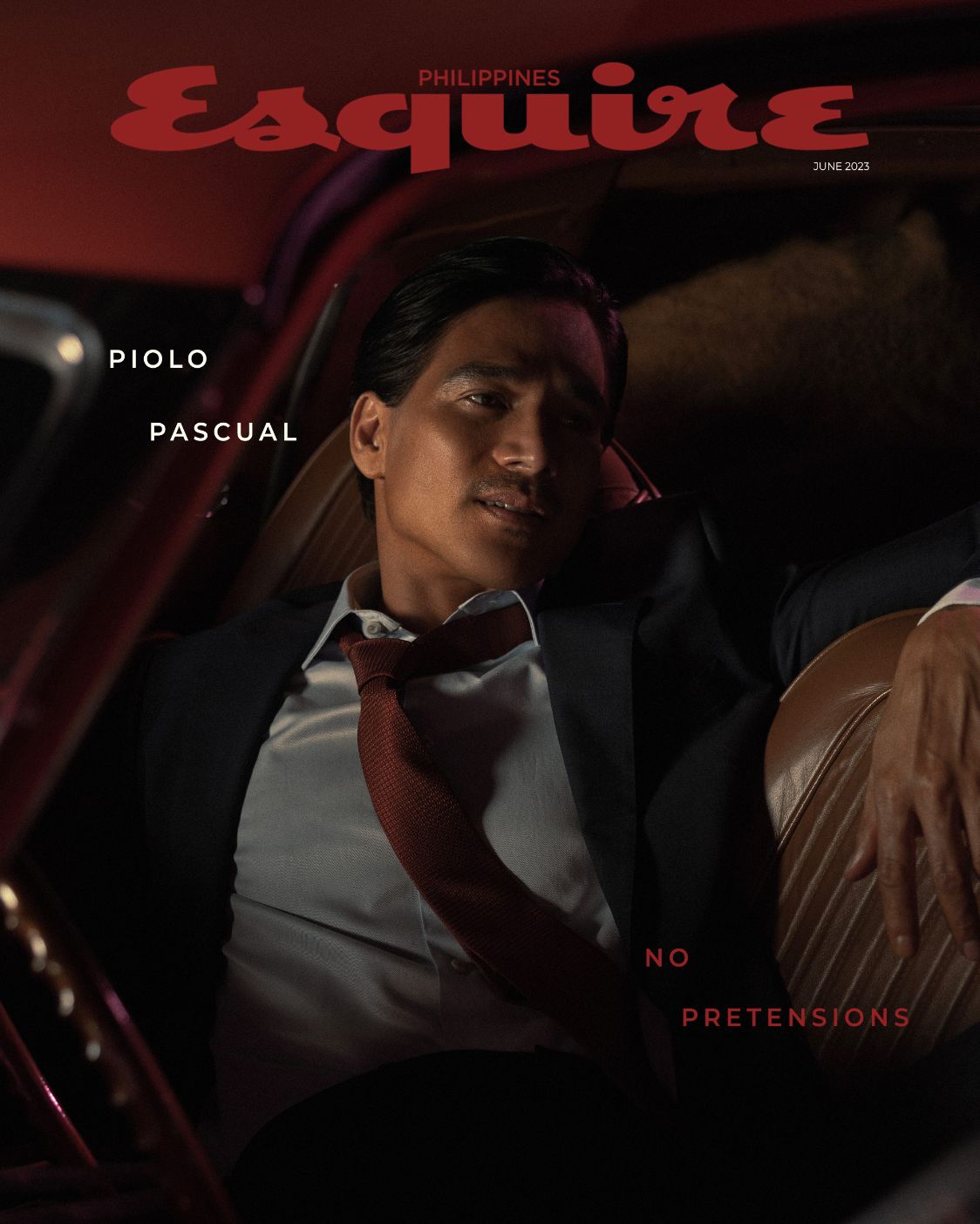 Piolo Pascual is singing god knows what from a makeshift dressing room atop a loft at this racing-themed cafe in Alabang. So that's what Ibarra is going to sound like. He's dressed in a white shirt, slacks, and decent leather dress shoes, an assistant and a stylist clinging to his side. He's a busy, busy man who acts like he's been here before and that's because he has.
Close to three decades in the limelight does that to you, I suppose. It's the day of the shoot and everyone here is in the presence of the Pascual mythos. There is no camera he hasn't seen before, no scene he hasn't yet unraveled, and this day should be no different. A legend is as a legend does. The mythology, indeed, matches the eye test.
Think back to the first time you ever heard about the name Piolo Pascual. This was right before the fascination of his stardom became a national pastime. Before people were arguing for him as the Philippines' closest thing to a Brad Pitt. There was a time when we simply knew him as just a gorgeous man. And he was. He still is. Papa P makes sense on a visceral level as a celebrity because he was a bona fide pretty boy who felt distinctly Filipino somehow. There was a crisp, golden, brown everyday-man sexiness to the guy you just couldn't ignore. The mole on the left side of his face might have something to do with it.
ADVERTISEMENT - CONTINUE READING BELOW
"I always say, 'I hope this [role] will bring out another side of me as a performer. I want to be able to at least just do roles or choose the roles that I know would benefit cinema."
It wasn't just that, of course. There was always something more. After his days as a bit player in the '90s, a decade dominated by the Rico Yans, Marvin Agustins, and Diether Ocampos of the world, Pascual would come to own the 2000s for that ineffable charm. The 5'10" macho frame came with it, too. Maybe you remember his early entry into the celebrity zeitgeist with the Hunks. This was when he, Carlos Agassi, Diether Ocampo, Jericho Rosales, and Bernard Palanca, among others, were taking their shirts off on ASAP, to the delight of our neighbors, sisters, aunties, and mothers.