Butch Dalisay didn't always set out to be an award-winning writer and Literature professor. As a student who topped the entrance exam for Philippine Science High School, his first dream was to become an engineer.

However, his grades quickly reflected where his true strengths lay: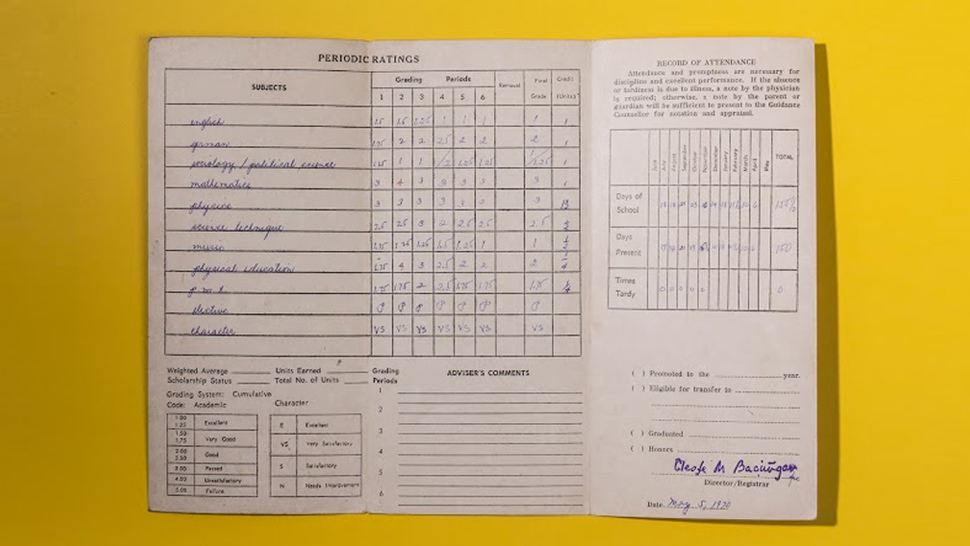 Given that he was getting 1s in English and 3s in Math and Physics, he shifted to English and Creative Writing in college. As we all know, he then went on to become one of the most prolific Filipino authors, with 35 books and 16 Palanca Awards to his name.

But his love for the sciences has never left him, and he says that these two "competing sides" of him manifest themselves in his digital and analogue collections. While he's well known for collecting fountain pens and antiquarian books, he has an extensive collection of Macbooks, Palm Pilots, and Blackberries too.
ADVERTISEMENT - CONTINUE READING BELOW
Here, he presents items from his collection that represent his twin passions, as well as the story of his life.
The Sciences
Dalisay was the first person in the Philippines to own a Macbook Air, and was chairman of the Philippine Macintosh Users Group (PhilMUG) in 1995. "So I'm a Mac freak, in other words. And that side of me will really want to keep up to date with the technology, simply because I'm curious," he says. "I'm too old to go after these things for the bragging rights or status. I mean there's some of that but it's really not just to be the first, but because I'm curious to see what it's like and it's a way of cheating time."
One of his favorite possessions is an iPhone 2G which still turns on. "Imagine, we have a 10-year-old battery here and it still works. So I'm fascinated by these things. It's hacked so you see a snowflake instead of an apple [when it starts up]. Between my iPhone X and the iPhone 2G, that's 10 years of Apple right there. And I have all the other phones in between at home."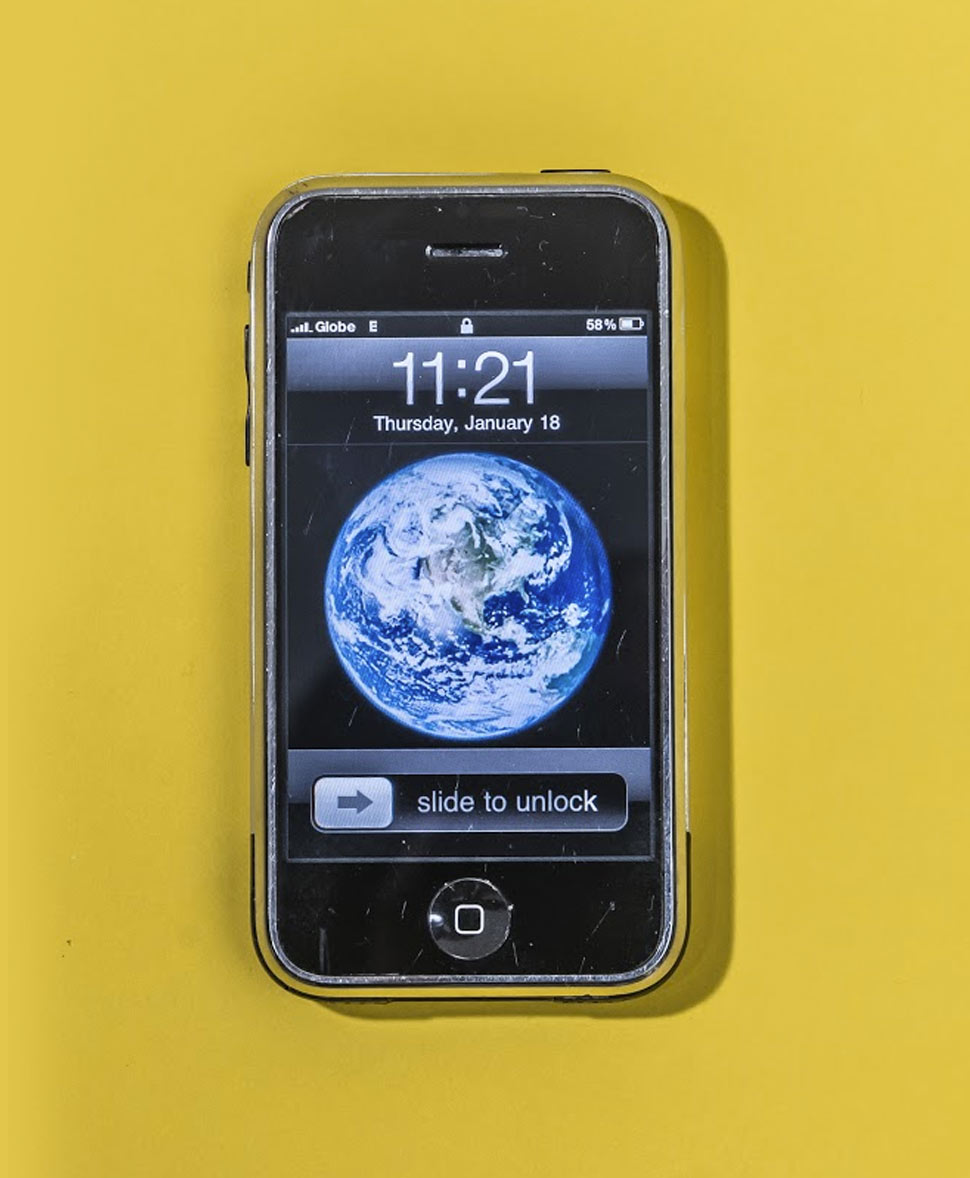 CONTINUE READING BELOW
Recommended Videos
His love for Apple products began in the mid-80s, when he started graduate school in the United States. "Macintosh had just come out but I was too poor to afford a Macintosh then. So when I finally made some money I began buying them up," he says. "I used to take them apart and upgrade them myself. This is my geeky side, which contrasts with my analogue side, which likes antiques and old things. I actually met Steve Jobs in 2006 when I covered Macworld for the Philippine Star."
The next thing he shows us is a Leica rangefinder. "I actually have an older Leica but this is a digital Leica camera which says something about my long passion for photography, but in a casual way. Like many people I got crazy over cameras and lenses a long time ago—I used to print my own photographs back in the '70s."
"But this was a camera that I used to carry a lot on my trips until the iPhone came along and made most of these things superfluous," Dalisay continues. "Because picture quality is a lot better now on the iPhone than even this Leica. And it's a lot faster and you can do a lot of instant editing on the iPhone."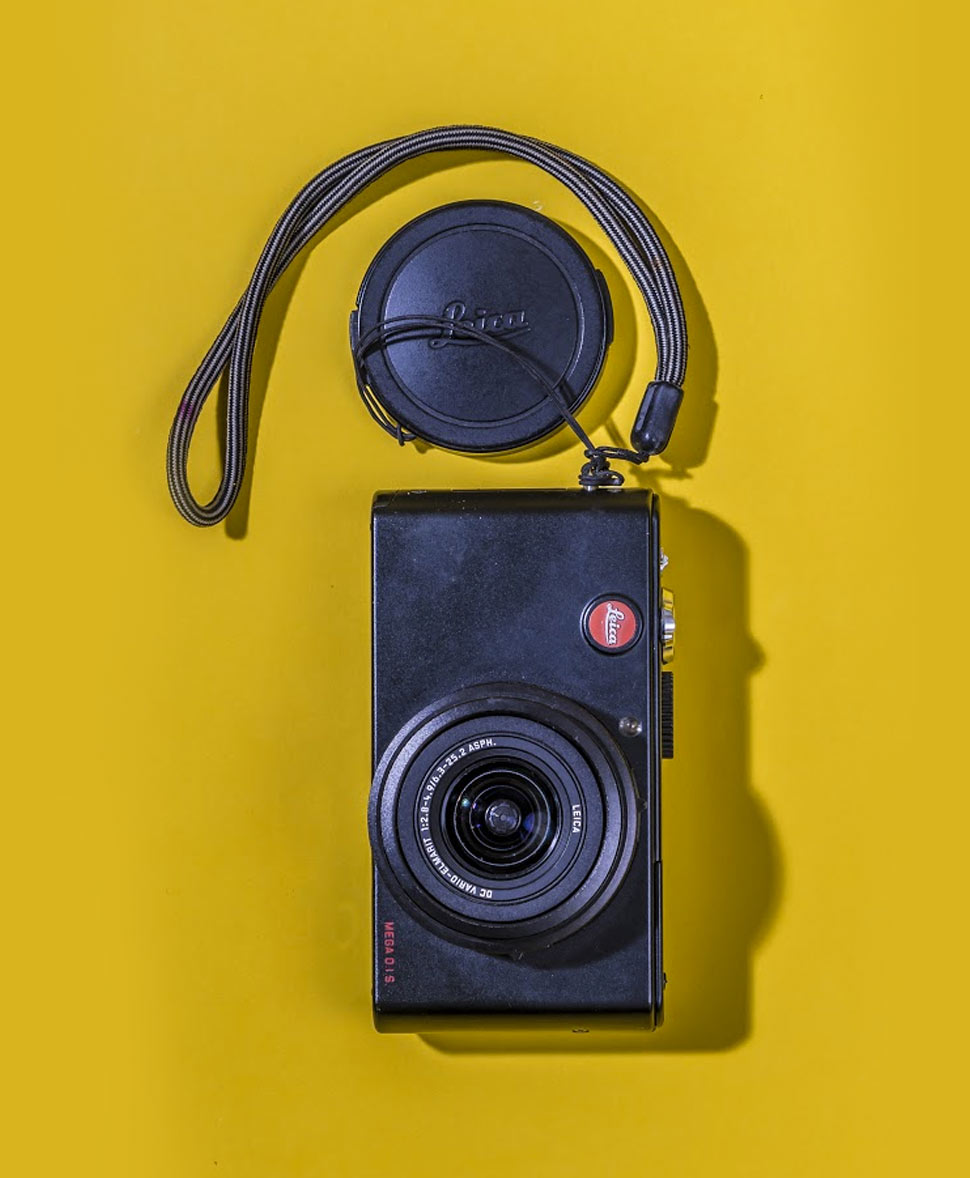 ADVERTISEMENT - CONTINUE READING BELOW

While this Leica isn't exactly vintage, he keeps it because one day it will be. He also has a PocketBell pager and a Motorola flip phone. "Both digital and analogue are always together, always kind of reinforcing each other because in the future there will be some kind of museum—in fact, there already is—for all of these by-now old digital things," he explains. "Gusto kong mapreserve itong mga 'to para yung mga bata, makita nila na hindi naman ganoong naging kadali o kaganda yung mga gamit, pero may pinagdaanan din na kasaysayan iyon."
Literature and Art
As for analogue, Dalisay shows us his oldest find yet—a banned book from 1551, which he found in OLX of all places. Its title is a mouthful: An abridgement of the notable Worke of Polidore Vergile conteinyng the devisers and first finders out as well of Artes, Ministeries, feactes & civil ordinaunces, as of Rites, and Ceremonies, commo[n]ly vsed in the churche: and the original beginnyng of the same.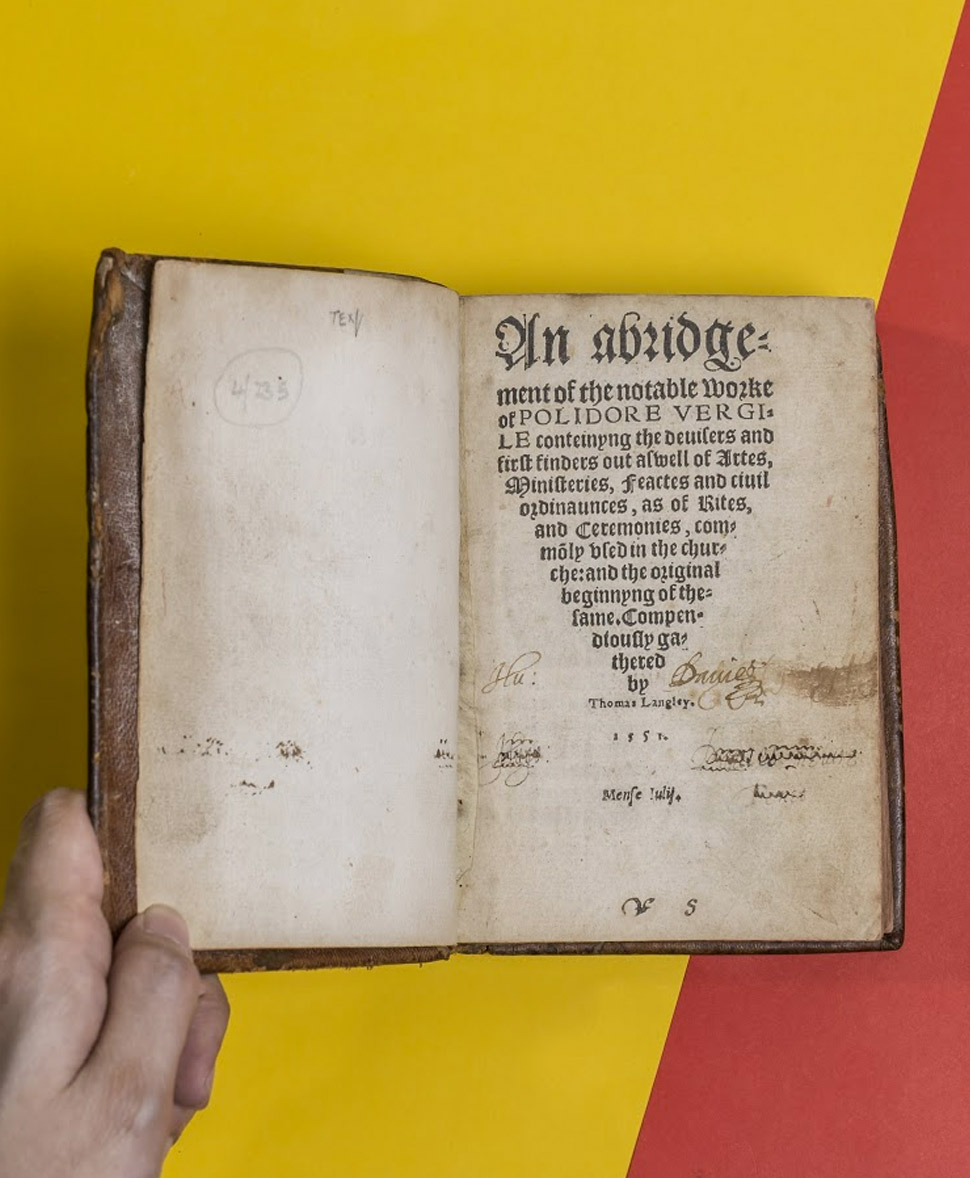 ADVERTISEMENT - CONTINUE READING BELOW
Dalisay explains that it was censored by the Vatican because it expressed views that were critical of the Catholic Church. "What's nice about it is that there are annotations. Whoever owned this actually wrote on it, see? A guy named Hugh Davies. I've been trying to trace him, but unsuccessfully so far," he says.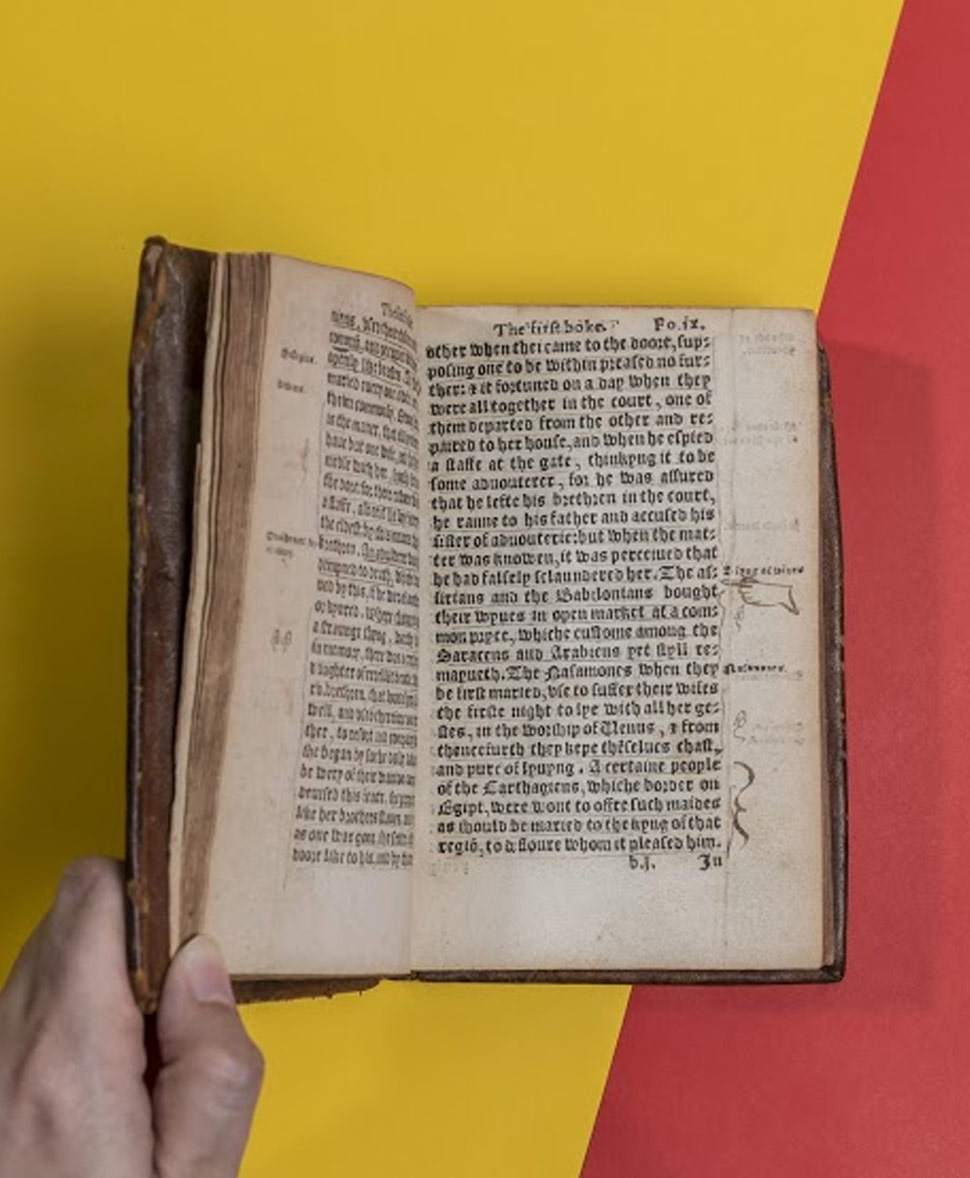 Dalisay also has an impressive collection of magazines and newsletters from the 1700s onwards. Perhaps the most eye-catching one is this October 6, 1900 edition of Judge, with caricature of Emilio Aguinaldo that bears a striking resemblance to President Duterte. Ironically, the words "WE WANT NO CHANGE" are printed across the top.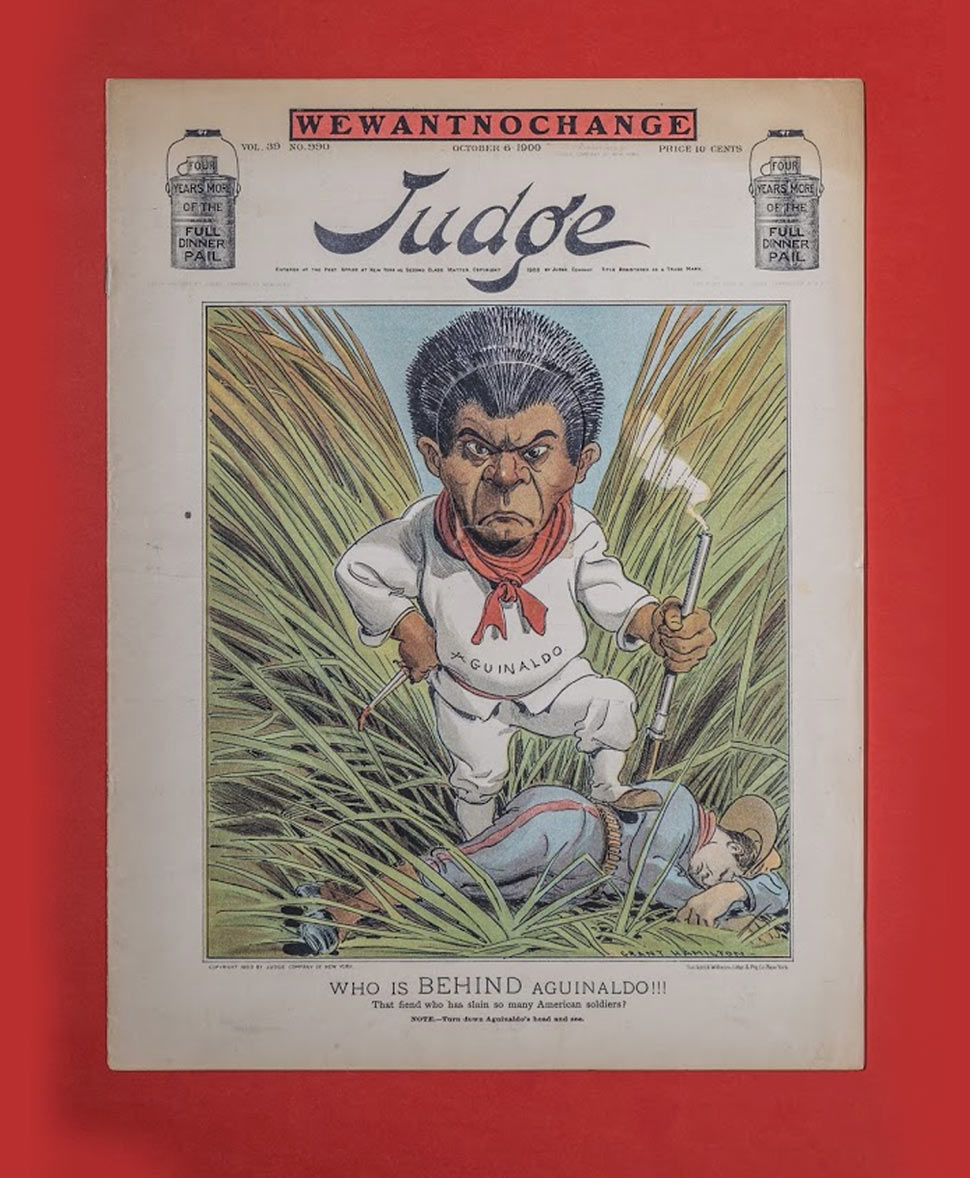 ADVERTISEMENT - CONTINUE READING BELOW
"This looks like it was printed yesterday," Dalisay says. "You'd be surprised at what people preserve and how well-preserved they are considering that they're hundreds of years old."
His copy of the Illustrated London News from February 4, 1860—which contains an article on Taal Volcano—is in even better condition. Its crisp white pages have yet to turn yellow. Dalisay says what most people don't know is that old books and newspapers are made of much stronger stuff than today's paperbacks and broadsheets.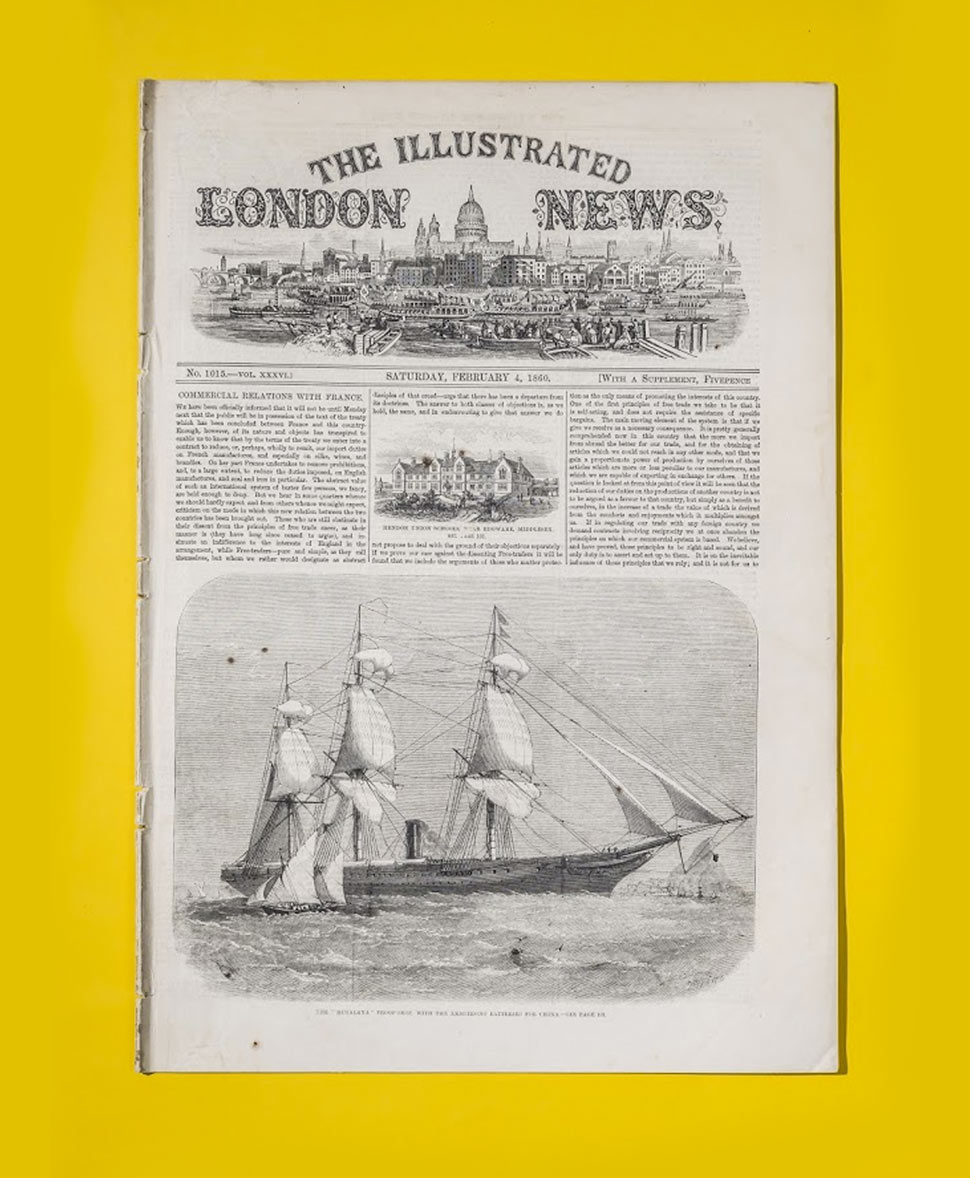 "Hold this," he tells me. "Makapal siya at matibay. Ang ginagawa ng mga marami, pinagcucut nila ito, binebenta nila yung engravings separately. Tingnan mo ang talas ng engraving and printing niyan. Ang liit nga lang ng font size. Kaya mas suwerte ako na nabili ko yung buong diyaryo. Isipin mo ang mahal-mahal ng mga ito, nabili ko ito mga P1,000 lang."
ADVERTISEMENT - CONTINUE READING BELOW
Holding a newspaper that's over hundred years older than you are—let alone a book that's nearly 500 years old—is an incredibly surreal experience. While most people would probably keep these treasures locked up in a glass case, Dalisay regularly takes them out of their mylar coverings and shows them to his students.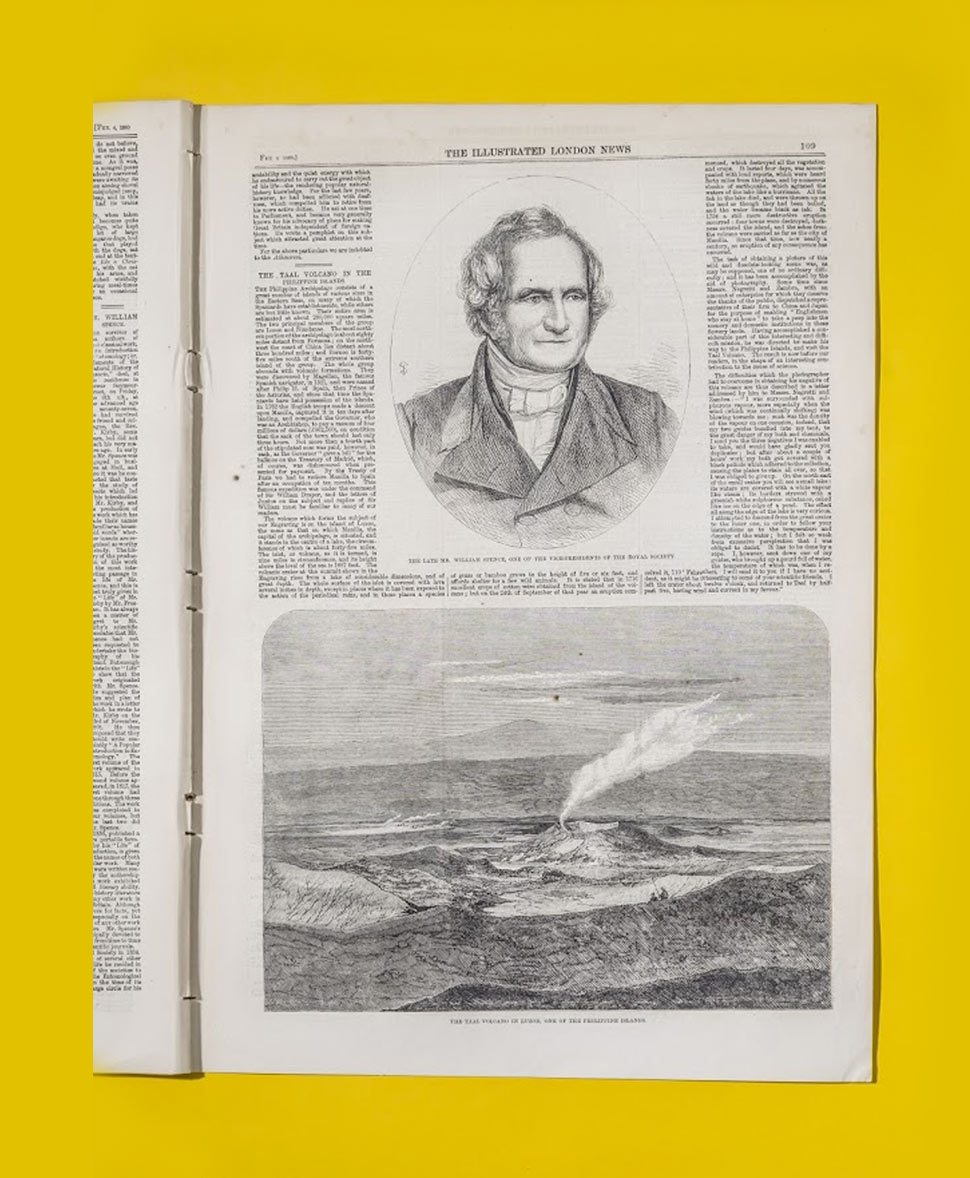 "I didn't collect these things just to put them away in corners. The point is to enjoy whatever you collect and to collect not just for the purpose of hoarding, but also to share them with others," he explains. "I bring these magazines and books to my classes and I actually have my students hold them because I want them to appreciate the material reality of literature."

"So I tell them, 'This is what people were reading in Shakespeare's time.' In fact, Shakespeare hadn't even been born when this particular book was printed," he continues. "But those magazines from the 1770s, this is what they were reading for pleasure and education."
ADVERTISEMENT - CONTINUE READING BELOW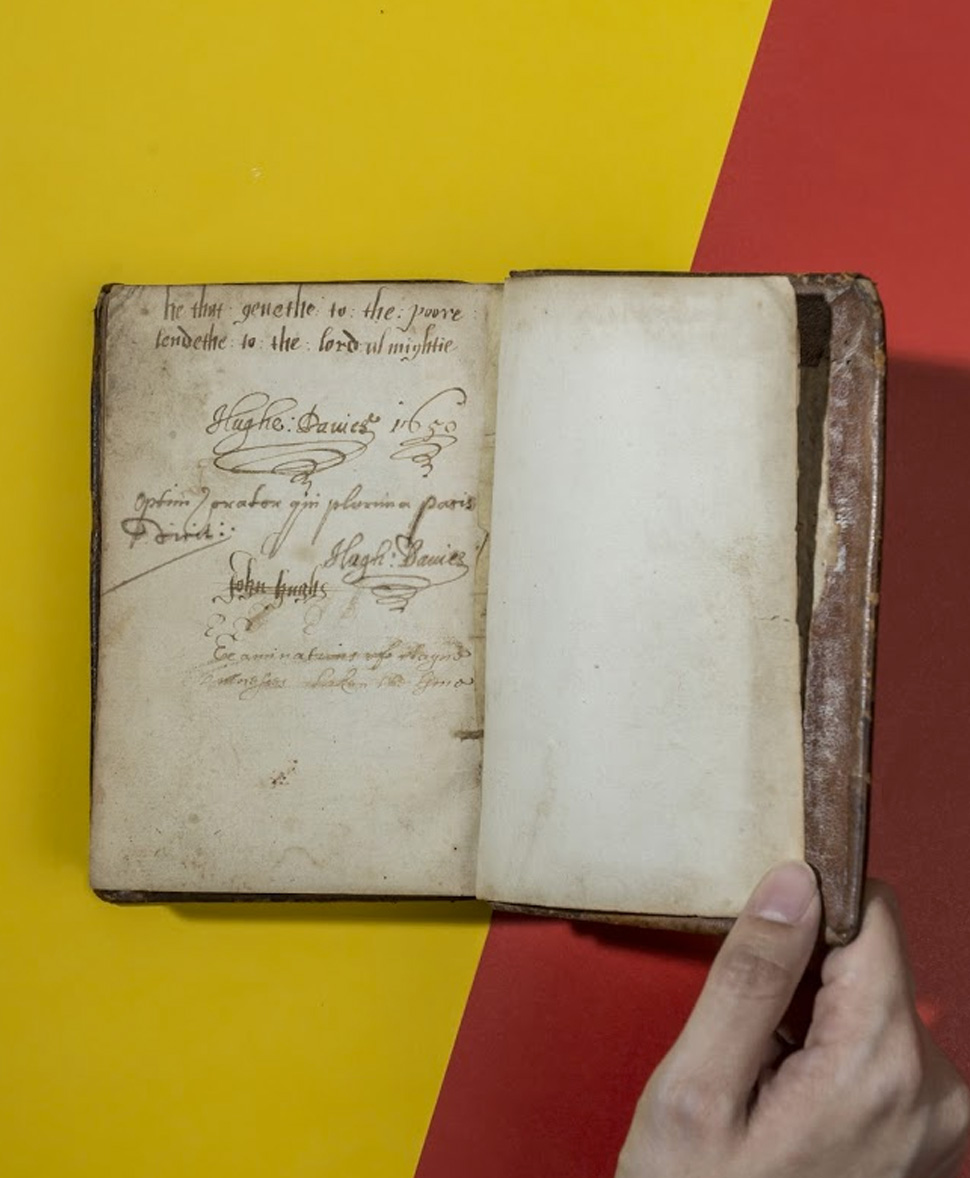 Dalisay enjoys collecting anything related to the Philippines, including foreign papers with news items about our country. He gets most of them on eBay, and has a few magazines and journals featuring the work of Jose Garcia Villa, Carlos Bulosan, and Manuel Arguilla. He also makes a point of getting books signed by their authors.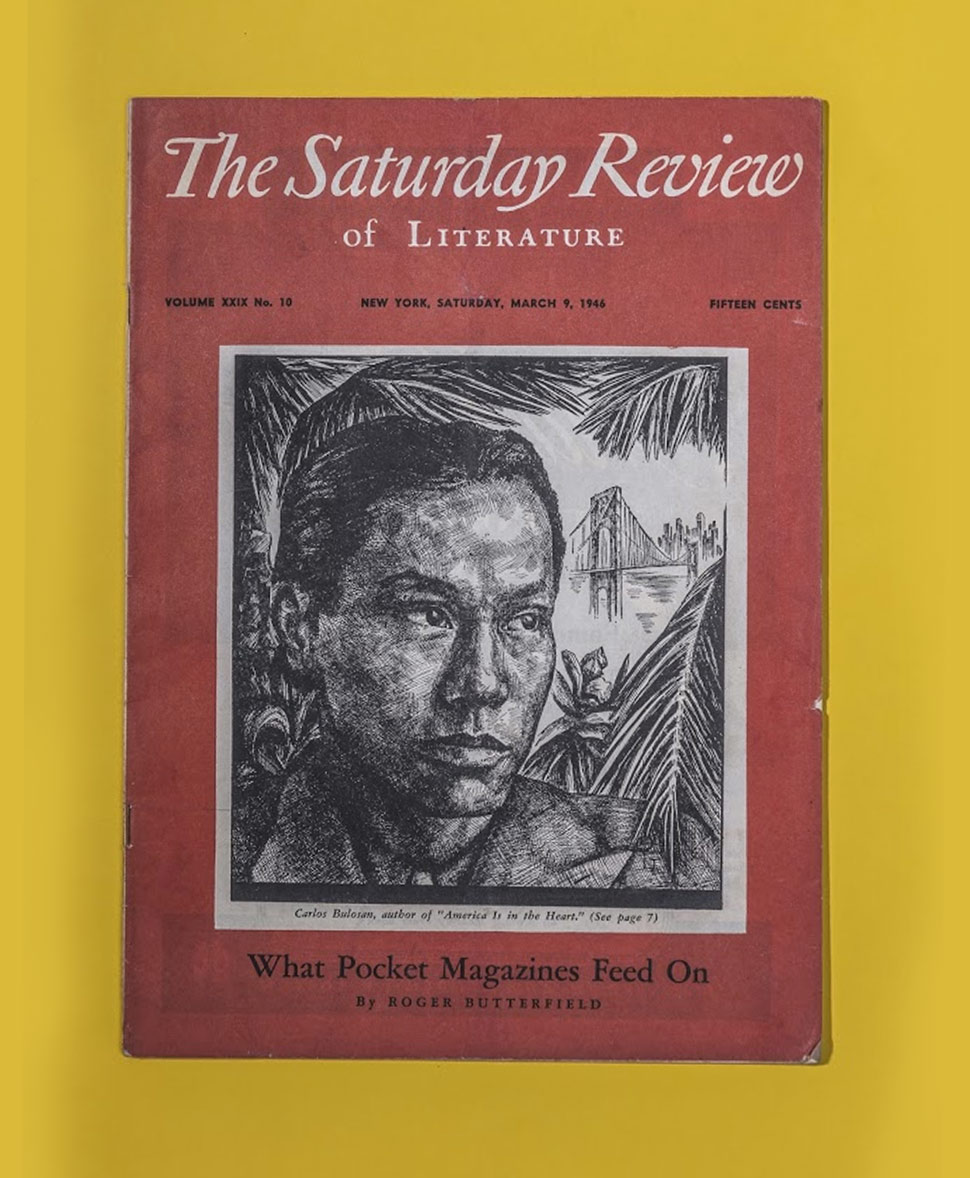 ADVERTISEMENT - CONTINUE READING BELOW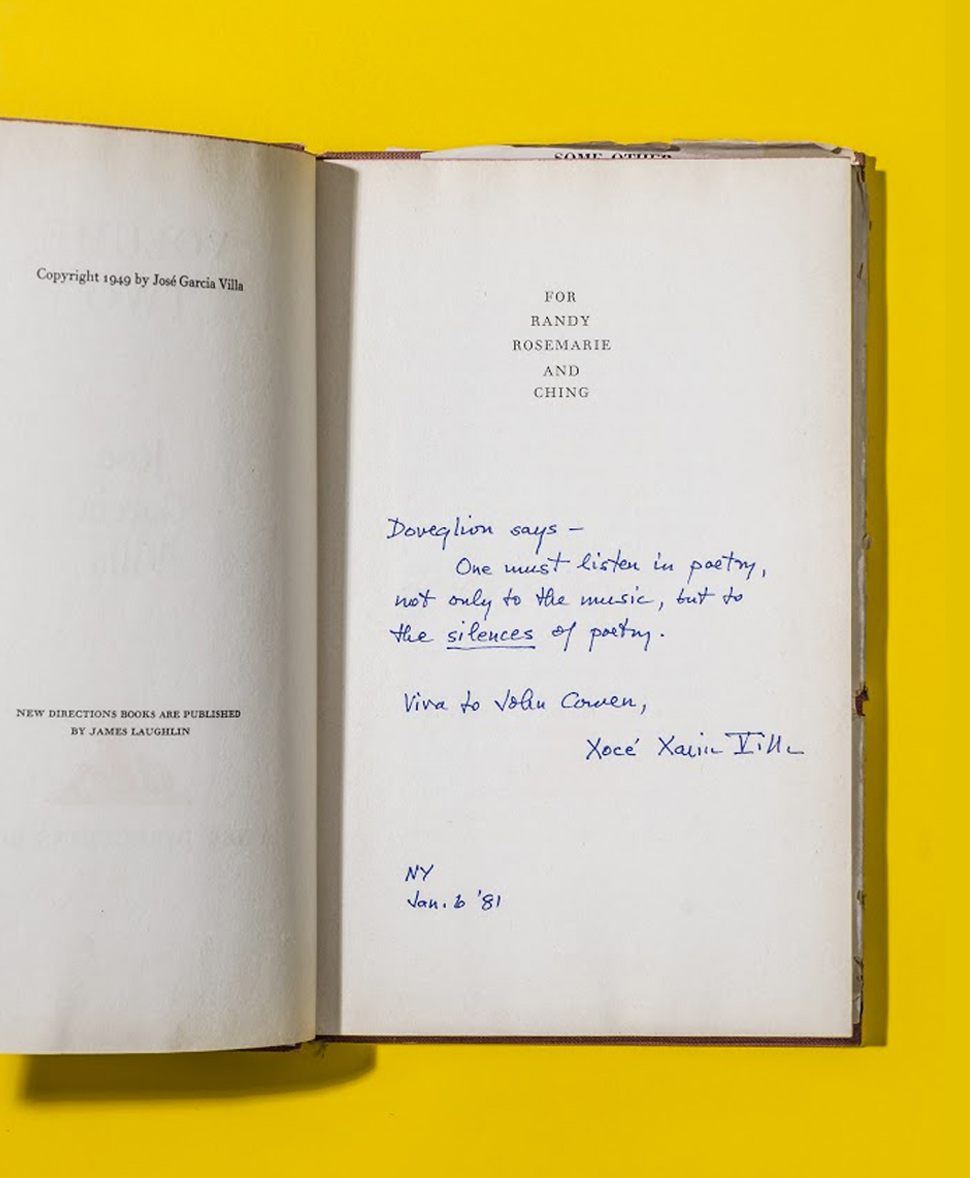 He bought this copy of The Gentleman's Magazine hoping it would contain some news of the Philippines. After all, it dates back to brief period during which the country was occupied by the British. While it doesn't contain any local references, it's still a pretty impressive find.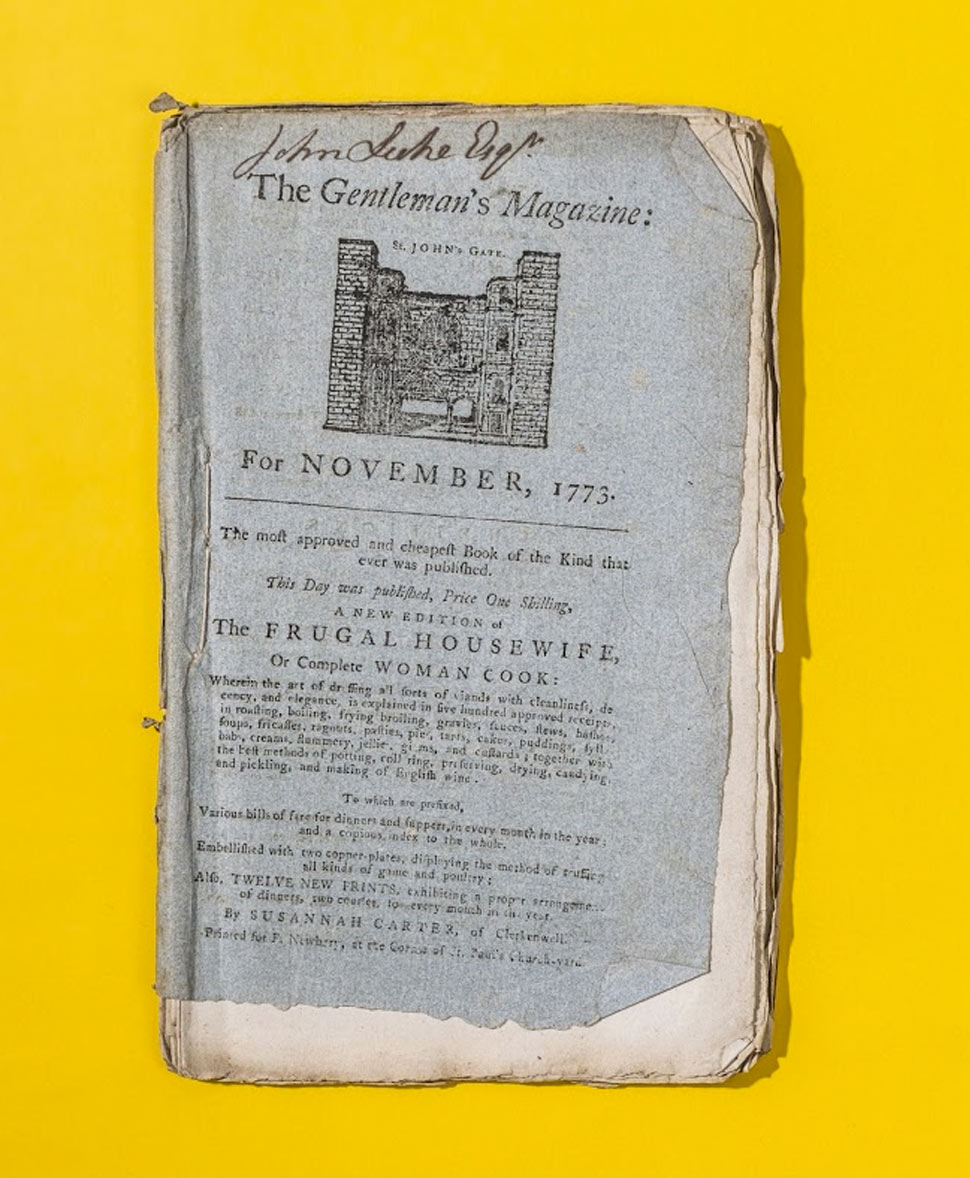 ADVERTISEMENT - CONTINUE READING BELOW
"Gentleman's Magazine was the very first publication in the world to call itself a magazine, so this is historic," Dalisay says. "This is what the American colonists read. It's from 1773, just before the Revolution. So when I sit with my English Literature students, I want them to be able to hold this. Even in America or in the UK, I'm sure there are very few undergraduates who ever saw this. So in the Philippines, we have this because I collect junk. And I share it with people."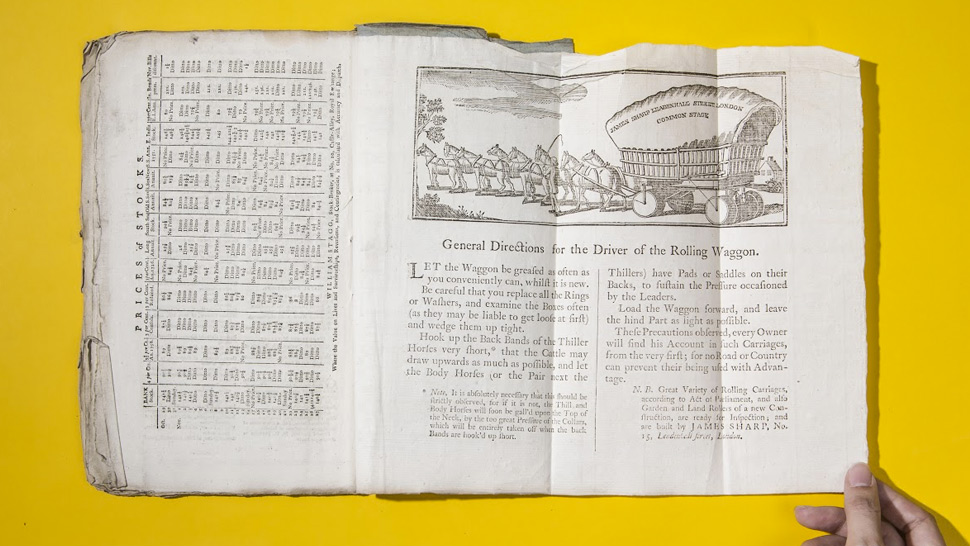 Dalisay also enjoys collecting antique coins and watches. He shows us a "dos mundos" coin from 1771, which he found in his hometown of Romblon. "Romblon was like a pirate's haven so this is one of those things that turned up in the course of that inter-island trade or piracy."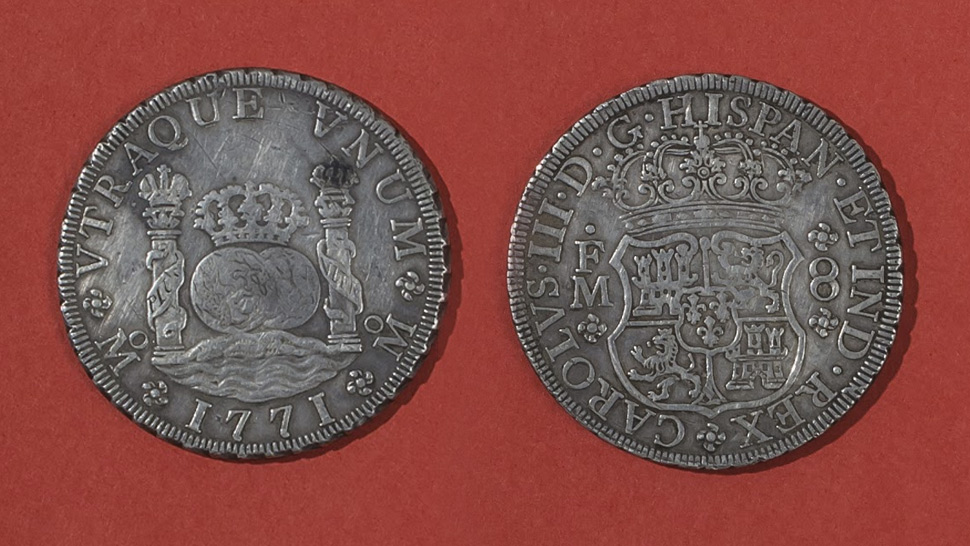 ADVERTISEMENT - CONTINUE READING BELOW
All throughout the interview, his pocket watch ticks steadily in the background. "This is actually not that old—maybe this is about 1925," he says as he picks it up. "But this is what's known as a railroad watch, because they had to keep exact time. Remember, pre-digital days, if you had two trains on the same line and one of them had to move to the left, all of them had to be timed precisely. So they had a system, I suppose also using the telegraph, whereby each watch was set precisely to the same second by the stationmaster. And that's why they called this the Railway Special. This is the kind of watch that was so reliable it could do the job."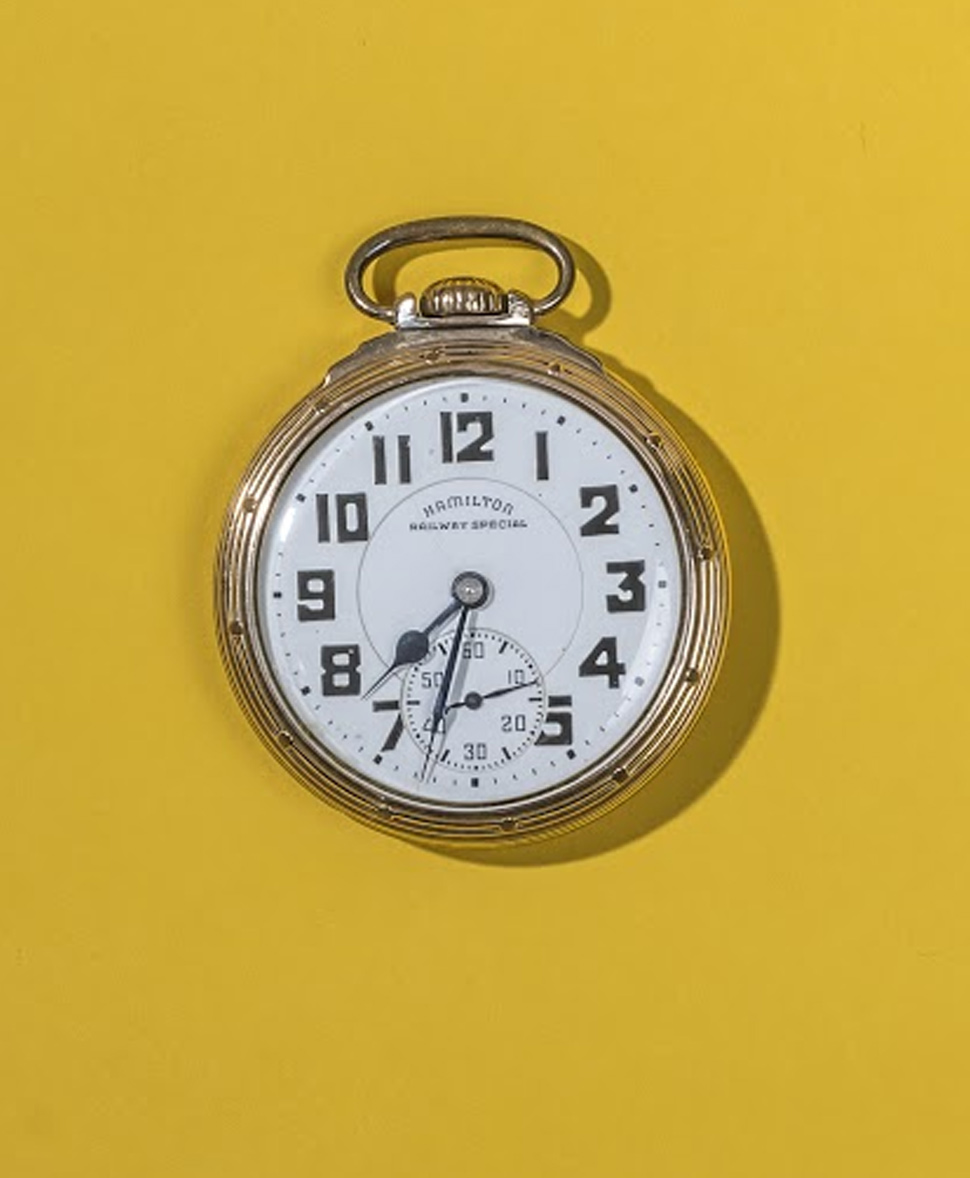 The next item he presents us with a blue floral notebook. It isn't something you'd expect Butch Dalisay to have, but it arguably has just as much historical significance as the rest. "Now this looks like a girly thing, but it was my prison diary," he says. "I was imprisoned in 1973. I was still a few weeks short of turning 19. And I kept a diary for a while, for a few weeks, and I was lucky to keep it. I was actually in prison for seven months. And that's an important part of my story because it became the basis for Killing Time in a Warm Place."
ADVERTISEMENT - CONTINUE READING BELOW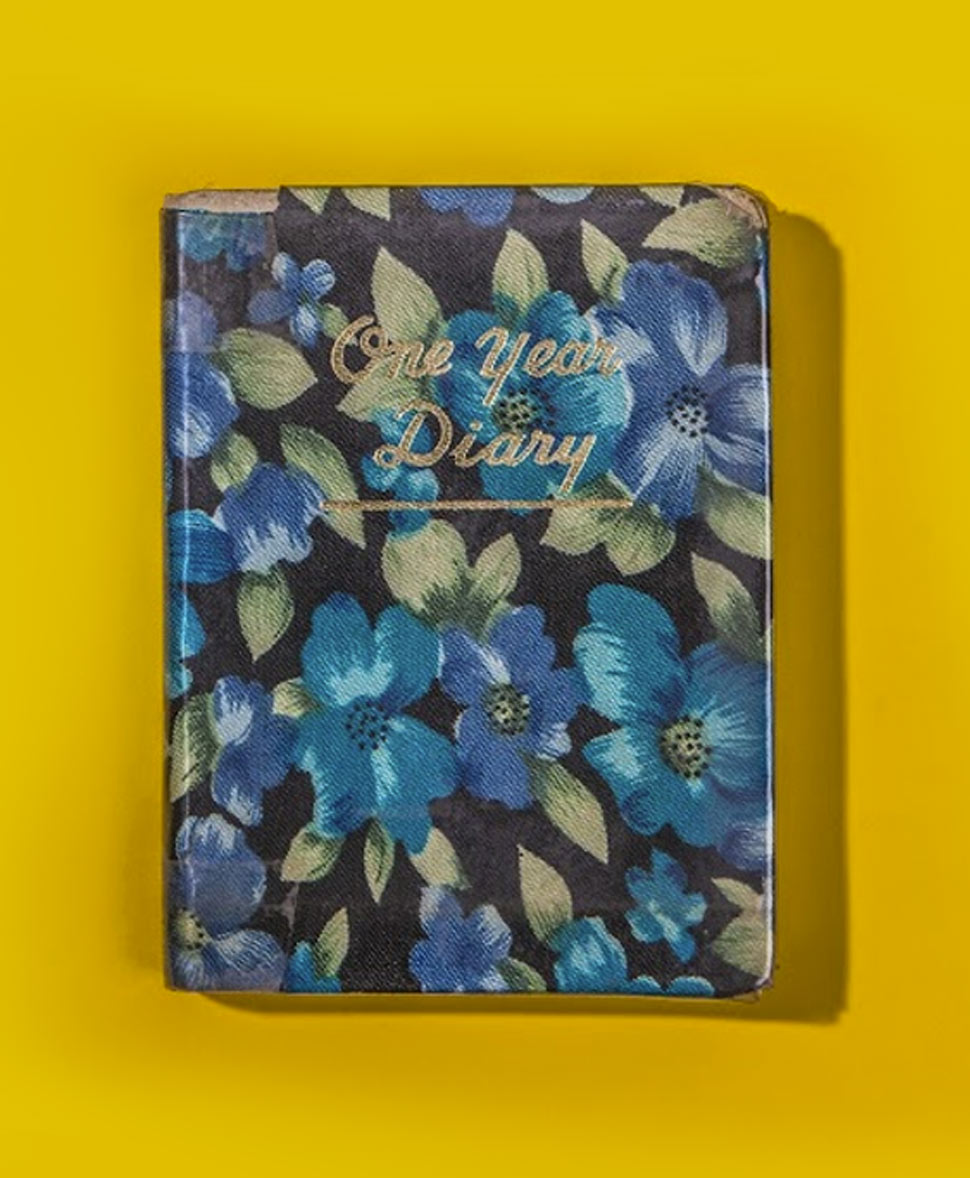 In a time when historical revisionism runs rampant, diaries like Dalisay's are precious relics that attest to the truth of what happened during the Marcos regime. We can only hope that years from how, his diary will be as well-preserved as his antique magazines.
"[All of these items] pretty much describe my interests in my life. This is the political side, which is never really gone. I'm still tweeting when I can, although I have to be careful because I'm a UP official now. But that's why I look forward to retirement, so I can be more myself," Dalisay adds.
Of course, no discussion of Dalisay's collections is complete without including his fountain pens. "An interest in the arts and sciences. This is what brings me back to pens, because I've always seen my pens as the marriage of art and engineering. The filling systems, the way they take in ink, the way they're constructed, the way they're designed. Some of them can be very, very high tech. But you can see again both the artist and the engineer at work in a typical high-quality fountain pen."
ADVERTISEMENT - CONTINUE READING BELOW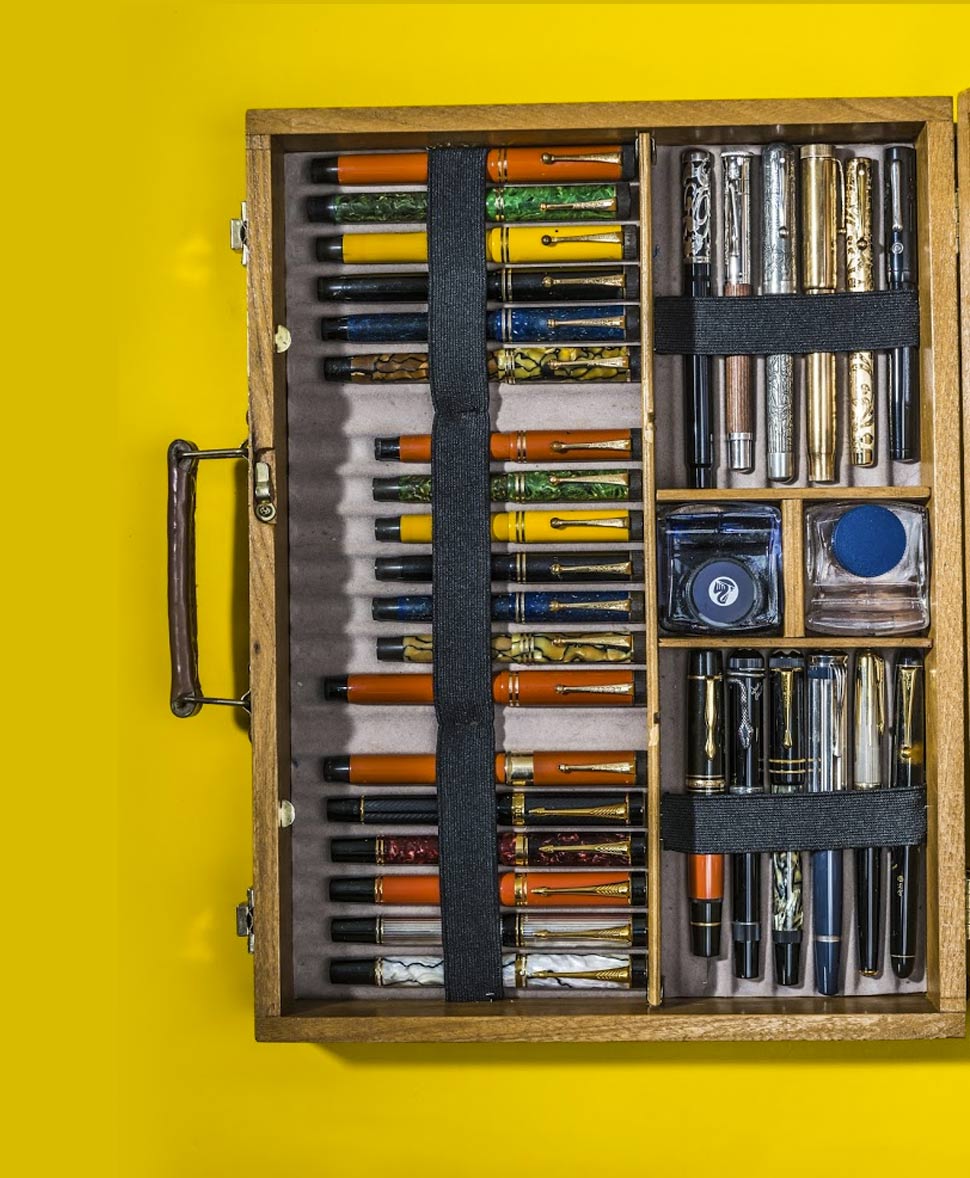 His favorite pen is a Montblanc Writers Edition Agatha Christie pen. Its most eye-catching feature is a silver snake, which winds around the cap and serves as a clip. "I've been using this every day for the past five years. I like it because it writes these big, bold strokes. When I tell people the cost of this pen, they fall off their chairs because it's like a month's salary. So using a pen like this is like driving a Rolls Royce to a 7-11."
"But I figure, I'm 64 and if I can't do this now, when am I going to do that? When am I going to have that kind of fun? If I lose it, then I lose it. We lose a lot of things, but the important thing is to enjoy them while you can," he continues.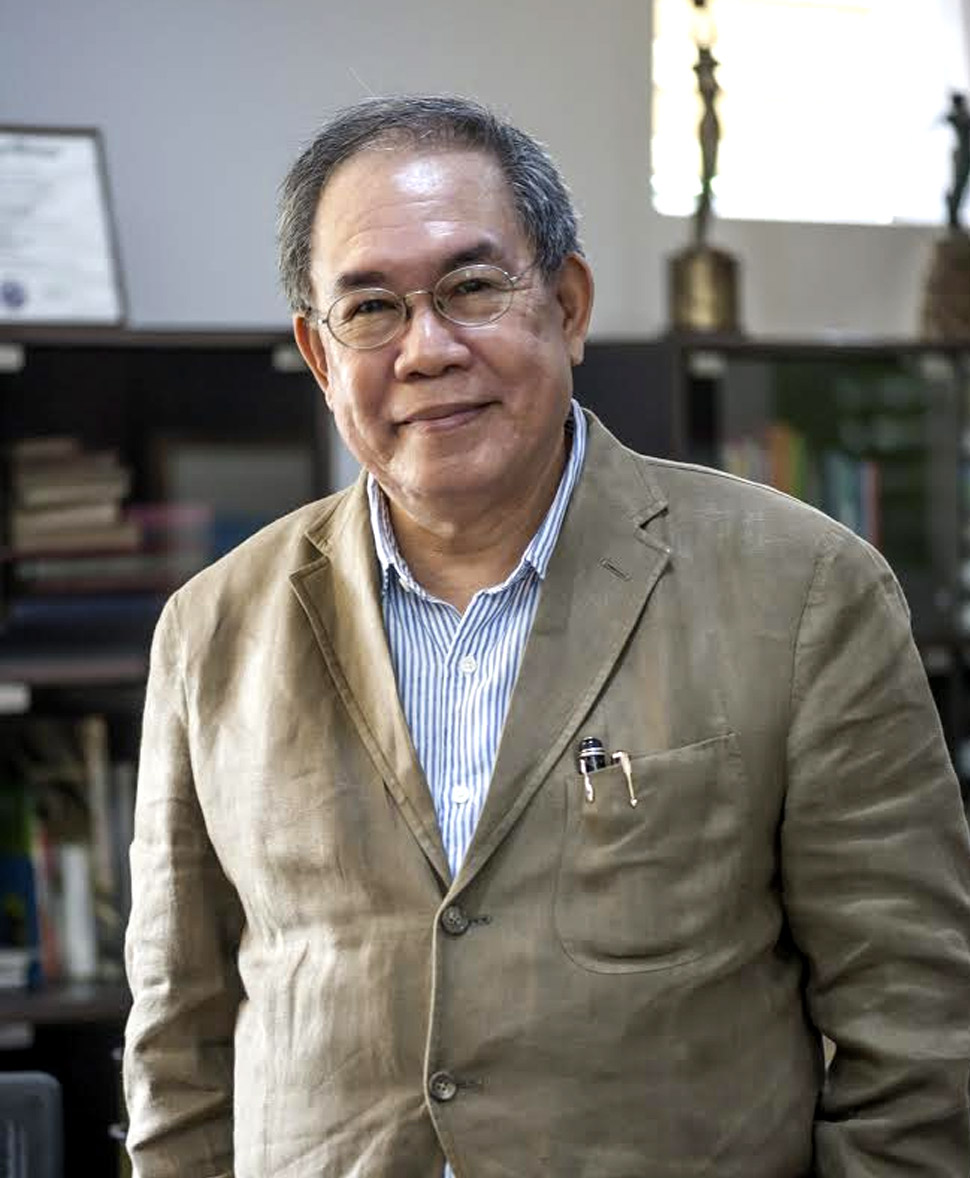 ADVERTISEMENT - CONTINUE READING BELOW
In fact, for someone who collects all kinds of things, Dalisay shows a remarkable sense of detachment towards his things. "That's where my pleasure lies, not really in the owning because all of these will go. The older I get, the more acutely aware I am that I'm just a kind of steward of these things. I hold them for now but all these books and papers, they'll go to UP. My daughter also likes these things, but I've already told her to just pick out the best and sell the rest. But in the meanwhile, I'm going to have fun with these things and I'll play with them and I use them," he says.
"This is what keeps me interested in things: preserving them as a kind of private museum to art and literature and the literary life and the artist's life. It's like I want to tell people, 'You know, these are important. These are actually people who lived.'"