Robert Suntay was readying a presentation he was about to give to Waldorf students. "It could be a very depressing talk," he noted. He was basing it off the documentaries An Inconvenient Sequel, Chasing Coral, and A Plastic Ocean, all which portend tragedy for the environment if we don't act on it now.
Images of collapsing glaciers, withering coral, and dead seabirds stuffed with plastic detritus would make even the most apathetic SUV-driving carnivore choke back a tear, and that's why movies like these are so compelling. However, viewers also often feel overwhelmed by the gigantic hopelessness of solving the climate crisis or ending plastic pollution, and they need to be given practical solutions. Here is where Suntay's experience as an educator comes in—the former Xavier high school principal does not just give talks on how you need to change your behavior, but also instigates plans-of-action that directly address the issues at a local, sustainable level.
I mentioned that my eco-bricks were piling up under my bathroom sink, and Suntay offered to take them off my hands and bring them to Anilao, where the locals strengthen them with cement and use them to build structures (ICYMI, eco-bricks are plastic bottles filled with plastic trash). Anilao—a common misnomer for the larger area that refers to the town of Mabini, Batangas as well as the island of Tingloy, where most of the dive sites are found—is the locus of Suntay's conservation efforts because of its contiguity with the Verde Island Passage, the so-called "center of the center" of the world's marine biodiversity.
ADVERTISEMENT - CONTINUE READING BELOW
The Verde Island Passage, or VIP, is a 100-km strait that runs between the islands of Luzon and Mindoro, connecting the Tayabas Bay to the West Philippine Sea. On the surface, the VIP is a busy shipping lane, but just below the surface is a 1.14 million hectare marine ecosystem where whale sharks, sea turtles, and lush coral gardens abound. A few years ago, Suntay, along with some partners, founded the non-profit organization SEA Institute, the acronym standing for science, education, and advocacy. Working with scientists from the La Salle Marine Research Center, the UP Marine Science Institute, the California Academy of Sciences, and Old Dominion University, they develop research-based actionable programs for the coastal communities, empowering them to take care of their reefs.
Anilao is the locus of Suntay's conservation efforts because of its contiguity with the Verde Island Passage, the so-called "center of the center" of the world's marine biodiversity.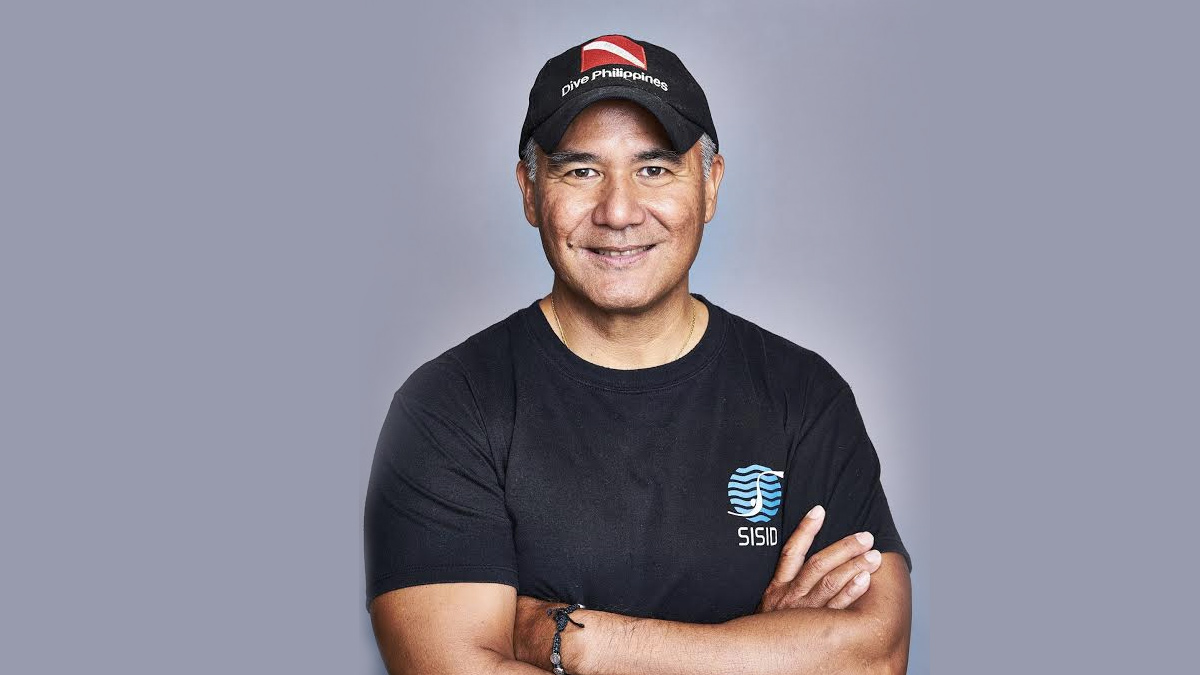 One of the projects is teaching the locals how to freedive in order to monitor the reefs. Partnering with Kapit Sisid, a network of volunteer freedivers, residents of the barangays are trained to act as citizen scientists, using Go Pros with measuring gauges to track the health of the reef. They learn how to identify coral bleaching, crown of thorns infestations, and algal bloom. They are told why it was important for them to protect and preserve their marine resources. "Hardly any of the fishermen, Bantay Dagat or LGU have been underwater. When we showed them videos, they would cry," Suntay says. "But explaining things in a workshop is not enough. They have to get in the water, and once they do, the whole game changes."
CONTINUE READING BELOW
Recommended Videos
No money is made from the reef monitoring project—the workshops are conducted for free and in return the participants are only asked to do a monthly reef check— but Suntay plans to help the communities monetize their new water skills by training them to become proper snorkel guides. The number of non-scuba diving tourists in Anilao has been increasing rapidly, and resorts along the coast can hire these guys to responsibly lead groups of snorkelers so they don't step on the corals, or like, scrawl graffiti on them. "What's important is trying to get these people to see that when they care for the environment, it will take care of them."
Suntay's transition into the world of conservation came organically. His life has been neatly divided into three chunks, he says: the first 20 years in education, both as a teacher and administrator, the next 15 in Carewell, a foundation that provides support for people with cancer (which he founded in honor of his wife, Jackie Fernandez Suntay), and the last five in marine conservation. But he's always been a water person—growing up in the '60s and living along pre-reclamation Roxas Blvd, he and his dad would head to the beach every day. "My earliest memory was of climbing over the breakwater and dangling my feet," he says. "I was skin diving by the time I was six."
It was his late wife who convinced him to try scuba diving in the '90s, and after his first intro dive, Suntay was hooked. "I hadn't gotten into environmental stuff yet, I was just enjoying diving and being a dive master." In 2010, as he was leading a dive group, one of the divers decided to sit it out, and handed his underwater camera to Suntay. It was his first time to shoot underwater, and he's never been without a camera since. "As I continued to film, I became more conscious of the stuff I saw as a diver. I started seeing the trash, the cyanided reefs, the abandoned nets," His dive curiosity turned into concern, and he eventually joined the WWF national advisory council. He also co-founded NUDI, the Network of Underwater Digital Imagers, a group of people who help each other with their photo and video skills, and this morphed into Studio H2O, a production company that has worked on campaigns and videos for the DOT and Philippine Airlines, Nat Geo Wild's Untamed Philippines, and the award-winning documentary On the Brink: Uncharted Waters, about whale shark tourism in Oslob.
ADVERTISEMENT - CONTINUE READING BELOW
Oslob is always a controversial topic, and Suntay says he often gets tarred and feathered for defending Oslob, or at least a regulated version of it. "I'm not a treehugger," he says. "I don't love nature in and of itself, I love nature and animals because of how we live in a balance." He saw for himself how Oslob was transformed from a small nothing town with families living on P20 a day, to a first class municipality with schools, electricity, and a hospital, just several years after some enterprising fisherman saw a whale shark and decided to feed it. "How do you tell them, enough is enough? How do you put the genie back in the bottle?"
The argument somewhat echoes the first world-vs-developing nations debate around fossil fuels. In An Inconvenient Sequel, Al Gore was bearing down on India's decision to ramp up their use of coal-fired plants, urging them to switch to renewable energy instead. "After I've used my coal," India's minister of power replied. "After I've gotten my people jobs. After I've created my infrastructure and highway and roads. When we have the technology. When my people earn $50,000 to $70,000 per capita income, using low-cost fossil fuel-based energy, the way the United States did for 150 years. It's very easy to say now, oh I'm not using coal. I'm only asking for the same carbon space which you utilized." (The only real response to that would have been: Brother, we don't have 150 years, and that's pretty much our fault.)
ADVERTISEMENT - CONTINUE READING BELOW
"I don't love nature in and of itself, I love nature and animals because of how we live in a balance."