TJ Manotoc is the very picture of health. From his cheerful demeanor to his passion for sports, you would never guess that he once battled anxiety and depression. But that dark period of his life played an important role in making him the man he is today, and he's sharing his story to give hope to others who are going through the same thing.
You'd think that as a public figure with a reputation to uphold, Manotoc would be hesitant to reveal his history with depression. After all, while people are more aware of mental health issues these days, the stigma persists—people with depression are often labeled as "crazy", "unstable," and "unemployable."
But it's precisely because of this that Manotoc is breaking his silence—he's using his influence to break the stereotypes surrounding people with mental health conditions. And more than that, he wants to show people that it's possible to overcome depression and live a happy, fulfilling life. Last week, he posted a video that vividly portrays his struggles with depression.
The video reveals the factors that led to his depression: after coming from a Montessori school, he struggled to keep up with Ateneo High School's rigorous standards. "Back in Montessori school, hindi uso yung study habits," he tells Esquire. "'Yung [Ateneo] booklet [read], 'An Ateneo high school student must have 3-4 hours of daily study.' What?! What the hell is this?!"

After almost getting kicked out in his first year, he entered the following semester determined to do better. "I literally shut everything off. No friends, no TV, no basketball, nothing," he says. But the isolation and stress proved to be too much—after two weeks, something in him snapped. He suffered from insomnia and went to class feeling paranoid, scared, and exhausted.
ADVERTISEMENT - CONTINUE READING BELOW
It didn't help that he was going through adolescence without a father figure in his life, and that he was genetically predisposed to depression. All of these factors created a "perfect storm" of emotions that led to his being diagnosed with major depressive disorder at 14 years old.
"I didn't know what to tell my friends. I didn't know what to tell my teachers," Manotoc recalls. "My mom sought a meeting with them and said, 'Please understand him, he's going through anxiety attacks and depression.' They were like, 'What's that?' This was in 1992, they had no idea what it was. So it was so difficult that even my friends didn't understand what I was going through. It was very tough to deal with the stigma back then because it wasn't even a stigma. Now people know what it is and they think it's weird. They think you're baliw. But back then, they're like, 'What is that?'"
The Tipping Point
Manotoc had three or four more depressive episodes throughout high school, but it was during his freshman year at De La Salle University that he had his worst attack. His high school classmates had a reunion, during which he had three big beers and a "depth charge"—a cocktail made by dumping a shot of whiskey in beer, which the recipient has to down in one sitting.
"Normally when you get stupid drunk, you pass out. But apparently sa mga may condition ko, baliktad," Manotoc explains. He couldn't sleep for three days straight. His video depicts him locked up in his room, clutching a Bible and spray-painting red crosses on the walls just to feel safe.
CONTINUE READING BELOW
Recommended Videos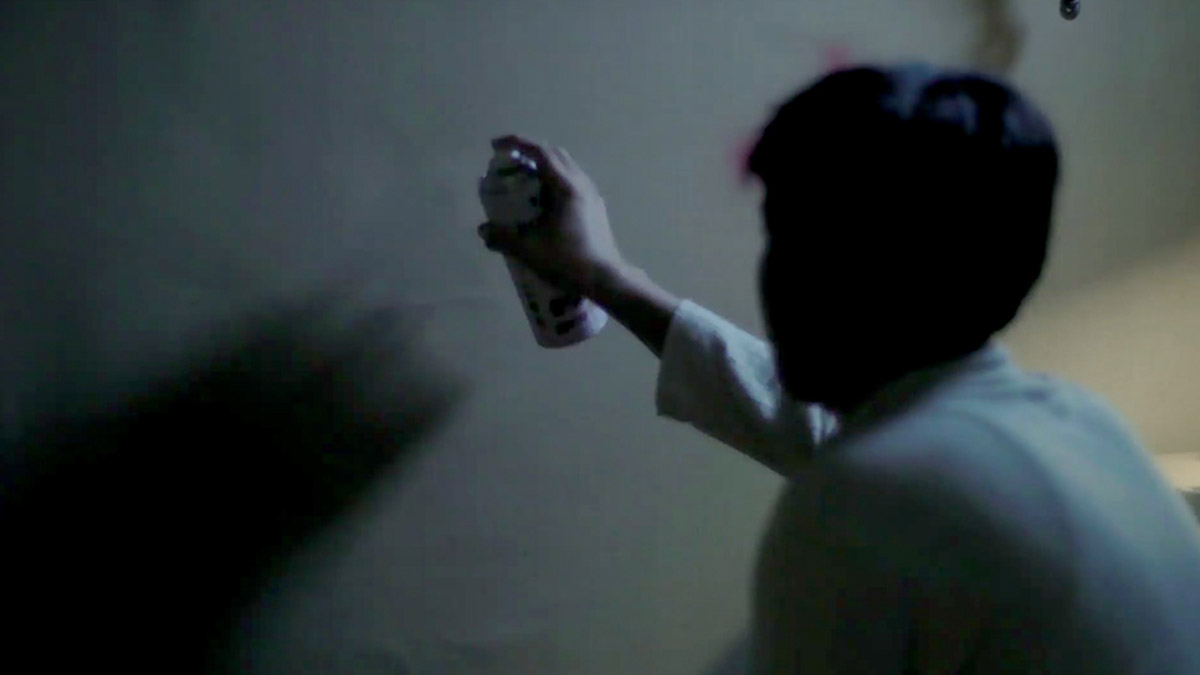 Out of desperation, his mother had him confined in a psychiatric ward for one night. "She called an ambulance with two bouncers and a doctor that was holding a straitjacket," Manotoc recalls.
There was no need for the jacket, since he voluntarily boarded the ambulance. When he got to the hospital, the doctors were baffled. They insisted that he must have taken drugs, and made him take urine tests several times.
"It was such a nightmare to go through that. Imagine I was in a psych ward with people who had worse conditions—people who turned crazy. They were really having serious mental health challenges and I'm just going through anxiety and depression. Why am I here? It was a major struggle, but that was my tipping point," Manotoc says.
Fighting with Hope and Acceptance
He took a leave of absence from school and went to the United States, where tests revealed that his triggers were alcohol and sugar. "I really had to live a very balanced lifestyle with my food and exercise and sleeping pattern," Manotoc says.
ADVERTISEMENT - CONTINUE READING BELOW
After a month, he returned to Manila and spent the rest of the second college trimester playing basketball, whether it was by himself or with his friends in the village. "Basketball was my meditation," he explains. "That was my me-time and I would just play but I'm breathing, I'm alive, that was my escape back then. It's such a big part of it and that's why I wanted to insist that that scene be there [in the video]."
What got him through was his mother's incredible strength and support. She tried everything to make her son better, from crystal healing and acupuncture to seminars and counseling. "If you ask me what's the most memorable thing my mom did back then which was so helpful, it was her presence and her hugs," Manotoc recalls. "The worst panic attacks I had were when she was not home. And I had to wait anxiously for her to come home, wala pang cellphone noon eh. What we had was mobile pager. 'Where are you, where are you, where are you? Come home.'"
"All that pain was a blessing because I am now able to give courage to others who are going through [the same] things and they'll say, 'Look at him, he made it.'"
"And the moment she comes home and gives me a hug, I just magically calm down," he continues. "There are magical healing things about a human hug which I cannot explain but I can attest that it's so, so amazing. It's like a great first-aid kit for an anxiety attack, a hug from a loved one. Without having to say anything—I don't remember what was the best thing she said, but the most important things were the hugs and silence. They were very memorable. They planted the seeds of healing."
ADVERTISEMENT - CONTINUE READING BELOW
There was one more person who had a profound impact on Manotoc—man named Max Ricketts, who offered free counseling sessions at San Antonio, Makati. "The first thing he said to me was you have to accept yourself and you'll be okay from now on."
These were powerful words, especially coming from a man who had been diagnosed with bipolar disorder. Ricketts liked to say he was a vegetable for 20 years, because of the heavy medications he had to take before he was able to "cleanse his life and start a natural method of healing." He was the first person Manotoc had met who was successfully coping with mental illness.
"And he devoted his life to helping others. When I met him I said, 'Look at this guy, he's alive and well. He went through worse than I did and he's okay.' And that really was my peg," Manotoc says.
Ricketts taught him a simple exercise in positive affirmation: Look in the mirror and think "I accept myself" 10 times. Say it out loud ten times, then write it down 10 times. "[He said to] do this 3 times day. That's your mental vitamin. It will go to your subconscious if you repeat and repeat it like you believe it, and it will eventually become true. And I began to realize how powerful that statement was, that I will fight this with hope and acceptance. [This is] what I'm born with, it was triggered by my family situation at the time and the stresses of my school, but I know how to fix it now because I know what it is."
ADVERTISEMENT - CONTINUE READING BELOW
Though he didn't include it in his video, Manotoc says his spirituality helped him as well. "I intentionally didn't want to touch on it too much because I respect people's religions and their different beliefs, but I've thanked Gary Valenciano countless times," he says. "Countless nights I've cried myself to sleep listening to his songs: 'Take Me Out of the Dark,' 'Natutulog Ba Ang Diyos,' that particular album with those particular songs."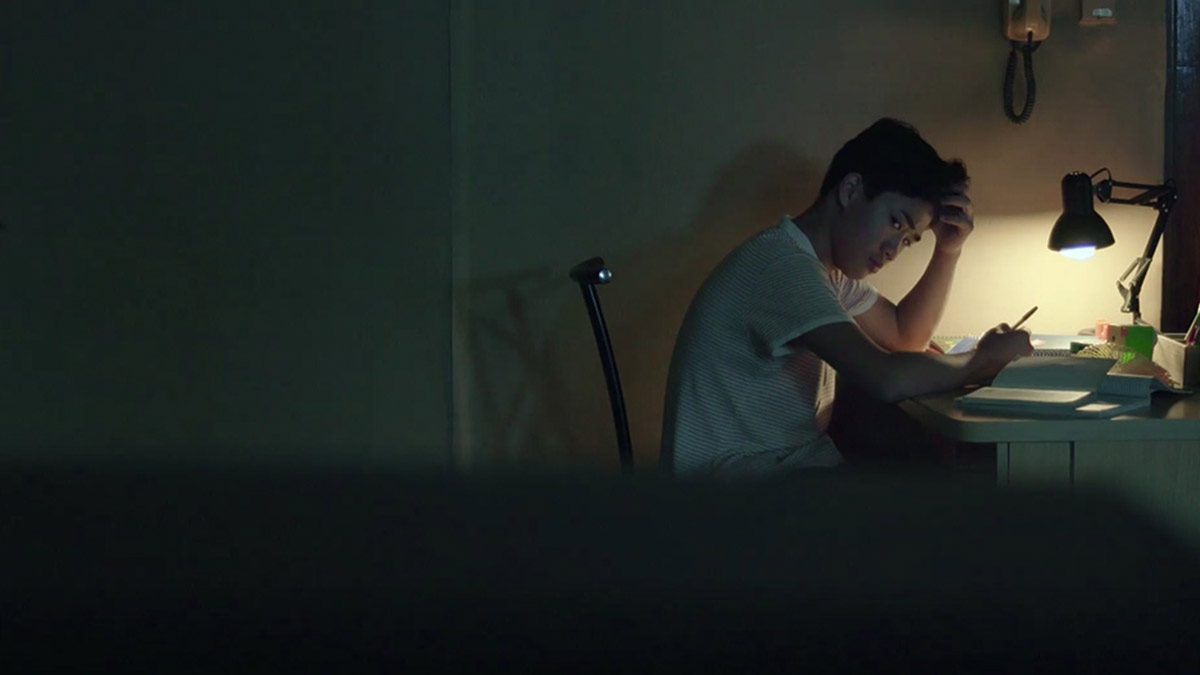 "It's not about being a religious Catholic or Christian. I'm Catholic but it came to a point that it was my mom's spiritual friends who said, 'You're blessed this is happening to you,' and I understood it. Together with Max's teaching me to accept myself, it gave me a weird peace of mind," Manotoc continues. "Kahit magkaroon ako ng anxiety, may insomnia ako, I feel bad, I was just calm. Like I know one day I'll overcome this. I know one day I'll figure this all out and get out of this funk. So yes spirituality had a role [in my recovery]: Understanding my faith, understanding that this is meant to be, that this will make sense in the future."
ADVERTISEMENT - CONTINUE READING BELOW
Manotoc likens accepting his situation to someone who's been thrown in the ocean in the middle of a storm. "If you panic and try to really swim your way out, the likelihood of you drowning is big. But if you just let yourself float in rough waters, just be there, let it pass. That week will pass. You'll have your episode, let it pass and you'll be all right," he says.
Manotoc's experience with depression has given him his characteristic zest for life. "I understood that I have to be stronger and more resilient to stress," he says. "Some people said of me back then that they would describe me as 'Parang wala kang baggage. Ang gaan mong tao.' It's not that you don't care, but I just don't worry. I hardly worry because going back to what I was told by my mom and my friends, everything's happening for a reason."
Coming Full Circle
Today, Manotoc says he went through depression so that he could give hope and encouragement to others. "If I were to be given a magic wand to try and change anything in my past, I would not. All that pain and suffering made me the man I am today," he says. "As weird as it may sound, I even consider that my biggest blessing. All that pain was a blessing because I am now able to give courage to others who are going through things like I went through and they'll say, 'Look at him, he made it.'"
ADVERTISEMENT - CONTINUE READING BELOW
When asked if he feels his struggles with depression led to his success in his career, he heartily agrees. "You're right, if you think about it," he says. "In a weird way it fueled my love for basketball and sports. I never thought of it that way but now that you asked me, yes, I would say that [during] my deepest darkest times of depression, my healing was helped by basketball. Basketball was my first job. I was a coach first in La Salle Greenhills, then I became a sportscaster and I still am after 17 years. The news anchoring and news reporting are other things I added to my career along the way, but sportscasting and love of basketball has been a constant."
By sharing his story, Manotoc demonstrates that depression isn't something to be ashamed of. Neither is it a sign a weakness—if anything, surviving depression can only make you stronger. Being plunged into the depths of despair has made him value happiness.
A good deal of Manotoc's passion for his mental health advocacy seems to stem from being a parent. He's determined to prevent his children from experiencing the same things he did, or to help them get through it if they do.
"We have someone in the family who is going through it at age 13 and my daughter asked me, 'Dad, am I gonna get like that?' And I answered, 'I don't know, there's a chance because we have that in our genes. But I promise you we will do whatever we can to prevent that from happening. Everything I'm learning, everything I'm understanding, primarily it's for you but I'm gonna share it with everybody else I know,'" he says.
ADVERTISEMENT - CONTINUE READING BELOW
Consequently, he's been reading up on the link between depression and the pressures of school, as well as excessive use of social media. His own experience with switching from Montessori to a traditional school has taught him that different children thrive in different environments.
"I had my way in, and I had my way out. It's not gonna be the same way for everybody. Everybody has different circumstances, but we'll give them the options so they'll see what methods will help them and their families."
He's taken the time to find out his kids' learning styles, and has enrolled them all in progressive schools. He encourages them to be open with him, and to engage in physical activities instead of spending all their time online. He tries to strike a balance between protecting them from unnecessary pressure and teaching them how to be resilient to stress.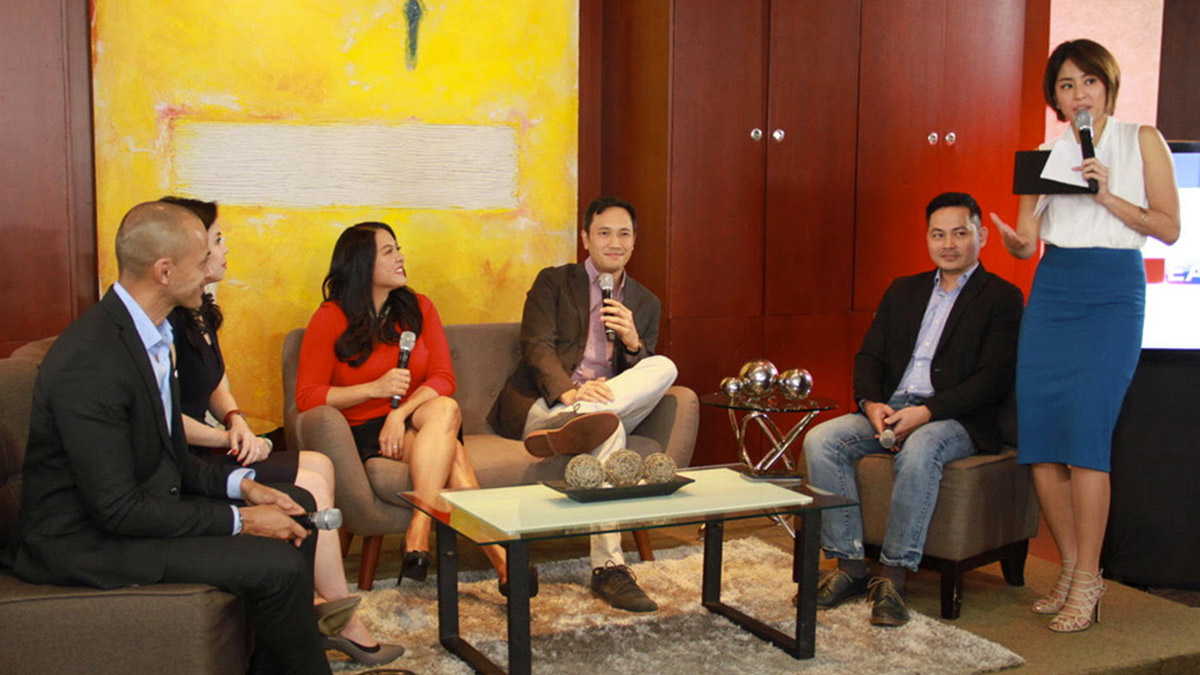 At the same time, together with his friends Jake de Guzman, Miguel and Cha-Cha Mercado, and his wife Rio, Manotoc has launching an online support group called You Will Be Alright. They'll be posting stories from other depression survivors on Youtube and Facebook, along with interviews from those who've lost their loved ones to suicide.
ADVERTISEMENT - CONTINUE READING BELOW
"We'll be interviewing experts from psychiatrists to sociologists and meditation practitioners. We'll present across the board the many, many options. I had my way in, and I had my way out," Manotoc explains. "It's not gonna be the same way for everybody. Everybody has different circumstances, the cause that they go down and what will make them get out of it, but we'll just give them the options then they'll see what methods will help them and their families."
"It's my turn to pay it forward, to be what Max was to me, to possibly thousands of others who can watch [the videos] online," he says. "Maybe I can't interact with them physically, but if they see it and it touches them just enough to make them fight...just enough to make them say 'I'm not gonna give up because I know a guy who went through this and he made it.'"