This year marks the 10th anniversary of Esquire Philippines. What better way to celebrate than with our annual Man at His Best (MAHB) event. This year, we honor 10 heroes and mavericks from the worlds of film, music, business, art, sports, politics, and more. These are men and women who have inspired us through their work, achievements, and advocacies.
We present Esquire's Actor of the Year, John Arcilla.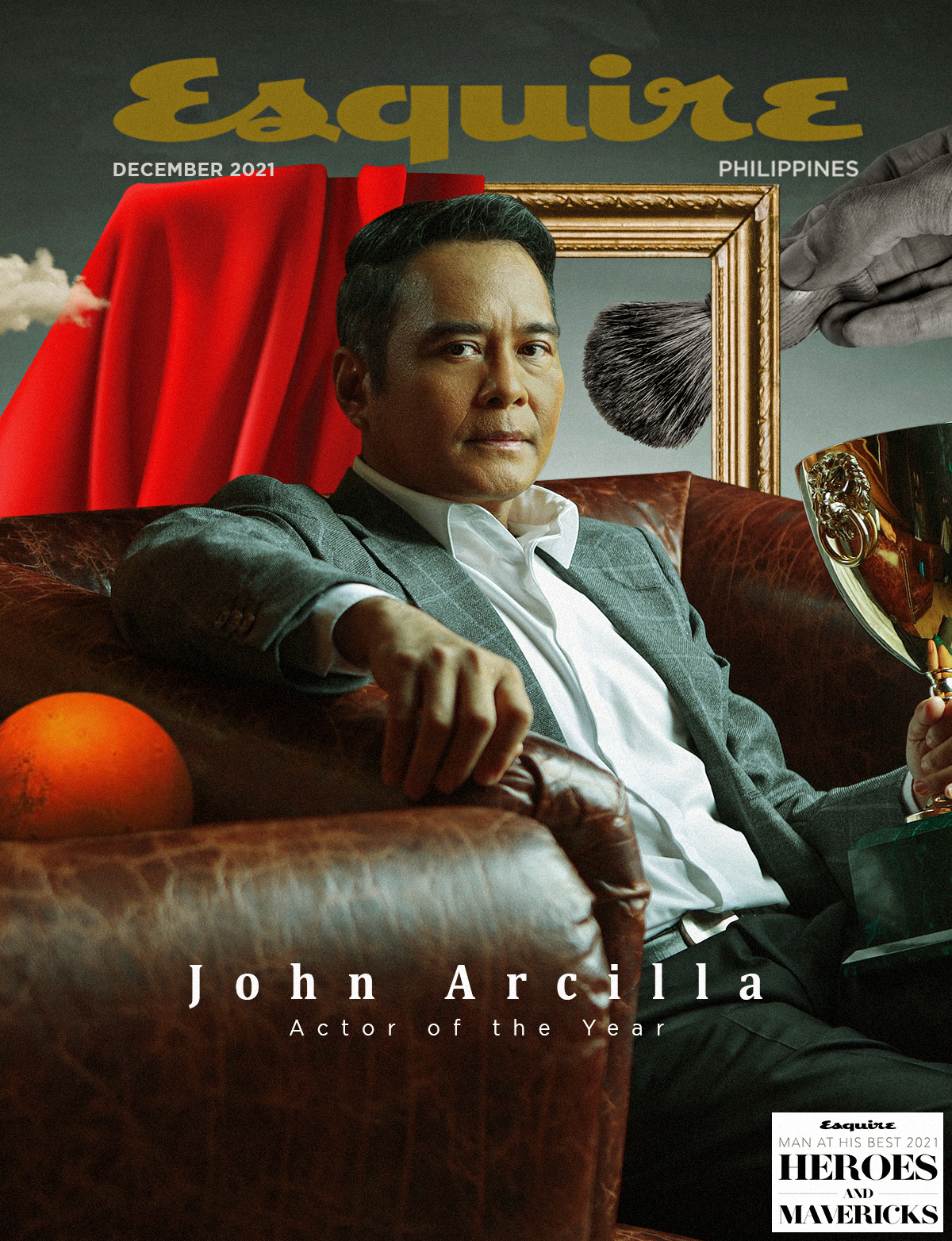 ADVERTISEMENT - CONTINUE READING BELOW
---
I feel that acting is such a noble thing to do. You impart knowledge, you give lessons to the audience, you can heal some broken hearts or liberate some lost souls by making them laugh or cry through the characters you create and through the stories you tell. Acting is not just for self-fulfillment. You're part of the whole community, and you are giving them a part of your life. You are the reflection of the things that are going on in your town, city, or in a particular place, and that is, for me, a noble thing to do.
For me, acting is a study of human psychology, a study of human behavior. You study characters, and discover where they are coming from, why they think this way, why they behave that way. Acting is also a study of social science. When I was in theater, we also discussed the periods, the relevance of each generations, the culture of the particular writer or a play. Where and when did it happen? We had this script analysis about what generation a play is written in and what is the milieu that influenced the behavior of the people of a particular period.
I'm doing work that I love to do, but at the same time I'm able to incorporate the things I love to do and analyze its characters, situations, values, cultures and the matters that influence a group of people or an individual why they act the way they act.