Eduardo "Eddie" Santos' journey as a real estate broker began with a crisis.
More specifically, the Asian financial crisis of 1997. Santos was then working for the Philippine office of an Indonesian stock brokerage firm when the crisis hit 21 years ago. With economies crashing and currencies becoming devalued, the firm had no choice but to close up shop and fire its employees.
"I made good money, I made a lot of money. But then what happened was, during the 1997 Asian crisis, everything crashed," Santos told Entrepreneur Philippines. "So one day my boss said, 'We're closing the company, so all of you will have no job anymore'."
When he informed his clients of the bad news, they suggested that he move from managing their money to brokering their real estate assets. And while the business management graduate from Ateneo de Manila University had no experience in the real estate industry, he decided to pursue the opportunity by becoming a freelance broker.
"It was a tough, tough journey because I had no mentors," he recalled. "I had nothing to learn from, so I just learned the hard way, on my own."
After three years, he formalized the business by putting up a small office called Regent Properties in 2000, which he ran with a few other real estate brokers. Similar to his previous job, Santos dealt with high net worth clients and brokered their property assets for them, earning money through commissions. And while the business was chugging along, he described the business as merely "surviving" in the years that followed.
ADVERTISEMENT - CONTINUE READING BELOW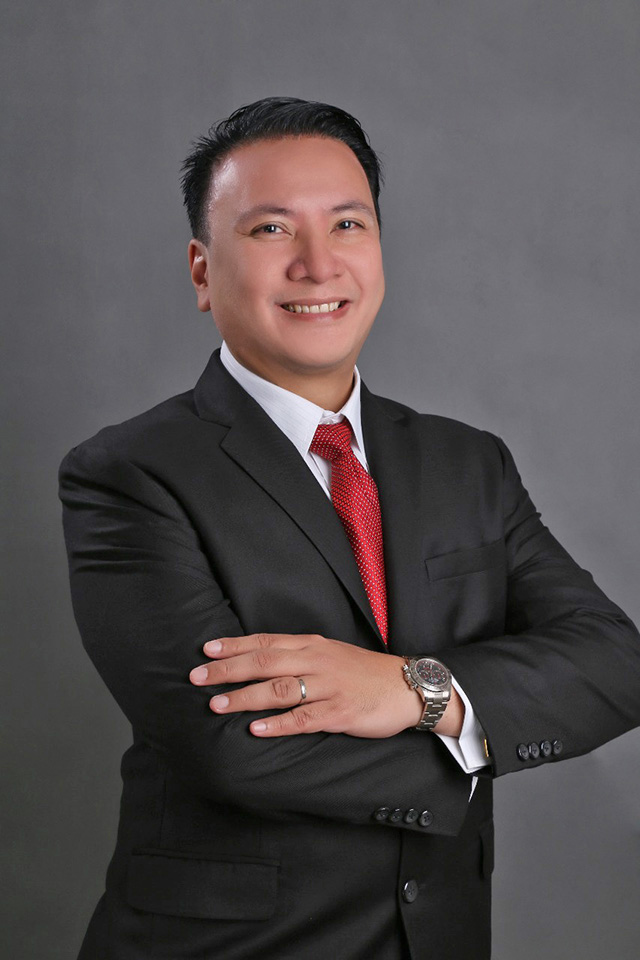 Eduardo Santos used to be a stock broker before he started his journey as a real estate agent
Bringing RE/MAX to the Philippines
In 2012, Santos' journey would take a major turn, as he was then offered to bring the franchise of global real estate firm RE/MAX to the Philippines.

Founded in 1973, RE/MAX is an American-based multinational real estate company managing a network of over 120,000 real estate agents across 100 countries. It placed fifth in Entrepreneur's Franchise 500 for 2018, which ranks the world's best franchise companies according to their fundamentals. It is the highest-ranking real estate company in the list, and it joins the likes of McDonald's and 7-Eleven in the top five.
Santos saw RE/MAX's extensive experience and professional setup not only as a business opportunity but also as a way to improve the overall industry. Giving freelance brokers like himself the chance to affiliate with a trusted real estate company would give them more credibility and would make it easier for clients and brokers to find each other.
CONTINUE READING BELOW
Recommended Videos
"What was happening was there were so many unprofessional brokers coming through the woodworks. Meaning, they would just take your money and run away," he shared. "So I said, 'You know, what brand will be good to bring here that would professionalize the industry?'"
Together with an American business partner, Santos acquired the master franchise of RE/MAX for the Philippines and launched in 2012. He also converted his Regent Properties into RE/MAX Regent, which now operates as one of the 30 Philippine franchises under the RE/MAX brand.
While Santos could have made a living by being a franchise owner handling a group of real estate agents as well as being the master franchise holder of RE/MAX in the country, he continued his brokering even after setting up RE/MAX Regent.
And it's paid off, as in 2016 and in 2017, he was ranked second in the Top 100 RE/MAX real estate agents in the world for the residential sector, which ranks brokers based on the commissions they've earned from the deals they closed. In other words, Santos was the second best-performing RE/MAX agent in the world in terms of brokering residential properties.
"I'd like to say it's the RE/MAX brand and the strength of the Philippine economy," said Santos when asked how he was able to reach and maintain his high rank. "While the others had slowed down, the Philippines just kept on going stronger every year. And of course, the RE/MAX brand—they had a lot to do with really giving me more self-confidence in asking for exclusive properties or bigger deal properties."
ADVERTISEMENT - CONTINUE READING BELOW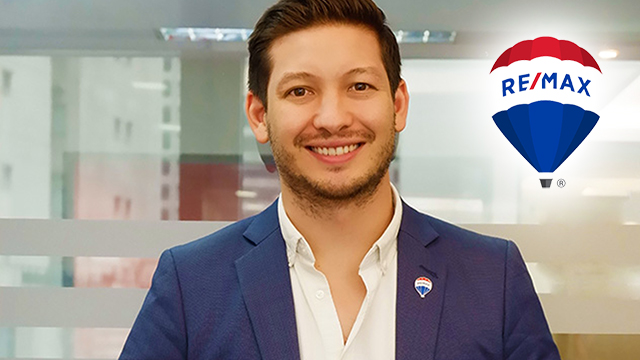 Kenneth Stern, country manager of RE/MAX Philippines, dubs the company's over 200 real estate agents as "business owners"
Broker-entrepreneurs
Santos is just one of the 200 real estate agents belonging to the RE/MAX Philippines network. On average, each of these agents closed 15 transactions in 2017 with a sales volume of Php243 million, earning Php3.7 million worth of commissions in the process. That compares to an average of 12.6 transactions, Php164 million in sales volume and Php3.6 million in commissions the year prior. (Santos didn't give any specific numbers as to how much he or his team earned, but he did say it was "significantly higher" than the average.)
The numbers highlight the large opportunity in the country's real estate industry, which remains one of the most attractive options in the region for local and foreign investors as well as end-users. Data released by RE/MAX in a media roundtable last June revealed that prices of high-end condominium units in Makati and Bonifacio Global City appreciated by as much as 160 percent in less than a decade.
ADVERTISEMENT - CONTINUE READING BELOW
But these figures also underscore the growing interest in real estate brokering as a profession. Kenneth Stern, country manager of RE/MAX Philippines, revealed that a majority of the company's brokers are millennials hailing from various industries.
"Most of our brokers are between the ages of 25 and 45, I'd say," Stern told Entrepreneur Philippines. "So they're pretty young business owners."
Stern calling them "business owners" wasn't one-off, as he regards RE/MAX Philippines' 200 agents as running their own businesses. And the comparison isn't unwarranted, as unlike traditional brokerages, brokers pay RE/MAX a monthly fee to affiliate themselves with the brand.
"You want the best and the brightest and most committed agents to join you. How will they be committed if they don't have a financial stake in the company?" explained Santos of the reasoning behind the business model. "Many of our agents are really top agents because they embrace the system."
Stern added that the fee doesn't simply get them the brand recognition, but it also comes with all the perks of being part of the RE/MAX network as compared to simply being a freelance broker.
"I'll give you the office space, the admin team, a website, a database, a huge network to work with—the biggest one in the world—everything you need to be successful," said Stern. "It's only a small fixed fee every month, and you pretty much get all the commission back anyway. And you can make your own hours, have your own schedule."
ADVERTISEMENT - CONTINUE READING BELOW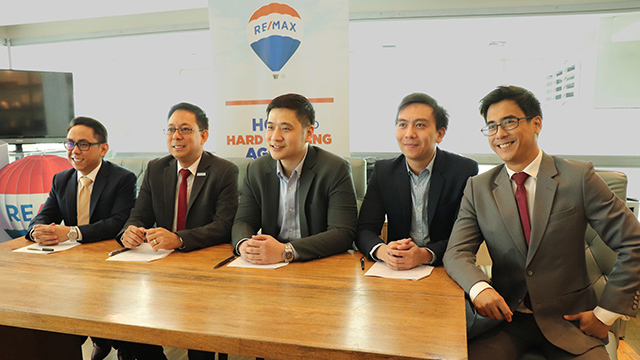 In 2017, a RE/MAX Philippines agent closed an average of 15 transactions with a sales volume of Php243 million, earning Php3.7 million worth of commissions in the process
Another sign of the large opportunity in local real estate and the increased interest in real estate brokering as a profession is RE/MAX's aim to double their 30 local franchises to 60 by next year. Both Santos and Stern see the emerging provincial markets as rife with opportunity to establish RE/MAX's presence and elevate that location's real estate market.
"We have so many interested parties who would like to open their own offices," said Santos, who added that the company recently received an inquiry from Tuguegarao in Cagayan Valley, one of the remotest northern Luzon provinces.
"Any area that's starting to emerge as [a] tourism (center) or with the office sector—whatever it is, people will want to buy properties there," explained Stern. "As soon as we put a location there, every single foreign buyer, every single sophisticated real estate buyer, is going to go directly to that company, because we're the only trusted brand there. We're not a fly-by-night broker… [And] that's the attraction for provinces—we're pioneers of an industry."
ADVERTISEMENT - CONTINUE READING BELOW
RE/MAX's ambitious expansion plans set the stage for many others to follow Santos' journey. And according to Stern, it's a journey more and more people are willing to take given the current market conditions.
"People who are investing locally are getting more sophisticated, so they want trusted companies. They want a professional real estate company to handle the transaction from the start to the end," said Stern. "So we're entering that space now… [And] I think the space is going to grow very, very big in the next few years."
As for Santos, he continues to be one of the world's best-performing RE/MAX agents, as he again ranks second in the global rankings for residential property commissions from January to May 2018. But this time, he is joined by two other RE/MAX agents from the Philippines in the top 10, with Ma. Angelita Garcia placing third and Jose Mari Gonzales ranking fifth.
"As long as there's real estate to sell, of course RE/MAX will be here," said Santos.