Money
5 Financial Tips for Millennials Adapting to the New Normal
These financial experts—Millennials themselves—weigh in.
Here are the facts: The way we live has been changed for the long haul. A pandemic has impacted nearly every facet of society, from the political and the economic to the cultural and the social. Some of the effects we're feeling the most keenly, however, are in our personal finances.
With no real end for COVID-19 in sight, how do we prepare for what's ahead? We asked these millennial financial experts currently at the helm of Cocolife, the biggest Filipino-owned stock life insurance company, for tips and financial goalposts that their generation, still in the stages of accumulating wealth, will need in order to adapt to the new normal:
Prioritize agility and development
Many have framed the current crisis as a disruption at all levels, but to senior vice president-chief actuary Maria Katarina Bernardino, it should be considered more as a transformation, as rules continue to be rewritten. "We have to work harder than ever to learn what now applies," explains Bernardino, who has nearly 15 years of experience in finance and risk management. "From a financial perspective, we have to be cautious and see if the old rules of fundamental analysis still hold, or if new adages have emerged."
This is also an opportunity to "reskill and upskill," as Bernardino puts it. Looking ahead, it is important to identify competencies that may become useful and lucrative. Now is a good time to invest in learning them.
Save smart
Part of managing risk is creating safety nets for yourself, especially through your savings. "It is very important that we have an emergency fund for various concerns such as medical expenses," explains distribution channels training director Janus Dellava, who specializes in financial wellness programs for Cocolife's agency force and clients. "Coming up with a savings account is a non-negotiable part of every millennial's new normal."
It would be best if the savings fund is four to six times your monthly salary, in the event of an emergency or sudden unemployment. Getting there is faster if you pick up the habit of tracking your expenses and setting your priorities. "[You should] earn, save, and spend—in that order," Dellava adds. "Save at least 20 percent of your salary every month. Whatever you don't spend on your needs goes back to your savings account."
Find investments that work for you
When already you have the cushioning you need, what comes next? According to Atty. Robert Beltejar, it's all about investment, be it opening a business or putting your money in investment products like mutual funds or insurance products with investment components.
"For our generation, simply putting our savings in the bank is no longer an option," he says. "The advantage of putting part of your funds in investment products is that it decreases what you can allot for expenses that won't be consequential in the medium to long term. You won't, for example, easily give in to the temptation of buying the latest version of everything."
He adds, "You earn passive income through the help of financial experts, and you are able to build a nest egg separate from your eventual retirement fund."
Let risk be your guide
In times as volatile as these, caution goes a long way. And it applies in more ways than you would think. Take it from Atty. Alloysius Yebra, Cocolife's vice president for risk management and compliance. "From [something] as simple as going to the mall and hanging out with friends to something as complex as managing your financial profile, I highly suggest evaluating all kinds of risk—from risk of infection to loss of investment—and learning how to properly manage them," he explains. "[Recent events] showed us the unpredictability of life."
It's a good time to examine your own risks and look for ways to manage them. It is only then that it would be advisable to consider other pursuits.
Keep yourself secure with insurance
"This is the first economic crisis that many of us millennials are experiencing," notes Atty. Julio Bucoy, currently the only chartered financial analyst-lawyer in the Philippines. Aside from making sure you do not spend what you don't have, it is important to manage risks to your financial security.
"This is where insurance comes in," says Bucoy, who heads the corporate strategy and finance division of Cocolife. "You get health insurance to cover the costs of getting sick; you get fire insurance in case your house burns down; you get liability insurance to cover you if you get sued. Life insurance is unique in the sense that you get life insurance not to secure yourself financially, but to secure your loved ones from the greatest risk of all: the loss of your life."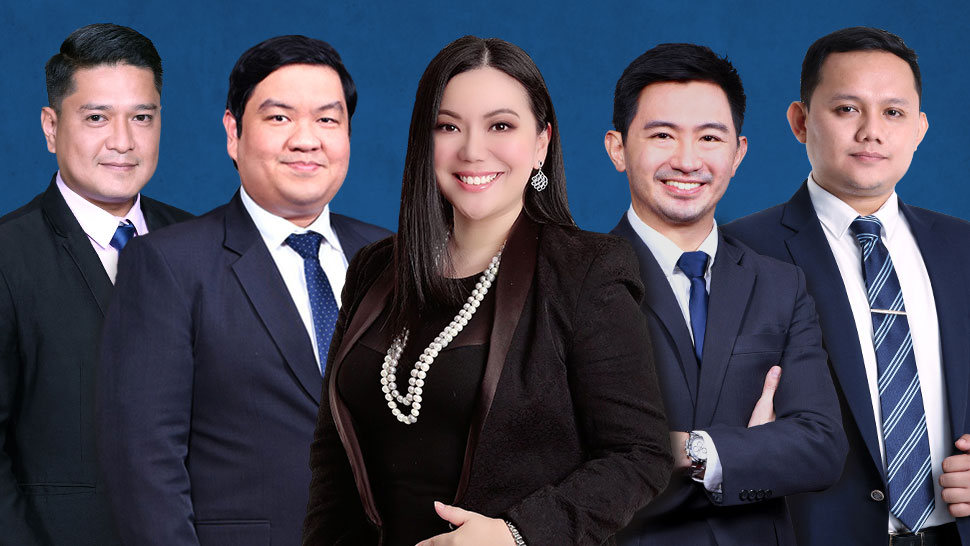 Learn more about Cocolife on its official website.