These Millennials Make Millions Trading on the Volatility of the Stock Market
But most suffered initial losses and invested months or years mastering the craft before enjoying huge pay-offs
IMAGE Investagrams
For many long-term investors, volatility—the extent to which prices of assets such as stocks, bonds or currencies move up or down—is a bad thing. Many investors would forego putting their money in an asset promising high returns if the volatility, a measure of riskiness, is also high.
At Inspire PH, a one-day event sponsored by fintech startup Investagrams, the audience heard an entirely different message. Rather than fear volatility, the participants were told to treat it as a friend. Investagrams is an online platform that aims to educate a new generation of Filipinos on how to profit from the stock market through studied risk-taking.
However, they were also warned that they must first master the knowledge and practice constantly to properly harness the volatility or the wild swings in stock prices to profit from it with the least risk.
That message was delivered consistently through the life stories and insights shared by many of the speakers during the morning sessions of the event, which focused on the stock market. (The afternoon sessions dwelt on startups and cryptocurrencies.)
All of the speakers during the morning sessions were stock market traders who typically bought and sold stocks for days (or sometimes even within the day), as distinguished from investors who tend to hold stocks over months or even years. They were also extremely young, mostly in their early 20s, with trading portfolios in the millions if not tens of millions of pesos.
JC Bisnar, Investagrams' CEO, started buying and selling stocks when he was 20 years old; a year later, he was able to earn his first million pesos.
ADVERTISEMENT - CONTINUE READING BELOW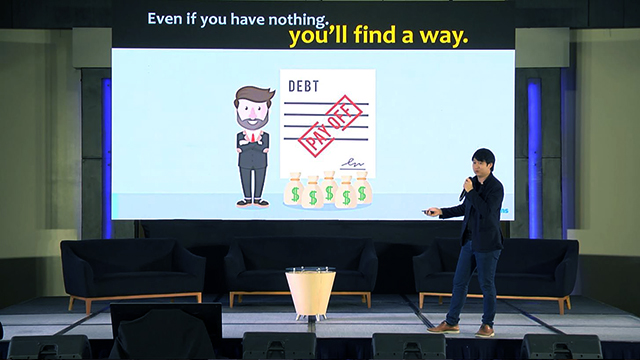 JC Bisnar, CEO of Investagrams, started trading stocks when he was 20 years old

But high highs come with low lows. In Bisnar's talk, he revealed that earlier this year, the total value of his stock portfolio gained by as much as Php2 million within a single day. However, he also revealed that in another day, he lost almost Php1 million from weakening stock prices.
"Your daily swings will become bigger as you grow your portfolio which is why you need immense focus on risk management to survive in the stock market," he reiterated.
Losing huge sums of money as well as gaining them is a common story among these stock market traders. Rafael Roces, 23, started trading stocks when he was still a student. He shared how he was a "consistent loser" in his first year of trading, saying how he lost around 30 to 40 percent of his total capital.
ADVERTISEMENT - CONTINUE READING BELOW
Recommended Videos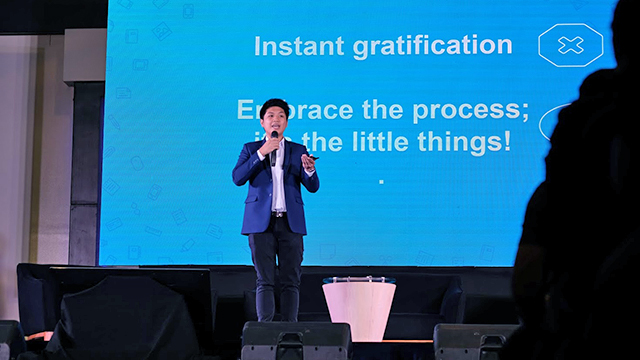 Rafael Roces didn't let his age dissuade him from getting into stock market trading
"The beginning of a stock trader's journey, I really believe, is one of the messiest [and] one of the most confusing times that a trader will ever go through," he told the Inspire PH crowd. But through dedicated studying and continuous learning, Roces has emerged as a recognized figure in the industry, having won fourth place in the 2017 Investagrams Trading Cup.
Perhaps one of the most recognized speakers in Inspire PH's morning sessions is a trader known only by his alias, Akio. He is a popular online figure in the stock trading space who started buying and selling stocks when he was 21 years old. In his talk, he shared how he invested his father's retirement fund worth Php400,000 in the stock market and subsequently lost it, which he attributes to his lack of knowledge of the stock market at the time.
ADVERTISEMENT - CONTINUE READING BELOW
He has since recovered from his losses and even made his first million at the age of 24. Today, he is best known in the online community as Money Growers PH, amassing over 40,000 followers on Facebook and over 10,000 subscribers on YouTube. Through these channels, he continuously posts about his experiences in short-term trading and gives advice to other prospective traders.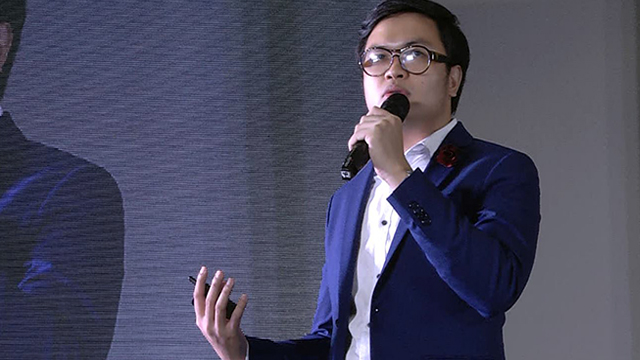 One of the most recognized traders in the conference, Akio made his first million pesos at the age of 24
At the Inspire PH event, many attendees approached Akio and the other speakers in the sidelines to personally ask for trading advice—and grab a quick selfie.
While the prospect of making millions quickly through stock market trading may sound attractive, it does not come without its challenges. Javi Medina, a stock trader from COL Financial and one of the very few chartered market technicians in the country, revealed that only 10 to 15 percent of traders make a profit through the stock market. In his talk, he highlighted that being part of that small percentage takes a lot of dedication and hard work on the trader's end.
ADVERTISEMENT - CONTINUE READING BELOW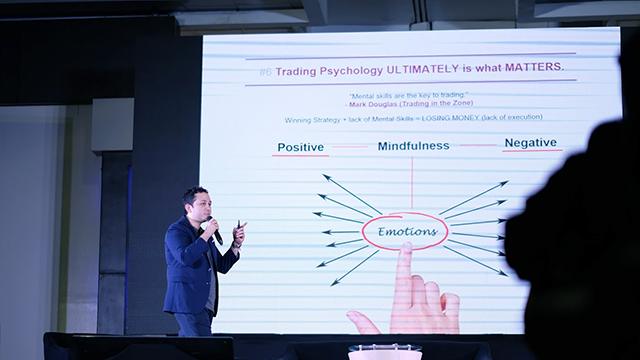 Javi Medina has also won several stock trading competitions, including the 2017 Investagrams Trading Cup
"Anybody that opens a brokerage account can make a winning trade, but our goal as traders is to become a winning trader," said Medina, referring to a quote by trading expert Mark Douglas. "And the difference between making a winning trade and becoming a winning trader is being able to commit to mastery as opposed to just being interested in investing in stocks."
Inspire PH was Investagrams' biggest event yet, with over a thousand part-time stock market traders and enthusiasts taking part learning not only about stock trading but also about startups, entrepreneurship and cryptocurrency.
This story originally appeared on Entrepreneur.com.ph.
* Minor edits have been made by the Esquiremag.ph editors.
More Videos You Can Watch