This article was originally published in 2019 during Dr. Willie Ong's senatorial campaign.
What I first noticed when we arrived at Dr. Willie Ong's home for the Esquire Philippines interview were not his cabinets filled with rows and rows of medical and resource books. Rather, it was a small, framed, triangle-shaped plaque on the wall. Known by the online community as the Silver Play Button, it's awarded by video platform YouTube to content creators who have amassed over 100,000 subscribers to their channel.
When I brought it up at the beginning of the interview, Ong was quick to point out that it would be followed up very soon by the Gold Play Button, which YouTube awards to channels with at least one million subscribers. It's an honor Ong shares with only a few dozen content creators in the country—and with none of his fellow senatorial candidates.
Indeed, Ong's online following of over one million subscribers on YouTube and over 9.6 million likes on Facebook are by far the largest among all senatorial candidates. He's added online content creator to his multiple professional roles as doctor, internist, and cardiologist, titles he attained through over 25 years of experience.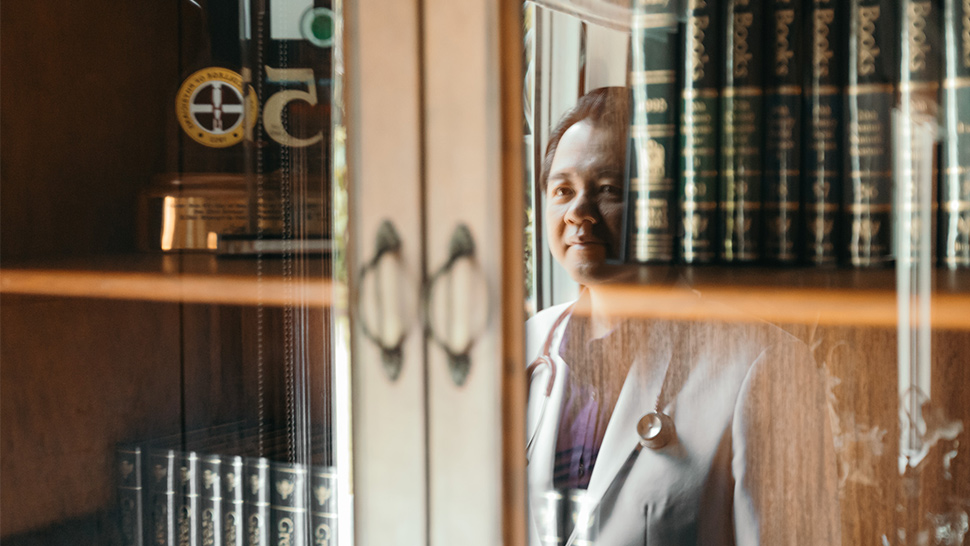 ADVERTISEMENT - CONTINUE READING BELOW
Now, Ong is vying to add senator to those roles, and he's leveraging his unique positions as a doctor and online content creator to win a seat this May.
Esquire: How did you grow your large following on YouTube and Facebook?
Dr. Willie Ong: The short answer is, you have to sacrifice a lot, and it should come from a pure intention and pure heart. I always say, if it comes from the heart, it will go viral.
My goal is to help more people, so I did that by [first] doing medical missions. Second, by going through [mainstream] media, writing in English first then in Tagalog. Then in 2012, they started copying my articles and posting them on Facebook. And by 2013, there was somebody who impersonated me. He made a fake page using my name, Doc Willie Ong, and he put my articles there.
I looked for him, and I found out he was a high school graduate who had many celebrity pages. He was very nice to me and he said, "I can see you getting a million followers." It would have never entered my mind to make my own page with my face. Parang, "Yabang mo naman." That's too arrogant, but I started meeting him and people like him every week. And I told them, "How do we get more followers?"
I just kept on writing and writing. I kept on placing all my articles [on Facebook], I think around 5,000 already. That's why I got lots of followers.
ESQ: So it's really the frequency of content that grew your online following?
DWO: How frequent, and how I've written about all topics already. And I have this knack or talent in making difficult things simpler. It's a difficult topic, but I made it simpler.
I [also] make sure every article, every video I do, and every interview I give, there will be something different. My analogy is that I have chocolate. I have something to offer, something unique that you will not read or hear from other people. When it passes those criteria, I post that.
ESQ: Prior to Facebook and YouTube, you also had TV experience, as you were a part of several health TV shows. How do those two platforms compare?
DWO: I produced my own show in 2005. I was on RJTV for around two years, and we learned a lot there. I was then accepted in ABS-CBN in 2008 for Salamat Dok. I was there until October last year. Of course, I filed a leave because I was running for the Senate.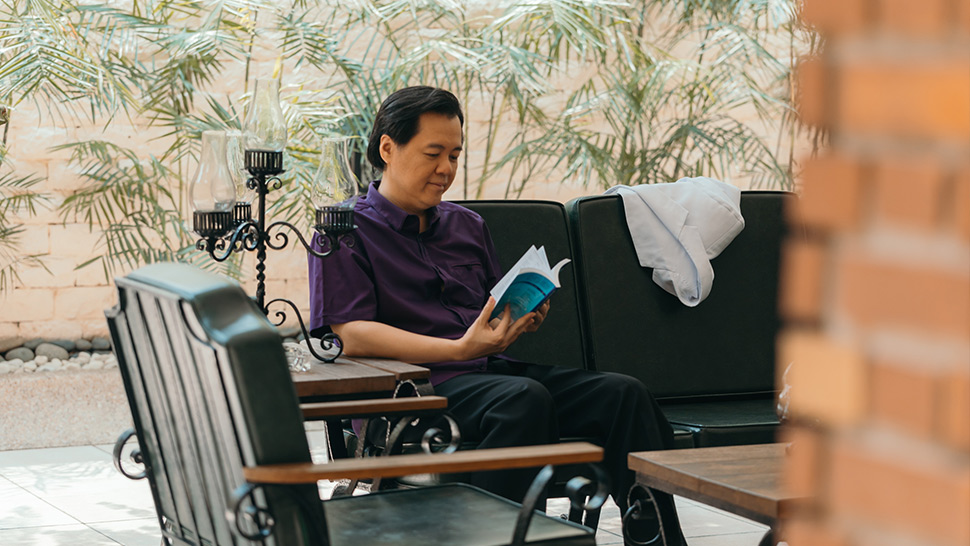 ADVERTISEMENT - CONTINUE READING BELOW
"I have this knack or talent in making difficult things simpler."
In Salamat Dok, my problem is I'm just a volunteer. I don't have a regular segment, so the time is not enough. And there are many things you cannot do on mainstream media, on TV, that you can do on YouTube and Facebook. For me, it's more personal, it's brutally honest.
ESQ: So you like the more unfiltered platforms of social media?
DWO: I don't think unfiltered is the correct word. Because the style of other influencers is they make it kind of radical, more violent—they say bad words in order to get views. But for us, it's different. We make sure it's positive and my only help for them is it's very informative.
And I made sure that every time I make a video or an article, it's 100 percent for the reader and zero percent for me. There's no subliminal endorsement or whatever. Because most other people, there will always be subliminal endorsement.
ESQ: Brand building is always their concern.
DWO: I don't want to build my brand. I'm just honest, whether it's positive or negative. It's either you like it or you don't like it, there's nothing I can do. I'm just 100 percent authentic.
ESQ: Do you see that strategy of authenticity translating into your senatorial campaign?
DWO: Yes, I followed it. A lot of people are saying that politics is dirty. You cannot be clean when you go into politics, you will be destroyed by the system, you will get eaten up. They were saying that when you go into politics, you're just in there for the money, you want to earn money, you want to get power.
So I said, I will just campaign cleanly. I will look at it with open eyes.
ESQ: How so?
DWO: I wrote this three months into the campaign because I was frustrated. And I said, win or lose, this is what I learned from dirty politics. I was frustrated, because a senator's salary is only P117,000, and you can see some candidates spend P100 million, P200 million, so how will they get it back? You ask from rich businessmen.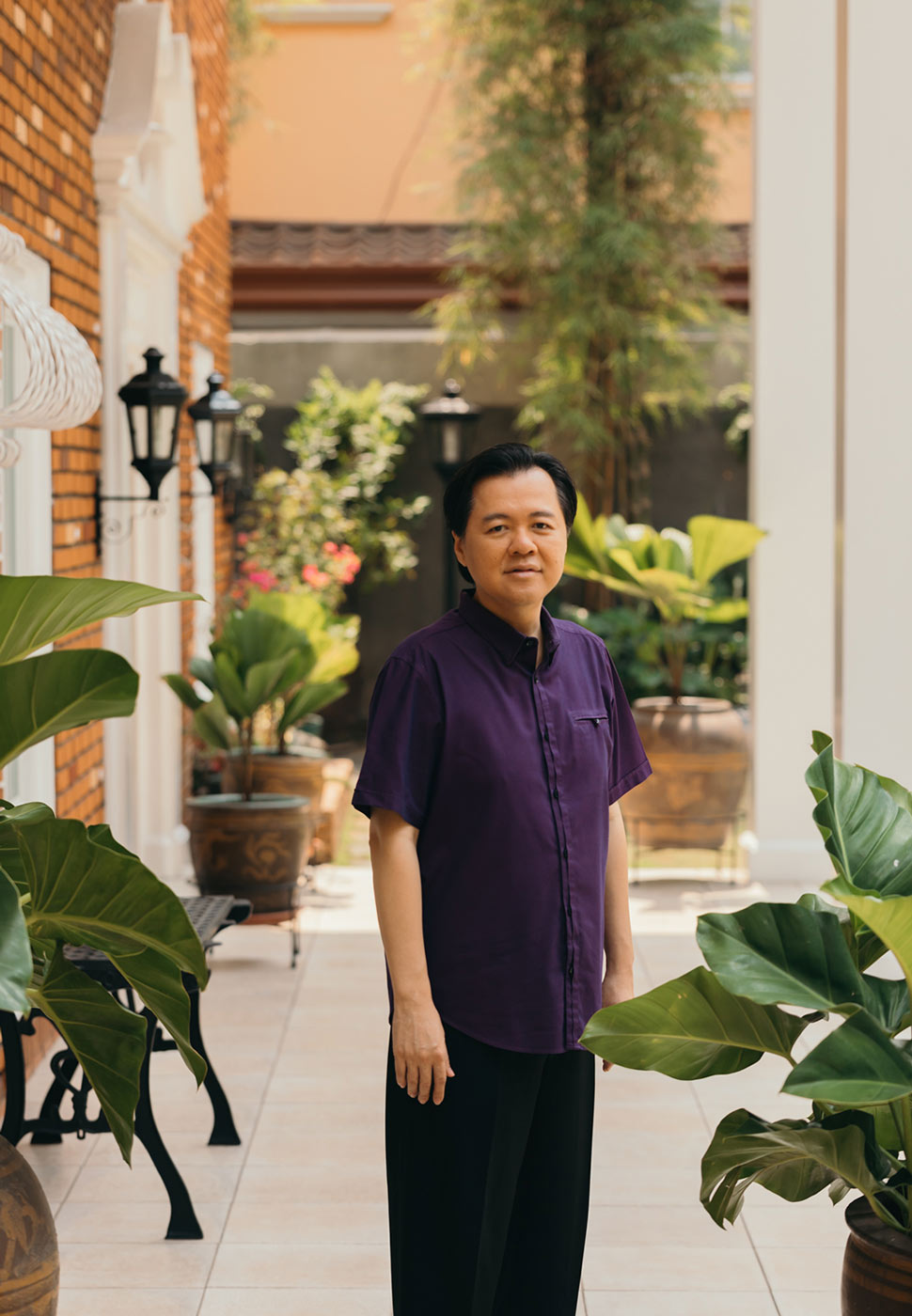 "I am vying for a post that will make laws for the whole country. Why should I be beholden to anyone?"
And when I talked with rich businessmen, I felt something wrong. It's like they have a hold on you. Is there really a person who will give you P2 million or P5 million for nothing? If they are really honest people, why don't they give it to the poor? Why do they give it to senatorial candidates?
ADVERTISEMENT - CONTINUE READING BELOW
So I was thinking, I am vying for a post that will make laws for the whole country. Why should I be beholden to anyone? Why should there be anyone holding my head? That's the first trap of politicians—they get the money.
ESQ: Is there a second trap?
DWO: The second trap is following the political operators who will tell you to be epal, to make drama, to make controversy, to sing and dance, and to cater to the audience. I think I should not cater to them. We should uplift the conversation.
Should I change myself in order to please them to get the votes? Or should I be authentic and hopefully, one day, they will follow me instead of me following what they want? So I said, I will do it my way. No epal, no drama, no bashing any other politician to get media mileage.
And I [also] said, it's very simple: I don't need the money. No more campaign donations, and if I don't have money for TV ads, that's okay. It's okay to lose. I'll play it cleanly. At least I have my conscience intact.
ESQ: You're okay with losing?
DWO: My numbers will not be enough. They ask me, will you win or not? [And] 99 percent I will lose. That's the common sense. I don't have the numbers.
I remember a few months before, I was literally in tears. I have to do this, but it's so hard to do it. We don't have any politicians in our family, so I don't have a template to follow. I don't have a famous political name. I'm not being endorsed by the administration nor the opposition. Then I'm going to run for senator? It sounds crazy.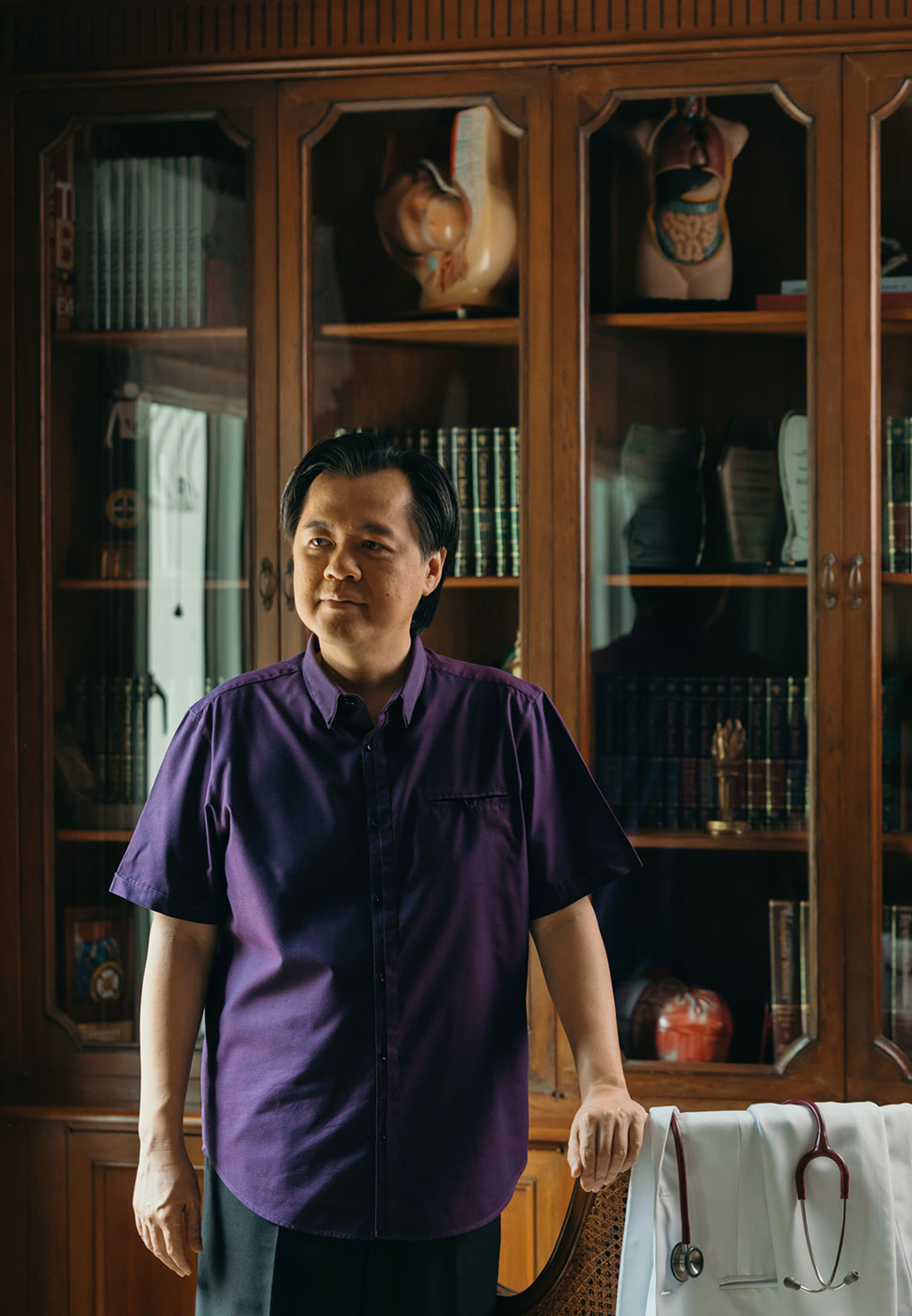 "There's no pleasure in winning if you're spending hundreds of millions to win."
In my prayers, I really have this sense that someone will help me along the way. Something will happen. I told myself, I don't know what will happen during campaign time, but I have a feeling that I will go viral.
I cannot promise that I can save everyone, but I can promise that I will make it clean, not corrupt, play it fair, not bash everyone, and just be 100 percent authentic. I'm trying to forge a new path—it's like a revolution, a new path in politics. There's no pleasure in winning if you're spending hundreds of millions to win, right? I think we can make history if we win—or not even win, if we just do well by spending the smallest amount [and getting the] highest result. I think that's what I'm looking for, the best ratio.
ADVERTISEMENT - CONTINUE READING BELOW
ESQ: Won't social media be a big help in making you viral and getting you that high result?
DWO: I cannot rely on social media. Social media is not enough to win in 2019. You will need mainstream media. That is why I'm attending all the debates, media, print, radio.
The only way to win is to have TV ads. I don't think there's a candidate who won without TV ads. It has not happened yet.
ESQ: Your strategy is very different compared to the usual things we see from other candidates. They all want to be visible, they all want to fight with each other, and they're spending a lot of money. But everything that you've said so far, it's almost the opposite of those.
DWO: I did not intend for it to be the opposite. It's just what I think is the right thing to do. I think my advantage is that I don't have to be in politics eh. Politics is not my business, and I can walk away any time. So I can do things, I can risk more, and try to do it cleanly.
I just want to see if a clean, honest person can be in government, or if it's just not possible. If it's not possible, at least we learned something from my journey. At least I improved the conversation.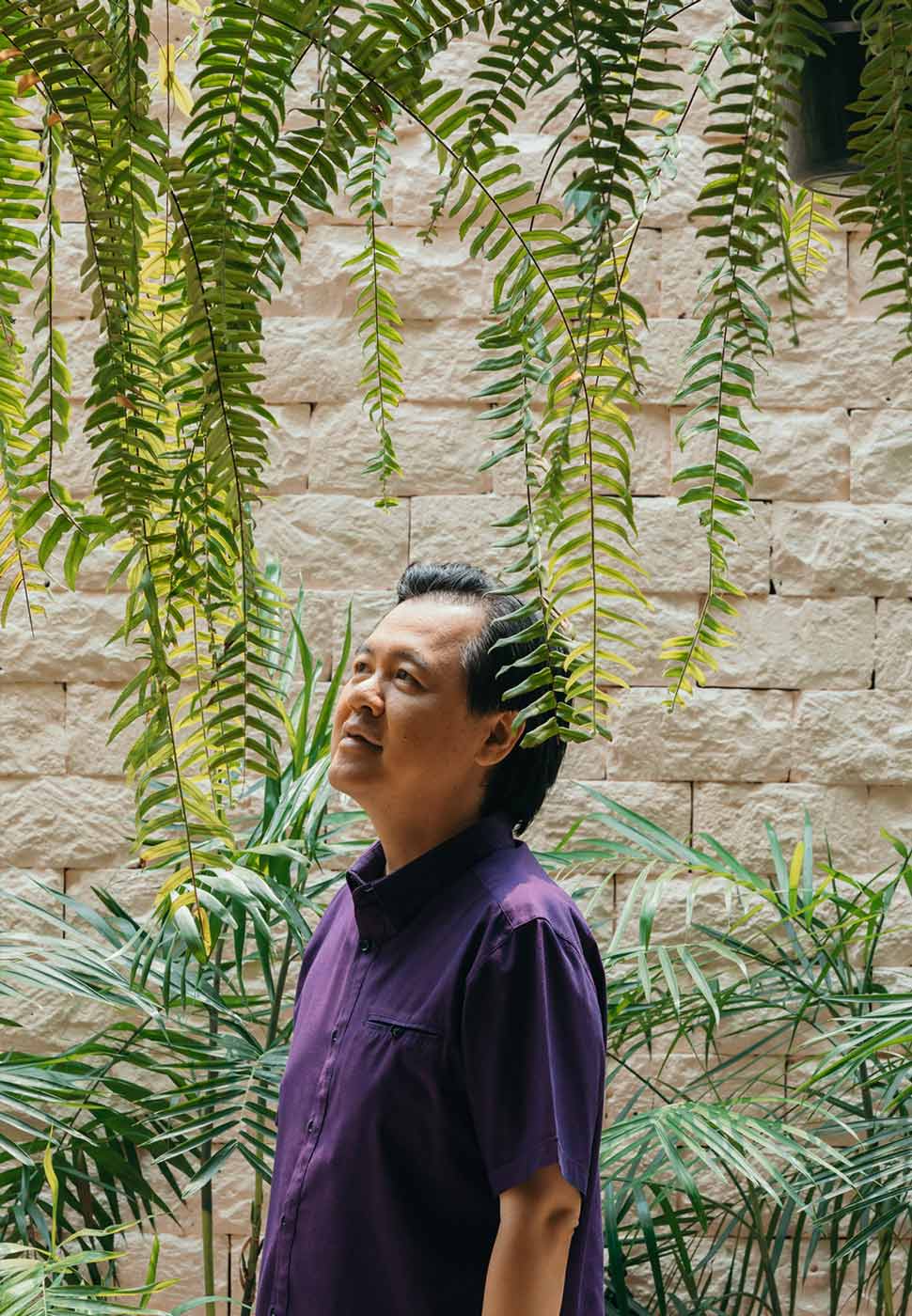 "I will be adding value to the Senate and to the country by focusing on my niche that others don't have."
ESQ: In what way?
DWO: As you can see, a lot of candidates have health as their main platform for 2019. So I'm happy with that. If you look at the debates, they always ask health questions [now]. Maybe that's just my job.
There are many things that other senators are not focusing on which I can focus on. Parang basketball team: We have a shooter, we have a forward, pero wala tayong guard for health. So I will be adding value to the Senate and to the country by focusing on my niche that the others don't have. 'Yun ang goal ko.
ESQ: Since we're getting into public health, what laws do you want to champion if you do get a seat in the Senate?
DWO: The Universal Health Care Law. All the other candidates, they will say, "We'll give you free medicine." Even the admin is saying that this will solve all the health problems. It's impossible, because as a doctor, we know that it's still not enough. The estimated cost to cure everyone is P1.2 trillion, [and] our budget is only around P230 billion. So you cannot expect everybody to get cured.
ADVERTISEMENT - CONTINUE READING BELOW
ESQ: How would you want to change that?
DWO: There are many things not covered in the Universal Health Care Law. My focus is on giving free checkups for the poor. How do you this? You give free maintenance medicines, free lab tests, and free checkups. If you will give free checkups for 20 million poor Filipinos, and PhilHealth would like to spend only P1,800 per person per year, so it will cost P36 billion [each year].
I want this to be the priority because I don't think it will be their priority. However, this is just simple diseases and only generic medicines. We still cannot cover other illnesses like cancer and [those that need] major operations. Those are not yet within the bounds of the Universal Health Care Law. The budget is not there. Where will you get the money?
ESQ: Would you want the budget to be reallocated to it?
DWO: No, I want it to be focused on giving free maintenance and not get lost in administrative costs and so forth.
ESQ: That is where it should start?
DWO: Yes, free checkups. [But] it's very complicated. There are many strategies in health.
ESQ: I also wanted to ask you about one of the bigger health issues recently: vaccines. What do you think of this rising trend of people who are against vaccination?
DWO: Actually, the anti-vaxxers are not just in the Philippines. It's worldwide. There are many factors that contributed to our decline in vaccination. One is the worldwide fear of vaccination, the anti-vaxxers' campaign. Second, there is really a measles epidemic worldwide, [across] 100 countries. But we are in the top three.
Third, there were times when we had a measles epidemic before. Now it's back again. If you look at the surveys, the main complaint is that the mothers are busy [and] they don't have time to bring their kids. Maybe they don't trust the vaccines, that's another reason. And only after these do you add the fear from Dengvaxia. So it's multi-factorial.
ESQ: Should you get a seat in the Senate, or even if you don't, how do you think this type of issue will be solved?
DWO: The reason I'm running is I want a bigger microphone. I'm not satisfied with Facebook and YouTube alone. If I'm just gonna rely on Facebook or YouTube, you might have your page today, but tomorrow it might be gone. It's not stable.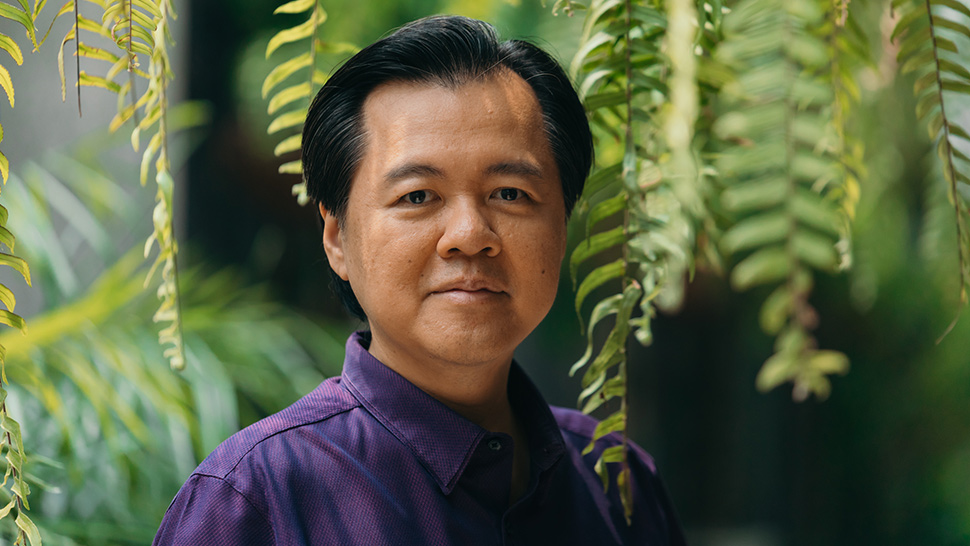 ADVERTISEMENT - CONTINUE READING BELOW
"If I get a post, I can help swerve the conversation."
But if you have a government post, at least mainstream media will listen to you. I can reach more people not covered by social media. I can influence them more.
My only dream is that people follow my advice so they will live longer, so they know what are the right medicines [and] the right food. That's my only goal. If I get a post, I can help swerve the conversation. If I get a bigger platform, I will be able to save more people.
ESQ: That's been your dream ever since?
DWO: That's always been my dream. That's why I became a doctor, [got into] media, social media, and also in politics.
ESQ: One last question: Why should people vote for you?
DWO: My answer is: Don't vote for me. I never ask anyone to vote for me. Just vote for someone who you think truly loves you.
In this story: Produced by Clifford Olanday • Photographs by Jilson Tiu • Interview by Lorenzo Kyle Subido