Fashion
This Kim Jong Un Male Romper Suit Is a Beautiful, Terrible, Twisted Nightmare
Everything seems tolerable after this.
IMAGE getonfleek.com
This is beauty, this is madness, this is deafening black silence, screaming, screaming, screaming at you in the dead night. This is a King Jong Un romper suit for men and it's fucking insane and it's $79.99 (P3,987.10).
It's P3,987.10! Who is going to have the pallid flesh and tyrannical face of a madman, yellow chipped teeth and deathcamp gaze, cast across their torso in 100% polyester? Who is going to spend the equivalent of a very delicious steak dinner accompanied by a complex Malbec (look at it dance in the glass) on this monstrosity?
Is it you?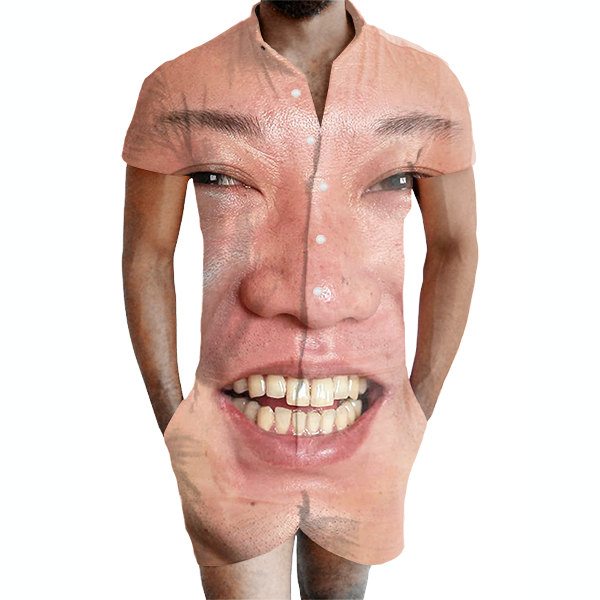 Tapping into the inexplicable rise of the male romper suit this new strain of tasteless all-in-one abomination has arrived straight from the sixth circle (heresy) of Dante's hell, unleashed unto the public via Gary Chow on Twitter and sold on a website called—and we're not joking—GetOnFleek.com
Oh mercy.
Why hast thou forsaken us, Cary Chow?
If there is one sliver of light to be taken from this howling black news, it's that the Kim Jong romper is discounted, which at least proves that it's not really selling; hopefully at all.
Now let the serpent's robes burn...we beg you.
This story originally appeared on Esquire.co.uk.
* Minor edits have been made by the Esquiremag.ph editors.
Ironically, elected officials are not required to pass the Civil Service Exam.
The Securities and Exchanges Commission has just approved the initial public offerings of both companies.
What began as a simple exploration of a prison took on greater purpose as filming began.
These bottles will have you smelling fresh and clean all day.
The movie may also be Tarantino's second to the last film.
The latest iteration of the German carmaker's mid-size luxury SUV is its best one yet.
His case sparked debate about the death penalty and went right up to the Supreme Court.
There's nothing like a big pot of soup to warm you up.
Only ten will be made. We'll take two, thanks.
"You can't please everybody, so you've got to please yourself."
The Hobbs and Shaw star has some seriously great looks.
The environmental activist and former yoga missionary passed away today, August 19.