Fashion
This Kim Jong Un Male Romper Suit Is a Beautiful, Terrible, Twisted Nightmare
Everything seems tolerable after this.
IMAGE getonfleek.com
This is beauty, this is madness, this is deafening black silence, screaming, screaming, screaming at you in the dead night. This is a King Jong Un romper suit for men and it's fucking insane and it's $79.99 (P3,987.10).
It's P3,987.10! Who is going to have the pallid flesh and tyrannical face of a madman, yellow chipped teeth and deathcamp gaze, cast across their torso in 100% polyester? Who is going to spend the equivalent of a very delicious steak dinner accompanied by a complex Malbec (look at it dance in the glass) on this monstrosity?
Is it you?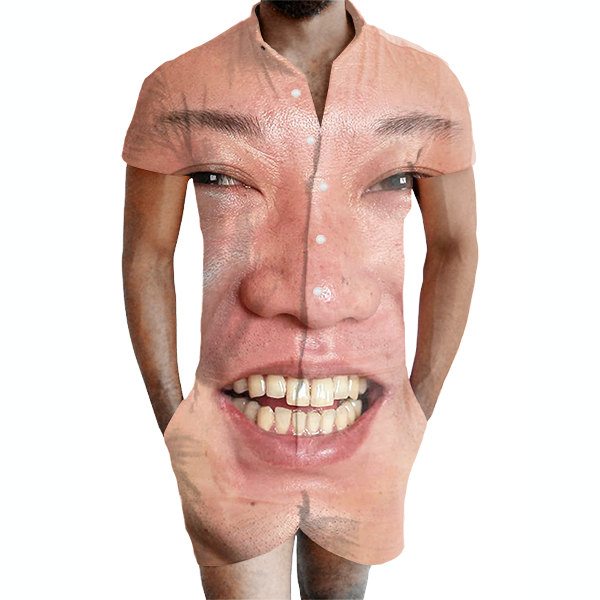 ADVERTISEMENT - CONTINUE READING BELOW
Tapping into the inexplicable rise of the male romper suit this new strain of tasteless all-in-one abomination has arrived straight from the sixth circle (heresy) of Dante's hell, unleashed unto the public via Gary Chow on Twitter and sold on a website called—and we're not joking—GetOnFleek.com
Oh mercy.
ADVERTISEMENT - CONTINUE READING BELOW
Why hast thou forsaken us, Cary Chow?
If there is one sliver of light to be taken from this howling black news, it's that the Kim Jong romper is discounted, which at least proves that it's not really selling; hopefully at all.
Now let the serpent's robes burn...we beg you.
This story originally appeared on Esquire.co.uk.
* Minor edits have been made by the Esquiremag.ph editors.
Whether for work or weekends, formal setup or plain gym time, sneakers have grown into the everyday man's footwear of choice. 
To some, he was a chaotic holdout. To others, he was a soldier who held on to his duty.
And which day should you book to score the best deals?
Streetwear reached new heights this year.
The collection is a study in deconstruction.
This digital service allows you to order from online sites from abroad without a U.S. or U.K. address.
The World Talent Ranking measures the quality of a country's workforce, as well as a country's ability to develop homegrown talent.
The cook time will take at most 20 minutes.
Sneakerheads have more sources to soak up the newest information on sneakers today.
Tom Hardy, John Boyega, Richard Madden, and more are all in the running for the keys to the DB5.
Zack Snyder, Gal Gadot, and Ben Affleck are calling for the release of the original vision of the film.
One woman escaped the wrath of a Luna brother while the other tragically did not survive.