Fashion
This Kim Jong Un Male Romper Suit Is a Beautiful, Terrible, Twisted Nightmare
Everything seems tolerable after this.
IMAGE getonfleek.com
This is beauty, this is madness, this is deafening black silence, screaming, screaming, screaming at you in the dead night. This is a King Jong Un romper suit for men and it's fucking insane and it's $79.99 (P3,987.10).
It's P3,987.10! Who is going to have the pallid flesh and tyrannical face of a madman, yellow chipped teeth and deathcamp gaze, cast across their torso in 100% polyester? Who is going to spend the equivalent of a very delicious steak dinner accompanied by a complex Malbec (look at it dance in the glass) on this monstrosity?
Is it you?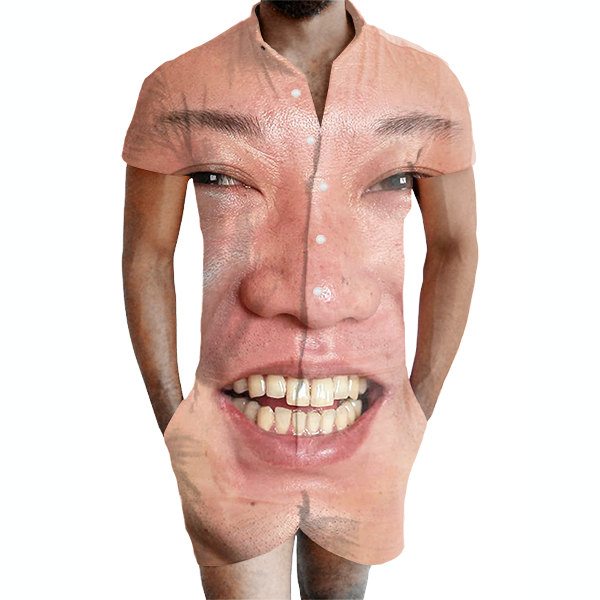 ADVERTISEMENT - CONTINUE READING BELOW
Tapping into the inexplicable rise of the male romper suit this new strain of tasteless all-in-one abomination has arrived straight from the sixth circle (heresy) of Dante's hell, unleashed unto the public via Gary Chow on Twitter and sold on a website called—and we're not joking—GetOnFleek.com
Oh mercy.
ADVERTISEMENT - CONTINUE READING BELOW
Why hast thou forsaken us, Cary Chow?
If there is one sliver of light to be taken from this howling black news, it's that the Kim Jong romper is discounted, which at least proves that it's not really selling; hopefully at all.
Now let the serpent's robes burn...we beg you.
This story originally appeared on Esquire.co.uk.
* Minor edits have been made by the Esquiremag.ph editors.
The goal of every country should be containment.
The government had earlier imposed a travel ban on South Korea.
An American in Manila builds a gentleman's space filled with his many passions.
All works are P50,000 and below.
Here's everything we know Daniel Craig's final film as 007.
Raise a glass for Pete Lacaba, fearless poet and journalist during the Martial Law era.
It's going to be the dream school for Filipino sports prodigies.
We review the Mazda 6 2.2L Skyactiv-D 4DR.
At Starbucks Reserve, coffee isn't just a drink, it's an art form. See what makes these coffeehouses worth visiting and get to know some of the artists behind each shop's unique interiors.  
Fires damaged 650 hectares of forest.