Fashion
Nike Wants to Save the Planet With Its New 'Flyleather'
Or at least help improve our sustainability situation.
IMAGE Nike
Nike knows sneakers. And innovation. The brand has been one of the leading forces for both worlds since the jump. And that tradition continues today with the brand's latest fabrication drop, Flyleather.
Much like Nike Flyknit, the brand is angling to Flyleather change the way the industry looks at the sneaker fabric. The reimagined leather is a lighter, stronger—40 percent light and five times stronger!—material made with leftover leather scraps and synthetic fibers, an eco-friendly process that lets no material go unused. The production process also uses less water and has a lower carbon footprint than other leather and sneaker manufacturing techniques. It's an approach the brand wants to instill in every product it makes.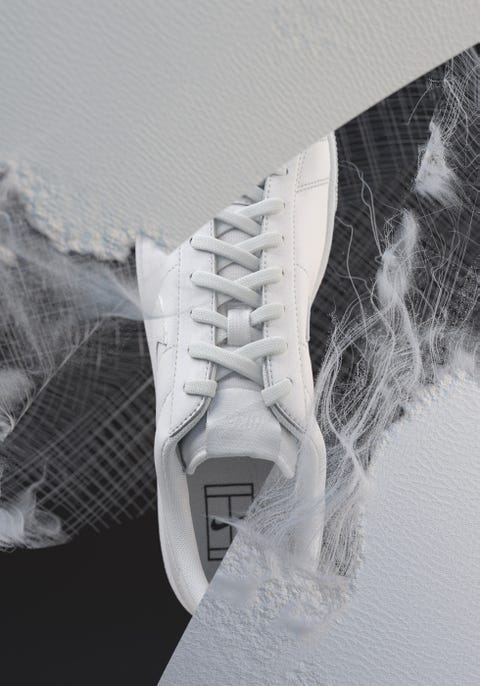 ADVERTISEMENT - CONTINUE READING BELOW
"Nike believes in science, and that climate change is real," says Hannah Jones, Nike chief sustainability officer and VP of the innovation accelerator. "That's why Flyleather is a game-changer. As we witness the impact of climate change, the world is getting after a low-carbon economy, and Nike is innovating it."
Flyleather is the first of many plans for the brand to explore modern, sustainable production methods and sneaker fabrications. The first sneaker with the fabric is dropping today on the Nike Tennis Classic. The Air Force 1, Air Max 90, Cortez, and Jordan 1 will follow suit. It's an environment-improving fabric blended with timeless sneaker shapes—is there a better way to save the earth?
This story originally appeared on Esquire.com.
* Minor edits have been made by the Esquiremag.ph editors.
It was hip and happening back in the day.
Heading into Season Eight, the HBO show's treatment of female characters remains unforgivable.
'I feel like a fan as much as anyone else'
The Swiss marque modernises a classic with a brand new material.
No more streaming 'Doomsday Preppers' to your TV via your iPhone or iPad.
Special menus in the exclusivity of your own home a perfect evening.
The side effects of ditching tech during travel include dopamine boosts and really fucking good views.
But what kind of life is that, anyway?
A look back through pictures of Manila the way it used to be.
The "Last Jedi" director says he wants to see a movie he isn't expecting.