The Best New Watches of 2019 (So Far)
Highlights from the International Watch Fair in Geneva, including the Montblanc Heritage GMT and a marshmallow-inspired timepiece from Richard Mille.
Fresh from the International Watch Fair in Geneva, Esquire UK deputy-editor Johnny Davis runs us through the nine best timepieces of the year so far including watches from Piaget, IWC, and Montblanc.
1| Piaget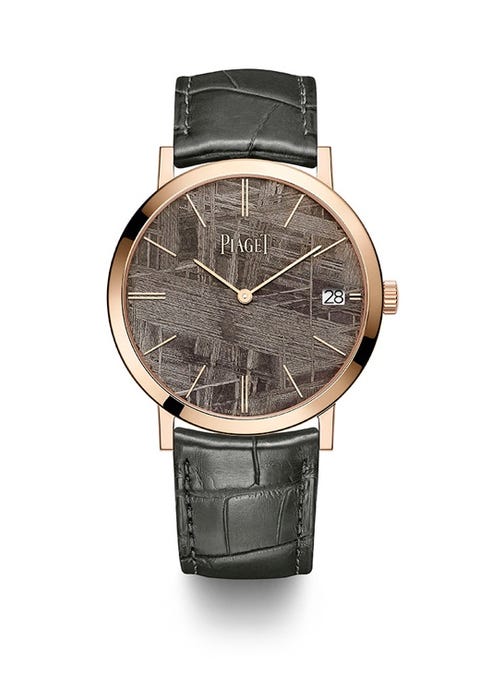 Skinny watches are Piaget's calling card, performing particularly well for them, as well as being award-winning marvels of engineering in their own right. Upping the ante this year, the brand has added a thin layer of meteorite to two of its Altiplano models (Altiplano 40mm in pink gold with a brown meteorite dial, pictured). Since each sliver of rock is slightly different, each watch is effectively unique. In a weird galactic trend alert, it's not the only watch brand to incorporate meteorite in 2019, but we love what Piaget have done here: the combination of chic ultra-thinness and rugged stone dial really works. en.piaget.com
2| Audemars Piguet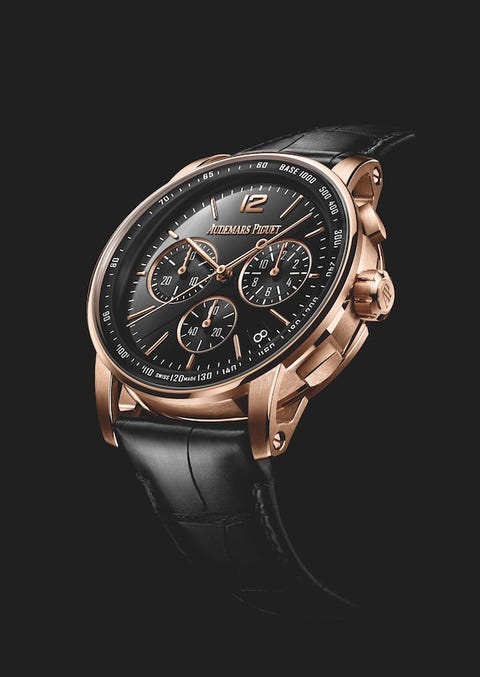 ADVERTISEMENT - CONTINUE READING BELOW
Audemars Piguet is famous for its Royal Oak. Based on the shape of a diving helmet, with its exposed screw heads and angular case shape, it debuted in 1972 and was met with shock and awe. Some people screamed abomination, though not for long: It remains the first and arguably best luxury sports watch in the world. This year AP announced a new collection: Code 11.59. Like the Royal Oak before it it's fair to say this has divided opinion. Available in 13 models, Code 11.59 has been in development for seven years, some of which was spent constructing new ovens to weld components at 800 degrees Celsius. Some parts are so complicated the brand claims there are only 10 craftsmen in the world who can assemble them. Of the two companies supplying dials, one quit months before launch because the intensity of the lacquering meant they were throwing away nine out of every 10 they made. The idea is for AP is clear: not to rest on its laurels and to show how modern it is capable of being. No wonder its boss has called the new line "the biggest launch since 1972." audemarspiguet.com
3| Montblanc
ADVERTISEMENT - CONTINUE READING BELOW
Recommended Videos
Montblanc has an arsenal of handsome timepieces ready to roll out for 2019. Four years into the job and MD Davide Cerrato has hardly put a foot wrong. But it feels like everything the brand has worked towards has fallen into place this year. Frankly, you can take your pick of the upcoming releases but we're pretty bowled over by the elegance of the Montblanc Heritage GMT. It comes in three automatic versions: a silver/white domed dial, a steel Milanese bracelet or a salmon-colored dial with a gray alligator-skin strap. All three are 40mm, have Super-LumiNova hands, and domed sapphire crystals. montblanc.com
4| Jaeger-LeCoultre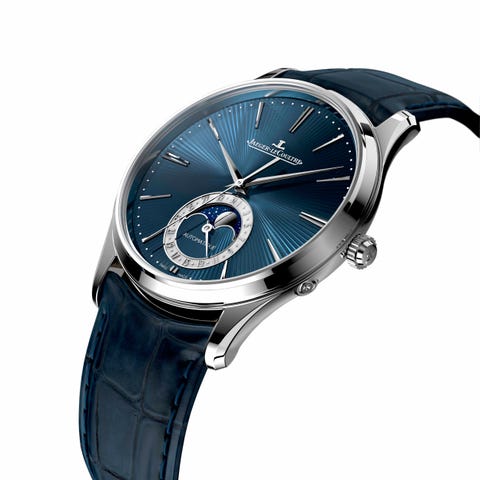 Next, a piece that shows off just a few of the remarkable in-house handcraft skills Jaeger Le-Coultre has maintained, including enamel dial-making and hand-guilloché, on a super-elegant moon phase watch with an incredibly thin movement. The Jaeger Le-Coultre Master Ultra Thin Moon Enamel also has a power reserve of 70 hours, meaning you can wear it Monday to Friday and pick it up again at the start of the week, without correcting the date, moon phase, or time. The case is white gold, the dial an eye-wateringly deep midnight blue and the hand-workmanship the best in the business. jaeger-lecoultre.com
ADVERTISEMENT - CONTINUE READING BELOW
5| IWC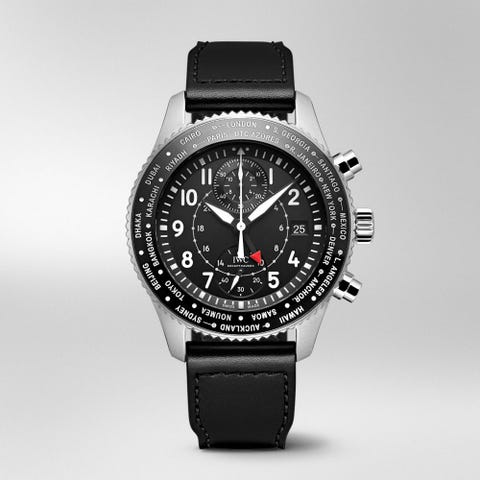 IWC makes other watch styles but it is best known for its pilot models, something it is doubling down on this year with the new additions to its Top Gun collection, including the Pilot's Watch Chronograph Top Gun, the Pilot's Watch Chronograph Top Gun Edition 'Mojave Desert, the Pilot's Watch Double Chronograph Top Gun Ceratanium, and the Pilot's Watch Automatic Top Gun. Also of note is the Pilot's Watch Timezoner Special Edition 'The Longest Flight,' dedicated to the 'Silver Spitfire – The Longest Flight' project, which will see pilots Steve Boultbee Brooks and Matt Jones attempt to fly around the world this summer in a Spitfire. Everything, from the color scheme to the black dial to the green textile strap, has been inspired by the cockpit of the classic warplane. iwc.com
6| Cartier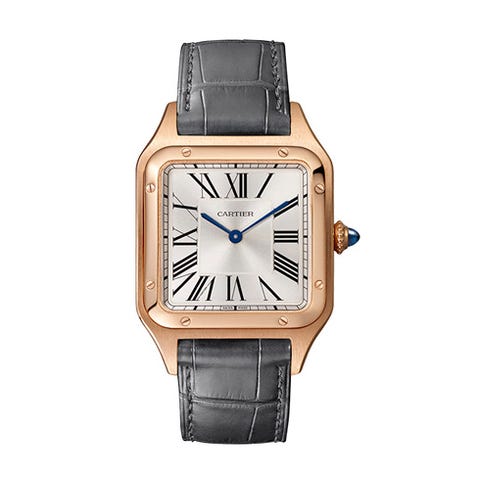 ADVERTISEMENT - CONTINUE READING BELOW
Unisex, released in two sizes and available in two-tone pink gold and stainless steel and all-pink gold, Cartier has pulled off an impressive feat in remixing a watch that has been around since 1904 and making it seem modern and completely of-the-moment. These variations of the classic Santos-Dumont now feature a quartz movement, the effect of which is three-fold: making the watch thinner and easier to wear, reducing the entry-price (something surely aimed at younger buyers looking to invest in their first luxury watch), and giving the model a hitherto unachievable six-year power reserve. cartier.co.uk
7| Richard Mille
Watchmakers tend to be a serious bunch who take their inspiration from serious places. Richard Mille is not one of those watchmakers. And what's not to love about Collection Bonbon, a set of 10 new watches that divides into 'Sweets' and 'Fruits'? In the former camp you can choose from Automatic Marshmallow, Automatic Sucette (lollipop), or Cupcake. In the latter there's Automatic Kiwi, Automatic Citron, and Automatic Fraise. "Bonbon—just saying the word is enough to make you smile," says artistic director Cécile Guenat. "It manages to convey a combination of good cheer and sharing all at once." richardmille.com
ADVERTISEMENT - CONTINUE READING BELOW
8| Vacheron Constantin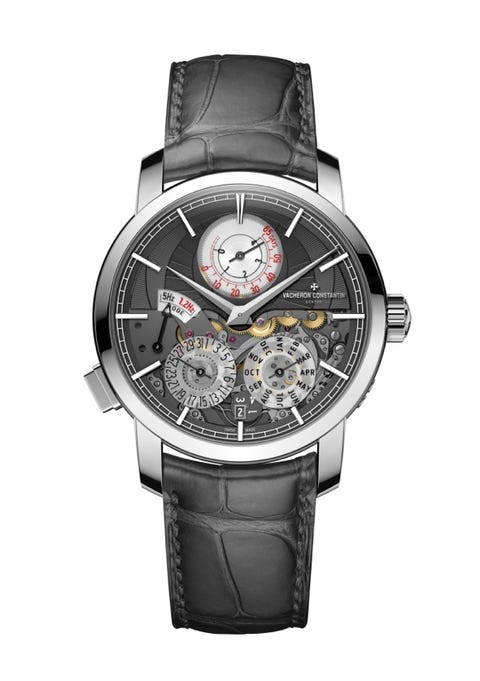 Not only is this an absolutely stunning piece of watchmaking, it will run for over two months, thanks to a clever 'standby mode' triggered by a pusher located at on the case at 7.00. The Vacheron Constantin Traditionnelle Twin Beat Perpetual Calendar includes an ultra-long power reserve when the watch is not in use, meaning the perpetual calendar needs no adjustment even if the piece has been packed away for 65 days. That's an ingenious innovation, but we're equally taken with this watch's striking looks: the hand-guilloché slate-colored gold and transparent sapphire dial, the 18k gold markers, and the beautiful symmetry for such a highly complicated piece. vacheron-constantin.com
9| Parmigiani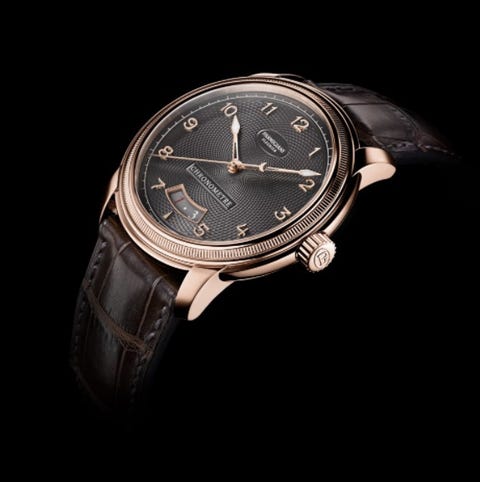 ADVERTISEMENT - CONTINUE READING BELOW
The Golden Ratio is what you get when you divide a line into two parts so that the longer part divided by the smaller part is also equal to the whole length divided by the longer part. Got that? It doesn't matter: It's the maths that explains why we find some things particularly pleasing to the eye. The Mona Lisa, for example, employs Golden Ratio proportions. So do pine cones. "The decoration is so captivating because it is based on the Golden Ratio," says Michel Parmigiani, of the dial on his brand's Toric Chronomètre Slate. "Reproducing a harmony that is everywhere in nature." The elegance is topped off by a Hermès tan-colored alligator strap and a red gold ardillion buckle. parmigiani.com
This story originally appeared on Esquire.co.uk. Minor edits have been made by the Esquiremag.ph editors.
More Videos You Can Watch