Fashion
What Your Watch Preferences Say About You
Five distinctive types of watch buyers and the timepieces they wear
ILLUSTRATOR Alec Doherty for Esquire UK
Whether you're a veteran in the horological game or a fresh face looking to invest in your first serious watch, we all fall into a certain type of discernible buyer.
Here we break down the five most common timepiece tribes... ring any bells?
1 . The Fresher
ILLUSTRATOR Alec Doherty
He's in his early twenties, fresh off campus and the world doesn't know what's about to hit it. This guy built up a burrito food truck empire in his first year at university, ran two club nights and still managed a first with honors. Though he's not into suits, as such, he likes his clothes and recently invested good money into a pair of Church's brogue boots (his dad swears by the Northampton shoemaker, after all). Watch-wise, he's about to make his first serious investment and he knows what he likes… he thinks.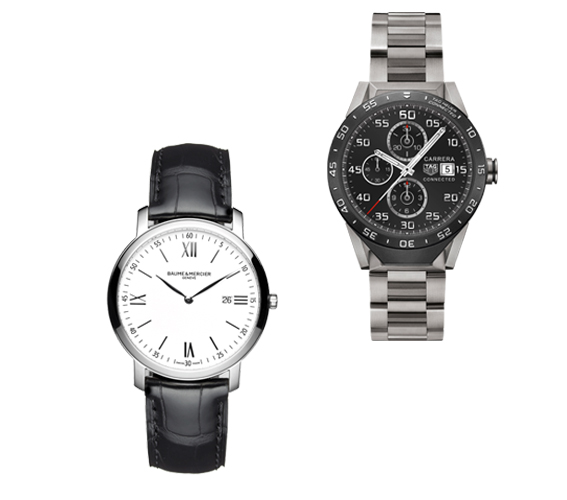 From left: Steel Classima slim on black alligator strap by Baume & Mercier; Titanium Carrera Connected touchscreen by TAG Heuer; both available at The Watch Gallery
2 . The High Flyer
ILLUSTRATOR Alec Doherty
He's got money to burn and he's got Rolex on his mind (who hasn't?). He's just spent half his savings marrying his wife (who has a thing for Italian shoes) and he's just about ready to splash out hard-earned cash on himself. The High Flyer reads the FT during the week and Esquire at the weekend, he likes sushi (not so keen on sashimi) and prefers Bourne to Bond—he's just that kind of a guy.
From left: Steel Oyster Perpetual Air-King by Rolex; Stainless steel Drive de Cartier on black alligator strap by Cartier; both available at The Watch Gallery
3 . The Elder Statesman
In addition to timepieces, the elder statesman has a penchant for round tortoiseshell spectacles, double-breasted cashmere suits from Anderson & Sheppard and long winter holidays in Mustique (summer breaks are frightfully common). He's one of those fortunate older men who's kept a sweep of charcoal hair well into the autumn of his life and he knows the difference between day and dress watches. He owns 20 of each, after all.
From left: Stainless steel Geophysic Universal Time Automatic on black alligator strap by Jaeger-LeCoultre; Rose gold-diamond Altiplano on black alligator strap by Piaget; both available at The Watch Gallery
4 . The Free Man
ILLUSTRATOR Alec Doherty
He's escaped the corporate hamster wheel and now spends his weekends kite surfing in Oman, ocean diving in the Maldives and cliff diving on France's Atlantic coast. With a face carved from mahogany, hair with the lightest smattering of grey and a physique to shame men 20 years younger, he's also a wizard on the stock market and gets by on his dabblings (he netted a cool £3.6m last year).
From left: Stainless steel Alt1-ZT Automatic on brown leather strap by Bremont; Stainless steel Navitimer by Breitling; both available at The Watch Gallery
5 . The Minimalist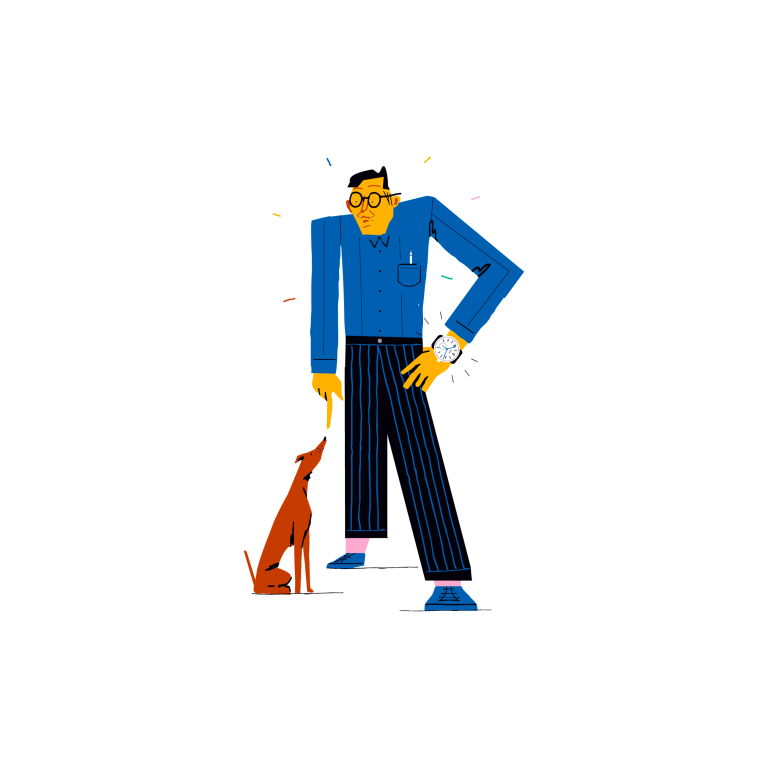 ILLUSTRATOR Alec Doherty
This guy has got nothing to prove, apart from the fact he has impeccable taste. A multiplatform designer by day and father of two by night, he has a thing for Margaret Howell shirts and vintage Helmut Lang, spends his weekend visiting art galleries with the kids and can regularly be found walking his whippet, Maud.
Stainless steel Max Bill Automatic by Junghans; Stainless steel Tangente 33 Karat Manual by Nomos Glashütte; both available at The Watch Gallery
This story originally appeared on Esquire.co.uk.
* Minor edits have been made by the Esquiremag.ph editors.
Because every time a bell rings a Beatle gets his Wings.
Twenty years ago, a low-budget film of handheld camerawork terrified early Internet audiences who thought it was real.
Be sure you're ready for the big one!
"There was that kind of weird feeling of, 'What the hell? We worked so hard.'"
It's broken down into a 22-step structure.
The franchise industry continues to grow, with new and exciting international companies seeking investors and franchisees in the Philippine.
We're going to break the heat index.
What you need to know about Philippine Offshore Gaming Operators or POGOs
These are some original fairytale endings (albeit awfully disturbing versions) of fairytales we grew up with.
AllHome plans P20.7B stock market debut in October 2019.