Style
6 Grooming Terms That Should Be In Your Vocabulary
Know the difference between a moisturizer and a hydrator.
There's this old notion that men should only look good effortlessly, or else not at all. Because of this, many of us cared too little about how we presented ourselves. Thankfully, this outdated idea is now behind us and maintaining an involved grooming regimen has become more than acceptable; these days, men can apply specific and mindfully-selected skincare products without fear of reproach.
But the realm of skincare tends to feel vast and foreign to most men, and it can be hard to parse what products mean with their grooming jargon. Below are a few terms and definitions that may seem familiar—but in the context of stuff-you-rub-on-your-face, here's what you need to know about them:
Cleanse
Before anything else, you need to clear your skin of all the surface-level dust and debris using a reliable water-based facial cleanser. It's the mild part of a skincare regimen, and one that every man should have. If you don't think that's enough, you can go the extra mile with the Clinique for Men Sonic Brush—its specialized bristles will both deep-clean your pores and cleanse your cheeks.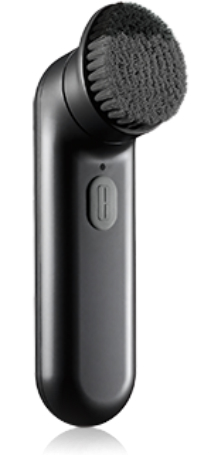 Clinique for Men Sonic Brush, P5,600
Exfoliate
To exfoliate your skin is to remove dead cells from its surface, typically through washing or rubbing with a granular substance, or in some cases, with lasers. The fine, non-abrasive grains of the Clinique for Men Face Scrub, for example, deflakes, revives, and smoothens your skin. By clearing your face of dead cells, exfoliation paves the way for moisturizers and other products to do their jobs more effectively.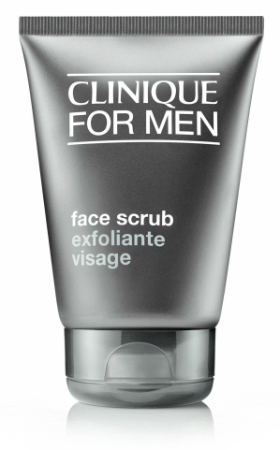 Clinique for Men Face Scrub P1,600
Moisturize
Moisturizing is one of the most important parts of an effective skincare routine. Moisturizers exist to reduce transepidermal water loss, which means they prevent the natural oil and lipids of your skin from draining out, and its water from evaporating, keeping your skin's moisture at its own natural level. One like Clinique for Men Oil Mattifying Moisturizer simultaneously serves the additional function of managing your skin's oil levels, too, making sure that your mug is never too oily nor too dry.

Clinique for Men Oil Control Mattifying Moisturizer, P2,200
Hydrator
To give you a taste of just how nuanced the world of skincare can be, consider the difference between hydrators and moisturizers. Technically, they serve the same purpose: make sure that your skin has all the moisture it needs. They go about this differently, though; instead of trapping the moisture inside, hydrators increase the water content of your skin.
The common practice is to use both hydrators and moisturizers in tandem, but the effects of each can differ depending on your own skin type. Clinique for Men Maximum Hydrator Activated Water-Gel, which will be coming out by late June, would be a worthy choice for those with naturally dry skin. The light water-gel formula instantly soothes and refreshes dehydrated skin.

Clinique for Men Maximum Hydrator Activated Water-Gel, P2,850
Toner
Otherwise known as tonics, toners are products that help balance your skin's pH level and give it a base layer of moisture. Some toners, such as the Clinique for Men Exfoliating Tonic, also actively unclog pores and minimize oil build up. Like exfoliants, toners are meant to prep your skin for succeeding skincare treatments.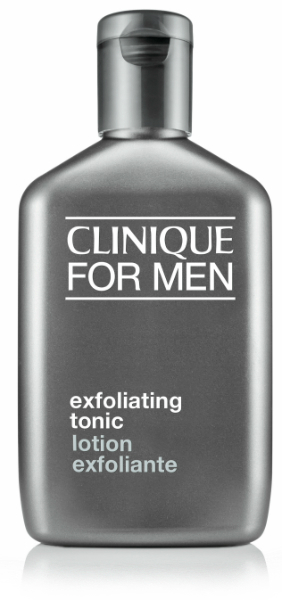 Clinique for Men Exfoliating Tonic, P1,450
SPF
Short for Sun Protection Factor, you've probably seen this term on your sunblock before. But do you know that many non-sunblock skincare products have SPF properties as well? This is because even short bursts of exposure to harsh sunlight can cause harm to your skin. So for everyday use, instead of heavy-duty sunblock, you can opt for skincare products with SPF like Clinique for Men SPF 21 Moisturizer. The number 21, in this case, is a just-right level of protection, as commercial sunblocks typically range from SPF 15 to 30.

Clinique for Men SPF21 Moisturizer, P2,300
At the very least, these should get you started on a path to better understanding the importance of skincare. This sort of knowledge is especially important for guys who travel the world and live an outdoorsman's lifestyle—like Jeremy Jauncey, the man behind Beautiful Destinations and a recently named ambassador of #CliniqueForMen's #BehindTheFace campaign. He's a rare specimen who manages to look like he doesn't rough it out in different countries from week-to-week, even if he does. So who better to take cues from than the man himself?
For more information on Clinique for Men products and where you can get them, visit Clinique on Facebook.