What time did you wake up today?
6 a.m.
What's the first thing you usually do when you wake up?
I pray. Then I check on the kids, take them to school, go back home, and have coffee with my husband Phillip.
What should every woman have in her closet?
A good-fitting pair of jeans, a classic white polo shirt, and pointed black stilettos. And a little black dress.
How do you approach dressing for the day?
It all depends on my schedule. If it's a suppliers-and sewers kind of day at work, it's comfy dressing. If not then I'm a bit more dressed to see friends and clients. You have a fashion line, Alegre. Tell us a bit about the journey it has taken you. I actually thought I'd end up in finance as I have a degree in Economics. But I guess my passions led me elsewhere. I've always loved fashion, and one day I decided to make some beach cover-ups for myself. That little idea from nine years ago is now my Alegre line of resortwear, dresses, tops, and jumpsuits.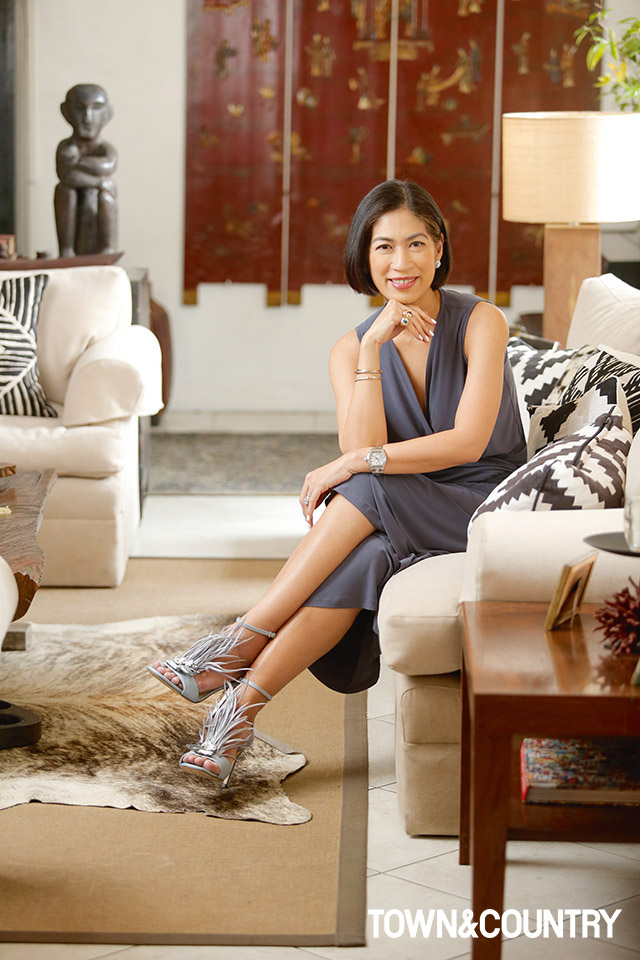 ADVERTISEMENT - CONTINUE READING BELOW
Describe your muse.
Someone who is very comfortable with her own body and knows what looks good on her. Someone who doesn't try too hard.
Favorite thing about your job?
The flexibility of time and working with things I love and enjoy.
What is your hope for the local fashion industry?
I think it's at a very good place right now and I'm confident it will only get better. There are so many choices and options for everyone, and at different price points. There are no more excuses for one to not look good.
Favorite clothing labels?
COS, Zara, and Uterque. Very affordable pieces that are wearable and current.
Shoes?
Aquazzura, Gucci, and Malone Souliers.
Bags?
Céline, YSL, and fun native bags made in the Philippines.
Watches?
Rolex and Omega.
Signature accessories?
A men's watch and a signet ring from Phillip's family.
Favorite fragrance?
Hermès Un Jardin sur le Toit and Jo Malone London Grapefruit.
What 's on your shopping wishlist?
A square narra dining table that comfortably seats 12 people.
Favorite designers and shops?
Carolina Herrera, Victoria Beckham, and Joyce Makitalo.
How do you stay in shape?
I try to exercise thrice a week, either Zumba or spinning classes, and I watch what I eat.
Dream dinner guests?
Oprah Winfrey, Beyoncé, David Letterman, and the Pope.
Describe your home.
Very old school with classic wooden furniture and accents.
What do you read regularly?
I subscribe to Vogue, Porter, Glamour, and Marie Claire.
What books are on your night table?
Origin, by Dan Brown; Rich People Problems, by Kevin Kwan; and Cutting for Stone, by Abraham Verghese.
What music is on your playlist now?
Acoustic and '90s classics.
What do you like most about your appearance? About yourself?
Definitely my height. And the confidence that my age brings.
Name one positive thing that happened today.
A fabulous day spent in Tagaytay with some really lovely ladies. We had lunch at Balay Dako, then went plant and fruit shopping in Santa Rosa.
Recent source of elation?
The success of my latest collection of barong tops and dresses.
What city is closest to your heart?
Right now it's Queenstown, New Zealand, as we just had the most fantastic holiday there. It's so scenic and the place is just breathtaking. And there's so much to do for all ages.
Favorite restaurants?
Kikufuji in Manila, La Pepica in Valencia, and Can Majo in Barcelona.
Most memorable meal?
Ramen from a little hole-in- the wall restaurant on a winter night in Sapporo with Phillip, Clara, and Emilia.
Signature drink?
Wine, wine, wine.
What would your last meal on Earth be?
Japanese food.
Where are you traveling to this year?
Hopefully a trip with Phillip and the girls to the U.S. in June or July.
Tell us a bit about your family.
Phillip is a wonderful husband and father to Clara and Emilia, our twins, who are 10 years old.
What are your hopes for your children?
I want them to be God-loving, Godfearing girls who are respectful, independent, and educated thinkers who know their rights and who will pursue their passions as they get older.
ADVERTISEMENT - CONTINUE READING BELOW
Any causes you are passionate about?
Education via scholarships and healthcare via the Gift of Life program.
What do you do as soon as you get home?
I catch up with the kids and check what's for dinner.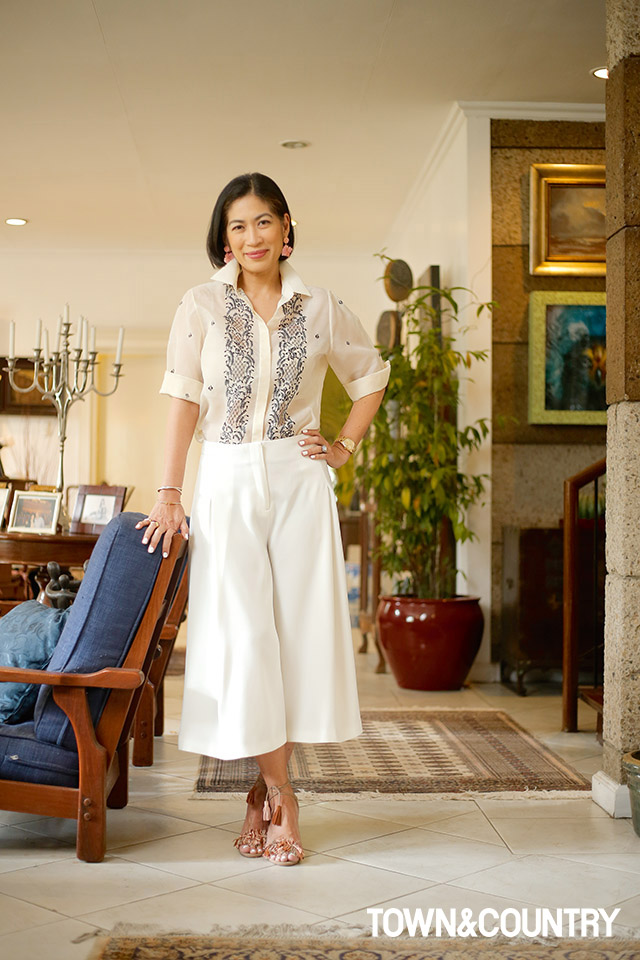 What do you do to unwind?
We head to either Tali Beach or San Pablo, Laguna.
What 's your idea of a perfect day?
A lazy day with Phillip and the girls in our pajamas, or a day out at the beach.
Guilty pleasures?
Chocolates and chips.
Any 2018 resolutions?
To continue to be more forgiving—of myself and of others.
Biggest challenge you've had to overcome?
A recent health scare where I was in hospital for over a month.
Best decision ever made?
Marrying Phillip.
Biggest mistake of your life?
Second guessing myself.
Greatest extravagance?
Shoes.
Pet peeves?
When people say yes, even knowing that they can't.
Best piece of advice received?
Don't ever let your husband see you in a duster and rollers. Also: "When someone shows you who they really are, believe them."
Favorite quote or verse?
"For I know the plans I have for you, says the Lord. Plans to prosper you and not harm you. Plans to give you hope and a future," from Jeremiah 29:11.
Values you appreciate most in a partner?
Integrity, ambition, loyalty, and a sense of humor.
Love of your life?
Phillip.
What else are you up to tonight?
Netflix and a book in bed.
What time are you going to sleep?
10:30 p.m.
What do you hope to dream about?
Happy dreams with Phillip and the twins.
*This story was originally published in the March 2018 issue of Town&Country.
>