Meet the Portofino, Ferrari's new supercar.
The $200,000 (around P10.2 million) convertible has been dubbed as Ferrari's "entry-level" supercar. That's because the La Ferrari, the iconic Italian brand's superhypercar costs $1.35 million.
A quick look under the hood, however, reveals that the Portofino is anything but entry-level. It uses a 600-horsepower, turbocharged V8 engine which is up 40 from its predecessor, the California T. Additionally, it boasts the Ferrari tradition of zero turbo lag, taking you from 0 to 60 mph in 3.5 seconds.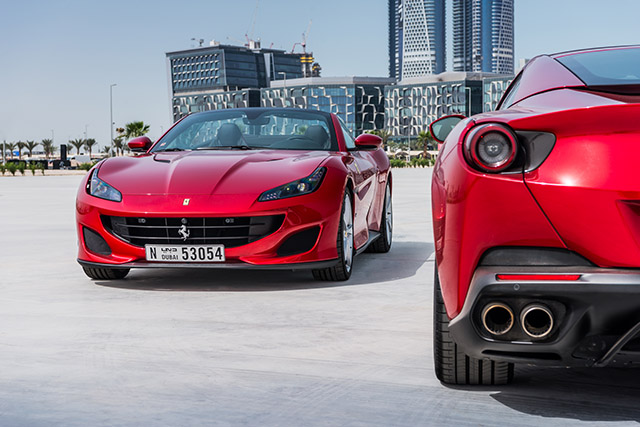 "Welcome to the world's very first Ferrari Portofino road test drives," said Helmi Sghaier, PR and Communications Manager of Ferrari Middle East, Africa & India as he escorted us into a ballroom to get an overview of Ferrari's latest V8 GT.
The supercar's name, like its design, symbolizes elegance. Located in Genoa—the west coast of Italy—Portofino is a typical Ligurian fishing village that's hugely popular with the elite jetset and international celebrities. The iconic seaside town is tightly clustered around a small but picturesque harbor which is flanked by yachts and boats.
ADVERTISEMENT - CONTINUE READING BELOW
But instead of the sleepy coastal town, Ferrari had arranged for us to experience the Portofino in one of its more exotic, cosmopolitan habitats: Dubai.