The art world is fraught with controversy, from vandalism and theft to dramatic stories behind some of history's most recognized works. And yet, for all the destructiveness that art is able to endure over the course of centuries, some pieces faced their greatest dangers in efforts meant to preserve them.
Art restoration as a practice has been around for about as long as the concept of art itself. The desire to "touch up" a work that has lost its original splendor is a natural instinct. In the cases of the eight pieces below, however, preservation efforts unintentionally left them worse for wear.
"A Massacre of History"
The Hatay Archaeology Museum in Turkey is home to a number of ancient Roman mosaics, some dating back to as early as the 2nd century. In 2015, however, at least ten of these priceless works of art were reduced to mere caricatures of themselves after a botched restoration project stripped away most of the works' color and detail. The end result was such a travesty that ?efik Çirkin of the Nationalist Movement Party called it a "massacre of history."
The team in charge of the restoration claimed that its work, while rendering the mosaics noticeably more simplistic, were accurate to the era. Nevertheless, the museum halted all restoration projects in response to the controversy, later admitting that the restoration involved "erroneous practices."
ADVERTISEMENT - CONTINUE READING BELOW
Unnecessary Appendages
Silvio Berlusconi drew the ire of the art world in 2010, when the then-Prime Minister of Italy had missing appendages reconstructed for ancient Roman statues of the deities Venus and Mars. Venus was given a new hand and fingers, while Mars received a hand, penis, shield, and sword. The more than 73,000-euro project was carried out as Berlusconi ordered the statues to be put on display in front of the Palazzo Chigi in Rome, where Berlusconi held office.
Because the statues were originally discovered with the aforementioned parts missing, critics believed that the prosthetic replacements were presumptive, saying that there would have been no way to know for sure that the restored work was what the sculptor intended. The new appendages, thankfully, were attached by magnets and could therefore be removed without damaging the base marble. In 2013, the statues were finally returned to their original, incomplete state.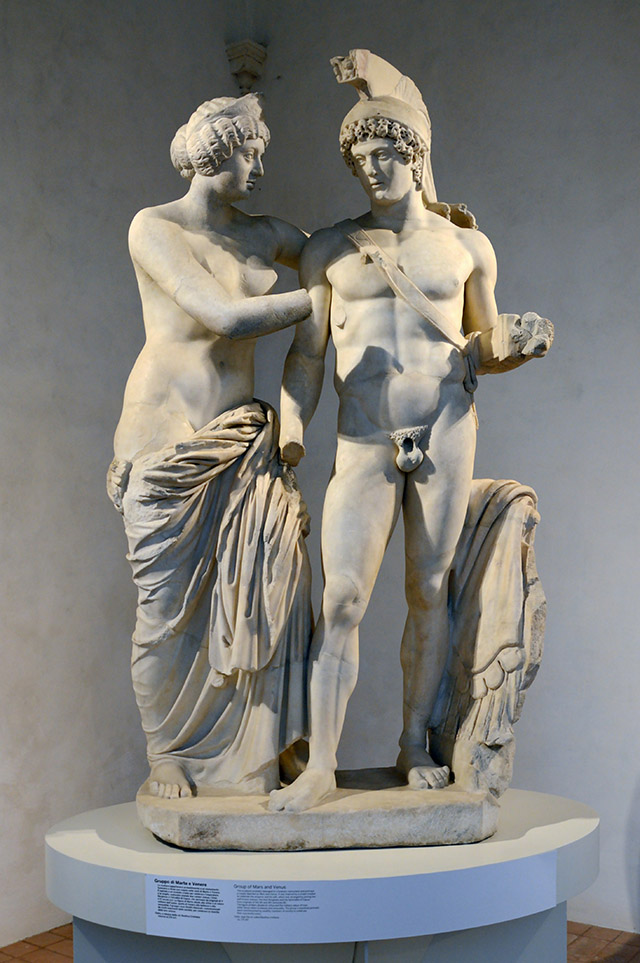 Behold the Monkey
The first art restoration to make major waves in the age of the Internet was also the cause of one of this generation's biggest tourism turnarounds. In 2012, parishioner Cecilia Giménez took it upon herself to restore an ecce homo ("behold the man") fresco of Jesus Christ at the Santuario de la Misericordia in Borja, Spain – despite having zero training in art restoration. The well-meaning octogenarian ended up distorting the paint so badly that Christ ended up looking rather simian, inspiring the moniker "Ecce Mono," or "Behold the Monkey."
Everything turned out for the better, however, as the sensation the botch had caused online led to a sudden surge in tourism to the small town in which it resides. By 2016, the painting had attracted over 160,000 tourists, and the income has helped Borja's businesses stay afloat in the face of a Spanish recession. Proceeds from souvenirs and ticket sales have gone towards the upkeep of a church-affiliated nursing home, as well as for the care of Giménez's son, who suffers from cerebral palsy. Not bad for a painting that was once regarded as "unremarkable."
ADVERTISEMENT - CONTINUE READING BELOW