Tod's Gommino loafers are a classic fashion staple for men and women.
Simple as they may be, the pebbled shoes manage to find that sweet spot between smart and casual. Apart from its famous loafers, there are so many more heritage tales from this storied brand. From its early beginnings in Italy to becoming a global success, we've listed down the things you need to know all about Tod's.
1. The Italian company started as a small shoemaking factory.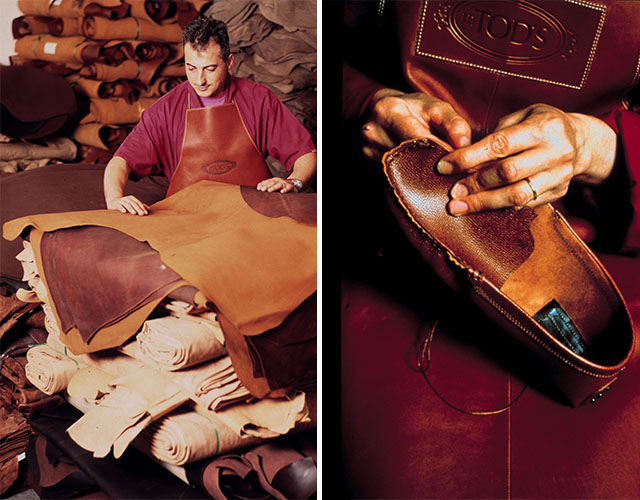 Tod's beginnings can be traced back to Filippo Della Valle. In the 1920s, Della Valle began cobbling shoes in a kitchen workshop. By night, he'd sell his products in the open marketplaces of different Italian towns. After the Second World War, Della Valle's son Dorino followed in his footsteps and founded a small shoemaking factoryin his basement. The Della Valle factory's 'Made In Italy' shoes flourished as it manufactured for private labels as well as American department stores Saks Fifth Avenue and Bergdorf Goodman.
ADVERTISEMENT - CONTINUE READING BELOW
2. Diego Della Valle brought Tod's to a whole new level.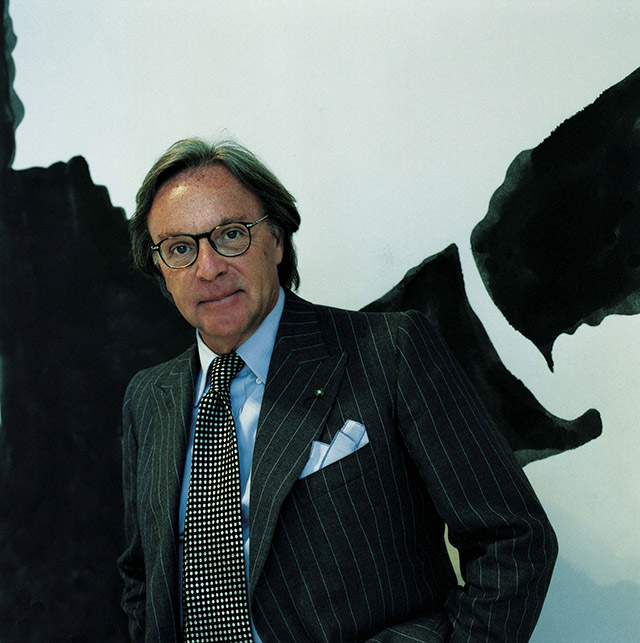 It wasn't until Dorino's son Diego joined the company that it truly prospered. He turned the family business into a global empire by traveling to New York and attracting the attention of designers such as Calvin Klein, Azzedine Alaïa, and Geoffrey Beene who all decided to sign on with the company as customers.
3. The Tod's name came from a phone book.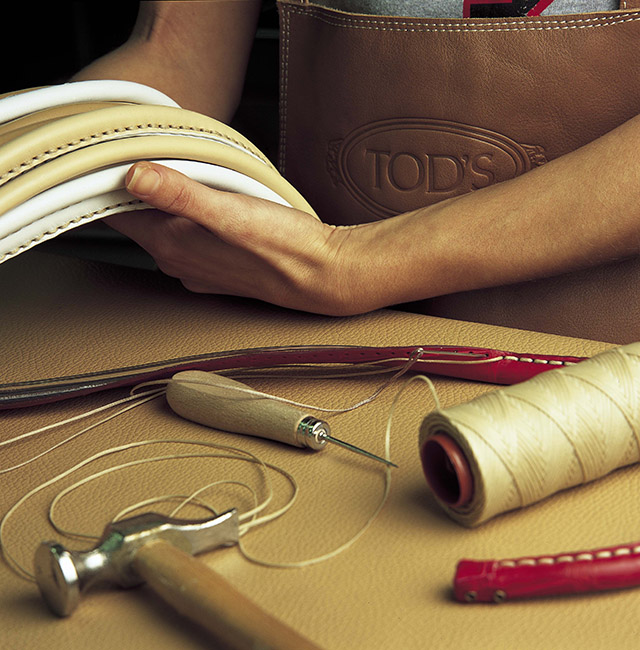 ADVERTISEMENT - CONTINUE READING BELOW
Recommended Videos
In the 1970s, the Della Valles decided to manufacture shoes under their own brand. Dorino spotted the name J.P. Tod's from a Boston phone book, and liked it enough to name the new venture after it. And thus, Tod's was born.
4. Tod's owes its quality to its meticulous construction process.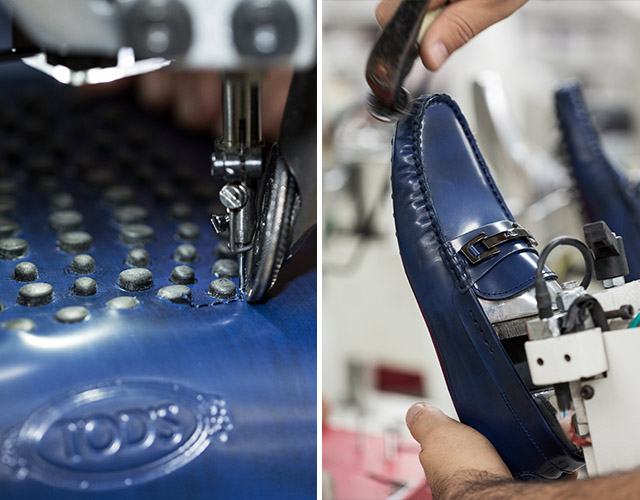 It takes over 100 steps to make a single Tod's shoe. The leather pieces are cut by hand, treated and inspected before being assembled in an equally thorough way by several artisans. Some of Tod's extraordinary pieces take years to be made as certain shades and textures can be more delicate. Tod's bags are made in the manner though it takes techniques used by ancient saddle makers.
5. The company struck gold with the Gommino loafer.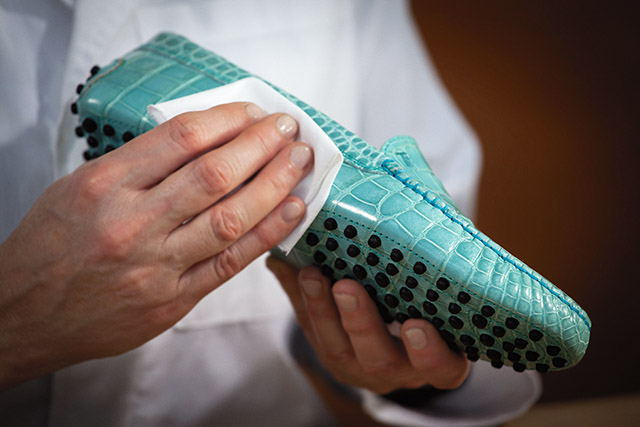 ADVERTISEMENT - CONTINUE READING BELOW
The idea was born from Diego's many travels to New York where relaxed dressing reigned supreme. He conceptualized it with the belief that people need a "beautiful, well-made shoe that could be worn in a professional, elegant, or casual environment." It was named the Gommino after its trademark 133 rubber (gomma in Italian) pebbles on the sole.
6. The Gommino has several famous fans.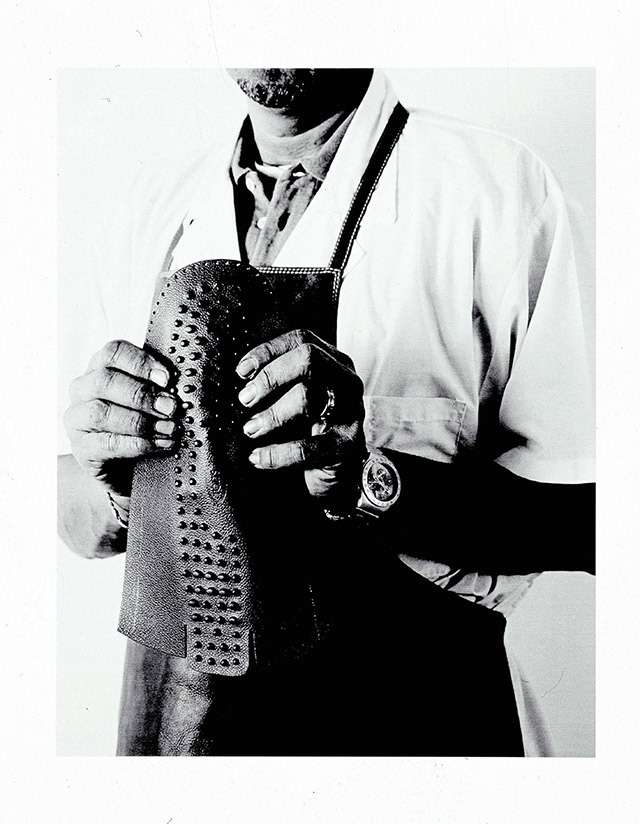 Since its creation in 1978, the Gommino has been worn by famous names such as Princess Diana (who famously wore them to Angola in 1997), Catherine Deneuve, Mick Jagger, Princess Caroline of Monaco, Sharon Stone, Gwyneth Paltrow, Carla Bruni-Sarkozy, and Harrison Ford.
7. Ten years after the Gommino, Tod's released another icon: The D Bag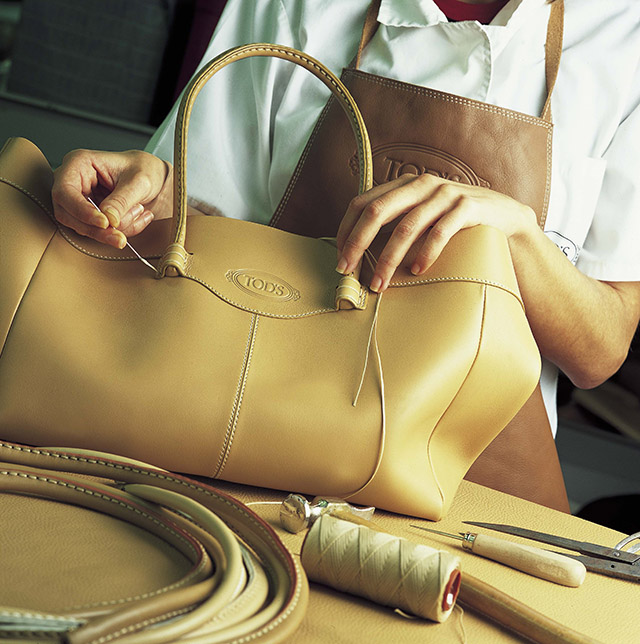 ADVERTISEMENT - CONTINUE READING BELOW
In 1997, Tod's ventured into handbags by introducing the now-iconic D Bag. The timeless yet modern bag collection reflected the spirit and philosophy of the Tod's brand and continues to do so until today. Named after one of its early users, Princess Diana, the chic and practical is favored for its spaciousness and versatility.
8. The Italian company is equally famous for its ultra-modern headquarters.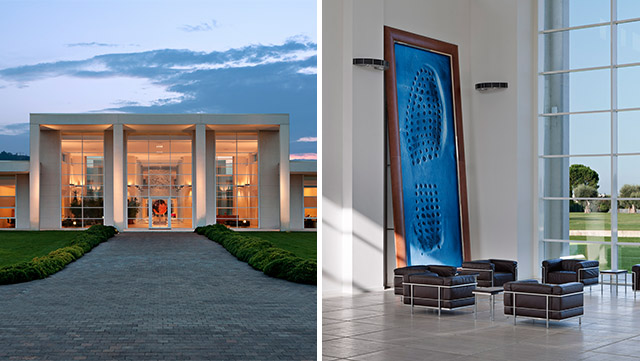 The Tod's headquarters were inaugurated in the Marche hills near Ancona in 1998. They were the first in Italy to feature "state of the art technical capabilities, coupled with a striking modern design." In addition to the façade, the headquarters has an auditorium, exhibition hall, kindergarten, gym, restaurant, and a replica of a Tod's boutique.
"This is a rare working environment, especially in Italy," says Diego Della Valle, President and CEO of the Tod's Group. "I wanted to give something back to my employees and create a truly unique work environment. For me, the headquarters symbolizes the dream behind the product. If we make the best product in the world, we need to give our employees some of the care and attention that we put into our shoes. Then the level of quality and the attention to details that you find in our products will be ensured."
ADVERTISEMENT - CONTINUE READING BELOW