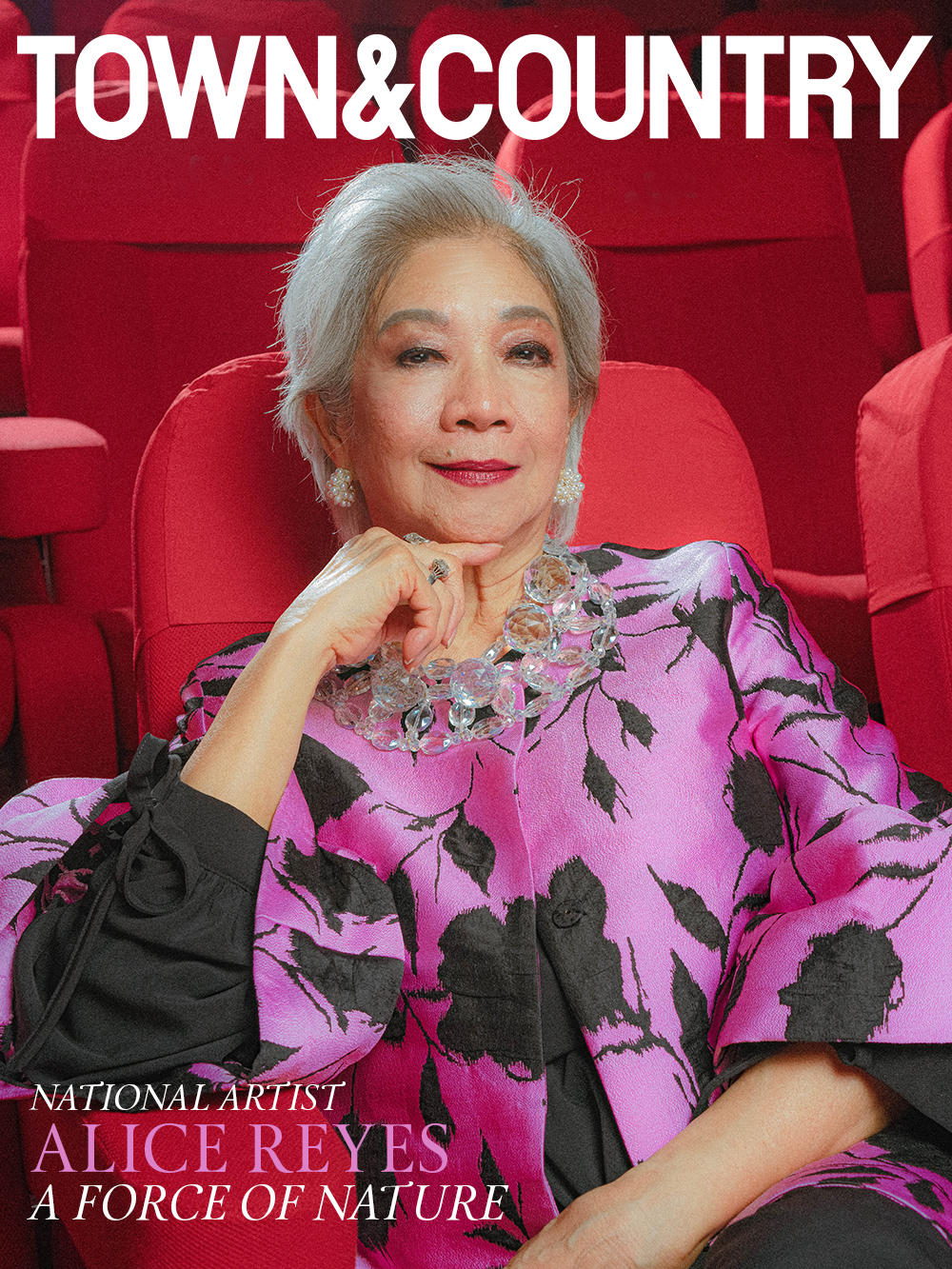 National Artist for Dance Alice Reyes, founder and current artistic director of Ballet Philippines, is every bit the individual you'd expect her to be. She is a cresting wave; a force of power and grace crowned by a bold shock of white hair. She walks with a cane, but moves as though it needs her for support. She is frank. She is opinionated. She is discerning.
And above it all, she is humble.
There would be those in the arts community who might disagree with that statement, as Reyes is notorious for her brazenness. During her first run as Artistic Director, she shares, her no-holds-barred approach to feedback earned her the moniker "Alicia Mondragon" among the company's dancers.
"Can you imagine?," she laughs. "I was like a telenovela villain!"
ADVERTISEMENT - CONTINUE READING BELOW
As we speak, however, the one consistent theme that emerges from our conversation is her gratefulness for all the people who made her life and career possible.
"It's the principle of partnership," Reyes explains. "A lot of people do it on their own, but a dancer is always dependent on so many people. You cannot dance by yourself. You need somebody to light you; somebody to costume you; somebody to partner you, if you want. It's teamwork."
Her storied career in dance began when she was four years old. At family gatherings, her cousins would make her dance for the adults, and the grown-ups would toss coins at her feet in appreciation. This, of course, made her a favorite among the other children, who would scoop up the money and treat themselves to something nice afterwards. For Reyes, it was an early introduction to the joy of dancing for an audience.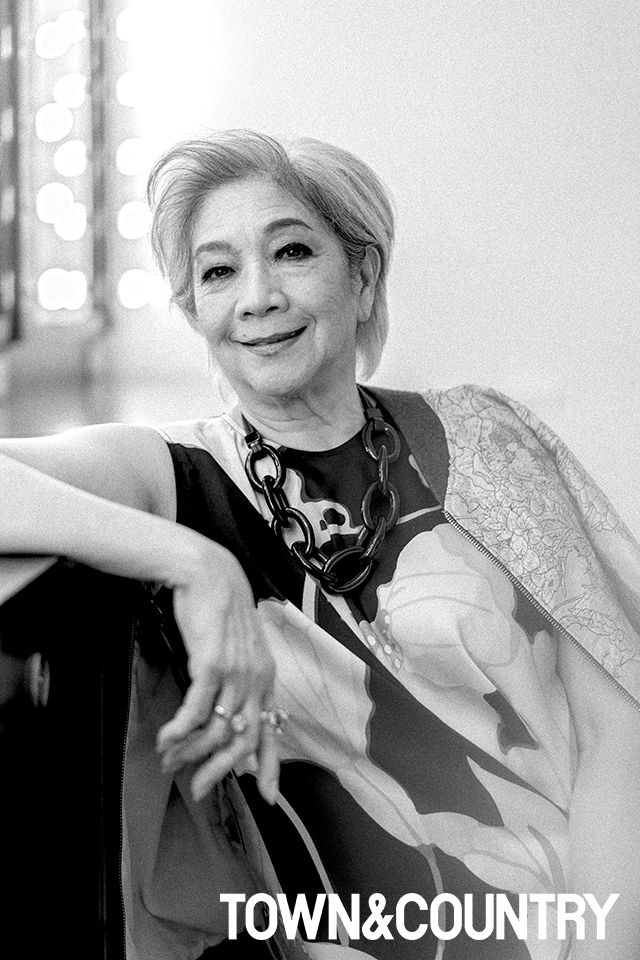 ADVERTISEMENT - CONTINUE READING BELOW
Recommended Videos
Her mother later agreed to enroll her in ballet class, but only if she took up piano and painting classes as well. The latter would serve her well in the future—her painting teacher was noted artist Araceli Dans, who opened her eyes to the world of art and design, two elements that would be crucial to her eventual success as a dancer.
You cannot dance by yourself. You need somebody to light you; somebody to costume you; somebody to partner you, if you want. It's teamwork.
For her first mentor in ballet, she had Rosalia Merino Santos, widely considered a pioneer in Philippine modern dance. She honed her craft further under the tutelage of Greta Montserrat, who was trained with the Shanghai Ballet. She then learned under future National Artist for Creative Dance Leonor Orosa-Goquingco, and from the esteemed American dancer Ricardo Cassell at the Philippine Women's University.
And while she credits all of them for her early growth in dance, it was her lessons under Hanya Holm that would definitively shape her career.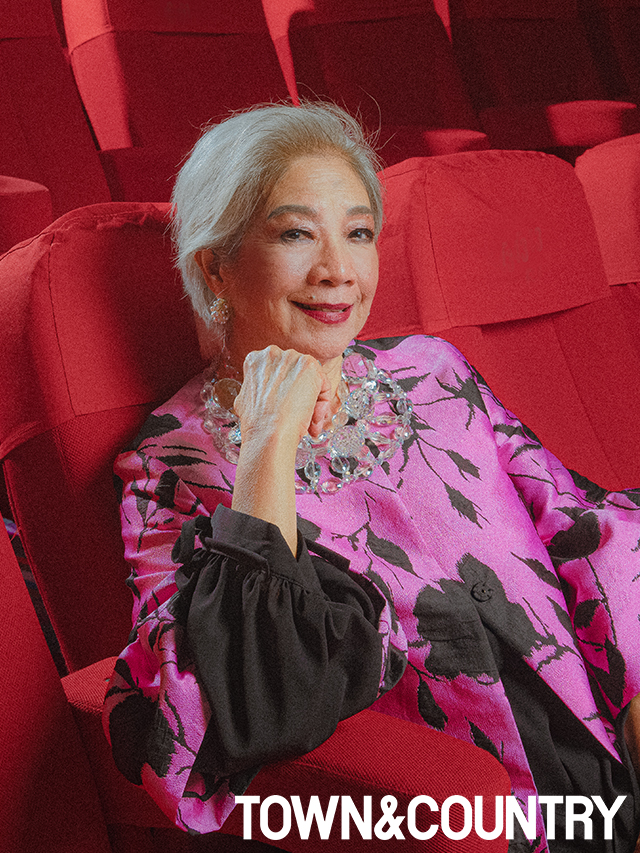 ADVERTISEMENT - CONTINUE READING BELOW
"Her philosophy was that each person should not be given a vocabulary," Reyes says. "That person should be given a philosophy and an understanding of the art of dance, so that that person can then develop their own way. For instance, if I had ended up with Martha Graham, I would be a Martha Graham dancer, which means a certain style. It's like classical ballet: you have to do it day in and day out until you moved her way. When you choreographed, you choreographed according to the Martha Graham style."
"Whereas with Hanya, you could do anything," she says. "Her pupils all had very different styles, very different directions. That was very helpful to me, and I have tried to impart that to all who I mentor as choreographers, as creative artists. I think when you see the repertoire of Ballet Philippines, you can see that philosophy."
"There are companies who only do one style; I believe that a dancer should be able to do any style. It's like if you're a violinist: you should be able to Bartosch, just as you can do Bach, just as you can do the Beatles. A dancer should be able to do classical ballet, and they should be able to get off their pointe shoes and dance on bare feet."
By the time Reyes had completed her studies abroad—courtesy of several grants she'd earned for her talents—she decided to come home and stage a showcase of what she'd learned over the years. It would eventually lead to a decision that broke off an engagement, while earning her the ire of other local dance companies.
ADVERTISEMENT - CONTINUE READING BELOW
"I wasn't going to come back here!" she says. "I was just going to stage this piece, parang, 'Okay, this is what I learned. I'm going share it with you, and then I'm going to get married and I'm going to teach at Mt. Holyoke, another one of those Seven Sisters schools in New England."
"And then I saw the Cultural Center and that... That changed everything."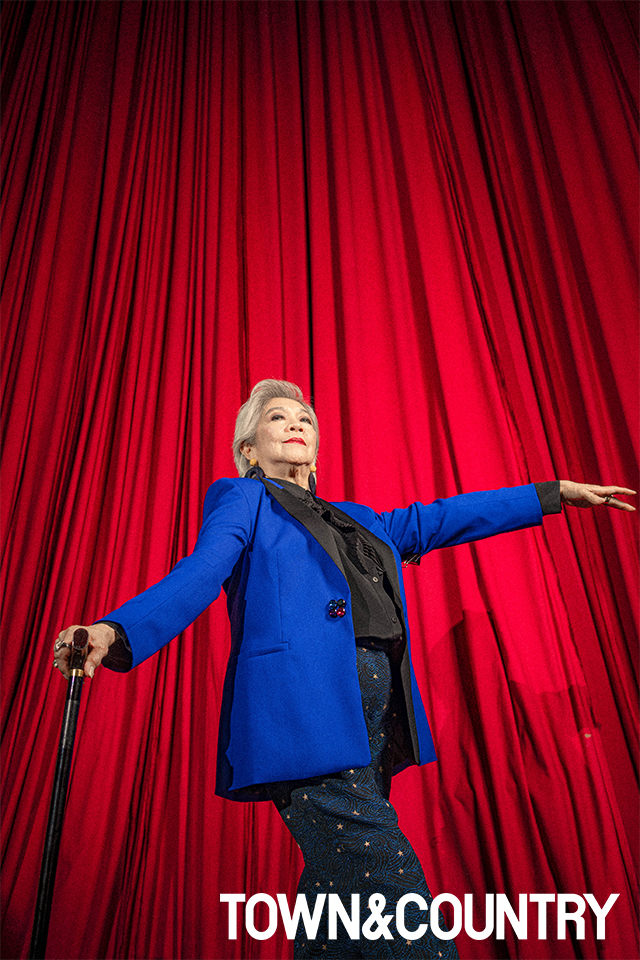 That was in 1969. At the time, the Cultural Center of the Philippines (CCP) was home to one of the most lavish theaters in the region. The lights and sound systems were state-of-the-art. Its architecture and interior design were immaculate. Its stage was enormous, rivaling some of the more prominent theaters in Europe and on Broadway.
The CCP launched with the performance of Isang Dularawan, a five-day theatrical showcase featuring the work of some of the country's greatest creative minds, including Vic Silayan, Lolita Rodriguez, and Vic Vargas. Reyes attended the show and found herself immediately enamored with the venue. She promptly cancelled her marriage plans to begin developing what would become the Alice Reyes Modern Dance Concert, alongside her friends Eddie Elejar and Tony Fabella.
ADVERTISEMENT - CONTINUE READING BELOW
Because the CCP Main Theater was so new, she says, there was nothing going on inside. "When the theater is dark, the theater is dark. Whoever's running the theater, they always want to have a production. They needed content. So I just came up with proposal after proposal, and since there was nobody else doing it, they gave it to me! I went in and said, 'Hey, I can do this for you and it's cheap!' My first concert cost all of P12,000. It was very cheap for what they got."
The Modern Dance Concert became one of the CCP's landmark performances, but it also made her a pariah among other companies who felt they had the right to perform at the theater first. "I was Public Enemy Number One for many years! But that never kept me from—of course it bothers you, but it didn't stop me because I always felt this—and they were here before I was. I would still not be popular saying this, but it's the truth: They were all part of the Dularawan festival that I watched from the second balcony, so why didn't they get themselves into the Cultural Center first, like I did? There were many existing groups who wanted to do that, but they waited to be asked. And I didn't wait."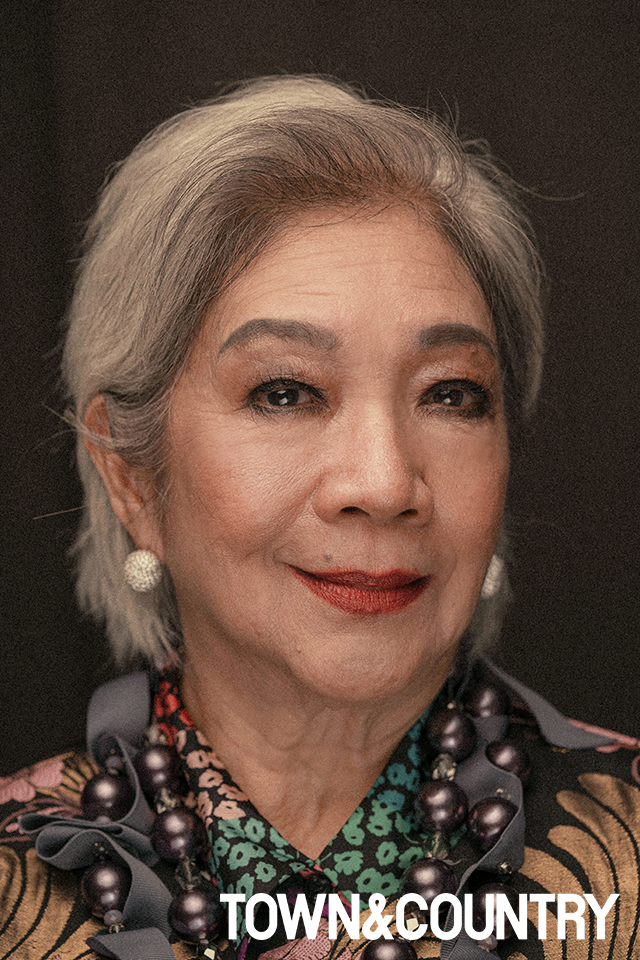 ADVERTISEMENT - CONTINUE READING BELOW
Some of her critics would change their tune, however, when the Modern Dance Concert debuted in 1970. Not only was it a show that fused classical dances with modern forms and music—including a bit of Led Zeppelin—but it was also a collaboration between Reyes and some of the Philippines' finest artistic talents.
"I had all the artists like Ray Albano, Roberto Chabet, Lee Aguinaldo, all these creative minds. Johnny Manahan, when he was still a young artist. I had all these fantastic minds working with me and giving me ideas and input. It was a fun show, one that nobody had seen before. If you were bored of Swan Lake, Sleeping Beauty and Giselle, my concert was very different and it was very well-received."
"We took it on tour, and everyone just loved it. It opened a lot of doors because there were people who liked what they saw and wanted more of it."
The success of the Alice Reyes Modern Dance Concert would lead to collaborations with other artists with whom Reyes credits much of her success, including the late National Artist for Theater and Design, Salvador Bernal.
"He could be nasty and mean, but he was always correct," she shares. "I mean, he didn't mince words; he and I would have lots of loud arguments. But he was always a very good one to bounce ideas against. He'd challenge you and himself and he always held you to a standard. He had high standards, and he demanded that from you."
ADVERTISEMENT - CONTINUE READING BELOW
Over the years, Reyes, Elejar, and Fabella would see their dance company take up residence in the CCP, eventually becoming what we know today as Ballet Philippines. Reyes would also create some of the finest works in Philippine dance, taking inspiration from our local literature and cultures, and brought to life with the help of her remarkable collaborators.
I believe that a dancer should be able to do any style. It's like if you're a violinist: you should be able to Bartosch, just as you can do Bach, just as you can do the Beatles. A dancer should be able to do classical ballet, and they should be able to get off their pointe shoes and dance on bare feet.
Amada, based on Nick Joaquin's short story The Summer Solstice, was one of the first, and Reyes credits an equal amount of its success to the work of its composer, National Artist for Music Lucrecia Kasilag. Rama Hari—a modern, localized version of the epic Ramayana—was created with set and costumes by Bernal, as well as a libretto by National Artist for Literature Bienvenido Lumbrera. Tales of the Manuvu, again with a libretto by Lumbrera, featured a collection of folk tales and myths from the Manobo Tribes of Mindanao.
Reyes's success, as well as her prolificacy, contributed to her lengthy 20-year stay as the artistic director of Ballet Philippines. It was, however, the one thing that mattered more to her than her craft that had her considering retirement: family.
"I was doing Rama Hari and my son came to me before I left the house," she shares, "And he said, 'Mama, can I please make an appointment for dinner with you?' He was 8. So I said, 'Okay! That's it!'"
Reyes officially retired from Ballet Philippines in 1985, but continued to serve as its artistic director for five more years, upon the board's request. She'd still keep lines of cooperation with the company open, coaching dancers and serving as a consultant when asked to, but for the most part, she was enjoying the next phase of her career.
ADVERTISEMENT - CONTINUE READING BELOW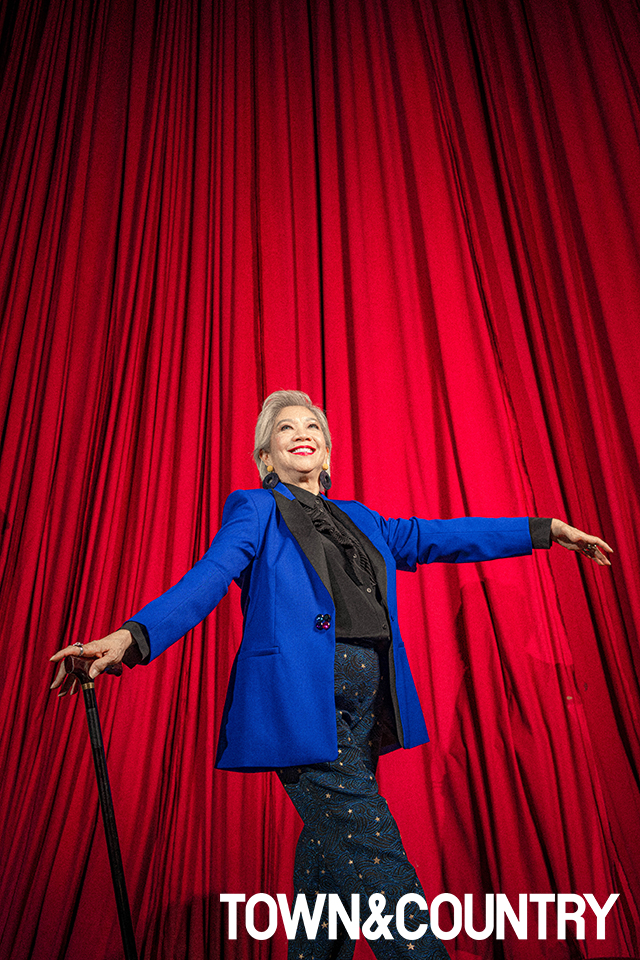 Even then, what were supposed to be quiet years were not without some excitement.
In 1985, she found herself in the middle of a landmark divorce ruling. She had divorced her then-husband Dick Upton back in 1982, in Nevada. The Philippine courts, however, were unclear on whether or not to recognize the divorce, and she was adamant on having it be official in both countries.
"It went to the Supreme Court," she explains, "Where a Filipina married to a non-Filipino citizen whose marriage and divorce is recognized by the non-Filipino citizen's country, the Philippines has no other recourse but to recognize the divorce. I was officially divorced because Dick Upton's government, the American government, recognized our divorce.
She continues: "So I'm always telling people you have to take it to the next step. The reason that I won that was that at the Supreme Court, there was a lady there who said, 'If we don't do this, our own citizen will be a second-class citizen in her own country.' Because I would always have to be Mrs. Upton, and he could marry-divorce-marry-divorce."
ADVERTISEMENT - CONTINUE READING BELOW
Despite the messiness of their divorce, Reyes and Upton have managed to maintain a good relationship. She's grateful for the education he provided for their son and daughter—Chris went to Brown and Sara went to Trinity, with both going to Choate Rosemary Hall for boarding school. When Upton later realized he was gay and remarried his partner Elmer, the couple even wanted Reyes to be part of the ceremony.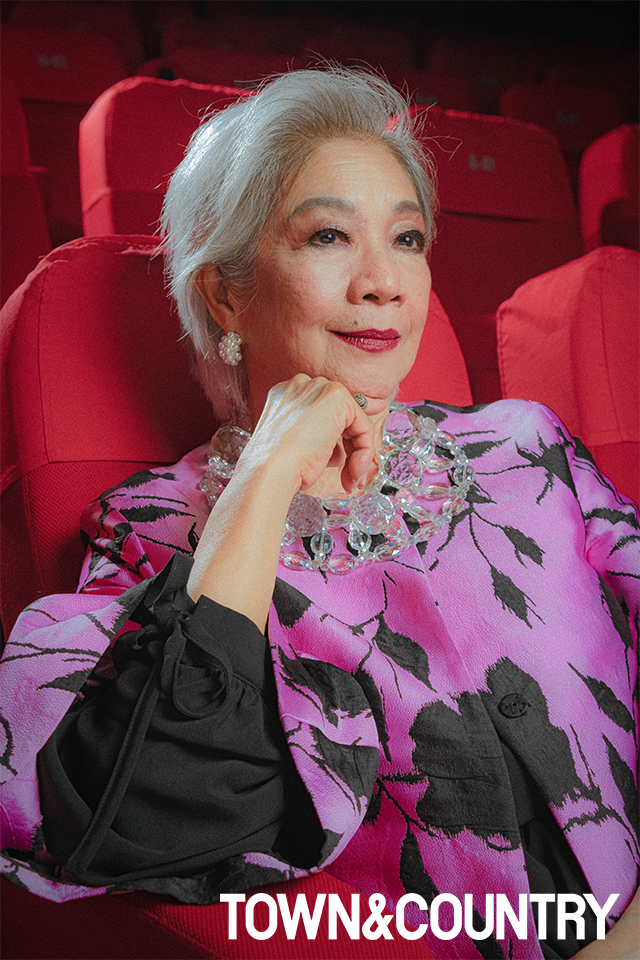 "Elmer's a very nice guy," Reyes says. "They married in the States, and he said 'You should give him [Upton] away because ikaw lang ang Filipino dito!'
"I said I should! And we would have made it to the New York Times!," she laughs. "It didn't happen because I had to leave, but it was a funny development. There's always something that works out in life."
ADVERTISEMENT - CONTINUE READING BELOW
It's also because of her past relationship with Upton that Reyes now has who she calls "the door to my heart": Her grandson Nico, whom she visits regularly in New York.
"Yun ang competition ng Ballet Philippines!," she jokes. "I want to spend time with him; he's growing up fast. He's very musical. I don't know if he's into ballet, but he will hear music and he will start choreographing. He did enjoy Tales of the Manuvu, though. He loved the god of evil!"
During her time away from Ballet Philippines, Reyes also found herself entering a new industry: She now serves as the creative director of manufacturing and design company Chrysara, named after her two children.
"It's a very creative enterprise," she says, "So when I retired from Ballet Philippines, I was able to keep the creative fires going. That was an outlet. Because I'm the creative director, I'm responsible for designs that sell, so there's a very definite commercial part to it. But there's also the very highly artistic part because I cannot leave behind all of my standards in Ballet Philippines. I just brought it over to this industry."
And despite her expertise translating rather well into this venture, she hasn't stopped keeping herself grounded.
"They always ask me to speak. I mean, these are industry leaders, and they're asking me to speak and I'm thinking, 'No, I should listen to you because you're the experts, and I'm just doing this via trial and error."
ADVERTISEMENT - CONTINUE READING BELOW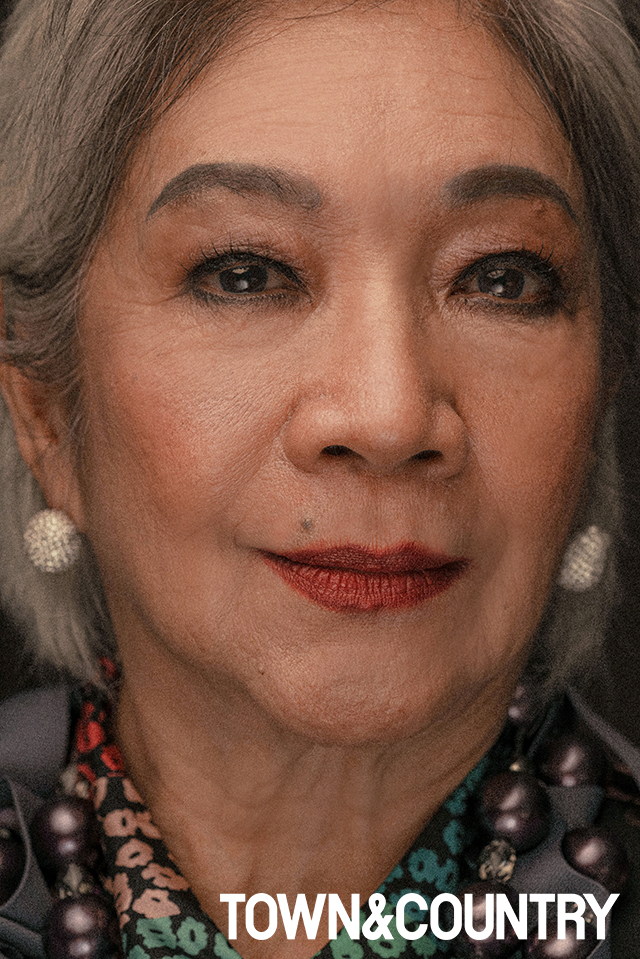 In 2017, after more than 38 years away, Reyes was asked to once again be the artistic director of Ballet Philippines—a run that will coincide with the company's 50th anniversary this year.
Once again, she finds herself in the muddled mix that comes with running a dance company, the mess of its logistics, and the pursuit of sponsors. Once again, she's using her assertiveness to effect change in the system, raising dancers' salaries and as a result, attracting more talent than the company's had in recent years. Once again, she finds herself teaching young artists her philosophies in dance, providing stern but necessary feedback where it's needed.
If I don't think something works, I'll tell you it doesn't work. But I will always tell [the dancers] where I'm going, where I'm taking them, and why.
But is she still "Alicia Mondragon"? Not anymore, she says. "I'm really more mellow now. I still don't spare words; if I don't think something works, I'll tell you it doesn't work. But I will always tell [the dancers] where I'm going, where I'm taking them, and why. I think for today's generation, that's important. I keep telling them, 'If you keep doing what's comfortable to you, you will stagnate. You will keep repeating yourself.' I'm always encouraging our dancers to do something different."
ADVERTISEMENT - CONTINUE READING BELOW
"So now, when I have a very hard day, I go down to the rehearsal room and feel better. The focus on their work, the dedication; it's a mindset. It's an attitude that's really remarkable."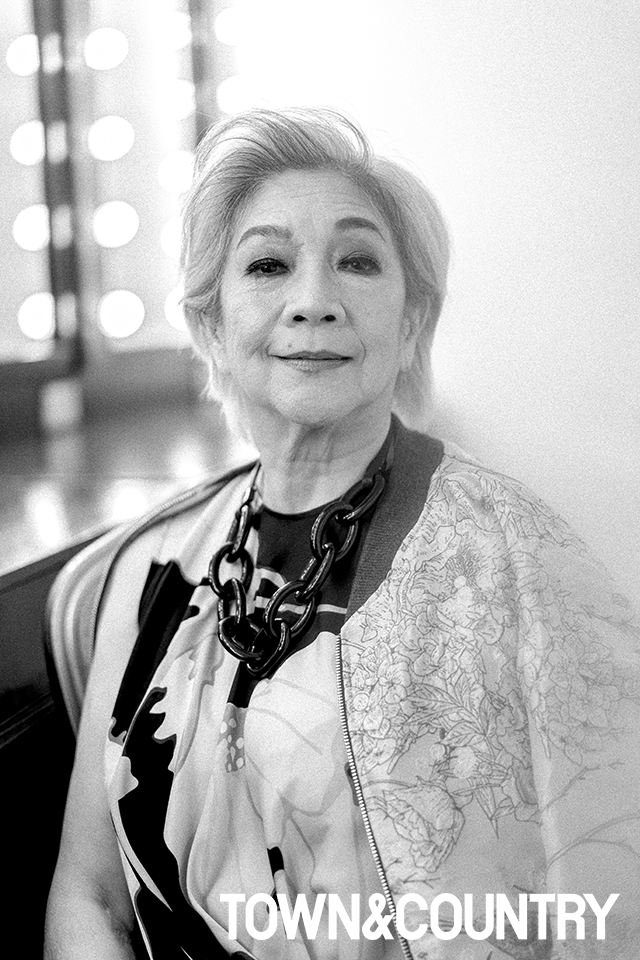 We end our chat with a question: After all the things she's learned in her extraordinary career, what—in her opinion—makes a story worth writing dances for?
"Good relationships, conflict, and a solution. And very interesting personalities," she answers.
Going by this metric, Alice Reyes' life is a dance unto itself, filled with the relationships that defined its path; the conflicts that strengthened her resolve; the solutions that opened doors; and the remarkable personalities that added color to her story, and to her body of work. Each person, place, and moment is a part of its vocabulary; each experience a step set to the tune that she wrote for herself.
ADVERTISEMENT - CONTINUE READING BELOW
And from the looks of things, she won't be done dancing until she says she's done.
Photographs by ARTU NEPOMUCENO
Styled by JACQUI HALILI CO-SALONGA
Produced by NICOLE LIMOS MORALES assisted by CHELSA GLORIA
Makeup by CLAIRE SEELIN DIOKNO
Hair by RICK DIOKNO
Shot on location at RESORTS WORLD MANILA