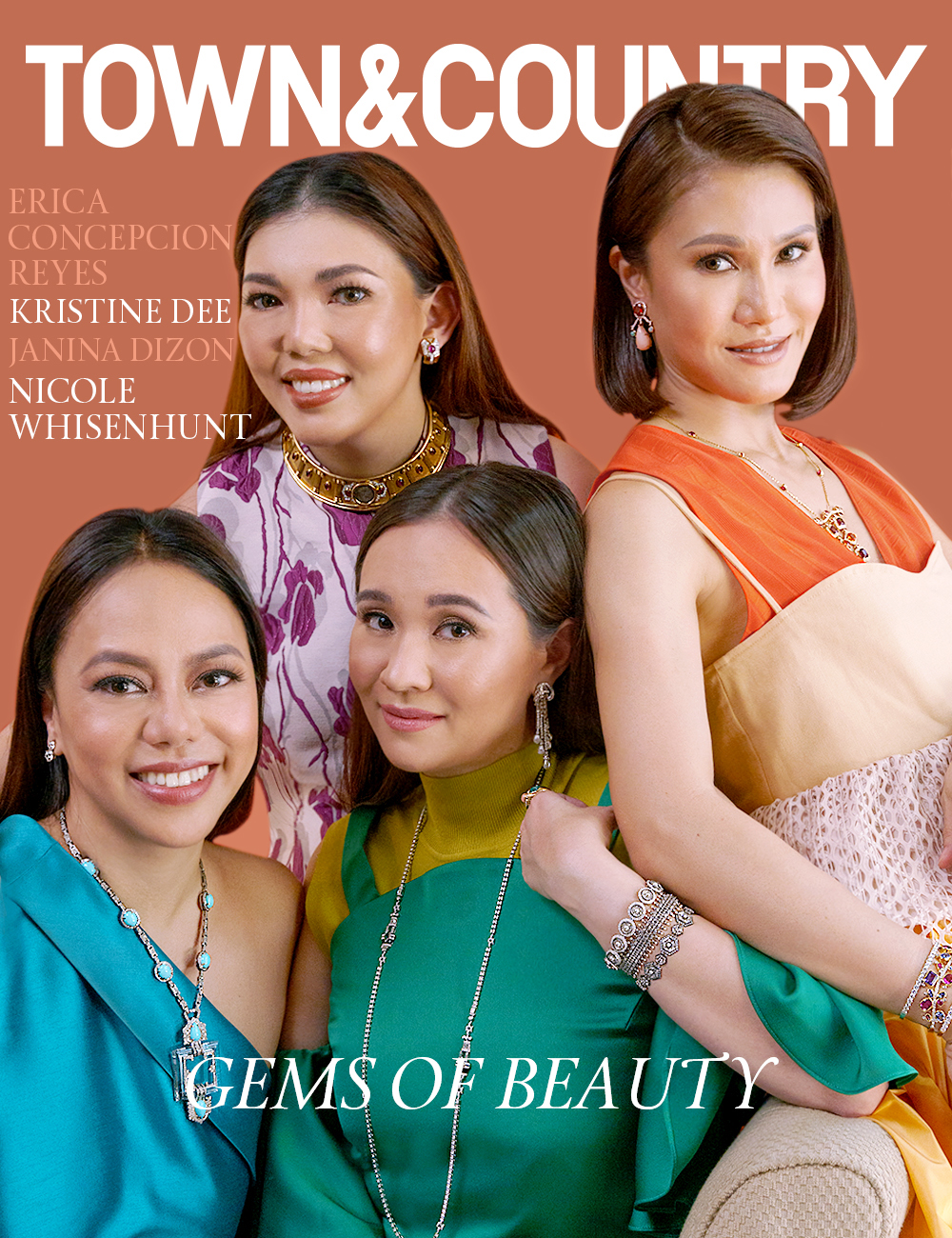 ADVERTISEMENT - CONTINUE READING BELOW
PHOTOGRAPHED BY JL JAVIER
STYLED BY MEG MANZANO ASSISTED BY SOPHIA BERBANO AND KATRINA PASCUAL
MAKEUP BY TOM FORD BEAUTY | RICK CALDERON, MIKKA MARCAIDA, NICOLE CEBALLOS
HAIR BY RICK DIOKNO AND HELEN EGAN
SHOT ON LOCATION AT ARTEMIS 1995 INC
PRODUCED BY NICOLE MORALES
CONTINUE READING BELOW
Recommended Videos
Fine jewelry isn't usually defined by fashion trends; rather, it's the customized outcome between the relationship of a jeweler and a client. At the top of their game are these four women who are shaping the local industry with their discerning eyes and tastes. This month, meet the names to know in the world of high jewelry: Erica Concepcion Reyes and her one-of-a-kind antique and vintage pieces; Janina Dizon's exquisitely unique East meets West designs; Kristine Dee and her romantic yet modern creations; and Nicole Whisenhunt and her distinct marriage of old and new.
---
AN ODE TO THE PAST
Erica Conception Reyes
By ALICIA COLBY SY
---
For Erica Concepcion Reyes, the future of her jewelry collection Riqueza, relies heavily on her constant looking back to the past—something she is quite happy to do. Along with her bespoke fine jewelry line and bridge collection, Riqueza has also become one of Manila's premier resources for one-of-a-kind antique, vintage, and estate pieces.
ADVERTISEMENT - CONTINUE READING BELOW
The young mother of three is a self-professed old soul who has always been fascinated by anything vintage and everything that is beautiful, a trait passed down to her by her great-grandmother, Doña Victoria Lopez Araneta. The wife of Salvador Araneta, brother of renowned Philippine antiquities collector, Luis Araneta, Doña Victoria was also a collector of fine art and antiquities like her brother-in-law but she did so in a quieter way, buying art and antiques only to fill her family's 25-room pre-war mansion on Shaw Boulevard. "My grandmother and her sisters would often tell me stories about their mom and how she loved everything Filipiñana," says Erica. "She even wore a terno every single day!"