When Grace Barbers Baja started blogging in 2012, she built The Spoiled Mummy, it was as if she had foreseen the social media landscape of the future.
At the time when the popularity of writing about one's life on online mediums such as blogs was just about to become such a force, she carved out a niche for herself—writing about new dining discoveries and travels with her family—without even realizing it.
Blogging began as her hobby—a deviation from the mundane life of a stay-at-home mom of three—but it grew so quickly that she found herself emerging from the blog's initial anonymity and fully embracing everything that comes with being a social media personality.
---
NUMBER ONE, MAKE A NAME.
---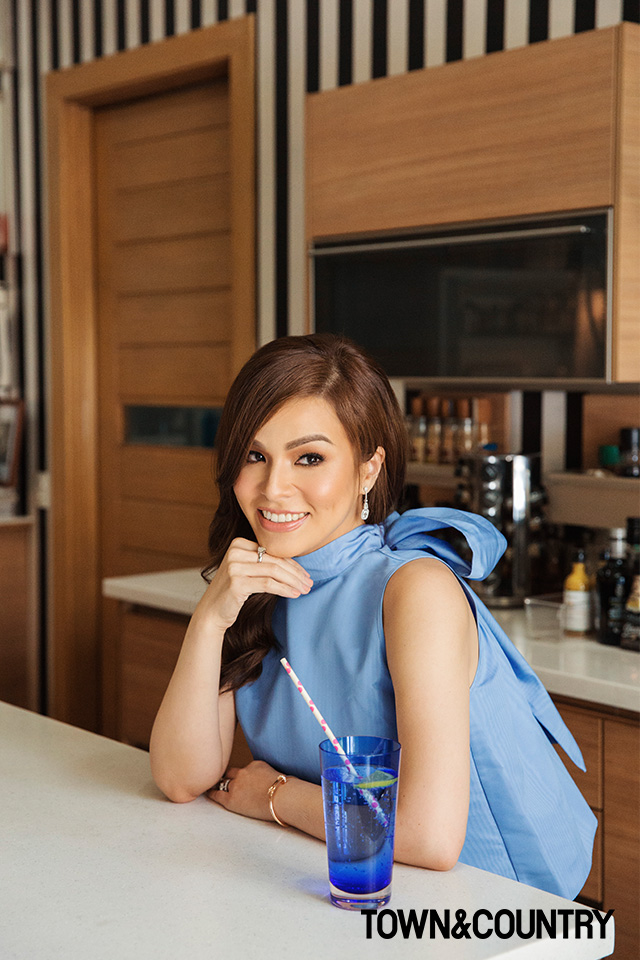 "I knew I needed a name that will attract people first," she says.
ADVERTISEMENT - CONTINUE READING BELOW
In the same way that Scary Mommy—the phenomenal blog founded by bestselling author Jill Smokler—got Grace and other moms of the internet hooked, Grace wanted her online platform, where she talked about food and travel, to catch the attention of women.
"I asked friends to describe me as a mom, and one word that had always come up along with 'nice', 'kind', 'loving' was 'spoiled.'" That word should be intriguing enough, she thought. And so the Spoiled Mummy blog was born.
Of course, it helped that hers was not really an unfamiliar name. The glamorous daughter of the late senator Bobby Barbers was the pretty and smart mom of three married to successful investment banker Lauro Baja.
"I never wanted to be just a lady who lunches," she quips. "I mean, that's fun, but I also wanted to be someone who works."
---
NUMBER TWO, SECURE YOUR NICHE.
---
The blog gained a bigger following than Grace expected. Feedback was instant. Her compelling stories captured the fascination of more women who wanted to have what she was eating or using at home or wearing or putting on her face.
Just like that, from a portal that was her respite when she wasn't managing the household or bringing the kids to school, The Spoiled Mummy became Grace Baja's full-time career.
"I didn't realize that there would be demand and that that demand would create a lot of pressure to come up with something new, interesting, or exciting… all the time," she says. "Since then it became a career for me, and I professionalized it. It has evolved into a lifestyle blog where I don't just write about travels and food adventures, but interesting events, beauty, style, home, entertaining, and more."
ADVERTISEMENT - CONTINUE READING BELOW
Recommended Videos
The challenge then is still the challenge now: "How do I stand out when there are so many others out there?" she muses. "Let's face it, the cool millennial bloggers dominate now."
Strategically, she has found her extraordinary voice and place in the world of svelte, young, and attractive twenty-something social media stars by doing something she genuinely likes and by being an expert in it. People trust her taste and subscribe to her brand of realness, a truly delicate balance that once you achieve it, you earn not just people's attention but respect.
---
NUMBER THREE, WHAT WOULD YOU NEVER COMPROMISE ON?
---