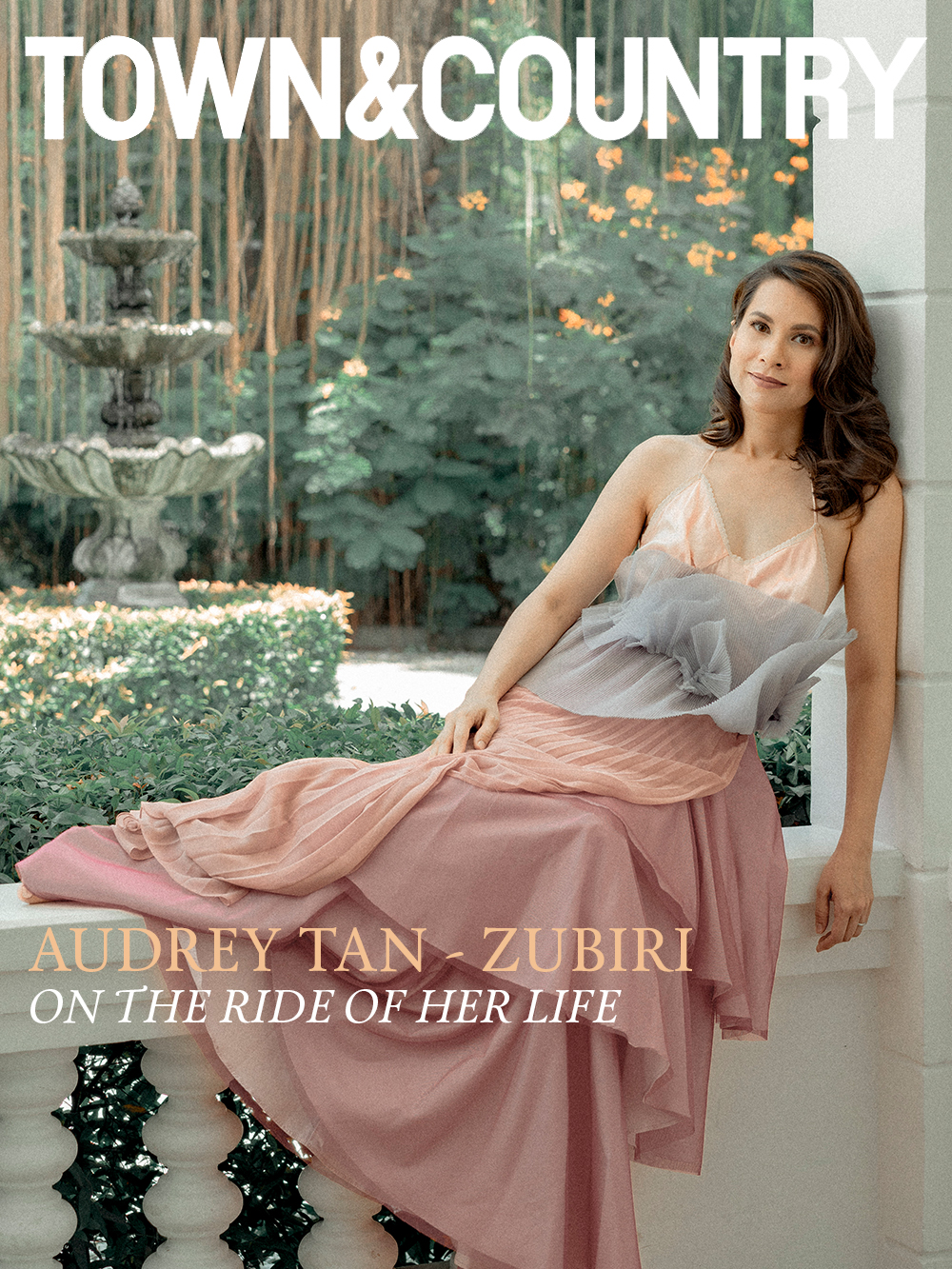 On Audrey: Pink silk spaghetti strap top, Vivien Ramsay, Tropa Store; belt, Jun Escario, Greenbelt 5; tiered skirt, Robbie Santos.
Photographs by ARTU NEPOMUCENO
Styled by MEG MANZANO assisted by SOPHIA BERBANO CONCORDIA
Produced by NICOLE LIMOS MORALES assisted by CHELSA GLORIA
Makeup by CLAIRE SEELIN DIOKNO
Hair by RICK DIOKNO
Shot on location at HENRY HOTEL MANILA
It is 34 degrees Celsius and the sun is positioned high in the morning sky on the day of our cover shoot for July. Dozens of pairs of squinted eyes are fixed on the shoot's subject—a statuesque Audrey Tan Zubiri, who seems unfazed by the overabundance of natural light, as she perches unquestioningly on a glossy Vespa.
In between the change of ensembles, Audrey nonchalantly recalls how the last time she was on a bike was three years earlier, at the culmination of the 2016 election campaign season. While many wives claim they've figuratively jumped through hoops for their partners, Audrey has literally clambered onto the back of a motorcycle for hers.
ADVERTISEMENT - CONTINUE READING BELOW
As a devoted wife to Senator Miguel Zubiri, Audrey gamely attended three separate proclamation rallies around Metro Manila to represent her husband. To get from one rally to another, Audrey was transported via motorcycle from Manila to San Juan to Tondo. Since she was not used to riding a bike, she did a practice session the day before, with before and after pictures as proof of her improvement. Against the odds, she made it to all three events.