The opportunity to pursue a path that nourishes mind, body, and soul is not one that Bea Zobel Jr. takes for granted. Neither is the chance to walk this special road alongside her 27-year-old daughter, Paloma Urquijo Zobel. In fact, when the idea of taking on a new project, one that would allow her to cultivate her interest in arts and culture while simultaneously encouraging indigenous communities to revive their dying crafts, was first presented to her by her older brother Fernando Zobel, the president and COO of Ayala Corporation, Bea didn't hesitate to accept. "Fernando touched something that was home to me. Like him, I love the arts and the idea of moving my life to Palawan wasn't scary at all. I welcomed the chance to breathe the fresh air," she shares. "And, when Paloma decided that she wanted to be involved and come work with me, I couldn't have been happier."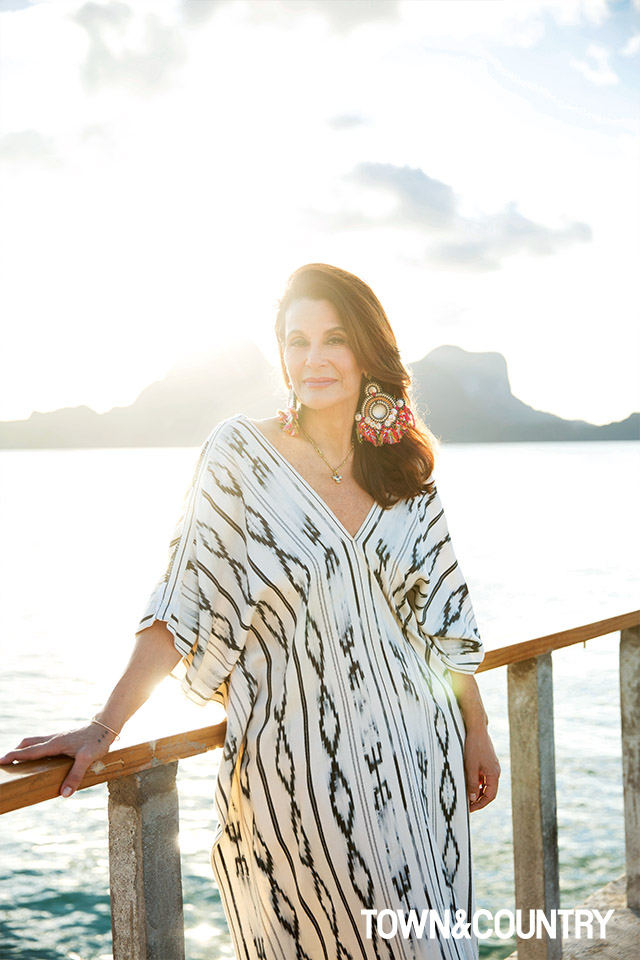 ADVERTISEMENT - CONTINUE READING BELOW
From their new home in El Nido, Bea and Paloma are now witness to Filipino potential and possibility every single day. Together, they are on a mission: to create what could be a potential model for Philippine cultural tourism with Kalye Artisano, an artisan village located within the 325-hectare Lio Tourism Estate, which aims to add a cultural dimension to the already popular beach destination. Upon its completion, it will be a curated mix of modern Filipino retail, culinary, and hospitality spaces and a platform for immersive and interactive experiences that speak equally to both Paloma's generation and her mother's.
"As a single mom, I must have done well to have been able to instill my love of country to my children through the arts," Bea says over breakfast one early summer morning at Balai Adlao, a 20-room hotel designed by architect Conrad Onglao located inside Lio and steps away from Palawan's famed white sand beach and clear blue waters. Here she talks about Kalye Artisano and the new life they are building in El Nido. "You know, I love everything Filipino, and I must say that Paloma has a brilliant mind in marketing. To be working with her now on this amazing project here really is a dream for me.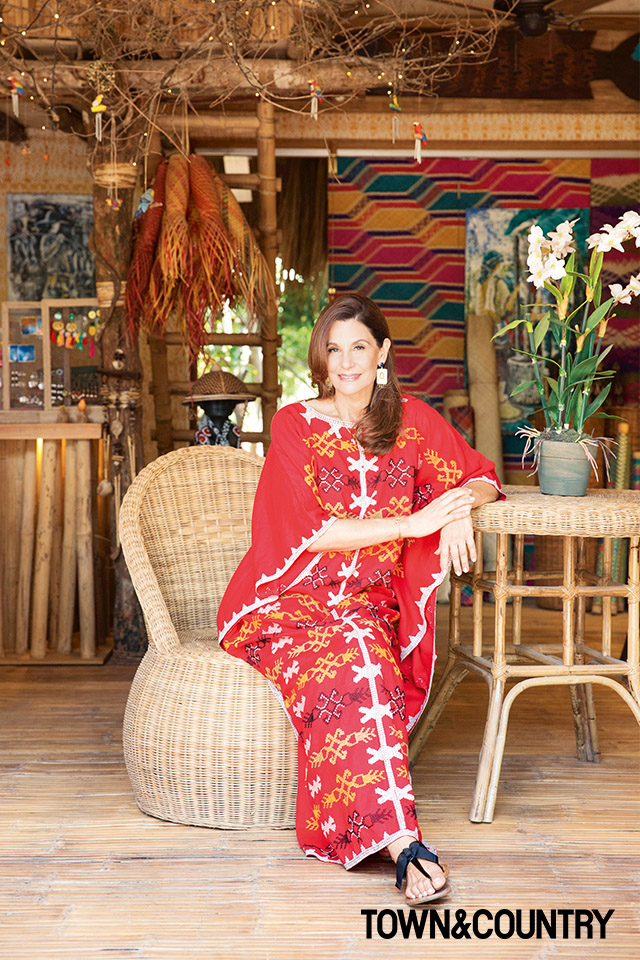 My world has opened up so much just by listening to my daughter. I am so happy that her education has brought her such a long way.
"I am really truly astounded when parents don't allow the next generation to come in. They know so much and they are so prepared. My world has opened up so much just by listening to my daughter. I am so happy that her education has brought her such a long way."
While Bea recognizes that the two have now found their rhythm, she admits that in the beginning, working and living together wasn't easy. "Her coming in was wonderful but a bit of a shock for both of us. I was widowed at 35 and was pretty much a single mother since then. I was always in command, and having to step back was not easy, but we've learned to respect one another and admire each other's strengths."
With two headstrong women, each with an admitted tendency to micromanage, it took a while for them to figure out how to move forward and separate life and work. "We both wanted to do everything and found it very hard to let go," adds Paloma. "But we came to terms eventually with the fact that we each had to let the other do what we do best. I think we make a good team."
As Paloma leads the business and formulates the marketing strategy, Bea has taken the creative lead, and it's easily observed that their unique, one-two punch is the kind that can only come from love, mutual respect, and a shared passion to create something with a greater purpose in heart and mind. "When we started to talk about Kalye Artisano and the values it would adhere to, I told my mom that if we are going to do this we need to walk the talk. It must be cool, it must be relevant, and above all, it must be authentic and grow organically. It should be something that looks forward and represents Filipino identity and culture in a new way, and if it starts a conversation and allows a segue into promoting Filipino culture then we've done our job."
ADVERTISEMENT - CONTINUE READING BELOW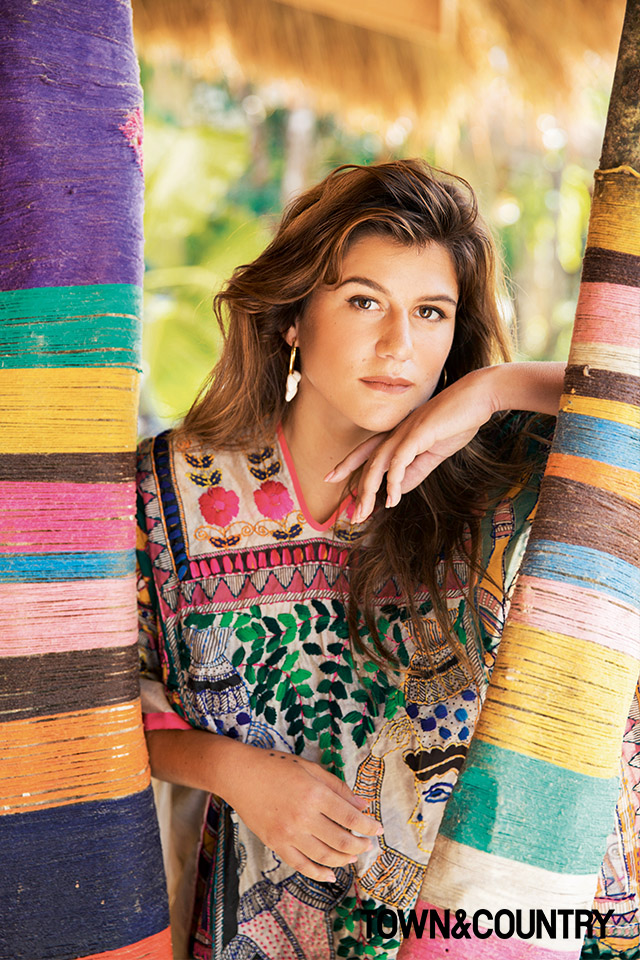 The astounding response to Paloma's fashion and lifestyle brand Pio Pio, a line that she started almost two years ago while she was waiting for the El Nido plans to get off the ground, proved that Paloma has already started the conversation and is very much in tune with her generation's desire to immerse itself in its own culture and define it for themselves. Transcending tradition, she and her team, Therese Tiosejo and Ina Estacio, have breathed new life into traditional Filipino textiles, tribal prints, and basket weaves by creating fun, colorful, and relaxed pieces for a modern wardrobe. Later this year, Pio Pio will relocate its offices and its team to Palawan and launch its first flagship store at Kalye Artisano.
A true lifestyle concept store, only 30 percent of the merchandise will come from Pio Pio and the rest will be sourced from other local makers. "I think the great response to Pio Pio had to do a lot with timing. There is a great surge of people wanting to do something that reflects Filipino pride. Pio Pio's initial market was Filipino because they understand what these textiles are all about. Seeing them brings back memories, and the pieces resonate with them. This store will allow us to share other great products made by other like-minded makers and hopefully the items will speak to them as well," says Paloma.
To help move their ideas forward, they have engaged the help of Mindanao-born architect Deo Alam with transforming the three brand-new buildings they inherited when they first arrived at Lio into something that is consistent with their vision. The revamped structures will sit adjacent to the outdoor arcade of retail stores that they have already opened and will consist of an imposing rattan house where the Pio Pio store will be located. The buildings will also hold Josele, a "barefoot-dining" Spanish-Filipino restaurant with Chele Gonzalez of Vask fame at the helm, Diwata, a bar offering cocktails that explore local ingredients created by Liquido Maestro's Kalel Demetrio, and Kubo, a co-working and co-living space for the large population of digital nomads that come to the island looking for good Wi-Fi and a place to stay connected.