Drive
MMDA Cites 5 Causes for Metro Manila Traffic
Do you agree?
IMAGE LEANDRE GRECIA
Ever wondered what causes the gridlock you crawl through each day? If you have, well, check this out.
We recently received some statistics from the Metropolitan Manila Development Authority (MMDA) about the traffic situation in the nation's capital—you might have read Topgear's previous story on Pasig City being the bottleneck capital of the metro already. These statistics were based on information that the agency had received from the local government units (LGUs) in Metro Manila.
The data from both the agency and the LGUs pinpoint the biggest culprits behind heavy traffic in the city, namely: saturated demand, mixed traffic with pedestrians, public utility jeepneys (PUJs) loading/unloading passengers at intersections, the unruly driving behavior of motorists, and illegal roadside parking. You can refer to the following charts for a better look: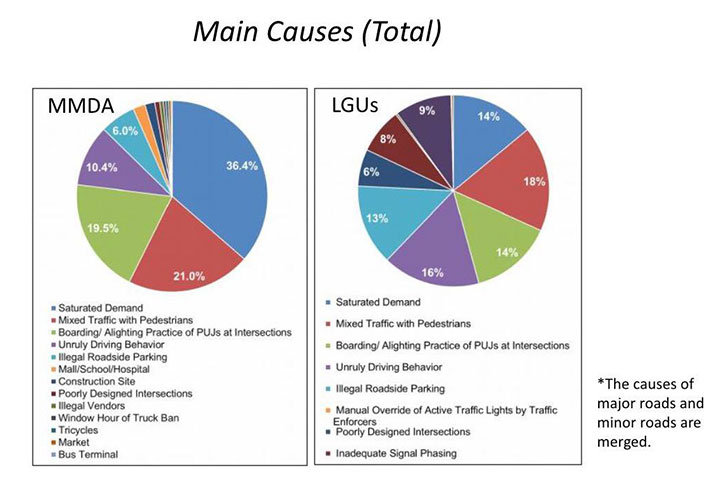 Meanwhile, the breakdown of the MMDA's data can also be seen in another graph. It provides specific details for the major thoroughfares in the nation's capital, and shows that saturated demand alone accounts for more than half of the heavy traffic on roads including C5, Mindanao Avenue, and Roxas Boulevard. Check out more details below: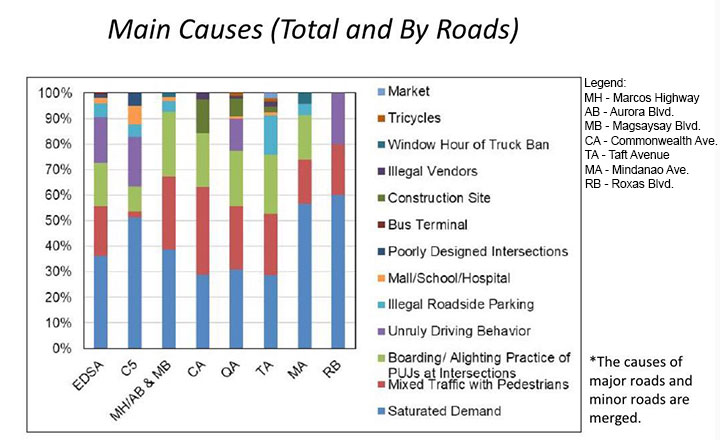 These numbers aren't the be-all-end-all explanation for the countless traffic jams we go through each day, but they give us a better picture of what really causes these problems that the government has constantly been trying to address in recent years.
Do you travel through these roads regularly? What can you say about these statistics from the MMDA?
This story originally appeared on Topgear.com.ph.
* Minor edits have been made by the Esquiremag.ph editors.
A planned revolt by the Manila noble class against Spanish rule may (or may not!) change the course of history.
It's not just 'multiply by seven.'
Karpos Live closes out the year with a bang.
The sleek, sculptural timepiece is less about the brand's past and more of a look at the future.
Which confirms a pretty huge Star Wars fan theory
He says it would've been selfish of him to ask his wife to get a ligation.
The Philippines is supported by many countries when it comes to the West Philippine Sea.
Random and offbeat online finds that he'll either laugh at or scratch his head at.
The ideal way to escape this country's scorching heat.
These are the best to be had, no matter your whisky-drinking preferences.