Drive
Let Catriona Gray Guide You Through Traffic Using Waze
Imagine a Miss Universe helping you navigate through the city.
IMAGE CATRIONA GRAY
Waze has become an indispensible tool in our everyday journeys—an app we use solely for convenience and utility. But it's also nice that the app's developers add some fun into the mix every so often.
One example is Waze's gimmick of featuring celebrities in its voice selection options. We've seen a handful of names included on that list over the years: Comedians, actors, NBA athletes, and talk-show hosts. The latest addition, however, could easily be our favorite.
In case you haven't opened Waze recently, our very own Miss Universe Catriona Gray is now included in the in-app voice selection feature, and we're not complaining. It does help traffic jams become a bit less stressful, wouldn't you agree?
"I am truly honored to be the first Filipino Waze celebrity voice. It has always been my passion to voice out my advocacies and spread positivity," said Gray. "Being the newest voice on Waze enables me to share positivity to Filipinos who are on the road—going to school, work, or wherever they need to be. I want to keep them inspired and help them find their way so that we can all be happy and remain optimistic, despite many challenges such as the traffic."
ADVERTISEMENT - CONTINUE READING BELOW
To use this new feature, you can go to Settings, Voice & sound, then to Voice Directions. From that list, you can find and select the 'English (US) - Catriona Gray' option. It doesn't include street names, but we're more than contented with simply hearing Catriona's voice telling us when to make the turn.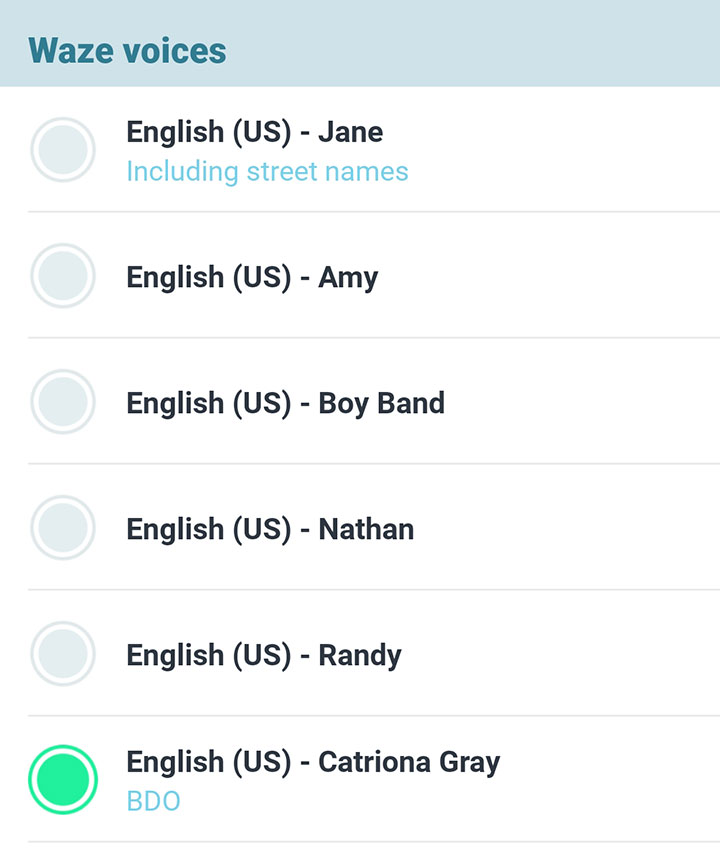 ADVERTISEMENT - CONTINUE READING BELOW
So, fellow Wazers: Will you be trying out this feature?
This story originally appeared on Topgear.com.ph. Minor edits have been made by the Esquiremag.ph editors.
Nanette almost broke the Po family apart. Now she's keeping them together.
Billionaire senators Villar and Pacquiao retain the top spots.
Vietnam has banned the film, and now Filipinos are calling for the same action.
Will it crossover with Joaquin Phoenix's Joker?
Did he turn into an unhappy outcast at San Miguel? Or was he simply misunderstood?
It's the only Philippine establishment to land on the list.
Cebu recently declared that the city is facing a traffic crisis.
In defense of the one thing from the whole rigmarole that holds up after 20 years.
No deep explanation needed.
Whatever you do, don't look over your shoulder.
Learn your favorite instruments with the Philippine Philharmonic Orchestra.