Lifestyle
First Look: PH's First "Landport" is a Bus Terminal That Looks and Feels Like an Airport
A peek inside the soon-to-open Parañaque Integrated Terminal Exchange (PITx)
More than three years ago, the government signed a public-private partnership agreement with MWM Terminals Inc. to build and operate the Southwest Integrated Terminal Exchange (SWITEx), the country's first intermodal land transport terminal. It will serve as the last stop and origin of buses and other public utility vehicles going to and from towns and cities southwest of Manila that pass through the toll roads Manila-Cavite Expressway (Cavitex) and Coastal Road. 
MWM is a consortium of WM Properties Inc., part of the group behind the Walter Mart chain of supermarkets, and Megawide Construction Corp., the construction company that helped develop the Mactan-Cebu International Airport's Terminal 2, which gained popularity as the country's first resort airport because of its unique design.
Now called Parañaque Integrated Terminal Exchange (PITx), the facility is set to open anytime soon. 
"In the fourth quarter, we will be opening one of the government's flagship projects, the Parañaque Integrated Terminal Exchange or PITX. This will be the country's first landport, which will have numerous transport connections serving passengers from the southwest of Metro Manila while helping to address the worsening problem of traffic congestion," Megawide Chairman and CEO Edgar Saavedra said in a statement released on October 1.
The basic aim of the terminal is to help decongest EDSA and other Metro Manila roads by compelling provincial buses to start and end their trips at the terminal instead of dropping off or picking up passengers. Indeed, the government is planning to build at least two more such terminals at the southern and northern edges of Metro Manila.
ADVERTISEMENT - CONTINUE READING BELOW
But Megawide is planning to deliver more than just the basics. President Rodrigo Duterte was so captivated by MCIA Terminal 2's looks that he called it "the most beautiful airport in the country today." Will PITx also win rave reviews from the public?
In calling PITx a "landport," Megawide seems to raise expectations that the facility will have the look and feel of an airport rather than a simple bus terminal.
The entire terminal is air-conditioned, equipped with video screens and charging stations, and would offer free Wi-Fi for passengers. Passengers will be spoiled for choice as several retail outlets and fast-casual restaurants are expected to open after the terminal begins commercial operations. Luggage carts will also be offered to passengers for their convenience. Ushers and usherettes will also be available in the entire terminal to help passengers find their designated bays and gates.
Unlike airports that are served largely by taxis, for-hire cars or shuttle buses as far as public transportation options go, the PITx will have a space for city buses, UV Express vans and even jeepneys to ferry provincial travelers to and from strategic points in Metro Manila. 
After Entrepreneur Philippines visited the facility last week, it can be said that the place has the basic elements to bring the airport experience to provincial bus riders, particularly when it comes to safety, order and convenience.
Like an airport, the PITx has separate floors for arrivals and departures and an entire level for parking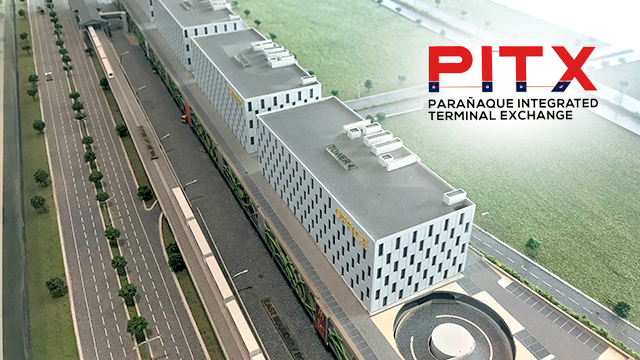 ADVERTISEMENT - CONTINUE READING BELOW
It will have dedicated areas for dropping off passengers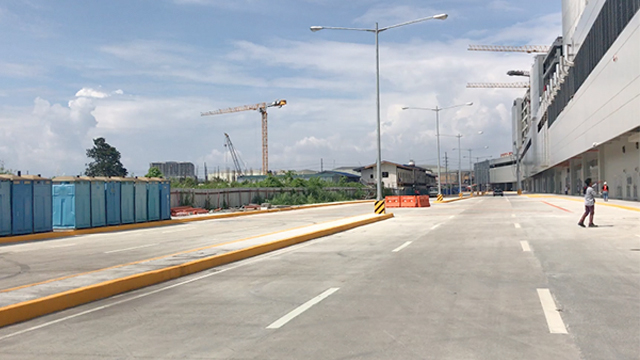 Upon entering the terminal, commuters will be greeted by a concierge counter where they may inquire about schedules and other information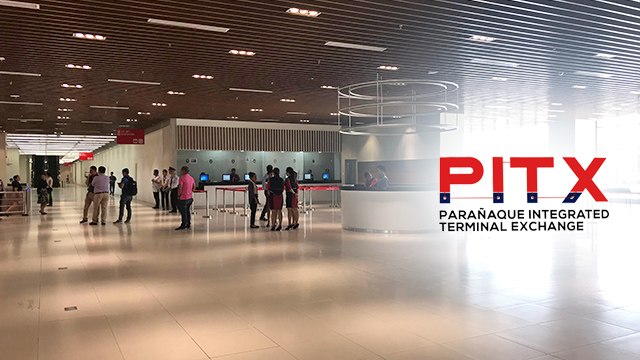 Like an airport, the PITx has several digital screens that display information about trips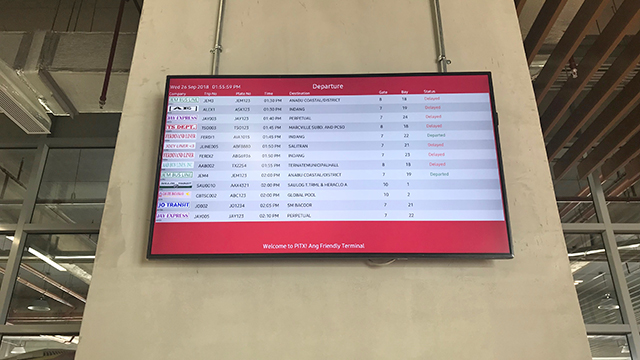 ADVERTISEMENT - CONTINUE READING BELOW
The terminal will have a centralized ticketing system that will give passengers the option of either buying bus tickets online or via counters at the terminal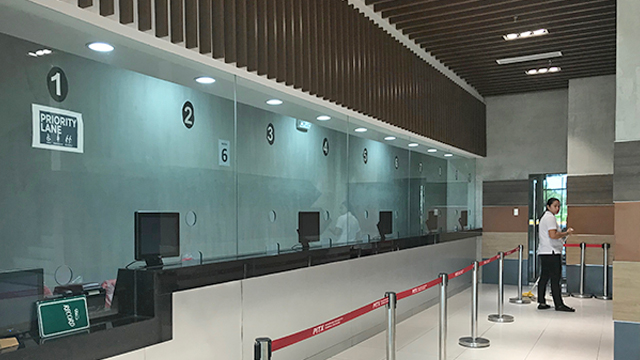 On the ticketing counter, the passenger will be asked for his or her destination, departure time and preferred bus company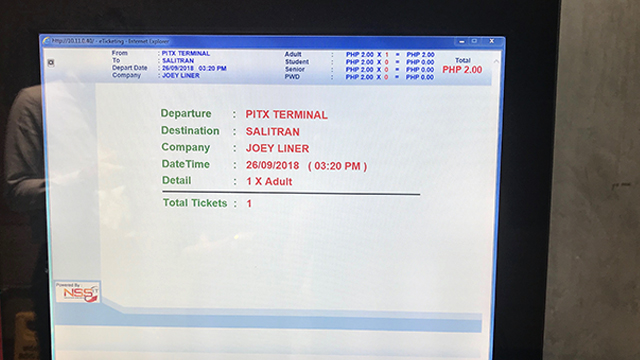 The system also includes a feature for reserving seats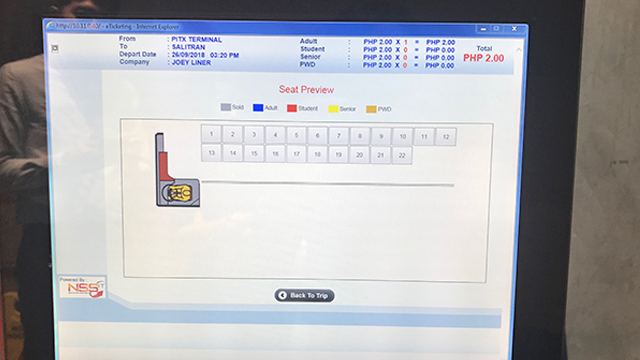 ADVERTISEMENT - CONTINUE READING BELOW
This is how bus tickets will look. It includes a QR code that contains information about the passenger and his or her trip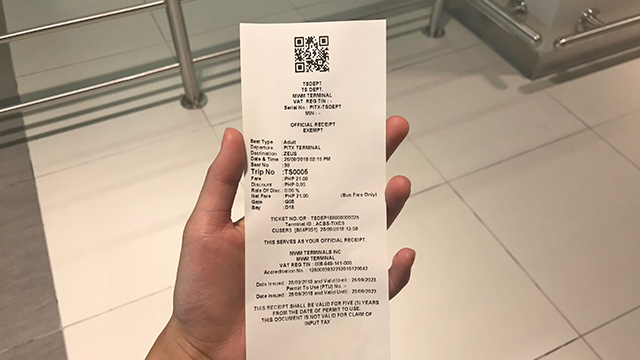 While waiting for their scheduled departure, passengers can sit comfortably in communal seats like these which can be found in various areas of the terminal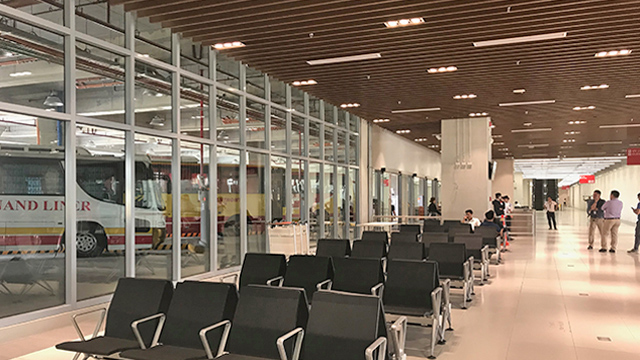 There are also several clean and well-ventilated restrooms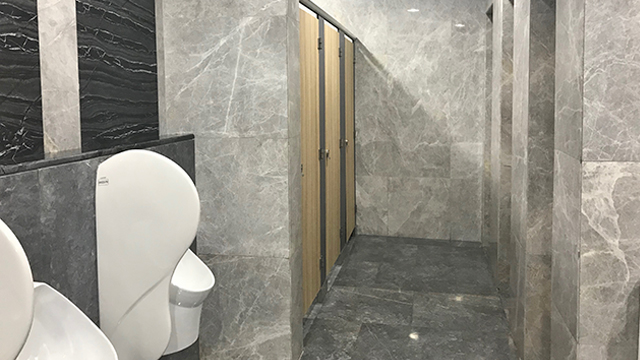 ADVERTISEMENT - CONTINUE READING BELOW
The restrooms even include a shower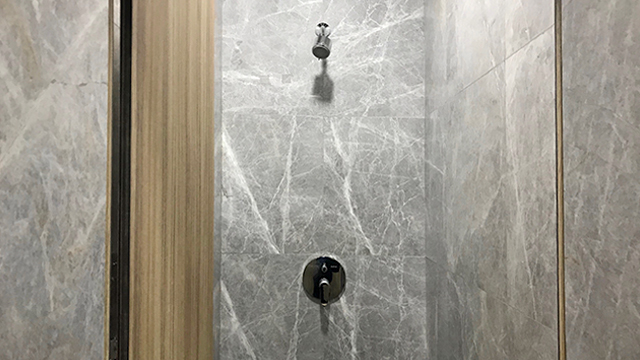 Departing passengers will be directed to gates that are equipped with QR readers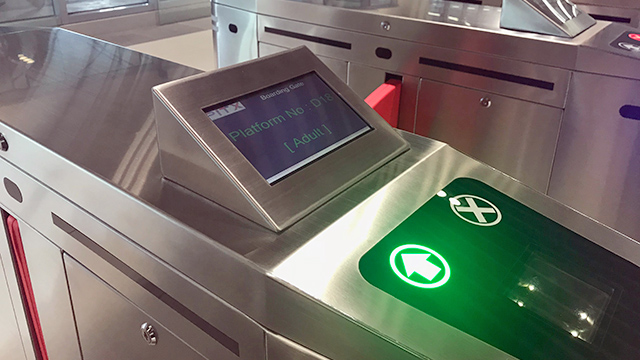 ADVERTISEMENT - CONTINUE READING BELOW
After the passengers clear the gate and it's time to leave, they'll board the waiting buses parked on embarkation bays like these. There are 35 such boarding bays on the first floor of the terminal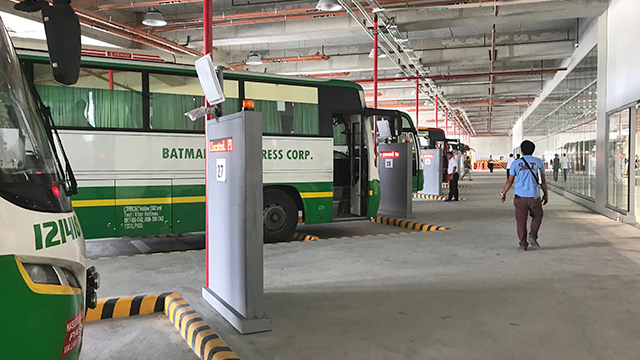 Once operational, the PITx is expected to accommodate up to 100,000 passengers daily according to Megawide. That means it will cater to at least 36 million passengers a year—significantly more than what Megawide is used to at the Mactan-Cebu International Airport which only has a capacity of 12.5 million passengers annually. 
Moreover, the PITx is the first of this type of project. The terminal had long been delayed in its opening as it was originally set to operate by the first quarter of 2018. How it is received by commuters will set a precedent and may determine the fate of the rest of the intermodal terminals set to be opened by the government in the next four years. 
This story originally appeared on Entrepreneur.com.ph.
* Minor edits have been made by the Esquiremag.ph editors.
But you can only receive its benefits for two months.
It protects your skin from everyday pollution.
From home-cooked to high-brow to down-to-earth, we give you the ultimate purveyors of these coveted claws.
It was a busy year for the famous bee.
Jonathan Roxmouth shares insights from taking on the iconic role, and how the 32-year-old musical is still relevant today.
Quantum realm pointers and an enormous robot
Collecting user data from a groundbreaking form of interactive entertainment definitely sounds like an episode of Black Mirror.
And yes, it is very big and clunky and oversized
She's officially a Swimsuit Rookie!
Esperienza Ferrari allows participants much sought-after drive time with the newest cars bearing the prancing horse logo
Amazon's new documentary about the infamous case shows not much has changed since 1993