Lifestyle
This Is How You Should Be Signing Off Your Email If You Want A Reply
It's time to say goodbye to 'Best.'
IMAGE Esquire UK
If you work in a desk job then chances are you have a standard signature on your email account that saves you having to think of a new way to sign-off every time.
But a new study has revealed that there might be more at stake when it comes to those last one or two words on your email draft than you might have thought.
According to Hello Giggles, the study by Boomerang found that there is an optimum way to end your emails if you're looking for a higher response rate and, we hate to be the bringer of bad news, but it's not 'Best'.
The study looked at closings in over 350,000 email threads and found that certain sign-offs delivered a higher reply rate than others.
It found that emails that used 'thanks' in some way in closing got significantly more responses than those with 'regards' or 'best'.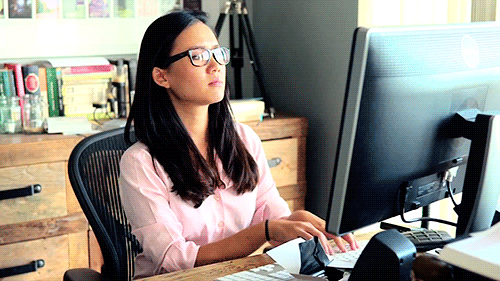 ADVERTISEMENT - CONTINUE READING BELOW
In fact, emails ending 'thanks in advance' had a response rate of 65.7 percent while 'best' just pulled in 51.2 percent.
Data scientist Brendan Greenly explained: "Among closings seen at least 1,000 times in our study, "thanks in advance" ended up correlating with the highest response rate, which makes sense, as the email's recipient is being thanked specifically for a response which has yet to be written.
"There's a bit of posturing involved with this closing, but it turns out it works pretty well."
From: Cosmo UK
This story originally appeared on Esquire.co.uk.
* Minor edits have been made by the Esquiremag.ph editors.
Including Tarantino's 'Once Upon a Time in Hollywood' and a new zombie horror with Bill Murray and Adam Driver
He's lost teeth and the tip of his finger, but most recently hurt his ankle filming Bond 25.
Why you don't need hectoring, pestering parenting books in your life
The new title from Respawn promises intense lightsaber combat, a new planet, and a wealth Star Wars lore.
You very, very nearly saw the House of M storyline on screen
Bad news for anyone who wants to catapult themselves hundreds of feet into the air
Such as: Why didn't Daenerys just fly directly to Cersei and kill her?
There's a lesson to learn about staying true to your style principles.
I spoke with experts and The Wire creator David Simon about the rampant outrage over spoilers.
It's the only satisfying way for this story to end. Anything else would be a disappointment.
You have to see their glass cottages!
After almost two decades of rumors, the new live-action adaptation is finally happening.