Lifestyle
This Is How You Should Be Signing Off Your Email If You Want A Reply
It's time to say goodbye to 'Best.'
IMAGE Esquire UK
If you work in a desk job then chances are you have a standard signature on your email account that saves you having to think of a new way to sign-off every time.
But a new study has revealed that there might be more at stake when it comes to those last one or two words on your email draft than you might have thought.
According to Hello Giggles, the study by Boomerang found that there is an optimum way to end your emails if you're looking for a higher response rate and, we hate to be the bringer of bad news, but it's not 'Best'.
The study looked at closings in over 350,000 email threads and found that certain sign-offs delivered a higher reply rate than others.
It found that emails that used 'thanks' in some way in closing got significantly more responses than those with 'regards' or 'best'.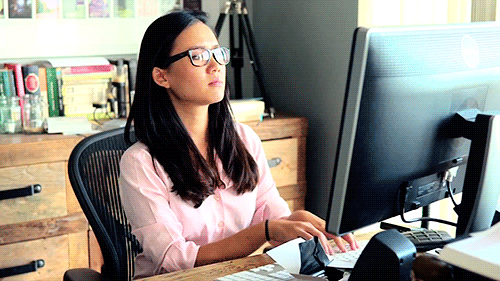 In fact, emails ending 'thanks in advance' had a response rate of 65.7 percent while 'best' just pulled in 51.2 percent.
Data scientist Brendan Greenly explained: "Among closings seen at least 1,000 times in our study, "thanks in advance" ended up correlating with the highest response rate, which makes sense, as the email's recipient is being thanked specifically for a response which has yet to be written.
"There's a bit of posturing involved with this closing, but it turns out it works pretty well."
From: Cosmo UK
This story originally appeared on Esquire.co.uk.
* Minor edits have been made by the Esquiremag.ph editors.
Politics, controversy, and the odd piece of good news defined our year, says data analytics company Research and Tech Lab.
You shouldn't feel pressured to give gifts to people if you don't feel like it or you can't afford to.
It'll compete against the locally developed game show app Paydro.
The lower house approved the proposed charter change on third and final reading on December 11.
The Boozy Bar delivers to your theater seat.
The Mercer study also includes other market trends in hiring and employment.
In real life, Coco Martin also has a motorcycle and a tank.
There's a timepiece for everyone (and we mean everyone) on your list. Don't believe us? Let's get down to the nitty-gritty. 
The web giant's Year in Search 2018 report has some interesting news.
Having an emergency fund is having peace of mind.
World-famous graphic designer Kenya Hara details how it influences the minimal design of the lifestyle brand.
We're number 1 when it comes to time spent per visit to the website.