Movies & TV
George Clooney on Becoming a Dad for the First Time
The 55-year-old actor is expecting twins with his wife Amal.
IMAGE Esquire UK
For the first time since his wife announced that she is pregnant with twins, Ocean's Eleven star George Clooney has opened up about becoming a new father.
In an interview with the French television programme Rencontres de Cinema, George told journalist Laurent Weil: "We are really happy and really excited. It's going to be an adventure.
"We've sort of embraced it all…with arms wide open," he gushed.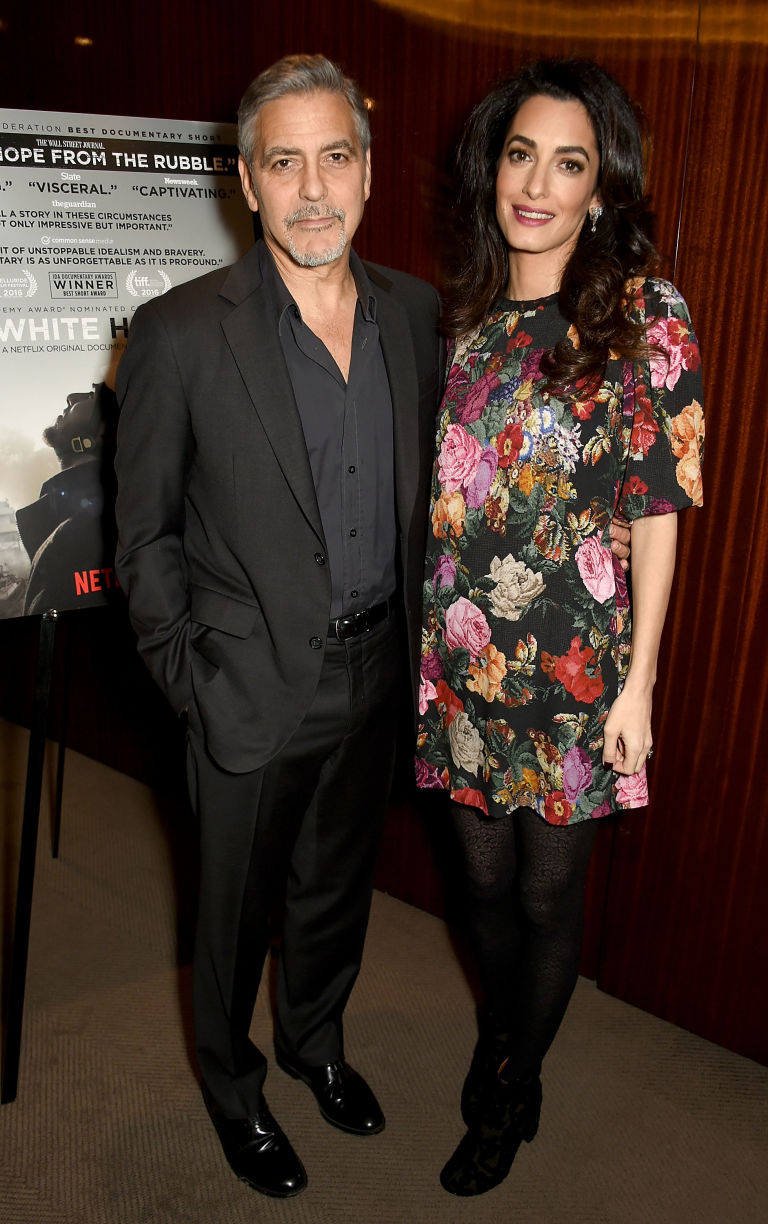 ADVERTISEMENT - CONTINUE READING BELOW
The actor—who was just honored at The Caesar Awards in France over the weekend—also took the opportunity to shed like on how his 'supportive' friends reacted to the news.
"It got really quiet," he revealed. "And they all just started making baby crying noises, and the whole table just busted up laughing."
ADVERTISEMENT - CONTINUE READING BELOW
Despite criticism the actor is too old to become a father at the age of 55, George admitted he looks to other actors who have welcomed children later in life as inspiration.
Naming the likes of 89-year-old Jean-Paul Belmondo, who welcomed a child with his second wife, Nathalie Tardivel, in 2003, the Academy Award-winning director said: "So, I'm feeling a little better about being 56 by the time [the twins come]."
From: Cosmo UK
This story originally appeared on Esquire.co.uk.
* Minor edits have been made by the Esquiremag.ph editors.
Chris Hemsworth went full method with the help of Johnny Cash.
The Rocketman director's brief consideration of a Rami Malek-Freddie Mercury cameo begs an important question
The peacocks, the sneakerheads and the streetwear kids were all on display
The Avenger has talked about his struggles with anxiety
Raising a young man, his sister's son, Rico Quimbo figured out when best to let go.
It's possible to listen to music underwater if you know the right earbuds to buy.
Cast them in the next Men In Black reboot, you cowards.
It's hard to imagine a film scarier than Hereditary. But in his new film, director Ari Aster seems to have created something more horrifying.
Happy Father's Day, y'all.
The director has confirmed a script exists.
The Hawkins-themed collection drops June 27.
Now home to photoshoots and stag do's, the Exclusion Zone is looking a lot less abandoned these days.