Music
Why Music Master and National Artist Ryan Cayabyab Stopped Writing Love Songs
And what he thinks of young composers and Filipino music today.
IMAGE Joseph Pascual
The thing is, people on top of their game, such as National Artist for Music Ryan Cayabyab, never feel they know it all. In fact, they're always studying the world around them in order to learn more.
Every step Cayabyab has taken in his very interesting life has been done in the pursuit of mastering music, in particular how to tickle the ivory keys.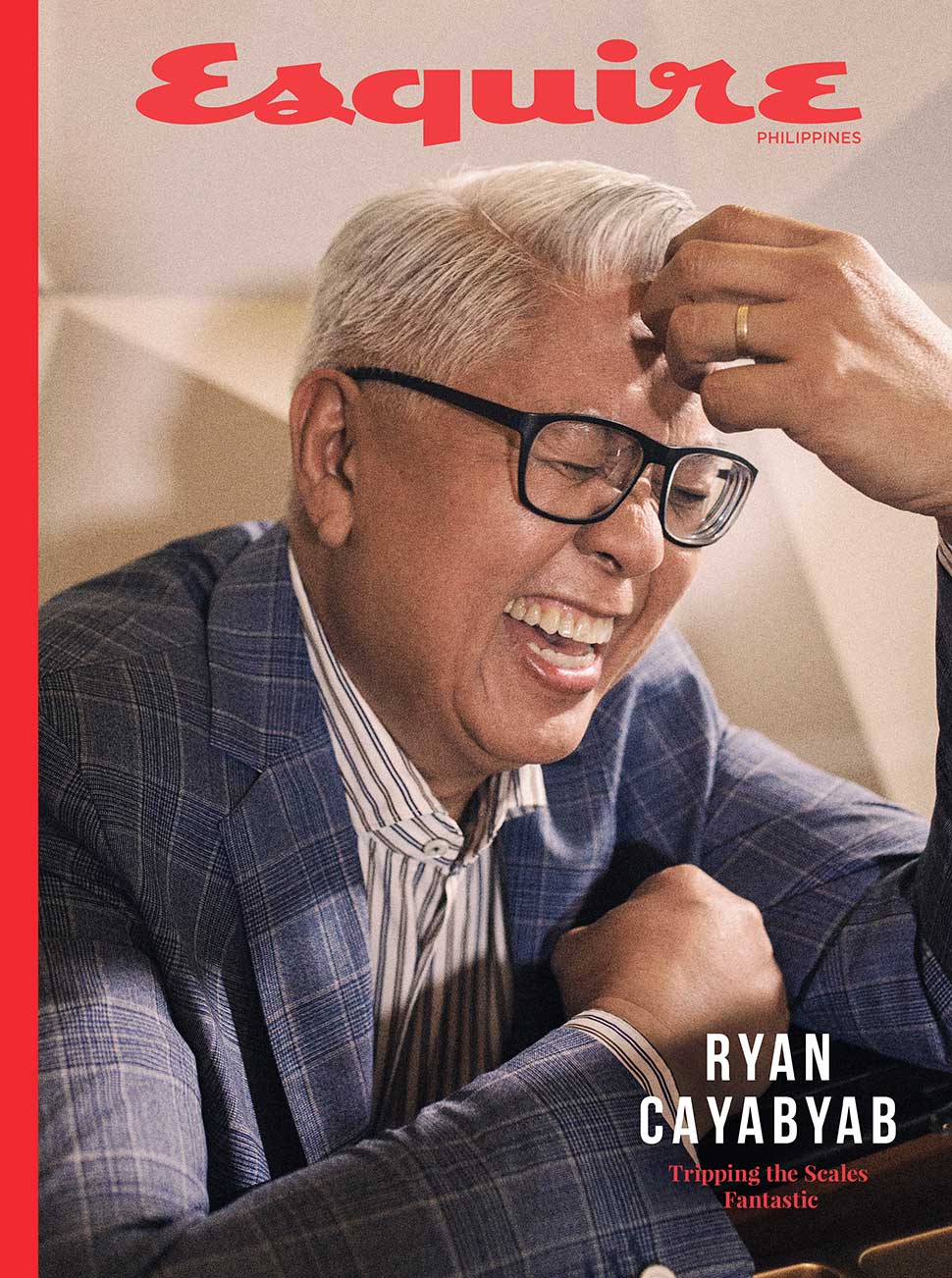 ADVERTISEMENT - CONTINUE READING BELOW
When he was very young, he'd spend one peso on a jeepney ride (50 centavos), a hamburger (25 centavos), and Coke (15 centavos) just to play the piano at Rhapsody Music House. And when he was a little bit older, he explored the possibilities of music, making the decision to say goodbye to becoming a concert pianist in order to be a composer, the man behind the melody.
ADVERTISEMENT - CONTINUE READING BELOW
Today, Cayabyab remains excited about music and lyrics, so much so that he went on stretches of playing the piano and singing tunes during our interview with him. 
And as for the reason why the music master—the author of immortal love songs such as "Tuwing Umuulan At Kapiling Ka" by Basil Valdez and also Regine Velasquez, "Nais Ko" also by Valdez, "Kailan" by Smokey Mountain, and so many more—says he can't write sappy love songs anymore, you'll have to watch the clip below. 
ADVERTISEMENT - CONTINUE READING BELOW
In this story: Produced and styled by Clifford Olanday • Photographs by Joseph Pascual • Interview by Sarge Lacuesta • Grooming by Muriel Vega Perez • Production assistants Kyle Lorenzo Subido and Ednalyn Magnaye Garcia • With thanks to Steinway Boutique Manila, Shangri-La Plaza East Wing • Clothes by Van Laack, Greenbelt 5.
The country's bestselling utility van gets a major upgrade after 15 years.
Including picks from Quentin Tarantino himself.
From the BTK killer to the Atlanta Child Murders and Charles Manson.
He's very happy not to have to try and keep up any more.
Apple is putting all its power and money into the highly-anticipated new series.
Here's how your data online could be used against you.
A local store is already selling Christmas decor.
Neo and Carrie-Anne Moss' Trinity will also return despite dying in Revolutions.
A number of Filipinos have been in the spotlight for the wrong reasons.
The Hong Kong protests have taken on greater meaning following the increasing police brutality against peaceful protestors.
Some reasons why ALLHC is a safe bet among investors during this time of market volatility.