Fashion
11 Foolproof Ways to Keep Your Shoes Clean
From your favorite sneakers to your work shoes.
Shoes are one of the best investments you can make in your wardrobe. Besides making your style look great—and every outfit complete—they also protect your feet from the elements. And despite those elements, you can keep your shoes looking brand new for a long time if you treat them right. Whether you're trying to avoid scuffed-up sneakers, rained-on suede, or beat-up leather, there's a shoe cleaner that'll help get (and keep!) each pair clean. Lucky for you, the price of the protection is a lot less than the shoe itself. Here are the 11 best shoe cleaners out there now.
Mr. Clean Magic Eraser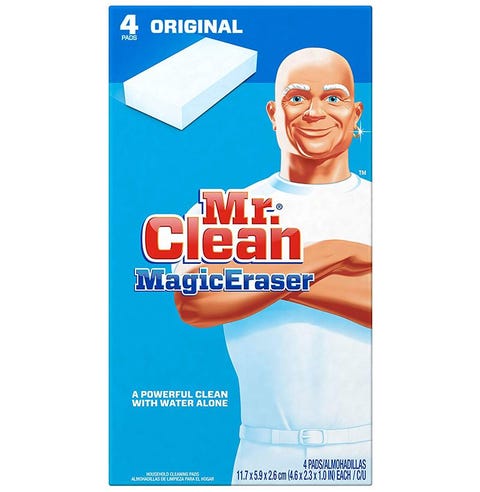 Using a Mr. Clean eraser is the easiest trick in the book for getting white sneakers to stay white. Wet the sponge and lightly wipe off scuffs, dirt, and other marks. It can be a bit of an abrasive clean, so just use it on canvas and rubber and save the sensitive materials for other treatments.
ADVERTISEMENT - CONTINUE READING BELOW
Kiwi Horsehair Shine Brush
Use this to apply shoe polish (which, by the way, is not something you should overlook). The soft bristles will get the polish into the shoe without harming the upper.
Fiebing's Yellow Saddle Soap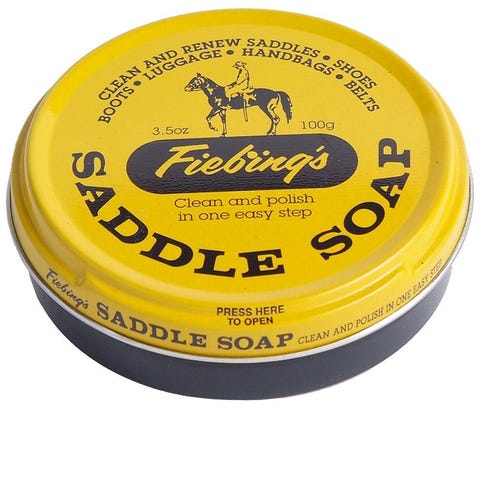 Saddle soap will work just as well on your leather dress shoes as it does on, well, saddles. It cleans, polishes, and prevents marks from infiltrating.
CONTINUE READING BELOW
Recommended Videos
Cole Haan Grand Sole Cleaner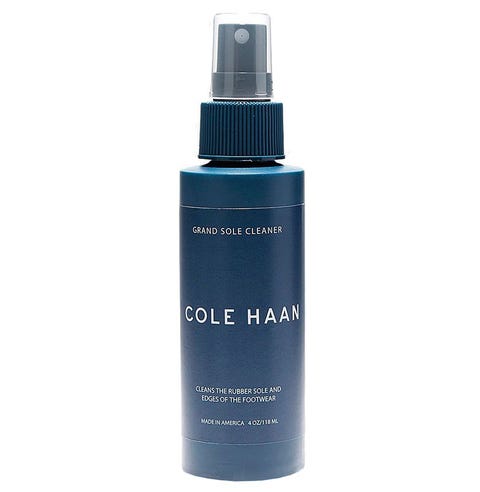 Not all shoe cleaners are created equal, and your footwear collection would be best served with cleaners meant for specific fabrics. This Cole Haan spray gets and keeps your rubber soles clean.
Birkenstock Deluxe Shoe Care Kit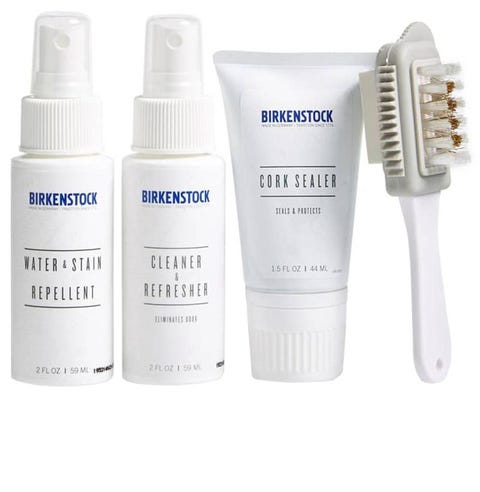 Prep your Birkenstocks for full spring and summer use early. This kit includes a water and stain repellent, a cleaner, and a cork sealer. Make those babies last forever.
ADVERTISEMENT - CONTINUE READING BELOW
Jason Markk Premium Shoe Cleaner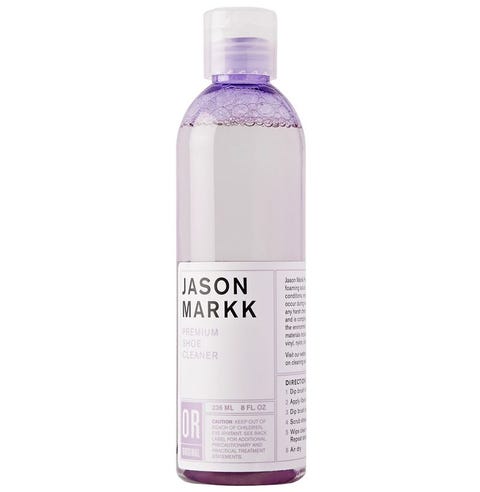 Jason Markk has cornered the modern shoe-cleaning market with its range of easy-to-use products. The classic cleaner is great for using on everyday marks on any kind of shoe. It's best used with a brush.
Ecco Midsole Cleaning Kit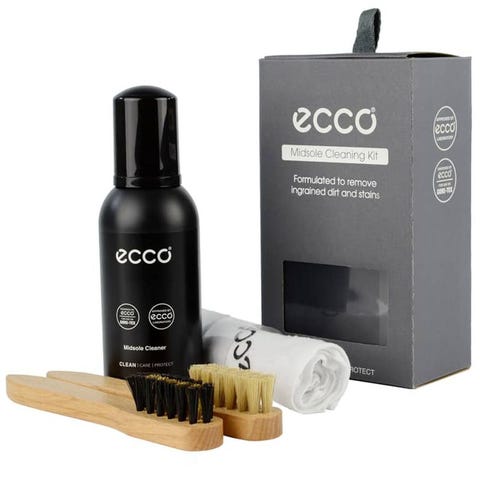 Midsoles get dirty, too. Keeping that area clean really makes the whole shoe look brand new. This kit comes with both a hard and soft bristle to use—opt for the hard brush to apply product and the soft brush for buffing.
ADVERTISEMENT - CONTINUE READING BELOW
Ugg Care Kit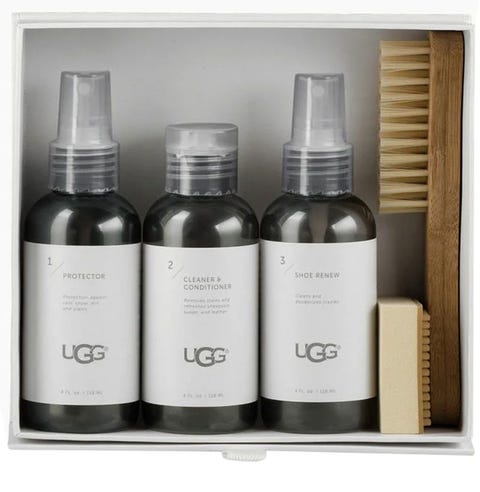 Maybe the most important part of keeping shoes clean is taking preventative measures. This Ugg kit protects and conditions suede before wearing—and then uses a renewing spray to maintain cleanliness.
Adidas Cleaning Drop Set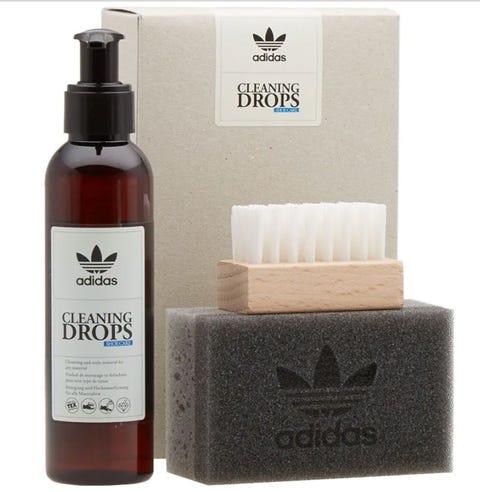 Keep your sneakers in tip-top shape with an Adidas-approved cleaner. Use the sponge to wipe any dirt and visible markings right off.
ADVERTISEMENT - CONTINUE READING BELOW
Crep Protect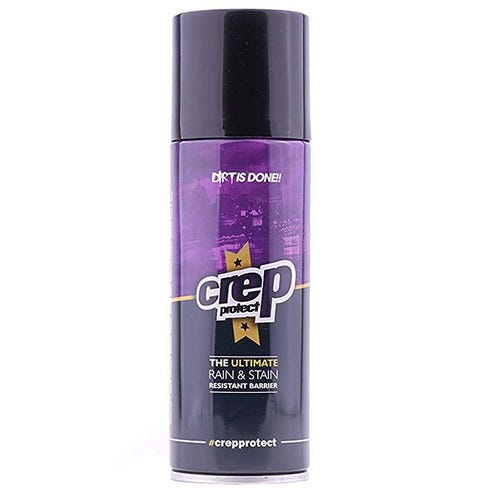 Stay on that preventative track with a rain and stain protector. Use it on canvas, suede, and nubuck footwear.
Liquiproof Labs Complete Starter Kit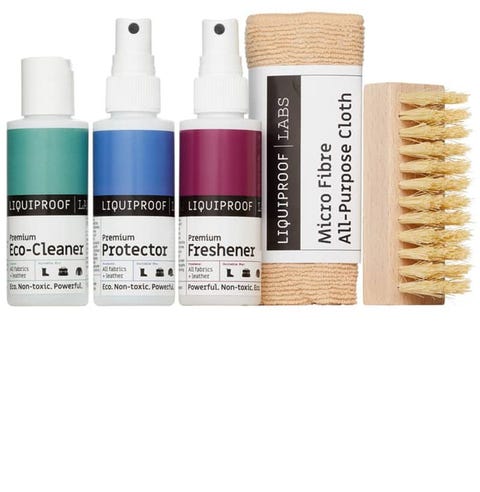 If nontoxic goods are your jam, Liquiproof Labs makes your perfect shoe-cleaning kit. This has a cleaner, protector, freshener, cloth, and brush—all made without harsh chemicals. You can use it on your shoes, for sure, but you can actually clean any sort of non-treated fabric with it, too.
ADVERTISEMENT - CONTINUE READING BELOW
This story originally appeared on Esquire.com. Minor edits have been made by the Esquiremag.ph editors.
More Videos You Can Watch