Fashion
Houston Rockets' P.J. Tucker is a Sneaker King, But He's Not Here for the Hype
One of the NBA's best-dressed stars is in a league of his own.
IMAGE Kat Wirsing
P.J. Tucker loves pancakes, and he loves them a lot. The 33-year-old Houston Rocket starts every game day with a stack of cakes, sometime between 10 a.m. and noon, and usually from a place recommended to him. He often opts for the same order: one stack of plain, and one stack of the house signature—blueberry, Fruity Pebbles, purple sweet potato, you name it. He only finishes the plain stack, though. The signature one is just for tasting, out of deference to the pancake spot and in display of his dedication to exploring the vastness of pancake opportunity.
"I've been doing it for a long time—as long as I can remember," he says. "I always eat them on game days because I don't like eating right before games. It's a good, solid, early meal that lasts a long time. I just started posting [the pancakes] to social media, and it became a thing. It's hilarious; every time I get to a new city, I'll have a thousand DMs about where to get pancakes."
ADVERTISEMENT - CONTINUE READING BELOW
Tucker's activeness on social media is fuel for his basketball fans who itch to know the star in real life. He shows them blips of the personality that exists off the court, connecting to them in a way that wasn't quite possible before. They know, for example, that he has a devotion to certain breakfast foods.
You have to imagine that Tucker's successful fan-to-star connection on social media is, at least in part, possible because he's so self-assured in real life. If he is confident in anything, he insists, it's that he knows exactly what he likes and what he doesn't like. It's what makes his brand—the one his fans see on social media—so strong.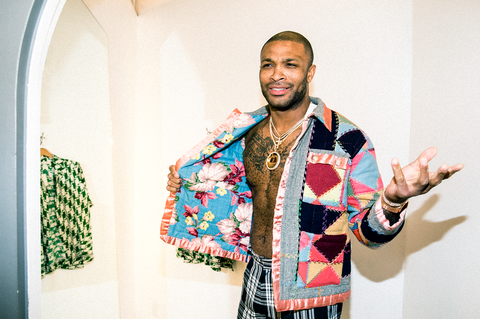 And if Tucker has a public-facing passion for pancakes, then his dedication to his sneaker collection is ten times that. He has the reach and influence to inspire a news story every time he wears a new sneaker, or a digital gallery displaying every sneaker he wore to (and in) every game.
CONTINUE READING BELOW
Recommended Videos
Only, Tucker isn't here for the sneaker-culture hype. His on-court sneaker history of very expensive, highly rare, and not-yet-launched flexes might suggest otherwise: Nike Air Fear of God 1s, Nike Stewie Griffin LeBron 6s, and Nike Hyperdunk McFlys. But if you ask him, he'll tell you there's only one reason he wore each and every pair of those sneakers: because he likes them.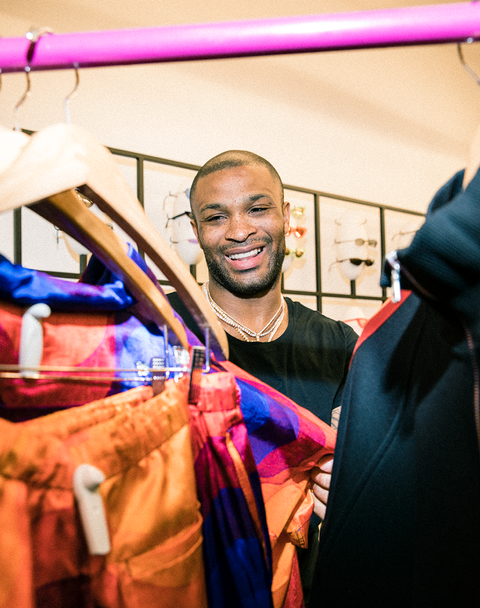 Tucker considers himself a sneakerhead in the truest sense of the word. He regards the footwear with respect and reverence. The way he sees it, wearing those ultra-hyped sneakers on the court isn't a flex so much as a way of honoring the shoe's true purpose.
"I look at myself as someone who's really true to the sneaker culture," he says. "It's really about the shoes; it's not about the hype or what people think about them. I'm not wearing shoes just because people say they're cool, or because [someone] will give me some publicity for wearing them. I'm only going to wear shoes I like. I think that's an essential part of sneaker culture—wear what you like."
ADVERTISEMENT - CONTINUE READING BELOW
Tucker likes a lot of shoes. So many, in fact, that he has no idea how many pairs of sneakers he owns anymore. The last time he counted was in 2013 and he had more than 4,000. It would take counting through closets, hallways, and houses to get an accurate number. Plus, he doesn't really see the point. His closets—sneakers and beyond—are always in flux, anyway.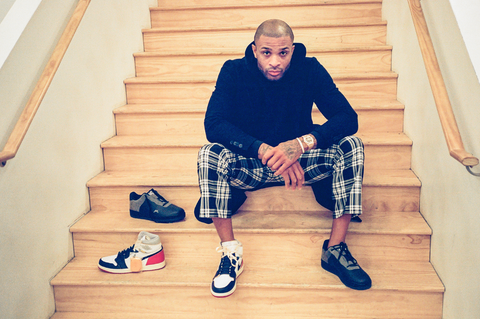 "I wear things once or twice and then I give them away or donate them," he says. "I wish I had more of a method to organizing them. During the season, it's chaos. There are shoes I wear with certain outfits, ones I wear to play basketball in, the shoes I wear every day—it's like different sections of the house where they're at. I'll take the ones I'm thinking about wearing and move them closer to the door, so when I'm on my way out I can grab them. It helps me see which ones I feel like playing in."
ADVERTISEMENT - CONTINUE READING BELOW
There isn't any specific process for picking out his on-court sneakers. Sometimes, he's choosing from a bunch he's had in his closet for a few years. Other times, like when the Rockets are playing the Knicks at Madison Square Garden, he's known what sneakers he's going to wear as soon as he got them. (For the Knicks at MSG in January 2019: a pair of Nike LeBron III Supermans.) There was only one time where he didn't wear the exact sneaker he'd been planning on—the Travis Scott x Air Jordan IVs—because he hadn't gotten them in time.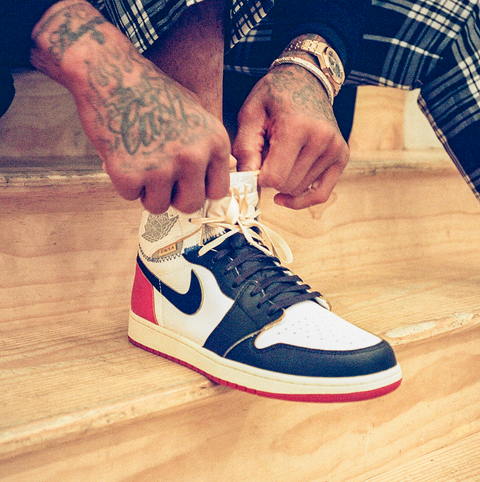 The chaos, the last-minute decisions—that's exactly what draws Tucker toward sneakers, and fashion in general. It shouldn't be too planned-out, because what if you pack only two sneakers and two outfits and you end up hating both of them when you get there? That strips the fun right out of clothing, the fun being to match what you're wearing to what your mood, feeling, or vibe is that day. That's how you develop and stay true to a personal style.
ADVERTISEMENT - CONTINUE READING BELOW
That belief feeds into Tucker's personal shopping habits, which are at once ridiculous and commendable. He just... goes shopping. In whatever city he's visiting, for whatever amount of time he's there, he'll find the coolest designers, brands, or streetwear shops, and he'll go in with no plan other than to see if he likes something and buy it if he does. It's that simple and that extraordinary, especially when that one trip could include dropping more than a grand on white T-shirts and pajamas.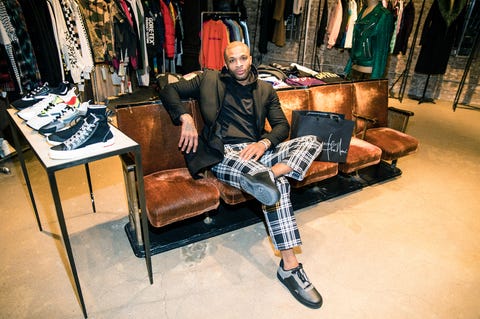 "I don't think of myself as a creative person, but I think that's the one part of me that is creative," he says. "The whole [shopping] experience for me is just seeing what is there and what I like. I don't like shopping for specific things; I shop pieces. I look at it like, 'I love this, so I'll buy it and I put it in my closet, and it disappears until I need it.' Putting an outfit together is the best part of it."
ADVERTISEMENT - CONTINUE READING BELOW
He really doesn't care if you like his outfit, either. In fact, he likes when any particular outfit might spark a reaction. "If you leave home and, at least some of the time, someone doesn't tell you that they don't like your outfit, you're not doing it right," he says. "You're not trying. You're not taking enough risks. You know, somebody should tell you they don't really like you're outfit. I enjoy when people say that, actually. Good! I didn't wear this for you to like it. I wore it because I like it."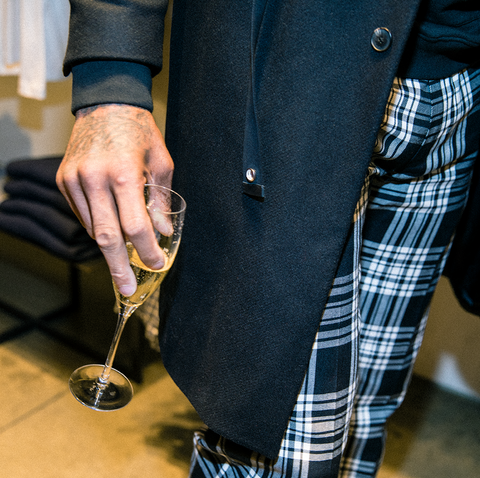 But, of course, his love for style starts from the actual ground up: with sneakers. Tucker isn't new on the scene, either. He started young, lining up in the early-morning hours when he was in middle school to grab a pair of Air Jordans.
ADVERTISEMENT - CONTINUE READING BELOW
"Air Jordans were everything," he says. "Concord 11s were probably the ones that stick out the most. It was a whole event. When they announced those were coming in, it was 6 a.m., at the store. We were late for school. We wanted to be the first kids to wear them. We'd put a whole outfit together just around getting the shoes."
He's acutely aware of how much that same sort of "wake up and skip school for sneakers" mentality still exists. Only, it's different now. Instead of buying hyped sneakers to wear them immediately, kids are buying to sell them. They stand in line for sneakers in boxes that they'll never open, made with patterns and fabrics that they'll never touch. They'll dedicate entire days, sacrifice grades in school, all to buy a basketball sneaker that they'll never play basketball in. The whole thing makes him feel more than a little conflicted.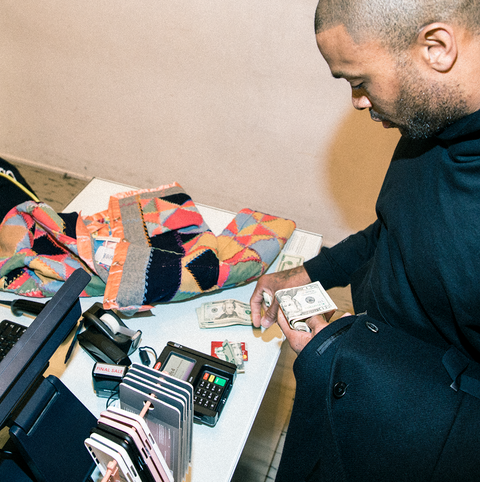 ADVERTISEMENT - CONTINUE READING BELOW
"I hate it and I love it. As a buyer, I love it because I can always find whatever shoe I'm looking for because somebody out there bought them and they're not in their size and they just want to make a couple of bucks. As an actual person that loves shoes, it kills it. Now you have people that buy a ton of shoes that aren't even their size just to sell them. Which, I'm all for being an entrepreneur and all that, but people are coming in that have no real connection to the sneakers."
People are coming in that have no real connection to the sneakers. It's that connection—the true love for the sneaker itself—he feels the current sneaker culture is missing. "It's become like, 'Oh, everybody wants them, I know they're expensive, so I have them.' It's not, 'Oh, I really like these shoes, they're super cool. I know exactly what outfit they're going to match.' Those are the things, like making an outfit and wearing the shoes because you love them, that make sneakers really cool to me."
They hype sometimes becomes so intense that Tucker will back away completely.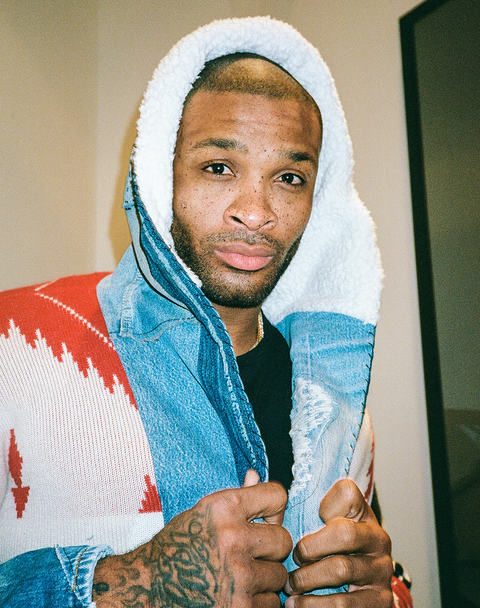 ADVERTISEMENT - CONTINUE READING BELOW
"I even stopped wearing Off-Whites, and I have some that I really like," he says. "It just got to the point where it was ridiculous. As cool as they are, there's this hype behind them, and a lot of people are just wearing them because of the hype."
Tucker is aware, of course, that he is part of the hype cycle. Like many athletes, he'll have first dibs on a sneaker, he'll wear it, and because he wore it—because fans see it posted to social media the second he walks into any given arena, game sneakers in hand—the $150 sneaker will become worth twice, triple, quadruple the original price.
"We create the hype," he says. "We do. But [some of the] stuff that surrounds it is fluff. The fluff just isn't for me."
By fluff, of course, he's referring to the lack of love for the shoe. This is where the disconnect happens: Sneaker culture becomes about the flipping, and it's no longer about the sneaker.
"I wear everything. I don't care how much they cost, how much they're worth, how limited they are," he says. "At the end of the day, they're still sneakers."
This story originally appeared on Esquire.com. Minor edits have been made by the Esquiremag.ph editors.
More Videos You Can Watch