The year was 1863 and it was a time of upheaval: The Spanish had lost their status as the global superpower, their influence further chipped away by global free trade and open markets advanced by the British in Asia, while Manila saw sporadic nationalistic demonstrations caused by economic, educational, and religious changes.
Around the country, illegal ports that opened to global trade brought in not only smuggled goods, but also liberal ideas in the form of books, newspapers, and journals, much to the ire of the Spanish government which depended on monopoly and the ignorance of the Indios to run the country. It was in this milieu when Andres Bonifacio was born to Santiago Bonifacio and Catalina de Castro on November 30 of the same year. He would be the eldest of six siblings.
White-Collar Family
Contrary to old textbook depictions of Bonifacio and his family as peasants, in reality they belonged to the upper middle class. His parents were white-collar workers: Catalina worked as a supervisor at a tobacco factory, while Santiago worked directly under the gobernadorcillo or town governor. In fact, his parents were able to send Andres to decent schools and even hired a private tutor for his arithmetic and Spanish, the lingua franca among members of high society at the time. Although he was not the rich kid Rizal had been, his childhood was better off than most Filipinos of that period.
Things took a turn for the worse when Andres' parents died a young age. Catalina caught tuberculosis and died in 1881. Santiago died the year after. Andres was only 14 years old at the time and still in school, so he was forced to drop out and find a job to support his five siblings.
ADVERTISEMENT - CONTINUE READING BELOW
A Self-Educated Dropout
There was a time in the study of History when Filipinos believed Bonifacio to be illiterate. Often, he was juxtaposed against Rizal the bibliophile, the novelist, and the intellectual, and very liberally painted as a rash, brutal, bolo-wielding man of action. More sober accounting of history would tell otherwise: Andres was a radical intellectual, too.
Without access to formal schooling, Bonifacio sought to learn as much as he could by reading pamphlets, liberal newspapers, biographies of the Presidents of the United States, books about contemporary Philippine penal and civil codes, international law, and classics such as Victor Hugo's Les Miserables, Eugene Sue's The Wandering Jew, and Jose Rizal's Noli Me Tangere and El Filibusterismo. He was fluent in three languages: Tagalog, Spanish, and English. Most of the books and materials he consumed were written in foreign languages. These contraband books and newspapers were most likely smuggled into the country. It is inaccurate to label him as illiterate when he could speak more languages than most Filipinos today, and had read more laws and classics than the average Filipino.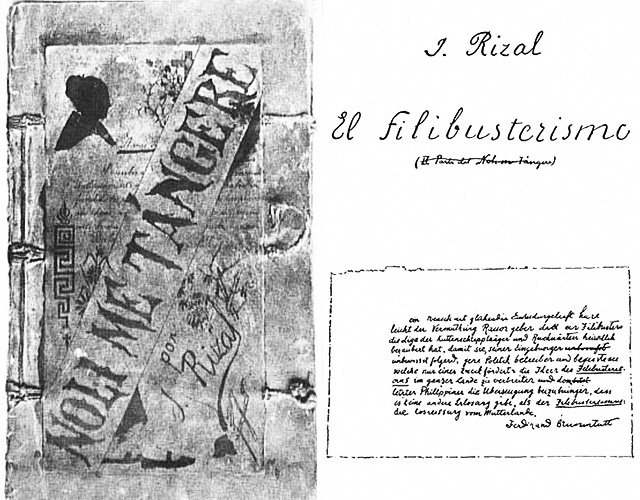 Was Bonifacio Really Poor?
After he dropped out of school, Bonifacio relied on his dexterous hands in making canes and paper fans to sell. This became a thriving family business, and he soon made posters for local businesses. His craft and his charm kept the family from starving. He sold canes and paper fans for a while before he started working for foreign companies in Manila. At 19, he worked as a broker for local raw materials such as tar and rattan for J.M. Fleming & Co., a British trading company, and then as a warehouse supervisor for Fressell & Co., a German company. Like Rizal, Bonifacio was equally charming and endearing. He used these traits to succeed in his jobs that entailed sales pitches and difficult negotiations with suppliers and clients. He used these later on to recruit members into the Katipunan, a secret organization that aimed to overthrow the Spanish government in the Philippines.
As a warehouse supervisor, Bonifacio's salary was 20 pesos a month, which was more than what a high school teacher earned at that time. While his salary was quite decent, he still had to pay hefty taxes levied by the government, and support the daily needs of his siblings and himself.
He was quite aware of this problem with burdensome taxes, so that when he set the monthly dues for members of the Katipunan, they were set to minimal amounts of 12.5 centavos to 25 centavos depending on a member's rank.
Another reason that contributed to Bonifacio's misrepresentation as a poor peasant is his modern depiction in various artworks. He is regularly depicted as a muscular man wearing camisa de chino, a salakot, and wielding a bolo. As a normal Filipino, he would have worn a suit to work. In fact, his only extant photograph shows him wearing formal attire.
ADVERTISEMENT - CONTINUE READING BELOW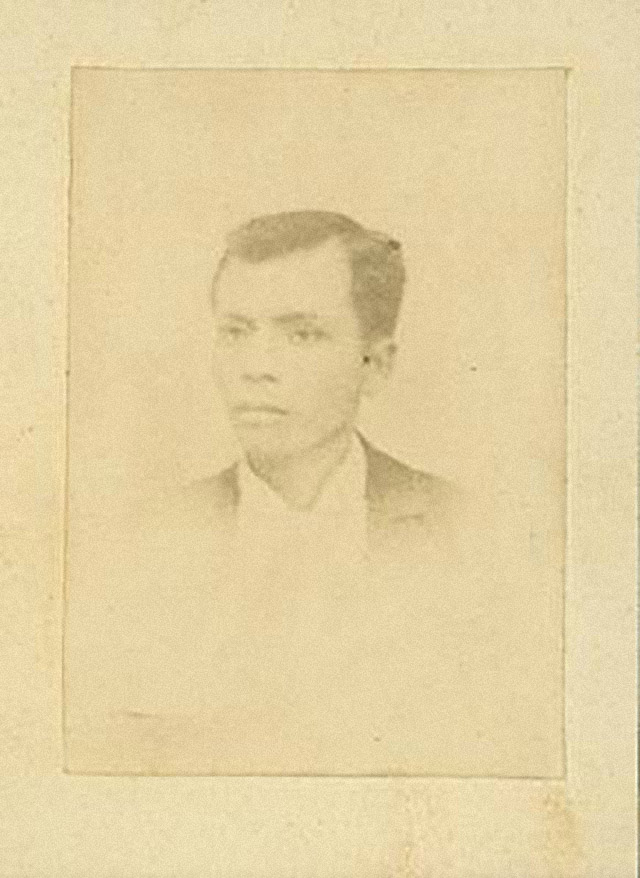 Ranking officers like Bonifacio wore a red mask with a white triangle inscribed with the letters K.K.K. Z.LI. B. The triple K stood for the Katipunan's full name, while the Z. LI. B. represented the letters A, N, and B in Roman, which stands for "Anak ng Bayan." They also wore a maroon sash with green lining.
Most importantly, Bonifacio's preferred weapon of choice was not the bolo, but a revolver.
Bonifacio, the Charmer
Influenced by liberal ideas from materials he read, especially of Rizal's two novels, Bonifacio became one of the founding members of La Liga Filipina in 1892, a secret society with aims to push for reforms in government. Perhaps remembering the outcome of the French Revolution in Les Miserables, Bonifacio took a more hard-line approach to advocating for change. While Rizal pushed for peaceful reform, Bonifacio believed in revolution. It was expected that this line of thinking would draw more laborers or those who were hardest hit by the government's taxes, but Bonifacio was still able to attract affluent members of society to his cause. He formed a militant wing within the Liga, which then became Katipunan.
Among the affluent people he succeeded in charming into his Katipunan were a gobernadorcillo (municipal captain–the highest position Filipinos can hold in government), rich property owners, lawyers, doctors, sales agents, customs officials, and government secret agents.
But it was not only revolutionaries that Bonifacio charmed. He had a first wife named Monica, a neighbor from Tondo. She died early into their marriage, however, due to complications from leprosy. In 1892, the same year he joined the Liga, he met and fell in love with Gregoria de Jesus. He was 29 and she was 18.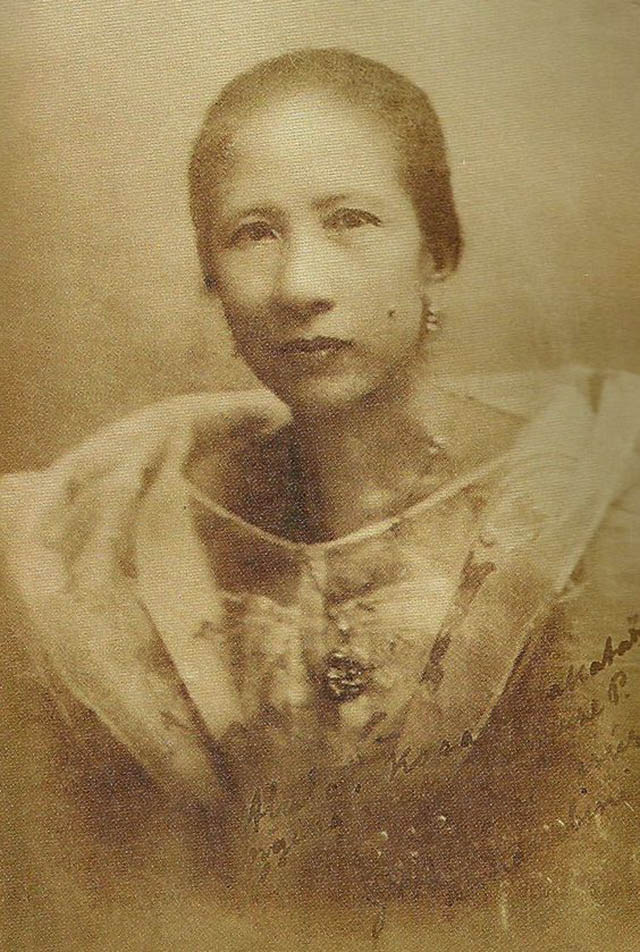 ADVERTISEMENT - CONTINUE READING BELOW
We can understand De Jesus' infatuation with her senior: Bonifacio was a highly intelligent, daring, and dashing young radical and leader of a secret society. He also had a stable job that paid him well. However, when their love became apparent, it became a source of headache for De Jesus' parents, who at first vehemently opposed their union. Her family was devoutly Catholic, while Bonifacio was a freemason. Later however, unbeknownst to "Oriang," as she was affectionately called, Bonifacio wooed her parents into agreeing to their marriage. Gripped with disbelief and joy at Bonifacio's audacity and charm, De Jesus married him at Binondo Church in a Catholic ceremony, and again in the Katipunan in a separate ceremony. The following is a map that shows places in Manila that had significance in Bonifacio's life.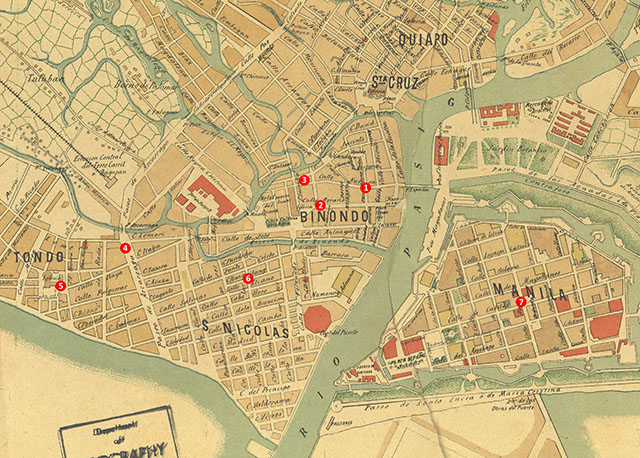 Calle Nueva, Binondo: Bonifacio worked here as a sales agent for Fressel and Company, a German company that makes chalk and bricks.

Calle Rosario: It was in this vicinity where Bonifacio sold canes and paper fans to support his siblings when they were orphaned when he was 14 years old.

Binondo Church: Andres and Oryang were married in this Catholic church.

Calle Azcarraga near Calle Ilaya: Bonifacio was born here on November 30, 1863.

Church in front of Plaza de Leon XIII: Bonifacio was baptized at this church.

Calle Azcarraga corner Calle El Cano: At the house of Deodato Arellano at 734 Calle El Cano cor. Azcarraga (Azcarraga presently Claro M. Recto Avenue), Bonifacio founded the Katipunan.

Intramuros: The place referred to as "Manila" back in those days was confined to the space inside the Walls. Surrounding areas such as Binondo, Tondo, and Quiapo were considered as the suburbs.
Bonifacio's Veneration of Rizal
As a freemason and revolutionary leader, Bonifacio adored Jose Rizal, whom he had met several times and whose works he had read. Such was his respect for Rizal that in 1896, when Katipuneros all over Luzon were raring to wage the revolution, Bonifacio put his foot down and consulted Rizal before they acted. Rizal advised them that they should only wage the revolution if they had the support of the wealthy elite and have enough arms.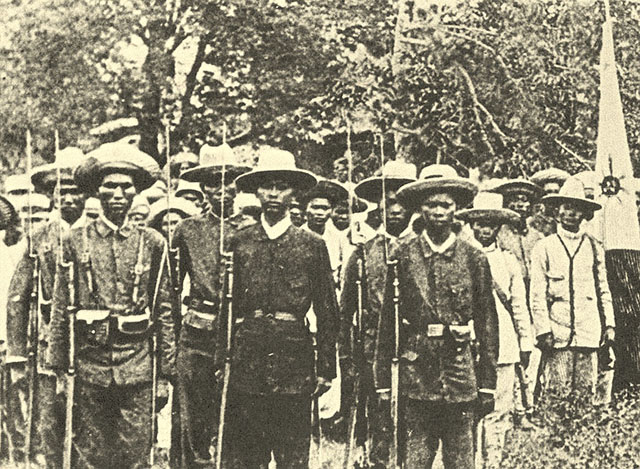 ADVERTISEMENT - CONTINUE READING BELOW
In fact, it might have been Bonifacio's admiration for Rizal that led the Spanish to believe that Rizal was the mastermind of the Katipunan. When the Spanish confirmed the existence of the dangerous secret society plotting a revolt, they were able to acquire vast amounts of information about their recruitment process, their passwords, and their meeting places. Rizal's portrait hung on the walls of their hideouts, while certain ranking members used "Rizal" as their password at their gatherings.
Rizal had also already had a couple of accusations leveled against him while he was detained at Dapitan when Bonifacio sought his advice.
Life as a Married Couple in the Katipunan
From 1892 to 1896, Bonifacio focused on recruiting more members into the Katipunan, amassing arms, spreading propaganda, and gathering funds. At first, only men were allowed to join the Katipunan. However, when the men's inquisitive wives became suspicious of their husbands' late arrival at home because of their regular secret meetings at night (which they passed off as "overtime" at work) and smaller take-home pay, Bonifacio had to invite the women into the organization.
Gregoria de Jesus was one of the first women inducted into the Katipunan. She took charge of the very delicate task of intelligence gathering and helping to keep the secret society under wraps. Together with other women of the Katipunan,she intercepted valuable information from the Spanish, and hosted fake banquets with accompanying live band to mask their meetings.
Bonifacio's Death
At the age of 33, after his capture and trial, Bonifacio was allegedly hacked to death on Mt. Tala in Maragondon, Cavite by men of Emilio Aguinaldo. It was the culmination of a tussle for power and control of the Katipunan. In the end, Aguinaldo became the figurehead of the Philippine revolution and armed struggle. De Jesus, in the days that followed, was inconsolable. Years after Bonifacio's death, she would still yearn for his company. She wrote a heart-wrenching poem about her grief, entitled "Mula Giliw, Nang Pumanaw Ka" (Ever Since You Passed Away, My Dear).
Bonifacio's remains may be lost to the past, but thanks to careful accounting of history, we are able to make out a more accurate depiction Andres Bonifacio: a highly intelligent multilingual who read law books in Spanish and biographies in English. He was also a thespian, a poet, and a highly charismatic and charming leader. Evidently, Bonifacio was really more than a bolo-wielding, camiso-wearing, dirt-poor peasant.