Lifestyle
Filipino Designers Share Their Haunted House Stories
These design professionals share hair-raising experiences they had in homes and buildings they had worked on in the past
With the many homes they visit and work on regularly, it is no surprise that interior designers and architects have their fair share of supernatural stories. These design pros encounter not just different people but also different places, some of which may have dark or even lonely histories to them. But while many of us may assume that it is only old houses that are visited by unseen entities, it is also very possible that newly-built structures can host sinister presences. As design consultant Grace Moslares shares, "Lahat ng houses meron niyan. Mapapansin mo yan, kahit bago, kahit luma. Lahat."
But whether or not you agree to this or believe in the otherworld, these professionals' spooky stories will give you goosebumps.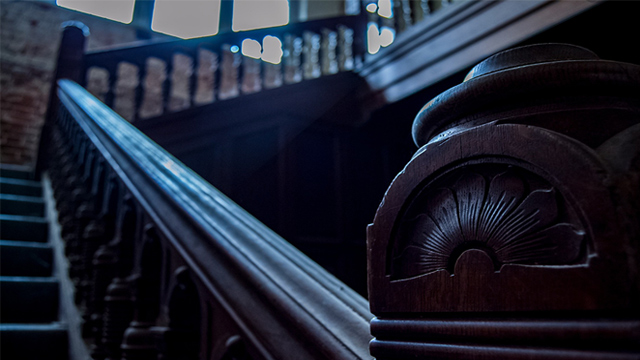 An unusually heavy bed
"It's an old house in Dasmariñas Village. Pagpasok namin ng house [during the ocular inspection], okay naman siya. Then doon, sa pinaka-farthest end, nandoon yung master's bedroom. Pagpasok na pagpasok ko, may humming sound, binging-bingi ako. Siyempre, you need to measure the area, so mineasure namin. [We also measured] the bed kasi yung specification ng may-ari, gusto niya ipa-reupholster. After a few days, start na ng construction. Nakakwentuhan namin yung mayordoma. Doon pala sa mismong bed namatay yung father. And then, [because we were going to reupholster the bed], ipu-pull out namin. Five or six people [tried to carry the bed], pero hindi ma-carry. So [I said], 'Halika, break muna tayo.' Bumubulong talaga ako, 'Pagagandahin ko lang po. Wag kayong mag-alala.' And then after 45 or 30 minutes, nagpabuhat siya." —Grace Moslares, design consultant
ADVERTISEMENT - CONTINUE READING BELOW
Running around the house
"Lately lang 'to, last year. Matagal na kasing walang nakatira doon sa [townhouse] na yun. So, the young couple decided na ipa-renovate nila. So yun yung ginawa namin. Wala naman akong [narinig], kasi yung mga people ko, hindi naman yan magkukwento sa akin directly. Pero I experienced it first-hand. So, lunchtime. Nandito [kami] sa baba, kumakain [kami]. [Narinig namin] may naghahabulan. Tapos sabi ko, 'Ano yun? Sino yun? Bakit may tao sa taas? Silipin niyo nga.' Tapos walang [lumalabas na tao]. Tapos yun nga, [sabi nila], 'Ma'am, tuwing tanghalian, ganyan sila. Dalawang bata.'" —Grace Moslares, design consultant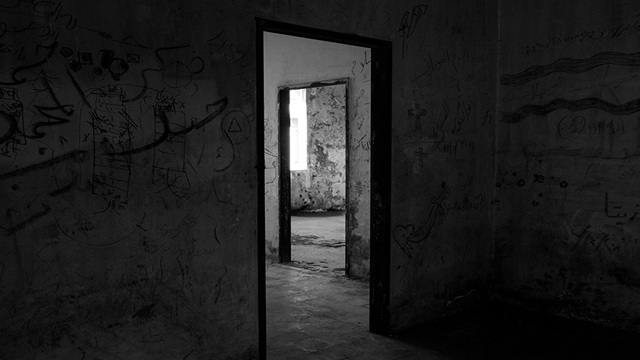 Mysterious writings on the wall
"I had an ocular for a prospective client. The house was a bit old and dusty, the walls in a watermelon-reddish pink and green. It was a spacious house, but as we approached the kitchen, it was dark and lacked windows, and [the] door was slightly moving. Once we entered the kitchen, we proceeded to go to the maid's room. I entered and even commented how spacious it was. When I turned to face the wall behind me, there were large Latin scribbles all over the wall. I felt a shot of fear and a cold gust of wind. It totally freaked me out. The owner said it was rented out before they bought it so they didn't know what it was. I never took a photo because I was scared that something would come out in the photo. I just wanted to get out of there as soon as possible." —Erika Uichanco, interior designer
CONTINUE READING BELOW
Recommended Videos
A chilling message
"There was one condo renovation I did where the unit owner recently purchased a worn-out one-bedroom unit. She wanted to retain everything but we ended up changing a lot of items, [including] the queen mattress that came with the unit. We assembled the bed, and when we turned over the mattress to fit it on top of the bed, we saw some pentel pen writings on it. It had some drawings of a family, and the phrase that stuck with me was, "I AM DEAD AND HE IS DEAD TOO." I went down and asked the lobby guard who lived there before, and he said there was a sick child living with his parents there before. Needless to say, I convinced the unit owner to purchase a new mattress instead." —Erika Uichanco, interior designer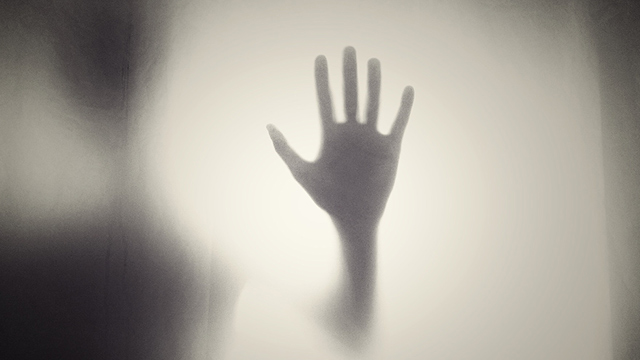 The man in the mirror
"We were renovating our house in the province, and I instructed the contractor to paint the walls beige. My dad was an architect who was very strict with his choice of colors, and even instructed his clients to use only white or beige paint in their homes. But the contractor didn't listen and he started to paint the dining room green with the leftover green paint from his project. While they were painting the room, the two workers looked at the reflection on the glass of a painting across them and asked the contractor: 'Sir, sino yung matanda na nakatayo doon sa salamin?' And the contractor answered: 'Ah, daddy lang yun ni Rachelle.' The thing is, my dad had died eight years ago!" —Rachelle Medina, interior designer
ADVERTISEMENT - CONTINUE READING BELOW
Gone in the blink of an eye
"Once, I was doing an ocular at [a building] in Makati. I was taking a video of the place. Then as I was moving the phone to shoot the place, a dark figure rose from the floor. Just a swirly, dark figure with a face, [but] no structured body. It swirled up and disappeared. Wala siya sa recorded video." —Arlene Sanchez Maslog, architect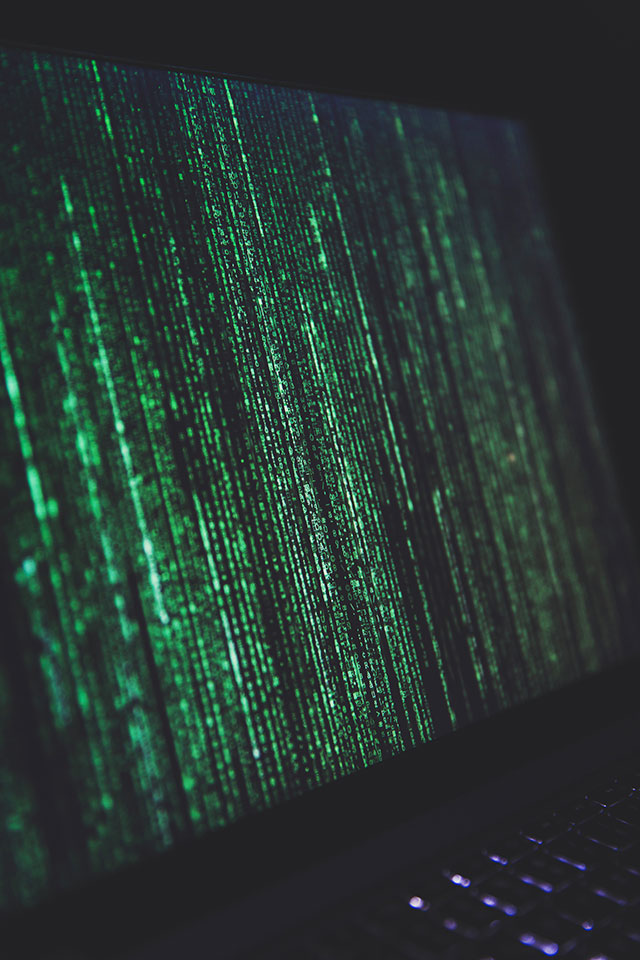 Ghost in the machine
"It was 1994 when I was sent to Cebu to oversee an interior design project. I was in my early 20s, young, impressionable, and was very excited for the trip. I was allowed to stay, practically live, on site, at the top floor suite of an office building. The project would run for three months and even though it got busy during the day, I had to stay alone in this building at night.
The first few weeks were uneventful. Ordinary. Until this one evening.
ADVERTISEMENT - CONTINUE READING BELOW
I was walking down a stairway connected to a hallway when in the distance, a radio suddenly turned on. This was the first time that this has happened. The following day, I reported the incident to a staff. She said, 'Minulto din kayo sir?'
More ghost stories spilled out of the staff, 'It always happens here sir, pieces of equipment will suddenly make noises. The compressor turns on on its own even if we make sure that we leave it turned off!'
I suddenly wanted to leave, just pack my bags and go, but I couldn't. I agreed to this arrangement and I had no option but to finish the project. There wasn't a night that I couldn't sleep.
And of course, another haunting happened during my last week. As I was walking into my room, the computer screen suddenly blinked to life. It was the old MS-DOS personal computer with the green interface, and the room was filled with a sickly green glow.
And something was written on the screen! But I did not go anywhere near the computer and refused to read what was on the screen. What I don't know won't hurt me, as the saying goes. I heard the project was a success but I never returned to the site." —Wilmer Lopez, interior designer
This story originally appeared on Realliving.com.ph. Minor edits have been made by the Esquiremag.ph editors.
More Videos You Can Watch