Tech
Apple May Be Releasing Colorful New MacBook Air Laptops in 2022
Here's what the experts are predicting.
IMAGE APPLE
ILLUSTRATOR WARREN ESPEJO
Apple is reportedly releasing a cheaper version of the iPhone in March—at least according to gadget leakers—which experts are predicting to be the third-generation iPhone SE; a possible follow-up to the 2016 and 2020 models of the same name. But that's not all the tech giant may be unveiling in 2022. Apple Insider has reported that a new MacBook Air "is expected to launch some time in 2022 with a colorful redesign."
As CNET notes, Apple's early events in the year—such as the April 2021 Event—traditionally focus on entry-level or education-related products, so a new MacBook Air would line right up with that tradition. Looks-wise, the next version of the ultra-portable (and historically, more affordable) laptop is expected to have many of the same design elements as the 24-inch iMacs released in April 2021—most notably, the latter's fairly wide shade range.
Here's what to expect from Apple's MacBook Air, according to tech experts.
What's happening with the design and display?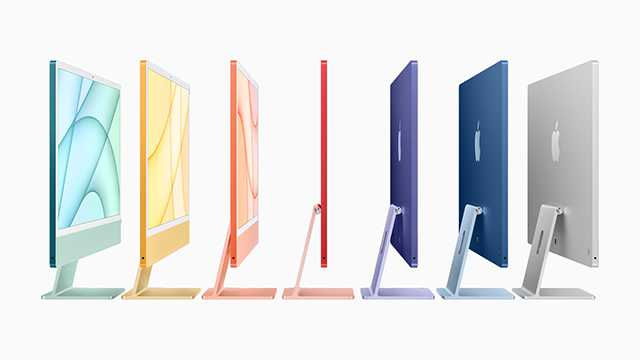 ADVERTISEMENT - CONTINUE READING BELOW
The iMac 24 is available in seven colors (Blue, Green, Pink, Silver, Yellow, Orange, and Purple) and the updated MacBook Air may see that same color range in laptop form—at least on its outer side while the interior will likely stick to more muted tones. The 2022 MacBook Air may also mimic some of the design choices of 2021's 14-inch and 16-inch MacBook Pro models, which had a uniform chassis in place of the previously curved, tapered casing.
Tom's Guide has noted that a notch in the top of the display housing the camera may be a possibility for the next Air while MacRumors has stated that the next MacBook Air "will be thinner and lighter than the current version" and "will feature slim off-white bezels and a matching off-white keyboard," according to circulating rumors.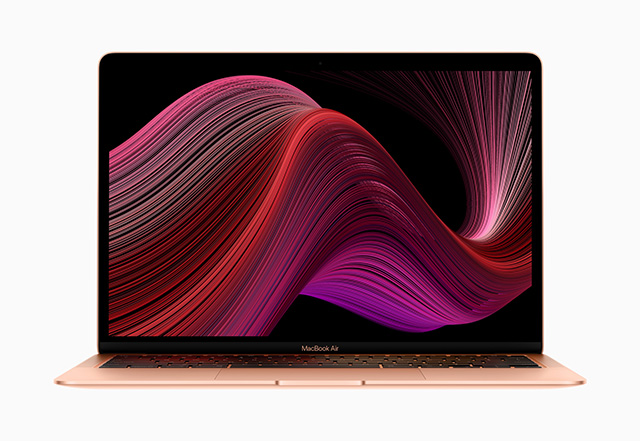 The most recent MacBook Air had a 13.3-inch display and according to analyst Ming-Chi Kuo, is expected to stay the same in the next model. Apple Insider, however, notes that ProMotion—a refresh rate up to 120 Hz which can adapt to whatever content is being displayed—featured on higher-end devices like the iPhone 13 Pro Max and 2021 MacBook Pro probably won't trickle down to the new Air. It's likely "too expensive to make the cut for Apple's budget laptop," they said. Bloomberg's tech reporter Mark Gurman, as reported by 9to5 Mac based on his subscription newsletter, has corroborated this prediction.
CONTINUE READING BELOW
Recommended Videos
Screen resolution may also stay the same, especially if Apple sticks with the 13.3-inch display size, which means the new MacBook Air would have a 2560 x 1600 native resolution at 227 PPI.
What about the processor?
Apple's M1 processor, first released in 2020, was widely praised among critics and customers, and Apple is expected to unveil an update soon. Reports suggest that the brand will be releasing a new-generation of processor, possibly called the M2. It's designed to be faster than the OG M1, but as Apple Insider notes, not faster than premium processors like the M1 Pro and M1 Max used in 2021's MacBook Pros.
According to Tom's Guide, the M2 is rumored to use a 4-nanometer processor node, creating a chip that favors efficiency over raw performance. CNET predicts that the M2 may have specs "somewhere between the M1 and M1 Max."
How much are we talking about and when is the release date?
Upon release, the 2020 MacBook Air had a starting price of U.S. $999 (roughly P51,339) and as of writing, is available for P54,990 in the Philippines. "Since the MacBook Air is considered a budget-friendly device aimed at students, Apple isn't likely to increase its price," says Apple Insider, so it's possible the next model will stay in the 50-grand range.
The rumors about the new MacBook Air have yet to predict a clear release date for the device, though most reports seem to point towards March, which is also when the new iPhone SE is expected to arrive. Apple Insider believes the release will depend on when the M2 processor is unveiled—this may happen at the March event, but with the global chip shortage slowing down production, the launch may be pushed back as late as fall (between September and November).
ADVERTISEMENT - CONTINUE READING BELOW
From: SPOT.ph
Discover the best of culture, business, and style from Esquire Philippines. Visit Quento for more stories and subscribe to our YouTube channel for new videos.
More Videos You Can Watch