Travel
This Airline's New Flight Attendant Uniform Features a Pantsuit and Sneakers
The flight attendants at SkyUp Airlines were apparently over the moon after seeing the new design.
IMAGE SKYUP AIRLINES
Ukranian charter SkyUp Airlines announced their new uniform design on July 27, and the photos quickly went viral online.
What specifically caught netizens' attention was the uniform's inclusion of trousers and sneakers. Its comfortable, modern look served a stark contrast from the usual FA ensemble of tight-fitting pencil skirts and high heels.
Frame Fashion Consultancy conducted extensive research to envision this new design for SkyUp. Part of their examination included looking into the history of excursions, and conducting interviews with the cabin crew themselves.
"The flight attendant profession [was established] almost a hundred years ago. During this period, a lot has changed, and most importantly, a woman has changed," the airline wrote on their Facebook page. "It requires a new vision of the profession, revolutionary changes. And now we are initiating these changes."
Check out the previous design of SkyUp Airlines' flight attendant uniform below.
By fall this year, female cabin crew of SkyUp Airlines (or "SkyUp Champions," as they're now called) will be sporting an orange pantsuit courtesy of Ukranian brand GUDU. The set consists of a bright blazer and straight cut trousers with a relaxed fit. For accessories, a blue Gunia Project silk scarf will be pinned on their right shoulder, as opposed to being tied around their necks. Finally, the flight attendants will have a pair of white Nike Air sneakers for maximum comfort in this sky.
ADVERTISEMENT - CONTINUE READING BELOW
According to the airline, the flight attendants were ecstatic after seeing their uniform's revamped design.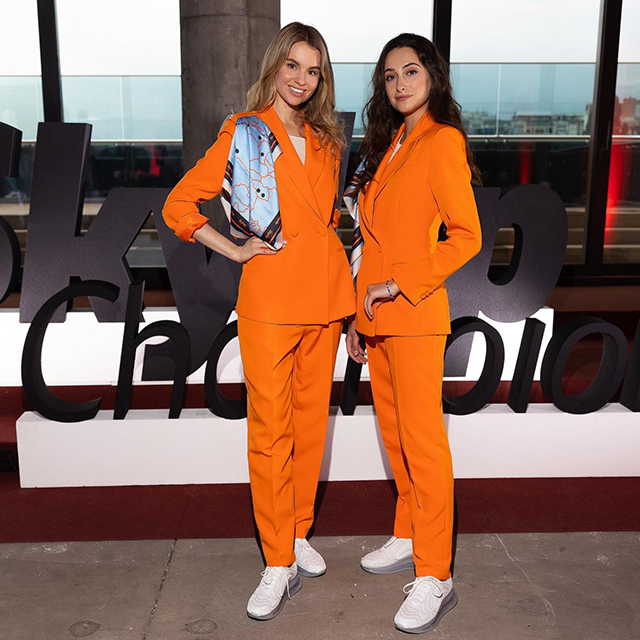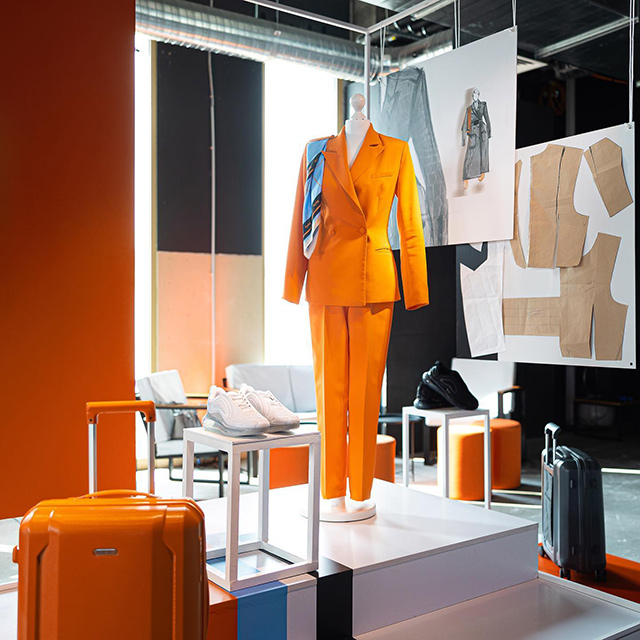 Protocols for hair and makeup styles are also part of the big switch. In place of tight buns, flight attendants may now wear their locks in loose waves. While a natural-looking makeup look is still preferred, they're now free to experiment with shades of sunset orange and blue (the airline's signature colors) on their eyes.
CONTINUE READING BELOW
Recommended Videos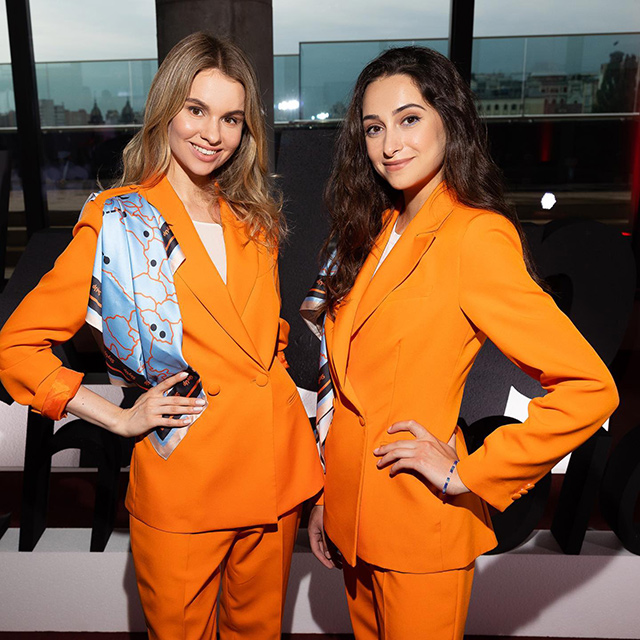 Check out more details of the uniform below.
What do you think of this flight attendant uniform design?
From: Preview
Discover the best of culture, business, and style from Esquire Philippines. Visit Quento for more stories and subscribe to our YouTube channel for new videos.
More Videos You Can Watch