Kristine Go is the general manager for Unilever's Nutrition business for Southeast Asia. She directs everything from marketing to innovations, planning, to forecasting. In June 2022, she was awarded Chief Marketing Officer of the year at the prestigious Asia Pacific Tambuli Awards 2022, which celebrates brands for their seamless integration of creativity, purpose, and results in their campaigns.
But Kristine is not someone who dreams of recognition or attention. She is the type who likes to keep her head low and lead from behind the scenes. Last year, when she met Google's APAC Head for Clients and Agencies Amit Chhangani , the latter wondered why he never met her or heard of her, despite her prominent position as a regional boss of one of the world's largest multinational corporations.
Kristine Go, General Manager of Southeast Asia Unilever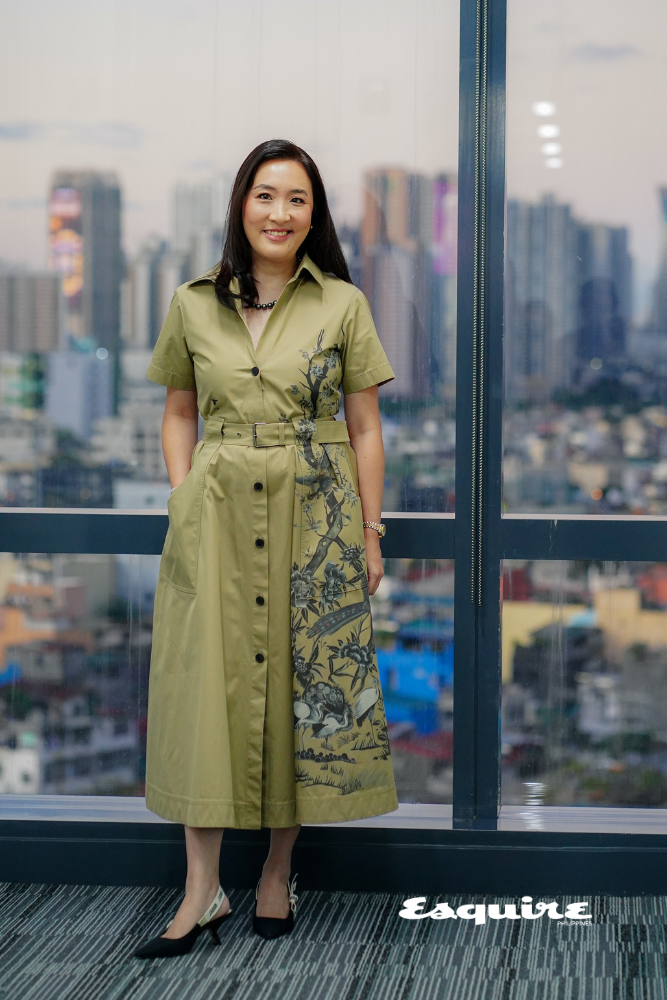 "How could I have not met or heard of you before?" he asked her. "But you couldn't have!" Kristine responds in jest.
ADVERTISEMENT - CONTINUE READING BELOW
Kristine explains that she likes to work behind the scenes but finds pleasure in meeting people, too. "I like meeting people because I like to hear their stories and I like to know what they can do for my business and how we can collaborate better," Kristine tells Esquire Philippines.
Nevertheless, Kristine remains one of the world's most potent and effective general managers of a global corporation. But who is Kristine Go before she became an award-winning Nutrition chief?
As a student, Kristine never dreamed of a job in marketing. In fact, she finished a degree in Industrial Engineering in De La Salle University, which would have led her to a career very far from what she is doing now.
"I get this question a lot. People look at me and expect me to come from some business school or that I have a background in marketing or accounting, but no. It's been Engineering for me, and that's where I met my husband!"
Did she ever practice Engineering at all?
"No, I didn't!" she laughs.
But how did she end up in her current career?
"When I was in school during the latter part of my course, I did an internship at Procter & Gamble and also at Unilever. Unilever was first. Because it was a school thing, Unilever put me in the Supply Chain department," she explains.
Ironically, it was Procter & Gamble that put her on the path to marketing.
"Just before I graduated, I got a chance to intern with Procter & Gamble. I was lucky because I won this student excellence award, and one of the prizes was to intern at P&G. During that time, I tried marketing because when I was interning at Unilever, one of my mentors was in marketing. When she saw me doing supply chain, she told me that if I ever get the chance again, I should try marketing. So I did. P&G offered me the internship, I said I would try it, and I loved it!"
Kristine stayed in P&G even after graduating and did not go to Unilever.