Former president Benigno Aquino III passed away on June 24, 2021. He was 61. An imperfect leader whose last years in office were riddled with controversies, Aquino was also a fine statesman and a good man. His legacy will be debated for years to come. In an exclusive interview with Esquire Philippines in 2013, the Chief Executive relayed the wisdom that got him through his presidency. From shaking the hands of his opponents to defending national patrimony, here is Benigno Aquino III in his own words. 
"I tend not to forget"
When I ask Secretary Leila de Lima for an opinion… well, the lawyers call it a brief, but it is anything but brief. I think the Balintang Channel [where the Philippine Coast Guard shot at a Taiwanese fishing vessel] report was 74-pages long. She walked me through all the considerations. What are the precedents here? What were the facts of the incident? What are the pertinent national and international laws? It's very thorough. You have to find time—first, to understand—then to absorb all of this. And this is true for any field.
Sometimes I need to have my memory jogged. But if something really catches my interest, or if I put some notes down on paper, I tend not to forget. Especially when it concerns people who promise certain things, and it doesn't happen. I would rather somebody say, "We missed our targets because… and we are implementing the following to correct this," rather than them trying to slow me with facts and figures that are not portraying the right picture.
I keep on telling everybody, from the time I was ambushed in 1987, that you cannot act out of impulse. All our decisions affect millions of lives. We're not God; we can't be perfect with everything we do. But we strive to be perfect, so we should strive to collect the most accurate and relevant information to guide us in the decisionmaking process. Largely, I'd like to think that it's something precise like Math—whether it is one plus three or two plus two, it will always be four. Sometimes, when you deal with members of the bureaucracy, they will say it's slightly less or slightly more than four.
ADVERTISEMENT - CONTINUE READING BELOW
"Show me where my reasoning was faulty"
I try to impose on everybody that we try to stick to very precise analysis leading to a very precise decision founded on cogent reasoning. My critics will insist that [I decide important matters hastily]. I'm tempted to challenge them to a debate. Why don't you ask me how I made a decision and show me where my reasoning was faulty? Now, I don't have the luxury of engaging in debates, especially with people who are not open-minded. Look at how my senatorial candidates fared, so the people don't subscribe to [what the critics are saying].
"We are the product of our heritage"
My father taught me something: there is a thesis, and it will have its antithesis. If the proponents of both sides talk, it might lead to a synthesis of the ideas that will lead to a better solution than each one possessed in the beginning. So if I have a critic, and he makes sense, then I will seek him out. I will try to get his positive point and incorporate it. We always try to have a consensus, although we cannot really have the ideal classical democratic model of everyone deciding on everything at the same time as the Ancient Greeks did.
We are the product of our heritage and our background. I was 12 years old when martial law was proclaimed. From the time I was conscious, [politics] has been a part of my life. I like to think I'm a continuing student; I can always learn. For instance, I wouldn't even talk to people who are identified with the Marcos regime prior to getting into Congress. But in the dialogues and interactions between open-minded people, they got to learn things from our perspective and vice-versa. Hopefully, both sides will learn from their mistakes. In Congress, there are traditions. For instance, you may have a very heated debate, and there will be points where the presiding officer would call a temporary halt to the debate so everybody can cool down. It can be very intense, but one of the traditions is that after you debate, you approach each other and shake each other's hand. You can be passionate, but you are also expected to have the decorum and the statesmanlike attitude to see if the other side is proceeding from a negative point of view or from a principled stance, and he just has different values and orientations that bring him to a different conclusion. You can debate on principles without having it degenerate into personality issues.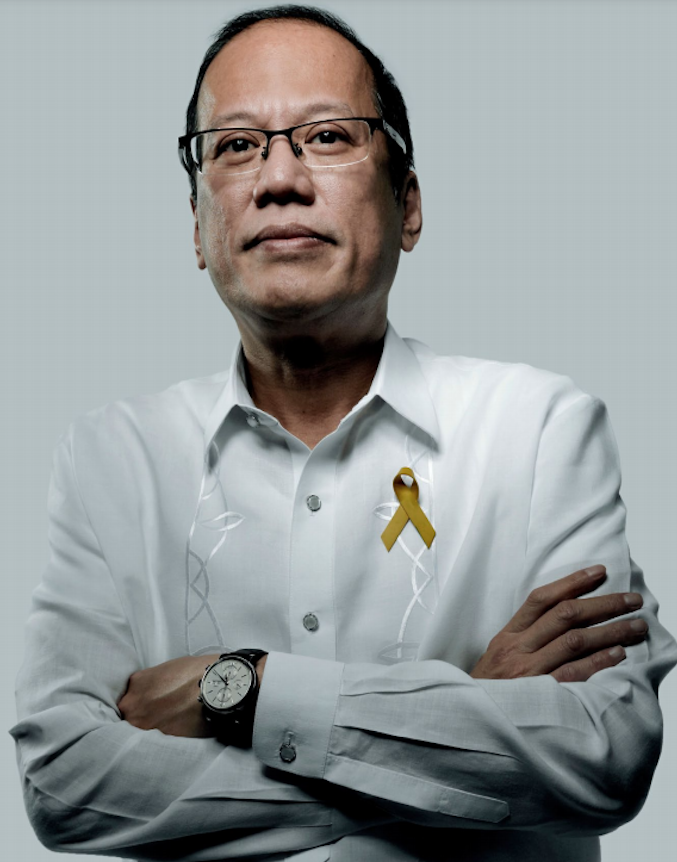 "I'd be lying if I said I'd forgiven them."
In my ambush, we were five against 94 [soldiers]. And they had an Armored Personnel Carrier. Three of my escorts died. One lost an eye and took three bullets. [President Aquino himself took five bullets.] I asked myself why did I survive and these three men did not. You get to the point of maturity and realize you cannot live your life in the past. There isn't such a surplus of time that you can afford to waste on the past, [you need to do] what needs to be done today.
Right after the 1987 coup, I saw on TV one of the Scout Ranger trainees who assaulted us being interviewed, probably by Jessica Soho. He told her that they were ordered to go to Malacañang because it was being attacked by rebels. He said that during that afternoon, they found out that they themselves were the very rebels they were chasing. He was asked what would happen to him now. He was just shaking his head and answered that he was just a trainee following orders that said they were going to a test mission that would lead to their graduation. I'm guessing what thoughts were entering his mind—how he suddenly found himself taking up arms against the state he swore to protect.
ADVERTISEMENT - CONTINUE READING BELOW
The man who actually saved me, Samuel Santos, a marine sergeant, drew the fire by running away from where we were. I found out later he comes from Camiling, Tarlac, if I'm not mistaken. He gets hit in the thigh, starts a tourniquet, and then somebody approaches him from behind and shoots him in the head. I think his birthday was on August 31, and the ambush was August 28. His last child was born in September of that year, less than a month after he died. They wouldn't have been killed if they had not been assigned to me.
I thought, what is the reason these men lost their lives? Who did they aggrieve? But when I saw the interview of that Scout Ranger trainee, I realized there were so many victims in this thing. For the victims, show them sympathy, but for those who perpetrated it for selfish gains, I'd be lying if I said I'd forgiven them. At the minimum, I will watch them [until] the day they [cannot] inflict the same on anybody else, regardless of my position, whether I'm in public office or in the civilian side.
"We were operating under a dictatorship"
I don't have a tape of the order being given [to assassinate my father]. I don't have a video or eyewitness testimonies, but we were operating under a dictatorship. I do recall that anything and everything that had to deal with my father needed clearance from the person who was… dictating all our lives at that point in time. All power was centralized on that individual. At the very least, they set up a condition under which such a thing could transpire. Part of our history says he never gave direct orders. He would say things like, allegedly, that so-and-so is a problem. And an underling would say, "Sir, then your problem has been solved." Will this stand in court? Also, the prescription period has come in. You cannot file charges [anymore].
ADVERTISEMENT - CONTINUE READING BELOW
"A portion of our society is happy being contrarian"
I'm trying to reach out to everybody. I've been taught—by my parents and experientially—that consensus building is essential. You might be able to force things right now, but as soon as they are able to leave that condition you forced them into, then you go back to square one. For instance, there is a law that says waterways and other danger areas should not be inhabited. So, you can be totally uncaring and say, tomorrow we are moving everyone out. What we instead try to do is go to them, explain that this is dangerous for you, and it is our job to protect your welfare. We will not just throw you out and leave you to your own devices. No, we will tell them about the resettlement areas and livelihood programs. You map it all out and have several discussions with them. But I recognize that there are certain people who have closed minds.
A portion of our society is happy being contrarian. Sorry for the cliché, but the truth shall set us free. If what we are saying is mere propaganda or spin, then who will actually side with us? I don't spend a lot of time on those who are really dead set on saying and doing things that are the opposite of what we want to spark.
"Who protects our rights if not us?"
I will not confine myself to wishful thinking that this will be resolved during my term. I recognize that this is a very complex problem.
ADVERTISEMENT - CONTINUE READING BELOW
I believe that it was 2002 when China and the ASEAN came up with the [Declaration on the Conduct of Parties in the South China Sea], which was a statement of principles rather than a template of rules and regulations. In 2012, I spoke up in the ASEAN Summit in Cambodia… we're stuck and back to talking about a Code of Conduct.
Standing up to China and basically going to arbitration has a benefit for everybody. When we go to arbitration, the end point is that everyone's entitlements, obligations, and duties are clarified. Clarity will hopefully lead to less tension.
I am duty-bound—it is in my oath—to defend the national patrimony and national territory. Other than this, can we really take care of our problems while ignoring, for instance, changes in our territory brought about by a bigger neighbor?
Who protects our rights if not us? If we who are challenged directly with losing our rights don't protect it, we lose it. We tried to be as accommodating; we tried to defuse the situation at every turn, and there seems to have been no reciprocity. You have rights; we also have rights. We respect your rights; please respect ours. We want stability because that will lead to prosperity. I'm sure you also want the same thing for your people. But when we talk, please treat us as equals. Not as some subordinate.