A Security Guard Got So Bored, He Drew Eyes on a P50 Million Painting
An expensive, avant-garde painting became the victim of vandalism during an esteemed abstract art exhibition in Russia's Boris Yeltsin Presidential Center. The news was reported by several media outlets all over the world early this month.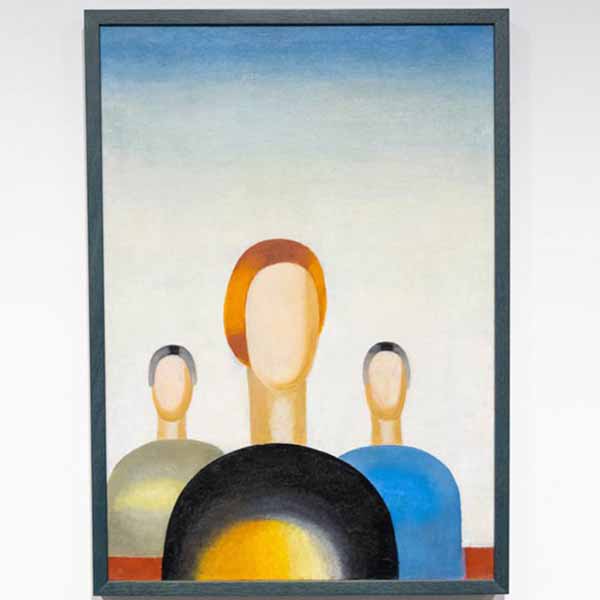 The painting, which was insured for $1 million (approximately P51,302,000), is called Three Figures by award-winning Soviet artist Anna Leporskaya who passed away on March 14, 1982 at the age of 82. Her awards include being the Honored Artist of the RSFSR at the Repin State Prize.
It is estimated that Leporskaya painted Three Figures between 1932 to 1934. And, as you can see, the figures in the painting don't have eyes. According to the exhibition's curator Anna Reshetkina, someone thought to change that and drew eyes using a "Yeltsin Center-branded pen."
A security guard who was assigned to the exhibition was pointed to as the culprit, and he was arrested on December 2021. Based on the investigation, the said security guard drew eyes on to the figures cause—wait for it—he was bored. It was his first day on duty.
ADVERTISEMENT - CONTINUE READING BELOW
The security guard wasn't named, but he was fired from the job. Obviously.
The damage was first noticed on December 7, 2021 by two visitors who alerted the gallery's employees. It was then returned to the State Tretyakov Gallery in Moscow who let the painting be loaned for the exhibition.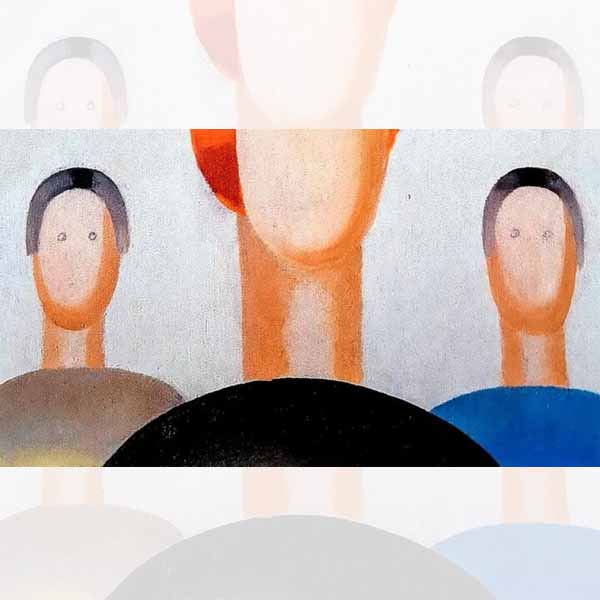 After an art expert examined the painting, he said that the marks were easily removable. The brush strokes were also not damaged. Still, various restoration experts say repairing it will cost $4,600 (approximately P236,000). The restoration is currently underway.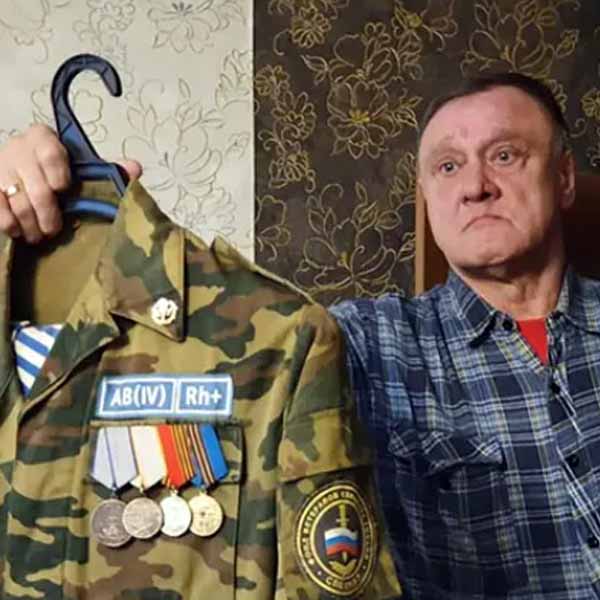 It doesn't end there. On February 11, Russian local media named 63-year-old Aleksandr Vasiliev as the security guard who drew eyes on the painting. Vasiliev is a decorated veteran of the Afghan and Chechen wars.
In an interview, he said he thought the 20th-century painting was a drawing by a child. "I watched how people were reacting, and saw that 16-to-17-year-old kids are standing, discussing why there are no eyes, no mouth, no beauty!" he said. "There were girls in the group, and they asked me: 'Draw eyes, you work here.'"
It gets crazier. He then asked the teenagers if they they were the ones who painted the artwork. "They said: 'Yes.' They gave me a pen. I drew the eyes. I thought it was just their childhood drawings!" Security footage, however, didn't find anything to back up what Vasiliev was saying.
Vasiliev is facing three months in prison and a fine for the damages.
From: PEP.ph
More Videos You Can Watch